Are you one of those? You know, the one that thinks there's plenty of time left, no worries, I'll get it done types? If that's you, yes you, then consider me your Thanksgiving Inspiration fairy. Let's face it with 19 days left, you need a fairy.
Here's a sprinkle of fairy dust…..


"They Are at the Door" Arrangement
This arrangement can be done quickly, will wow the Aunt Mable that you have not seen in years and will be the hit of the thanksgiving table ( both for the kids and adults).
The arrangement starts with your favorite bowl. Remember why this my favorite here.
Place a grapevine wreath and pumpkin in the bowl. See how I went out back and whipped this up here.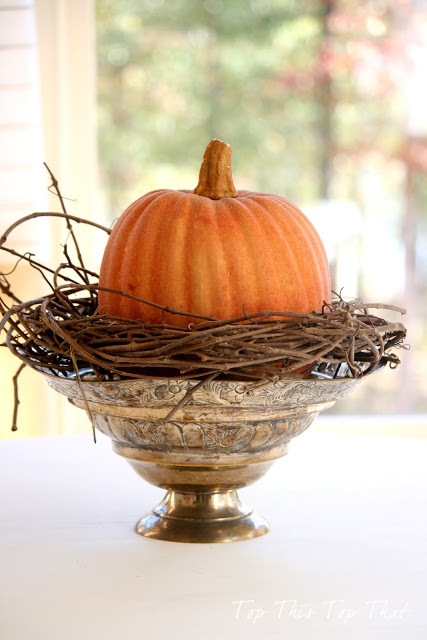 Next you will want to place some fall leaves ( faux or real) under the wreath.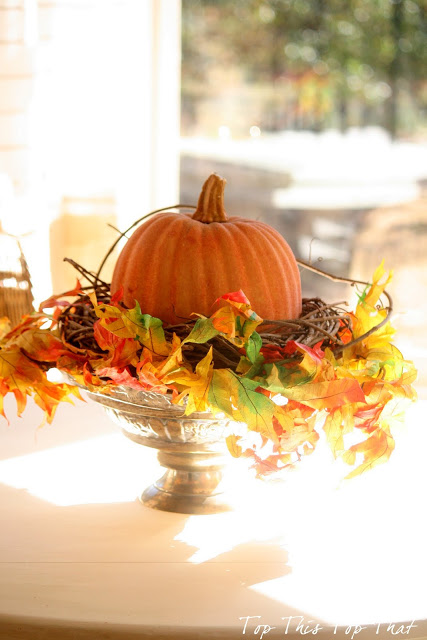 You could get away with a pretty decent arrangement at this point, but remember the Aunt Mable that you have not seen in years?
Next take a fall arrangement of flowers and start filling in at the base of the arrangement. Working your way around the entire wreath.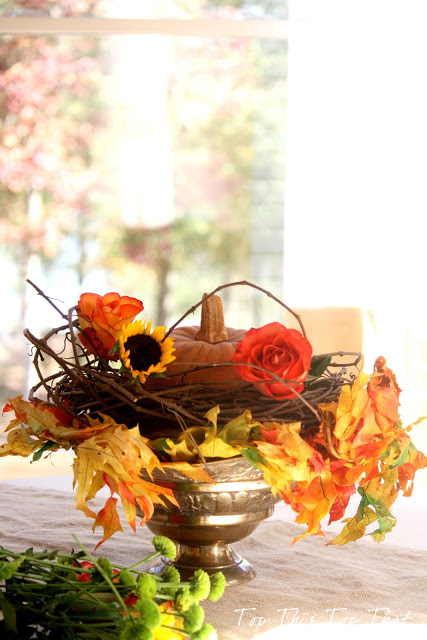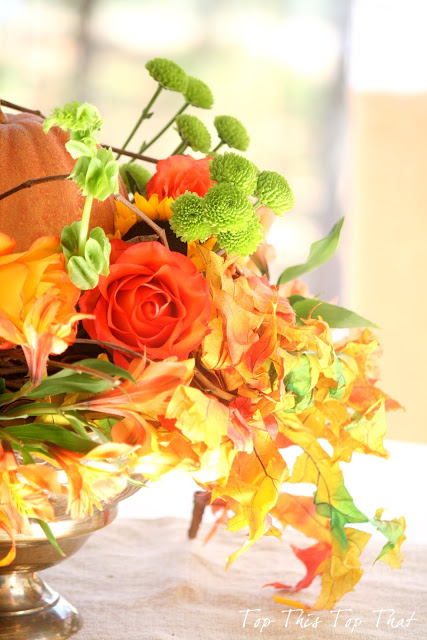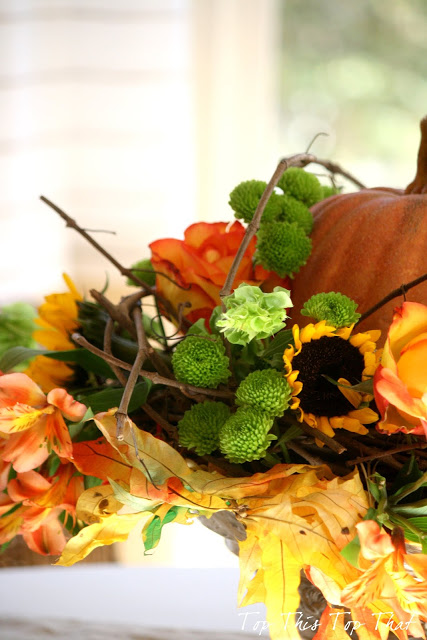 At this point, your company is knocking so make sure all the flowers are tucked in and the pumpkin is secure as you run to get it on the table before you open the door.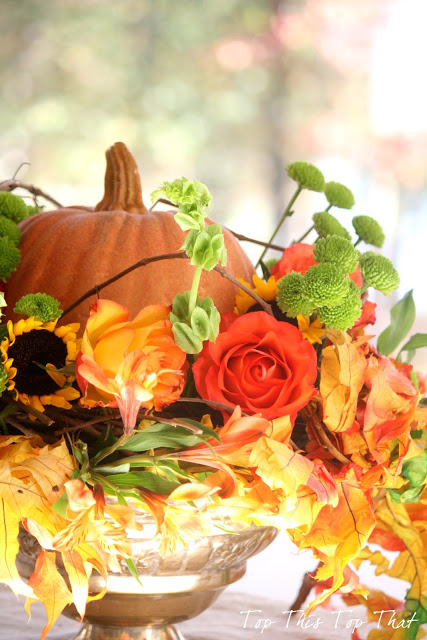 Aunt Mable will swear that you picked the arrangement up at the florist, and of course just for her!


For More of My Fall/Thanksgiving Projects click here.

My three beautiful children who were truly miracles.
Want Top This Top That delivered directly to your inbox?
It's easy! Just enter your e-mail address.