I know what they say…….that the kitchen is the heart of the home. The place where family and friends congregate, laugh and celebrate. But for me and my family it's right here on our front porch.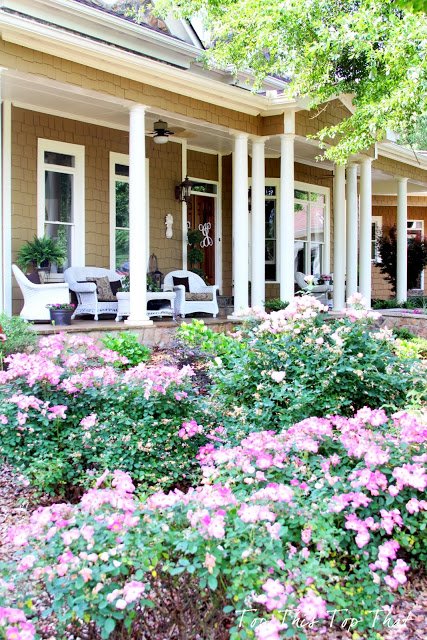 A front porch surrounded by beautiful color with it's big white columns, stone floors, ceiling fans and enough seating and conversation for my entire town's population.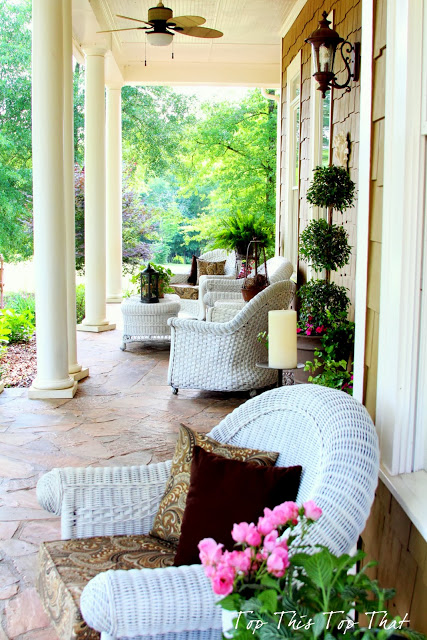 A front porch where I can sit and drink my hot tea in the morning or a cold sweet tea in the afternoon.
A porch where the only music you hear are the sounds of nature.
A front porch that occasionally serves as date night with my husband.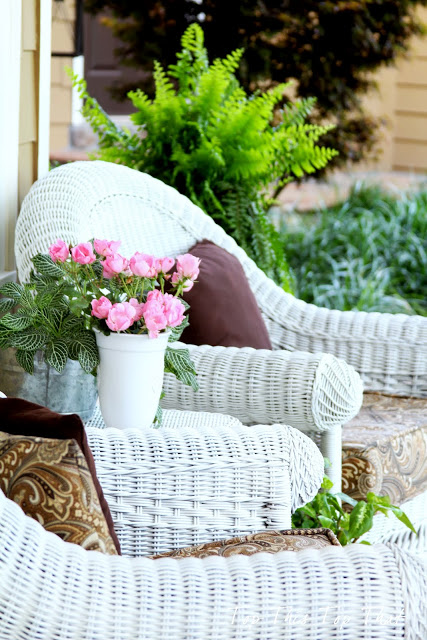 A front porch where we can sit back and watch our kids playing and laughing in the front yard.
A front porch where memories are created…… and memories are talked about.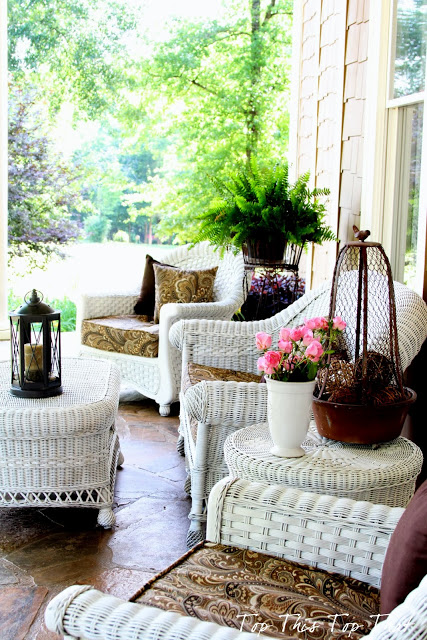 A front porch that symbolizes who we are and how welcomed we want others to feel when they are here.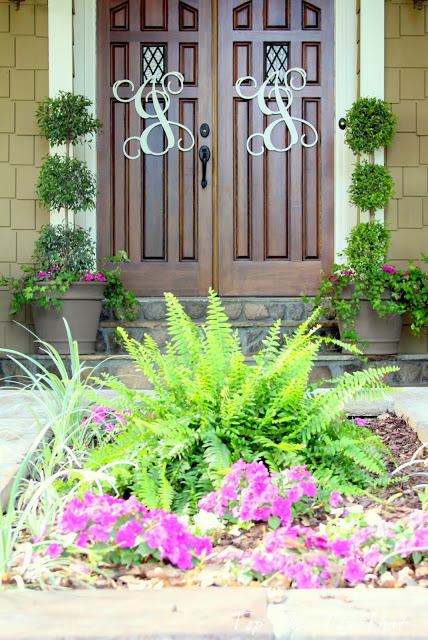 A front porch that once you are here, you may not want to leave. But that's okay…..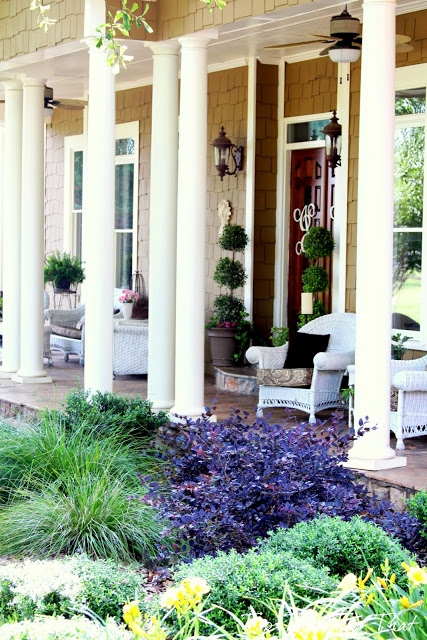 The chairs are pretty comfy…….and I make the best sweet tea!
What room is the heart of your home?

PS- Stay awhile and check out my Summer Home Tour here




A place that I really love- My Front Porch!
Want Top This Top That delivered directly to your inbox?
It's easy! Just enter your e-mail address.