For the record I generally don't do creepy…… well, not until I kinda just accidentally stumbled upon this creation and realized "hey I bet I can do that in black too!" And although admittedly, I have gone a bit creepy crazy over my black burlap wreath, it was fun to create 3 different looks for Halloween with one simple black burlap wreath.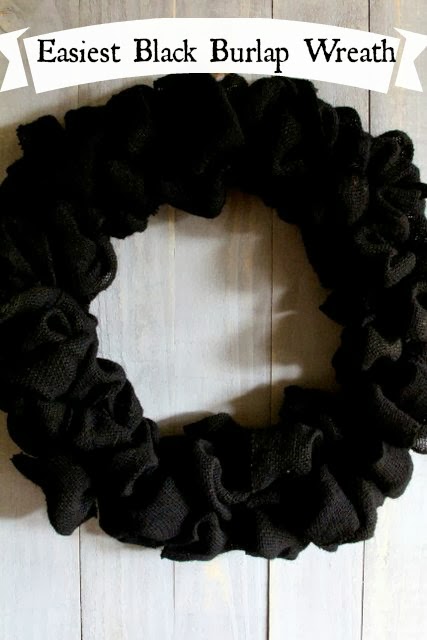 But before I attempt to creep you out with my Spider Wreath, here's some simple tips when spray painting burlap garland.
Any FLAT spray paint will do the job. I have tried several colors and they all seem to work. This burlap garland was actually green when I bought it.
Spray both sides of your burlap garland BEFORE assembling your wreath. It's more work but will give better results then if you spray your unpainted burlap after it is assembled. Trust me, I know. I have done both ways.
Create a distance of about 5-6 inches from your burlap when you are spraying. Spraying to close , will over saturate the burlap and the fibers will look a bit wonky.
Ready for creep? And please don't panic, any of you spider phobic people….. the web is fake.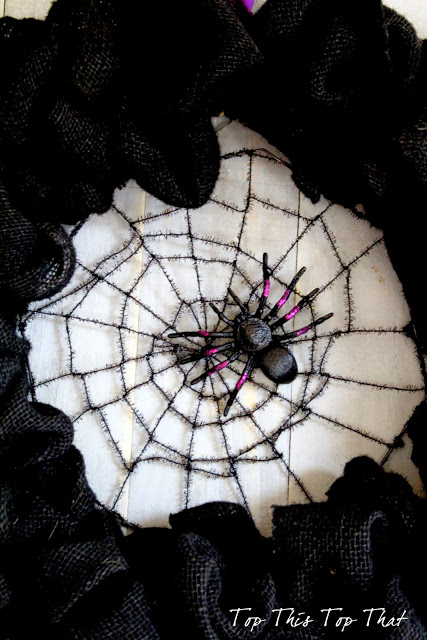 The spider web and the dangerous purple looking spider are from the dollar store.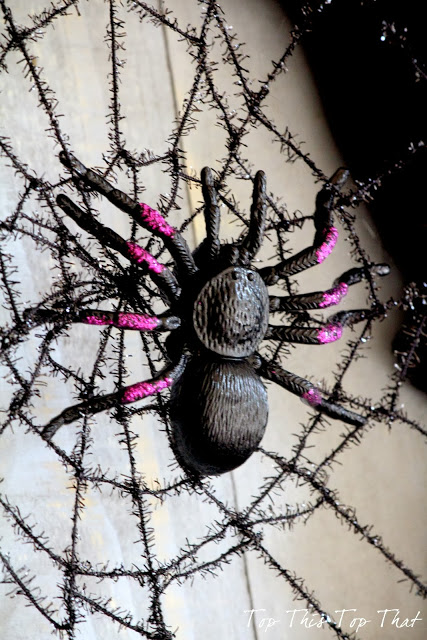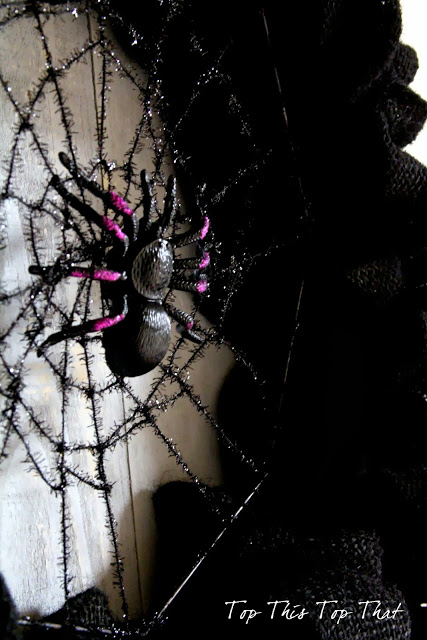 I topped it with a purple ribbon to match it's sparkly purple legs. Is there even a spider out there that has purple sparkly legs?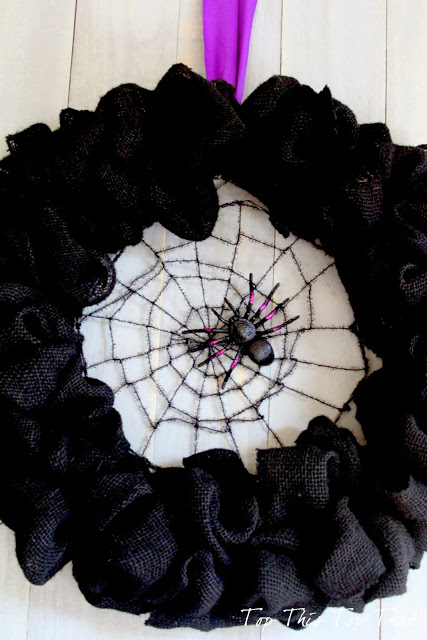 I sincerely apologize in advance if you see little black spiders with purple sparkly legs all day.

fake spiders from the dollar store….instead of the real thing
Sharing~
Want Top This Top That delivered directly to your inbox?
It's easy! Just enter your e-mail address.