The Easiest Orange Burlap Pumpkin Wreath
I am a tad bit embarrassed to admit this, but sometimes I even amaze myself…….but only when it comes to burlap pumpkins. Doesn't happen often but when it does, look out all you Orange Pumpkin heads out there!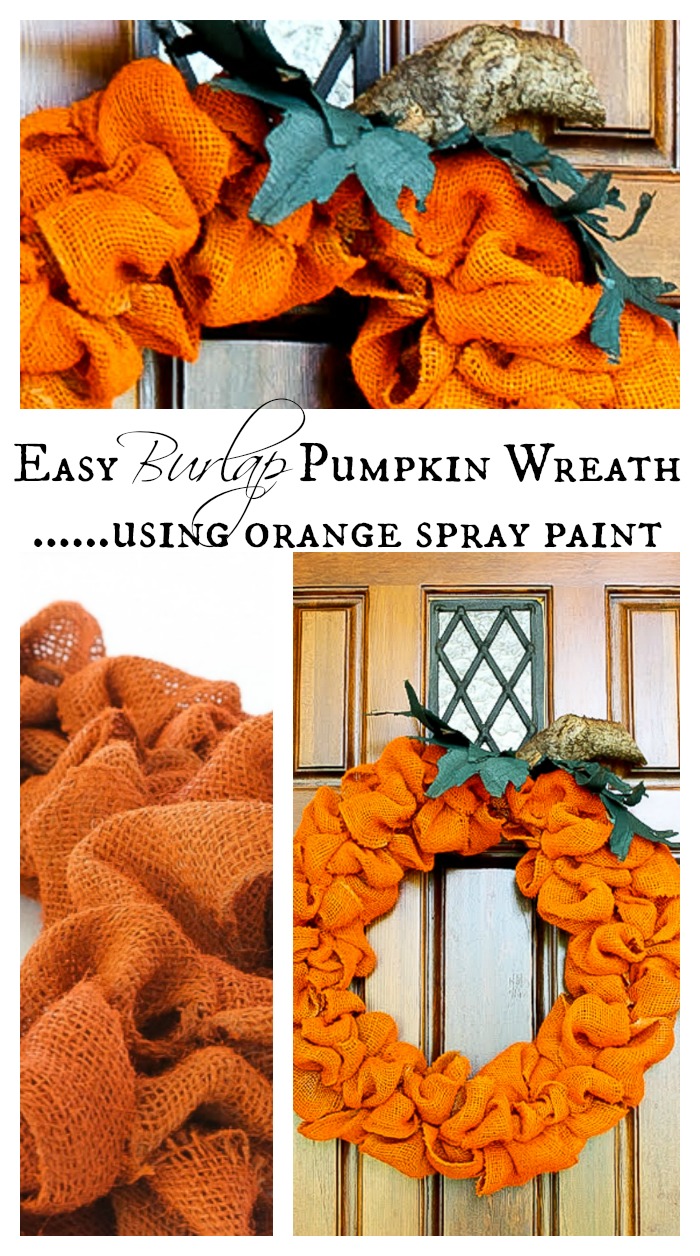 Actually, I'm not all that amazing…. to my kids anyways. See, I created what I thought was a pretty awesome orange burlap pumpkin wreath, complete with stem and leaves and when I asked them about it, they thought it was a tree ! Oh well. That will put a orange burlap pumpkin maker in her place real quick! If you ever want a honest review of your projects, just ask a kid.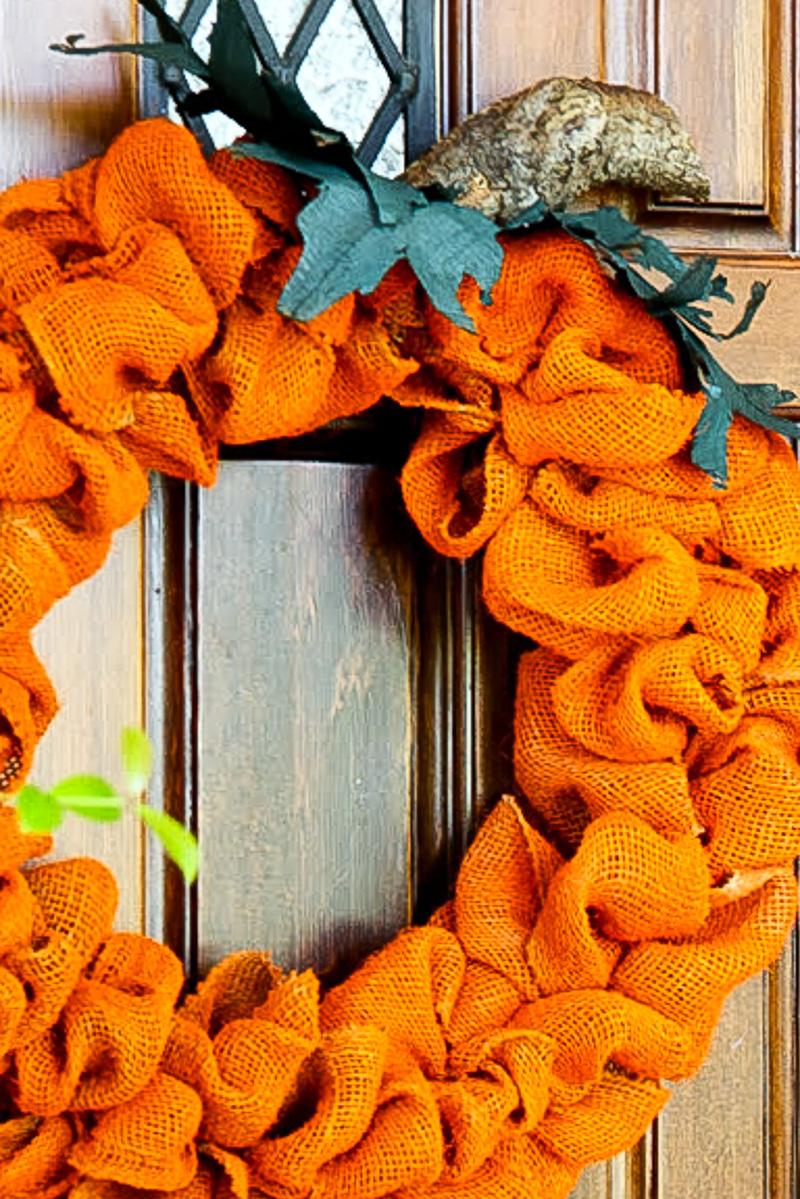 But maybe if they saw how the wreath was made , they might just change their minds.
Steps to make the Easiest Orange Burlap Pumpkin Wreath
Perhaps if they saw me spray paint the burlap garland before I weaved it in and out of the metal 18 inch frame using my original burlap wreath tutorial here………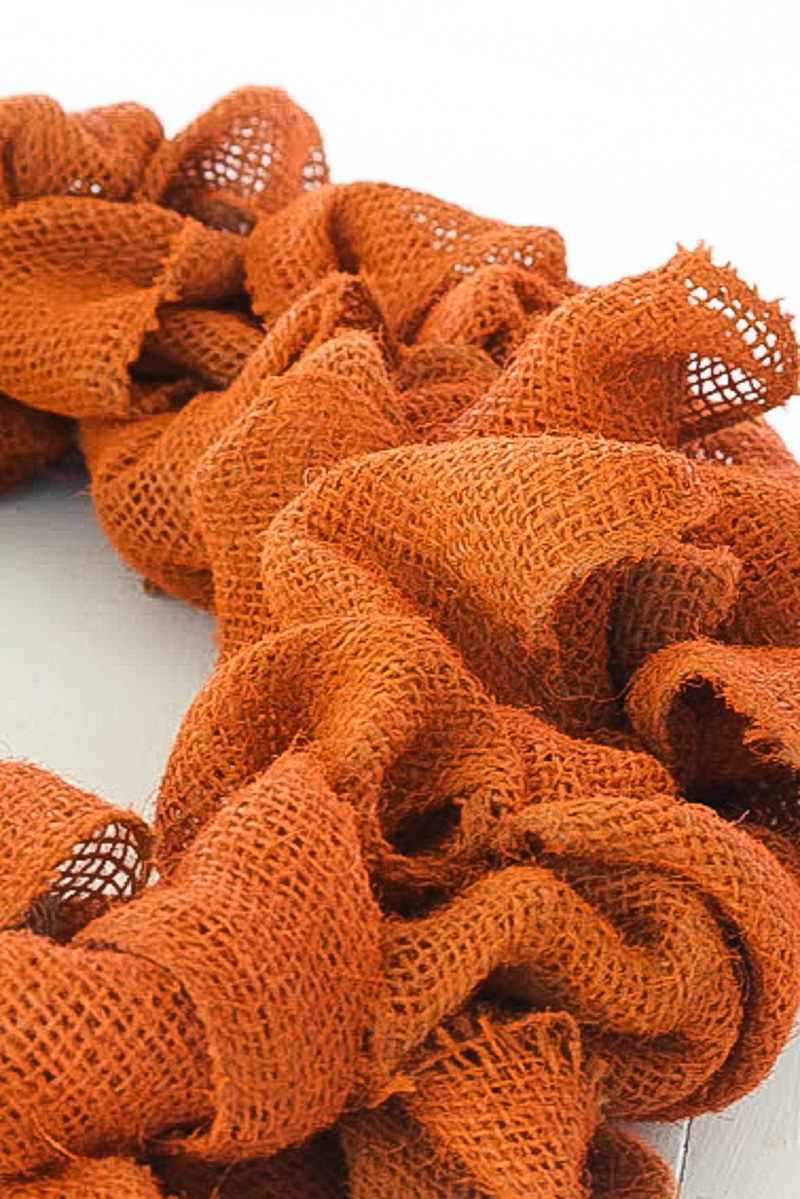 Next, if they saw me search for the perfect piece of wood in the yard for a stem, and how I secured to the wreath frame with floral wire…….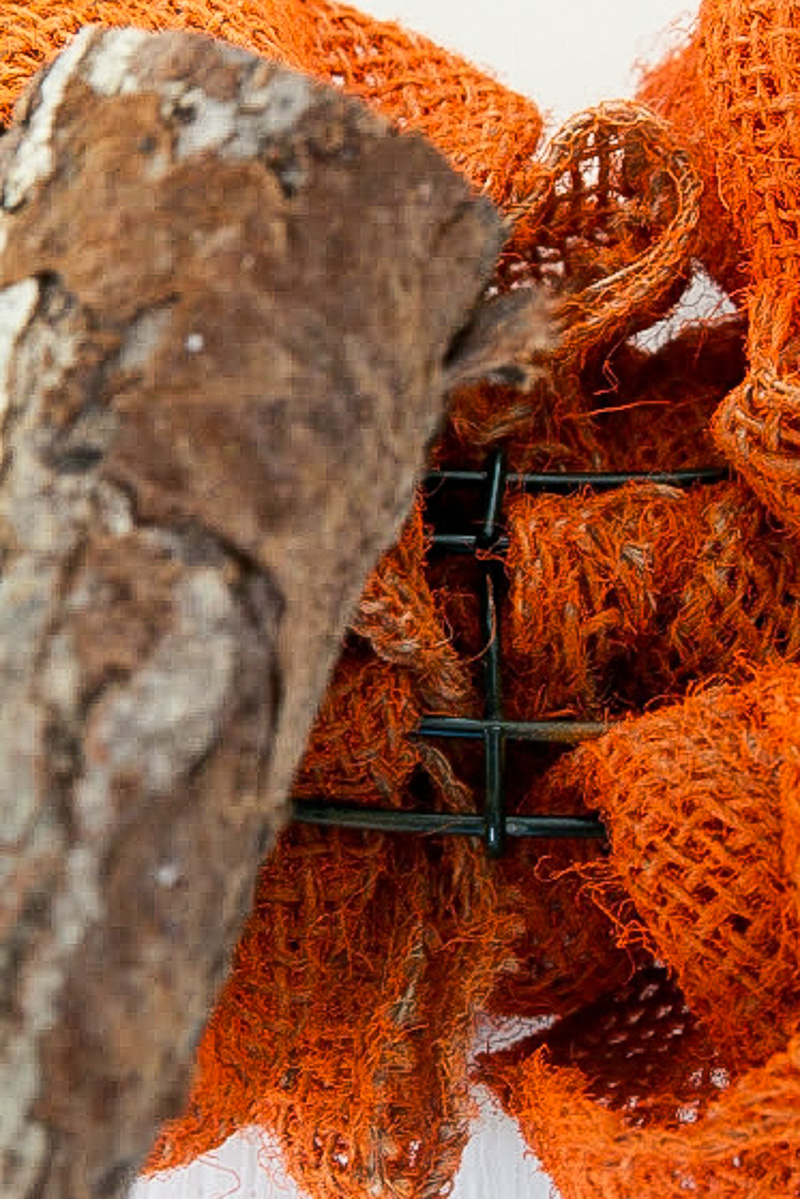 So it kinda looked like this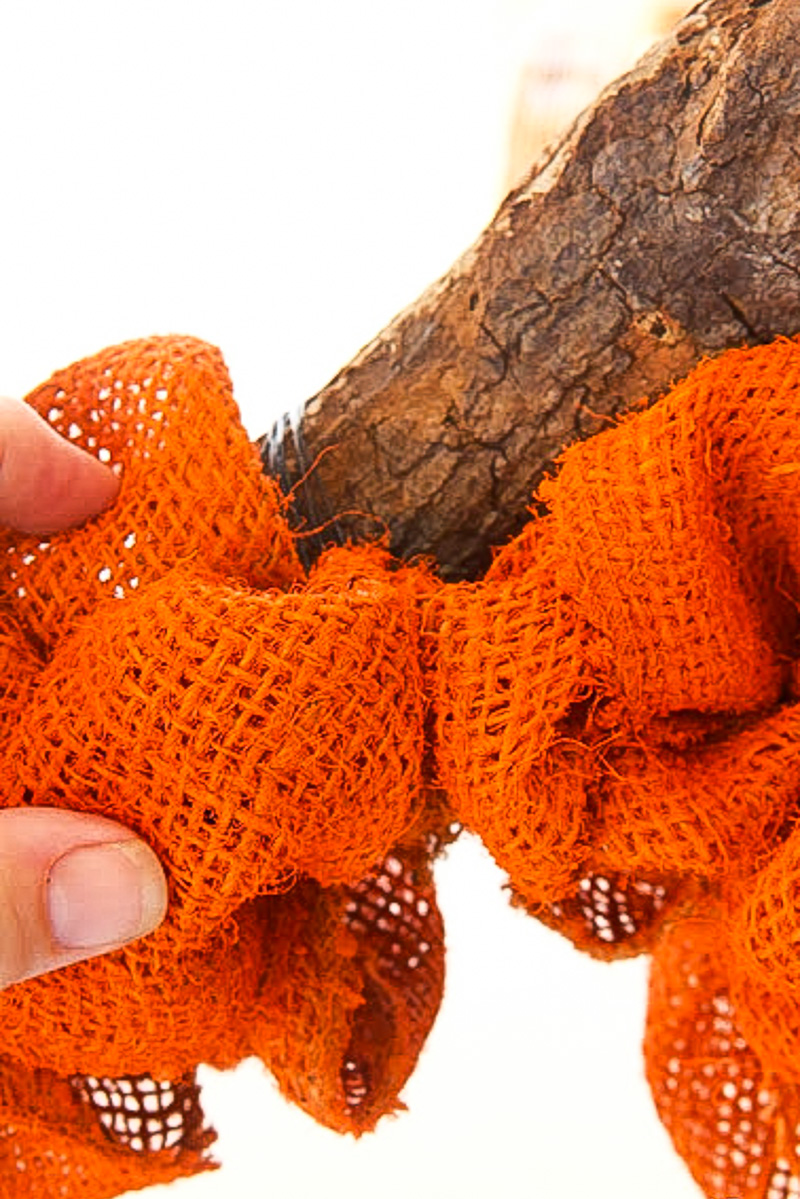 And finally, I took 6 paper leaves (from Dollar Store) and sprayed painted them green. When they were dry, I layered them around the stem and secured them with hot glue.
Sure does look like an orange burlap pumpkin to me. But
if I can't convince my kids to change their minds, I sure hope I can convince you that it's a pumpkin or that I am amazing…….whichever comes first.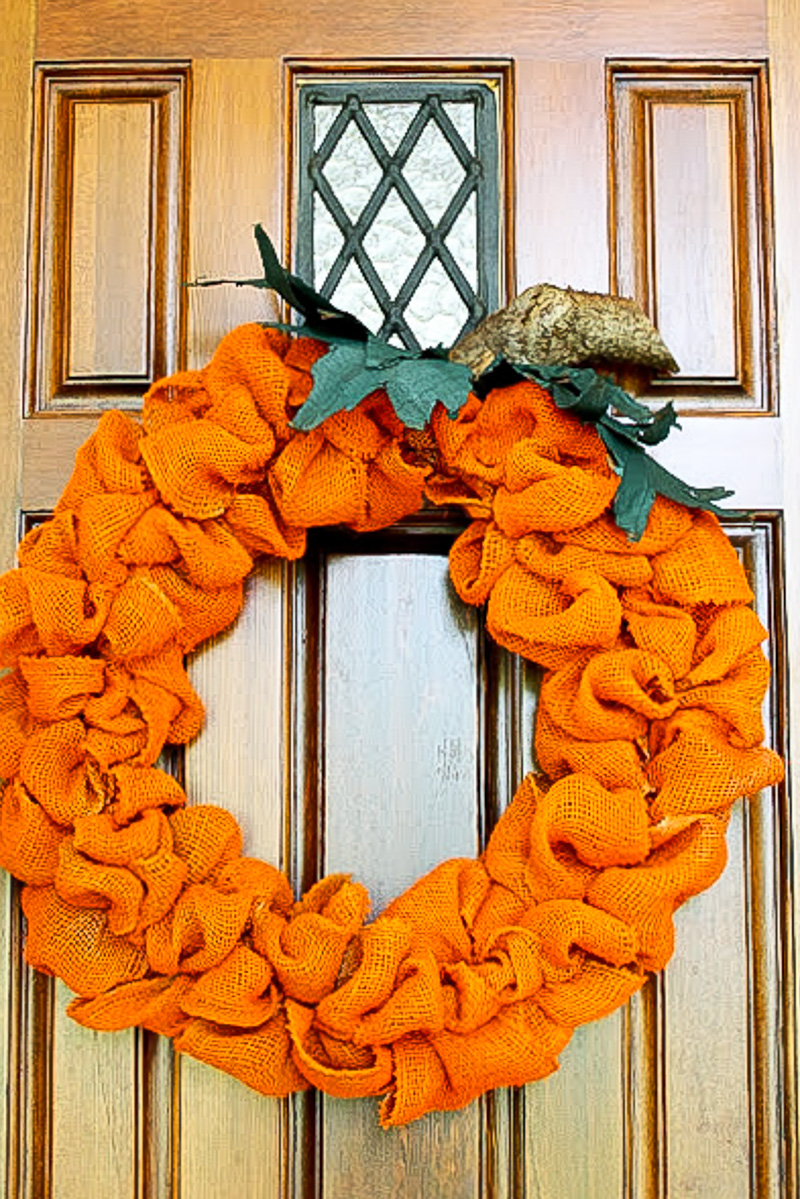 I have come up with another colored wreath with a few "creepy" looks for your Halloween door. Click here to see them.
Oh, I love fall …..and my orange burlap pumpkin, even if my kids don't think so.

PS- Remember the words "before" when spray painting your burlap garland.
inspiring husband who totally came up with the pumpkin idea