Oh, how I have missed you!
They don't call it lazy days of summer for nothing. I swear, I misplaced my cell phone two times over the weekend, forgot what day it was again, fed the kids cereal for dinner two times this week (in my defense, once was at their request) and everyone got a little extra screen time yesterday and the day before…… and I think the day before that. Hope that doesn't qualify me for a bad mom and if it does, so what…… we are having a blast over summer break.
Isn't this little summer decor on my breakfast table so pretty. Some blue glass, starfish and some curly que's on top of a white platter. I got that lantern that I am using for a vase for Mothers Day at, get ready, my grocery store. I know right!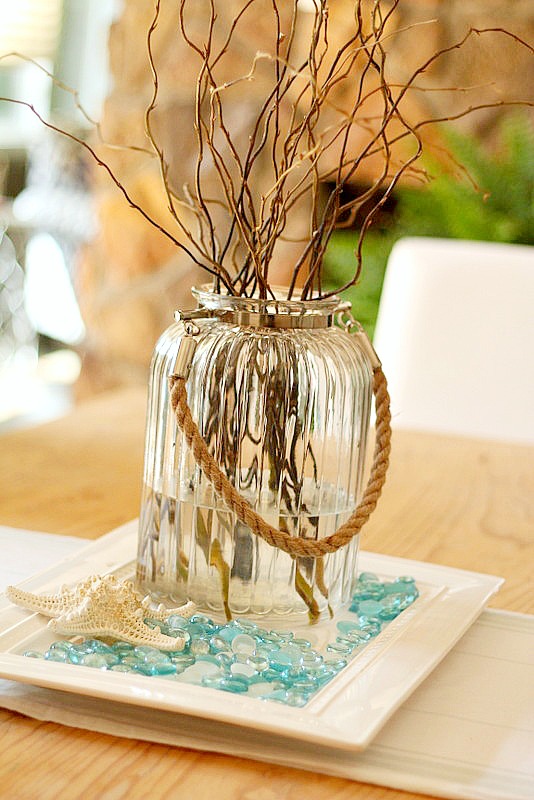 My go to summer flower in my outdoor containers this summer….Lantana. I like to mix a few different colors up but I think this one is called confetti. Once established in it's summer home, Lantana is heat tolerant and requires little to no maintenance. You may want to pick some up today and plant it.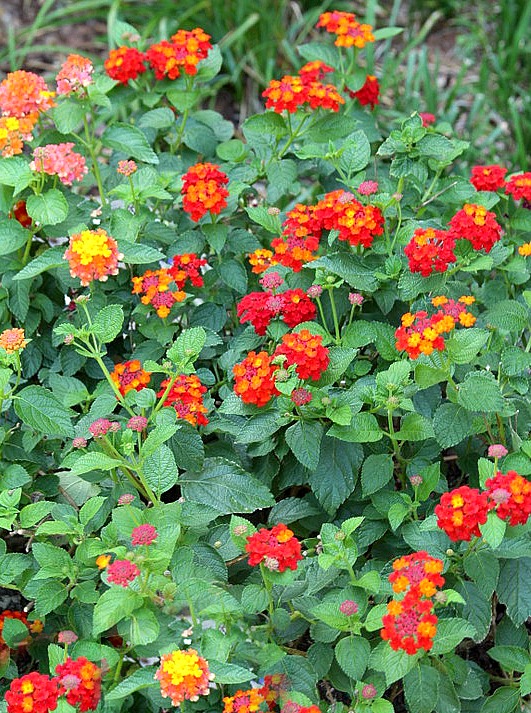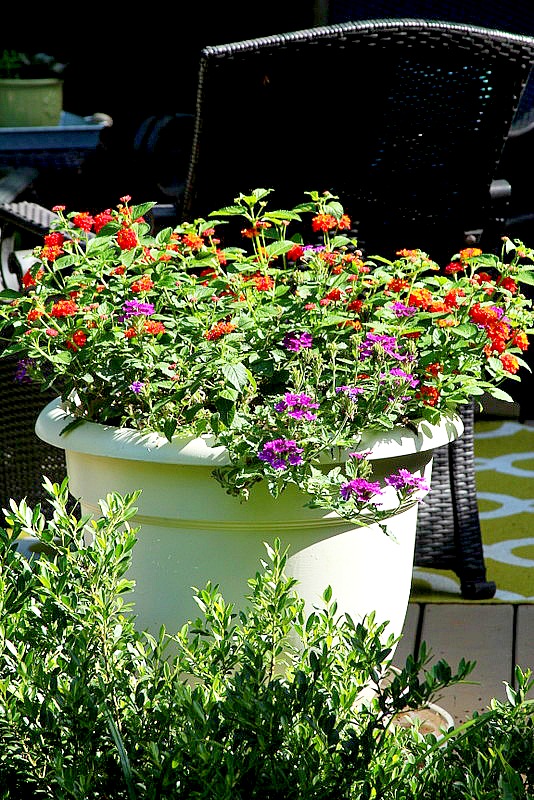 The fruits of our labor…fresh berries from the garden. The kids eat more then they bring back to the house. But hey, I never stand in the way of a fruit or veggie snack. What's growing in your garden right now? Any fruit?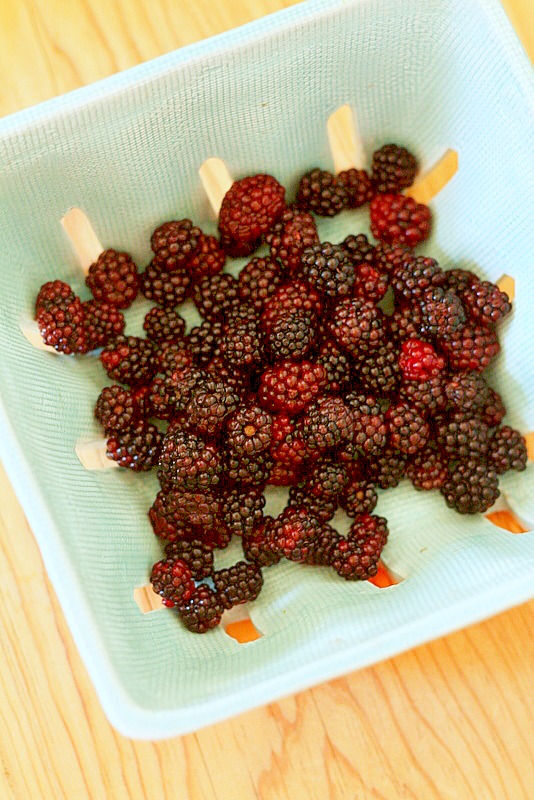 Something amazing happened on my upper terrace a couple of weeks ago. It got shade! After 13 years of living in this home, this area was never used because it had no shade and it was so hot to sit out and enjoy. I ordered this awning from
here
and it is completely awesome….and you can't beat the price and quality.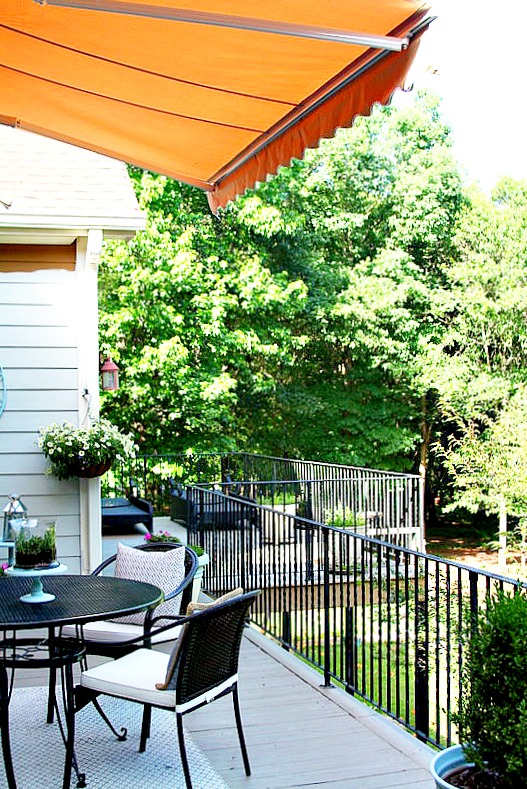 If you look at the wall in the photo you will notice that I am experimenting a bit more with colors on the house. The painters are scheduled to start mid July, and I am trying to decide on a color. This is Mindful Gray ( 50%). The current color is the top color.
I am staying off the slippy slide for a few hours today to get the house tidy and 'summerish' for the bHome Summer Open House. I am up on Thursday, but the tour starts today.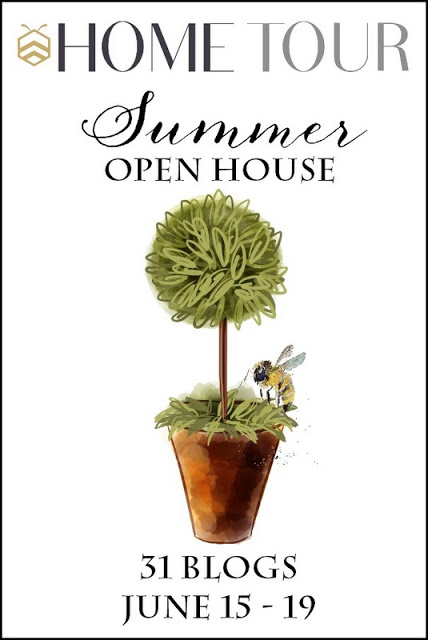 no schedules over the summer
Want Top This Top That delivered directly to your inbox?
It's easy! Just enter your e-mail address.