If you are all about using traditional Orange color or nothing at all in your fall decor, you may want to look away. Today, I am sharing 6 ideas on how to decorate for fall without using the color orange.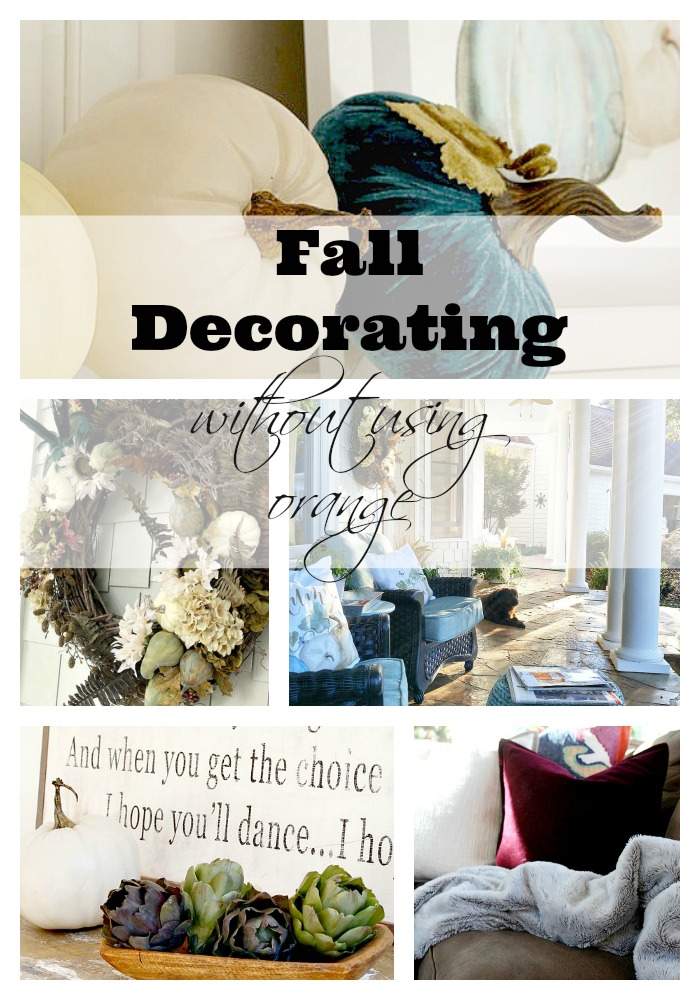 It's okay to be nontraditional. This was the first year I used another color besides orange in my fall decor starting with the front porch.  At first I wasn't too sure. It seemed a bit awkward, an orange rebel of sorts. But after 2 mins, 30 seconds….. I knew that I loved it. Besides, you should always go with what you love, tradition or not. You can spend more time on the front porch here.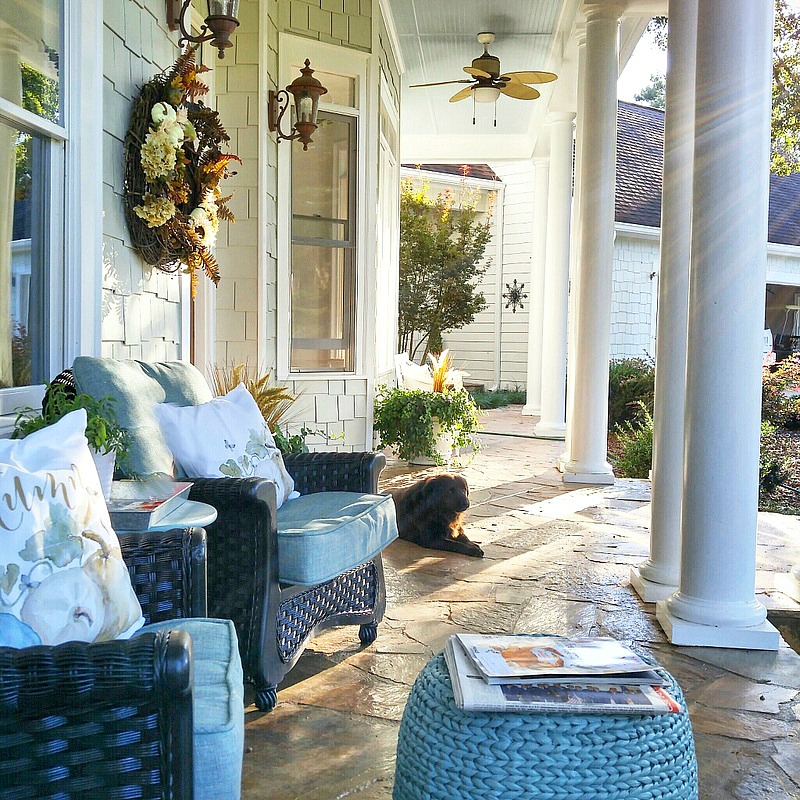 Use soft neutral colors. I bought this blue plush pumpkin a few years back and it definitely served as the inspiration for my fall decor this year. I grouped it with a few neutral pumpkins on the kitchen mantel this year and absolutely love the way it looks. You can see more of my kitchen mantel here.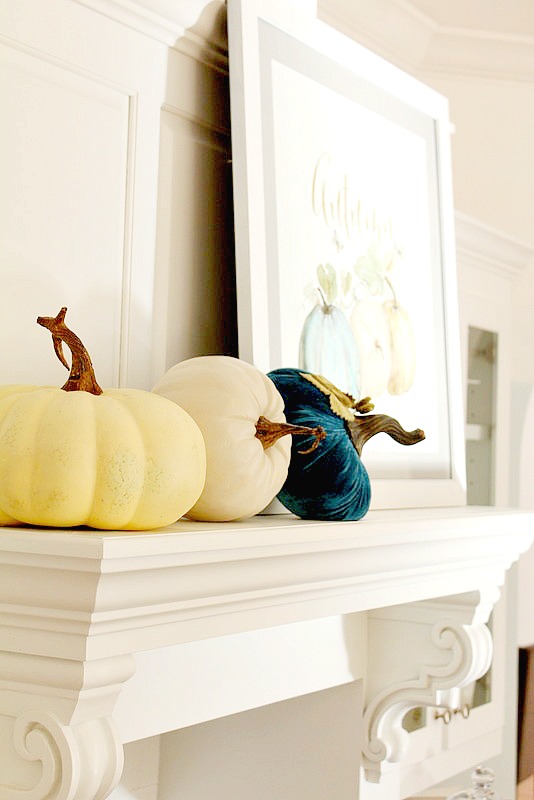 Artichokes…really? Consider using veggies ( faux or real)  or fruit in a wood bowl for your fall decor. Place it along side a white pumpkin in case anyone has any doubts.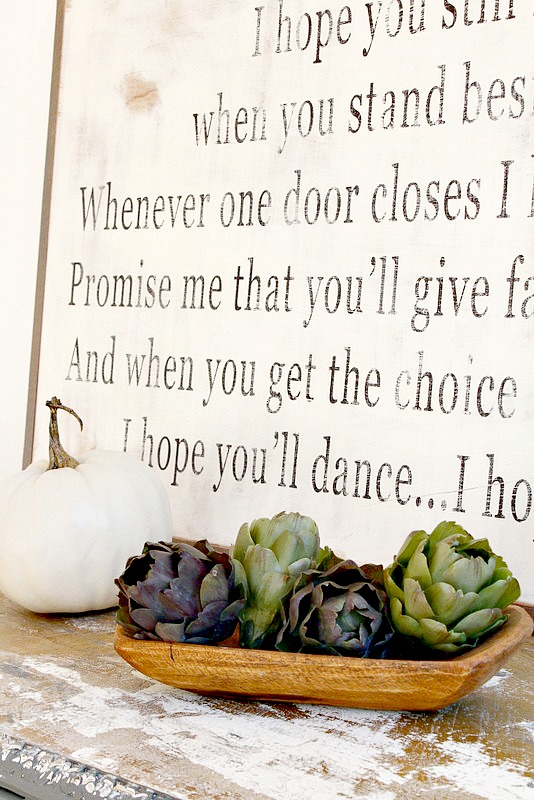 Forgo the traditional fall orange color and mix in some jewel colors like this plum with your existing room color.  Just adding the pillow and the same color in the flowers arrangement, completely changes the look of this space. I happen to like how navy works with the plum. Don't you?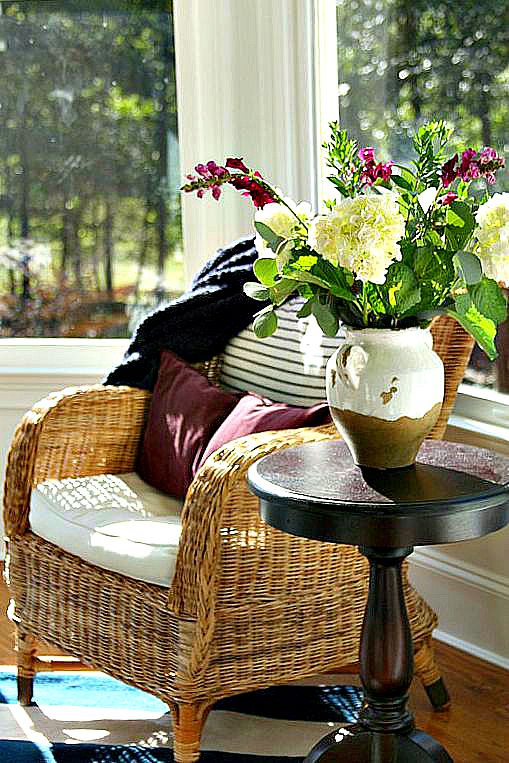 Switch out the light weight summer throws for something heavier. I got a couple of these faux fur blankets at the Dollar General ( yes Dollar General) 2 years ago and after lots of cozy and washes, they still don't disappoint. They were a fraction of the cost then I see at most stores.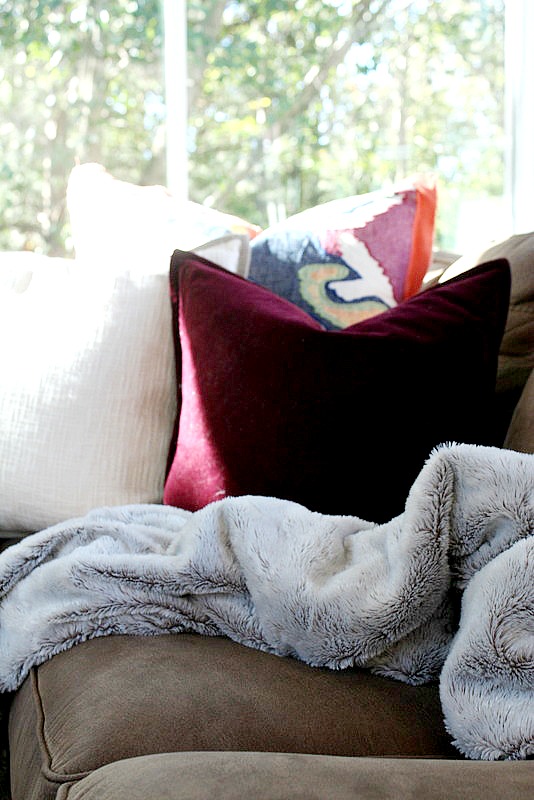 Go outside and cut a branch.  This is probably the easiest of all the ideas. The color of the fall branches and the simplicity evokes such a feeling of fall…and the look is free. Put a white pumpkin on top as an extra bonus.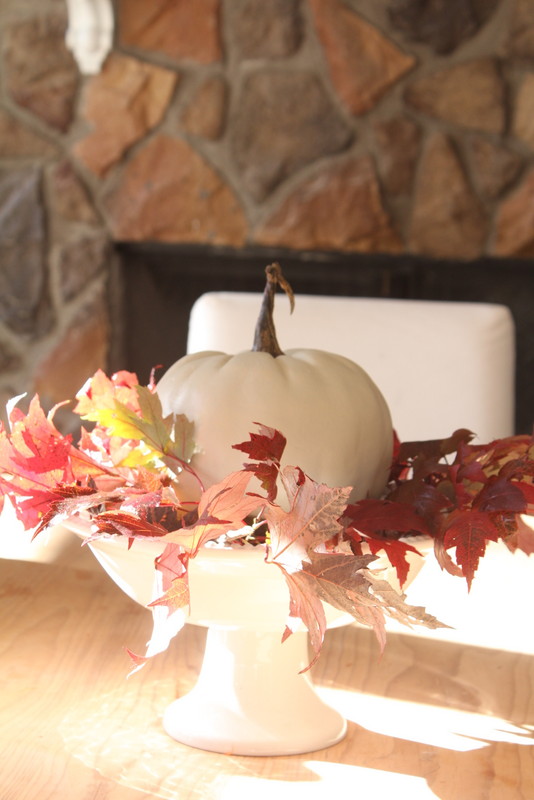 What colors are you using in your fall decor this year?

grateful
for the color orange…really I am