For many years, my sweet husband has talked about hanging stars on the trees outside for the holidays…..this year his wish came true. DIY Outdoor wooden lighted stars. Our very own holiday light show.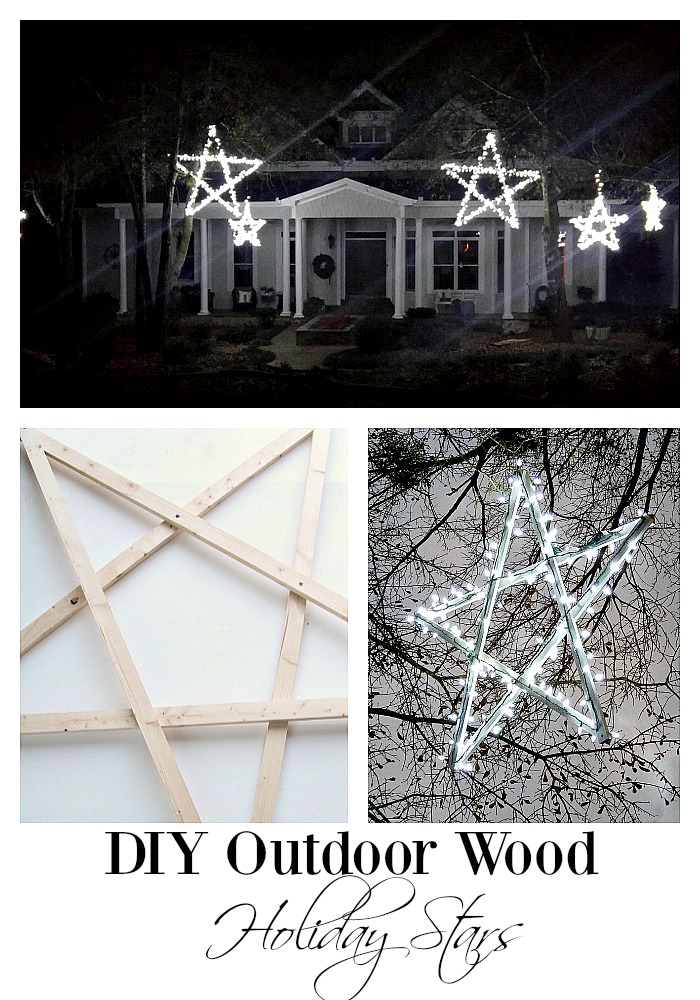 Our very own Winter Wonderland….courtesy of the stars and my husband. Honestly, the beautiful outdoor light displays from idea to execution are generally his gig, but this year it was an all out family affair, and everyone got involved. You can see our outdoor lights from previous years here and my outdoor lighting tips here.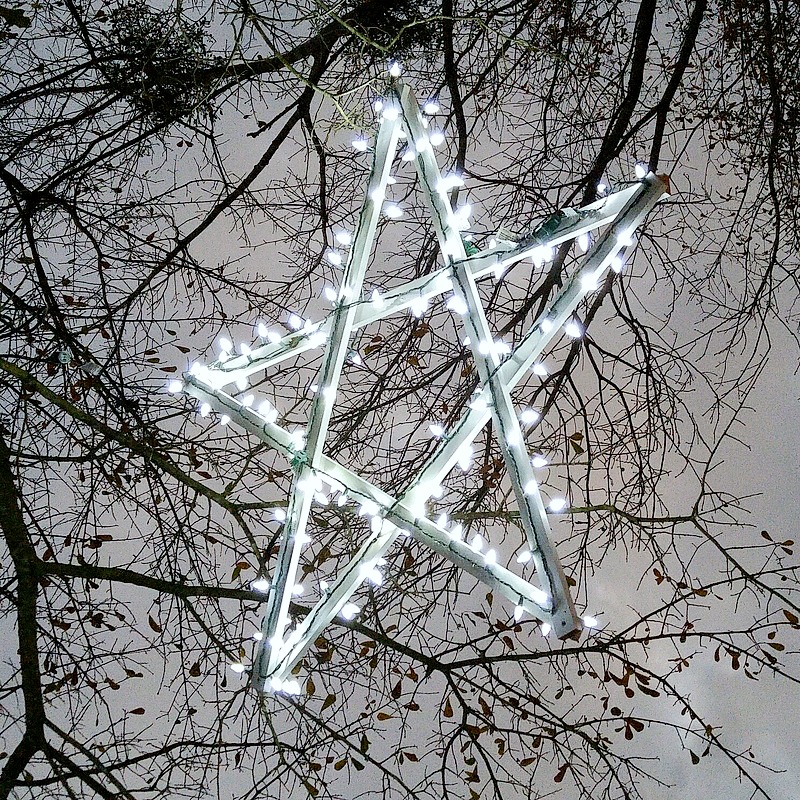 We have a combination of 8 foot and 4 foot wooded stars, wrapped in bright lights that are lighting the sky's each night. It is beyond beautiful and so pretty to look at, especially when it get's dark. What I really like about the stars, is they can be left up through the winter and be equally as seasonal….without it looking like we were too lazy to take down the decorations.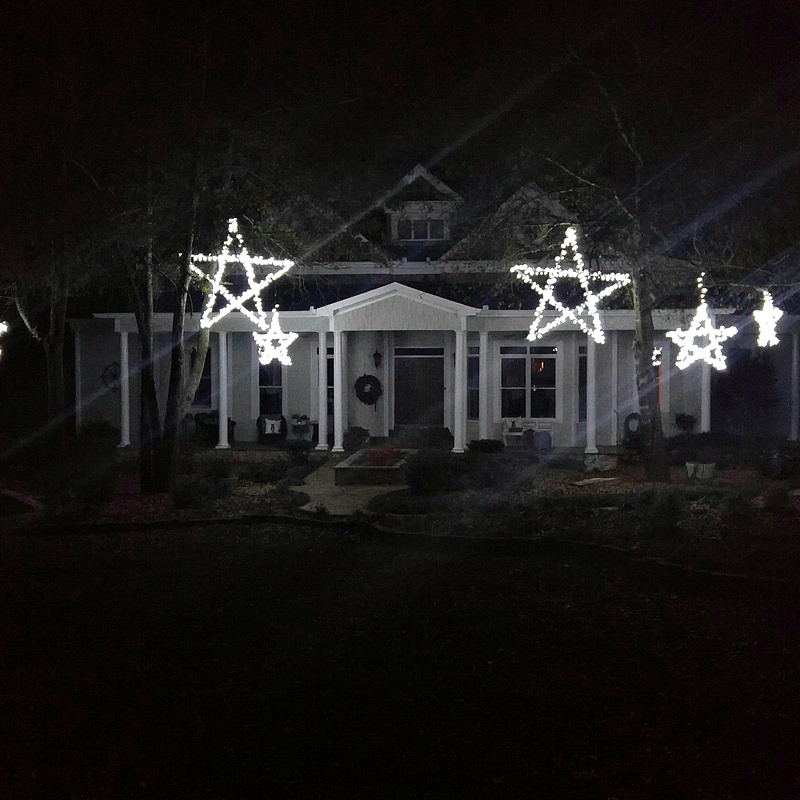 Supplies Needed DIY Outdoor Wooden Lighted Stars
The stars are super easy to make and a great family project.
8 foot 1×2 pine boards: 5 boards will make one 8 foot star : 5 boards cut in half will make 2- 4 foot stars
wood screws
staple gun
lights
extension cords
heavy gauge wire to hang the stars
How to make DIY Outdoor Wooden Lighted Stars…. as demonstrated by my sons.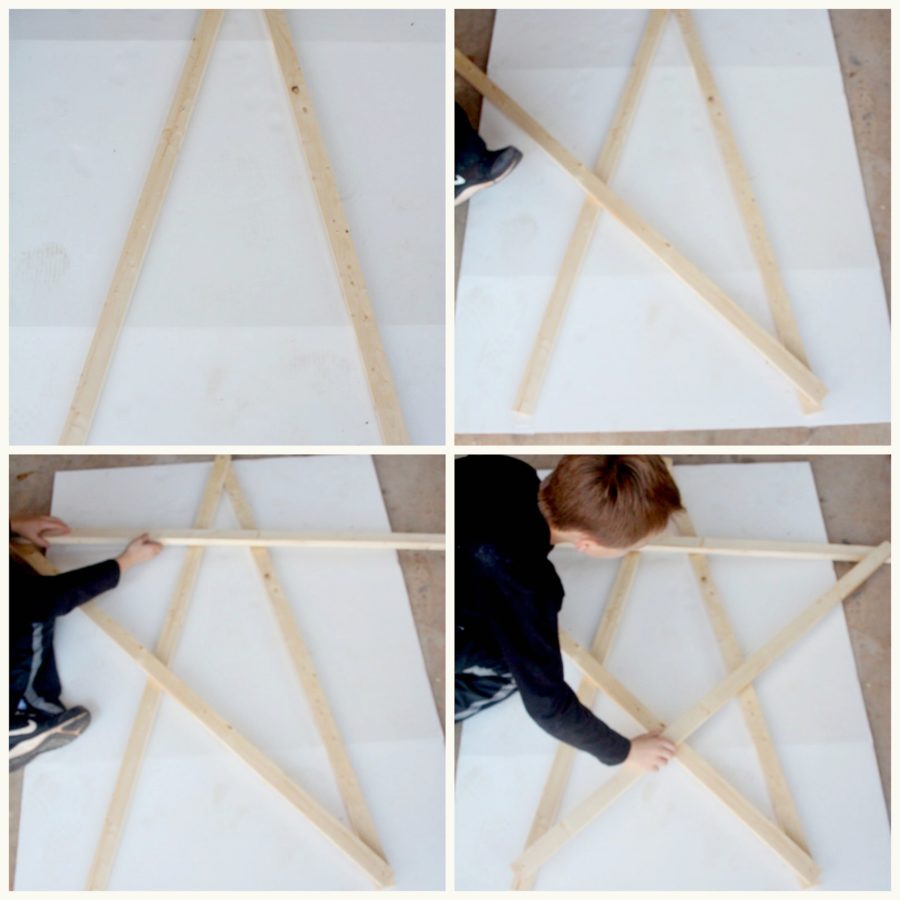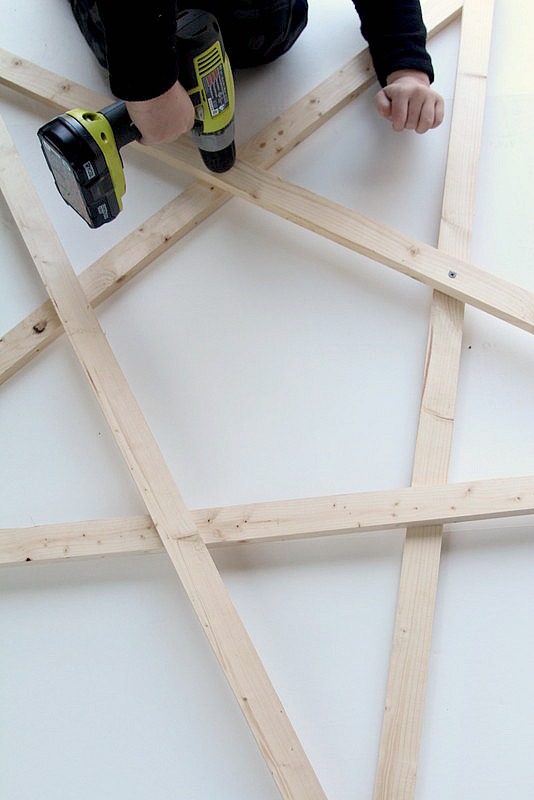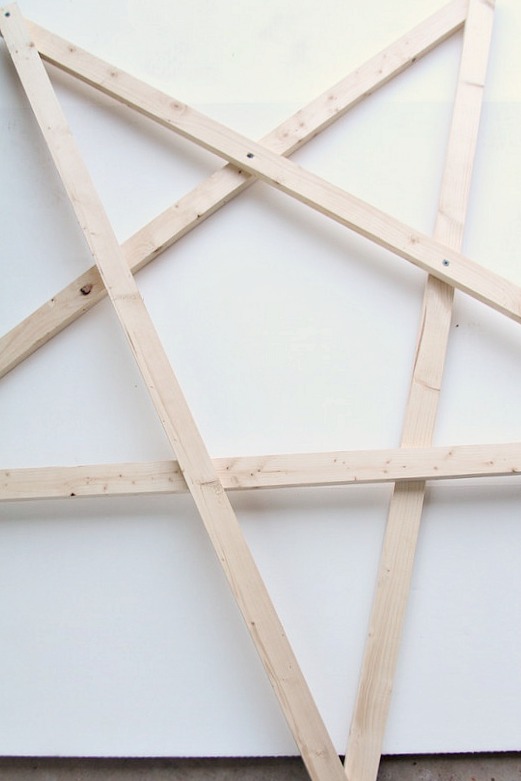 Lily and I took a strand of lights and attached with a staple gun to each star. Dad used heavy gauge wire and a ladder to secure the lights randomly on the trees….his idea, he gets on the ladder. We ran one big extension cord to the tree and then used smaller extension cords for each individual star, concealing the wires as we went along.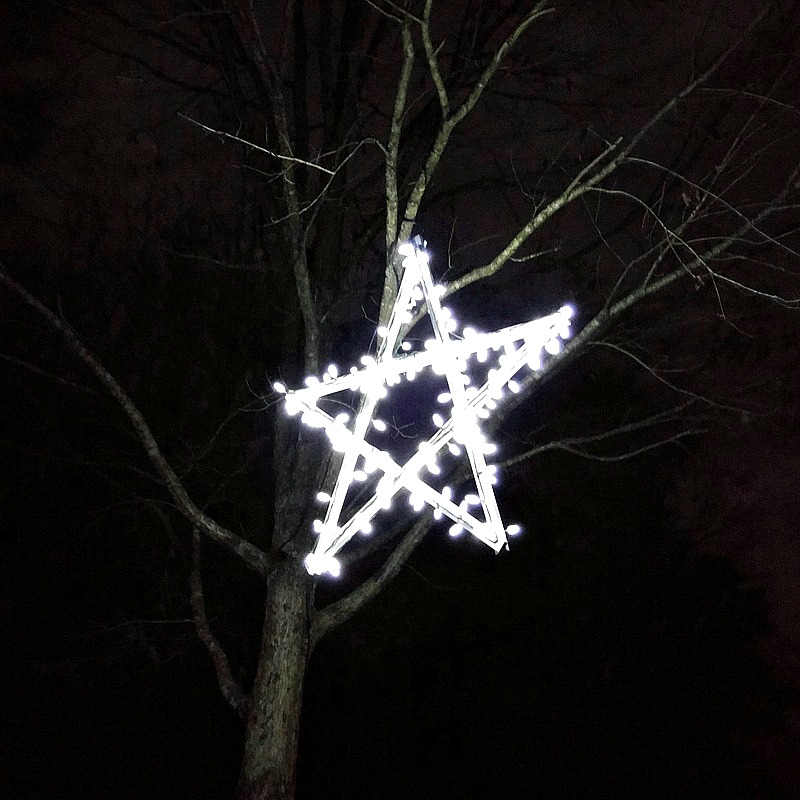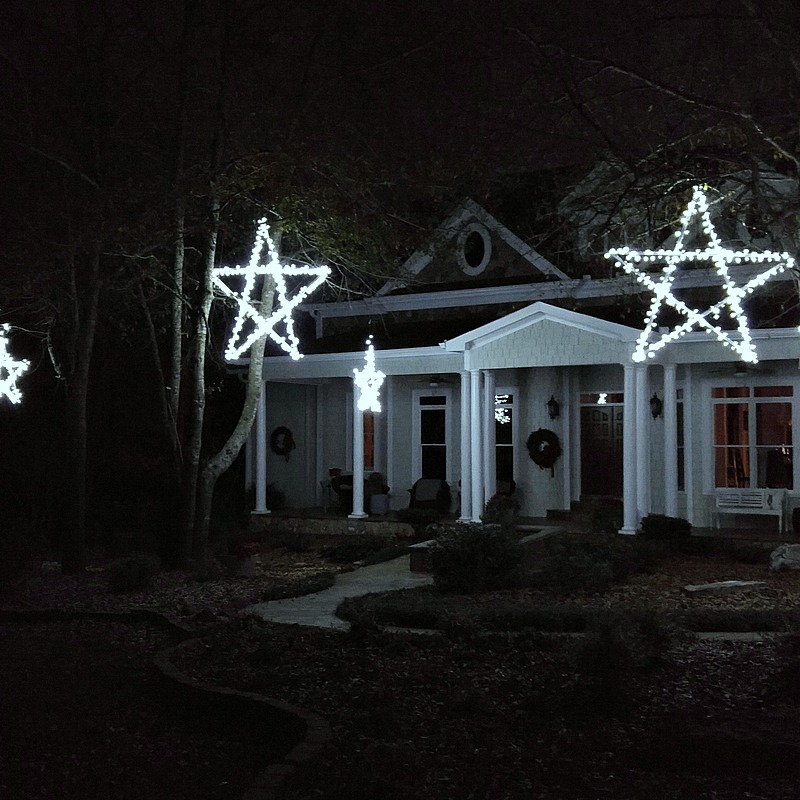 Star light, star bright, I wish I may, I wish I might, have the wish I wish tonight. I hope I may have inspired you to make your own DIY Outdoor Wooden Lighted Stars.
Click here for more of my Holiday ideas, projects and holiday home tours.
Happy Holidays!

grateful
for light