We are all about tradition around here for New Years Eve. PJ's, bunny slippers, fireworks…and one of our favorite family New Years appetizer.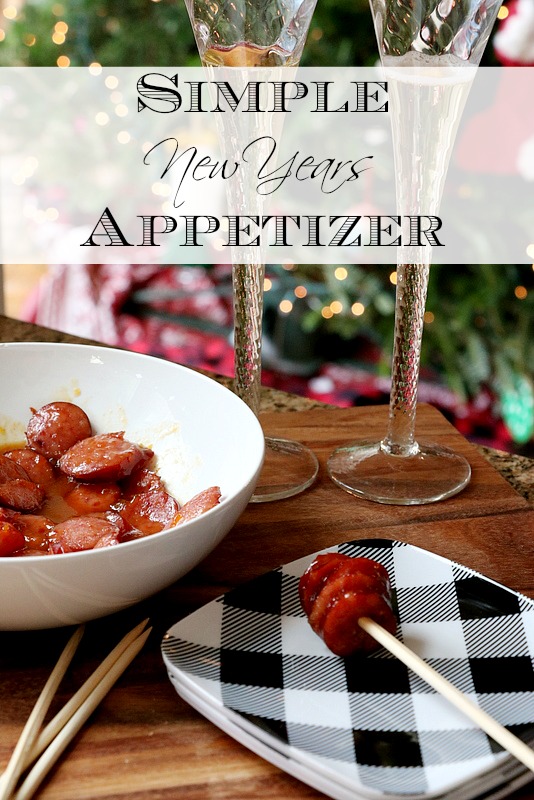 Oh, did I mention simple.
This is actually a nod to my family hertiage. Polish kielbasa. We grew up on this stuff, and it seemed like every time we went to my grandparents house, we had kielbasa….. but unfortunately it was never marinated in a delicious apricot and Dijon mustard sauce and thrown on a skewer to enjoy….. but it is now.
Here's what you need: for 6-8 servings
1 lb kielbasa
1 cup of apricot preserves
2 tablespoons of Dijon mustard
1/2 teaspoon of cinnamon or ginger
wooden skewers or toothpicks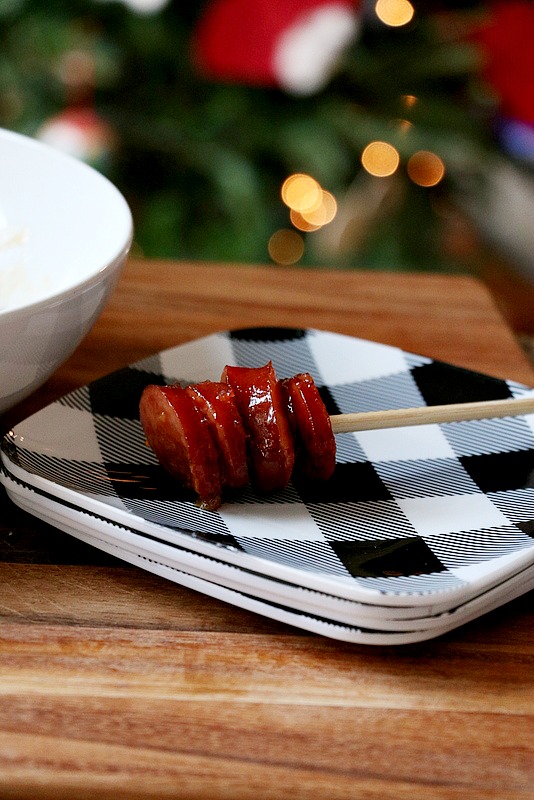 Here's what you to need to know:
cut the kielbasa into bite size pieces and set aside
combine all ingredients except the kielbasa in a medium bowl. Mix well and place in medium sauce pan, cooking over low hear until the mixture is smooth.
add the kielbasa to the mixture and cook on low heat for at least 60 mins, until the sauce is cooked down.
place in serving bowl with skewers or toothpicks and serve.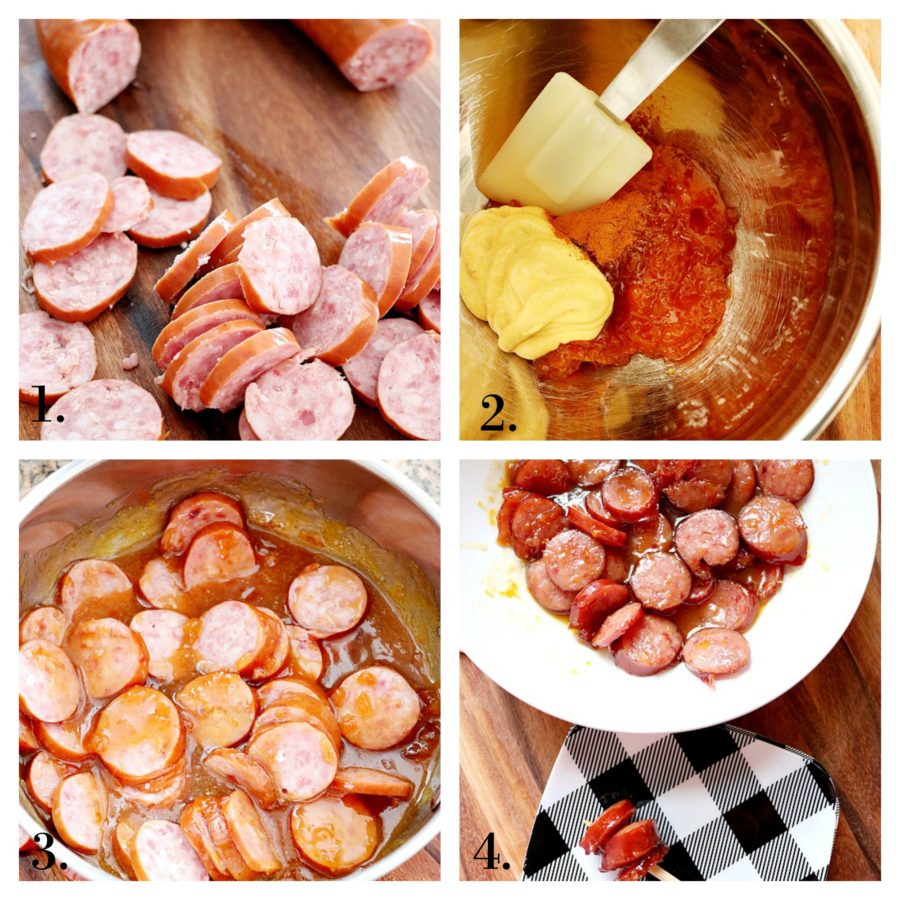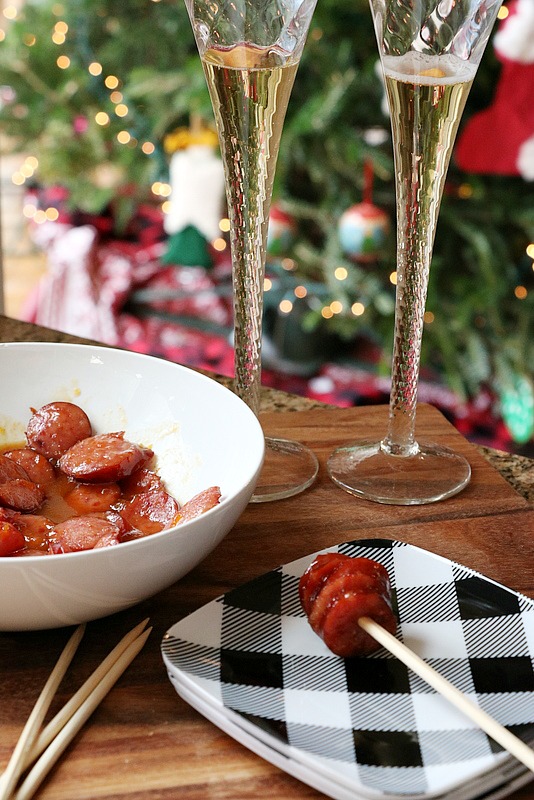 Grandma never served polish kielbasa with bubbly either…but we do now.
Cheers!

What some more New Years ideas? Check out the links below for more New Years inspiration . Be sure to visit these amazing bloggers all week.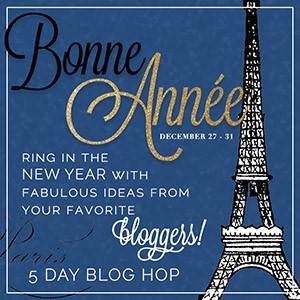 Celebrating Everyday Life