5 ideas to beat the winter blues in your favorite space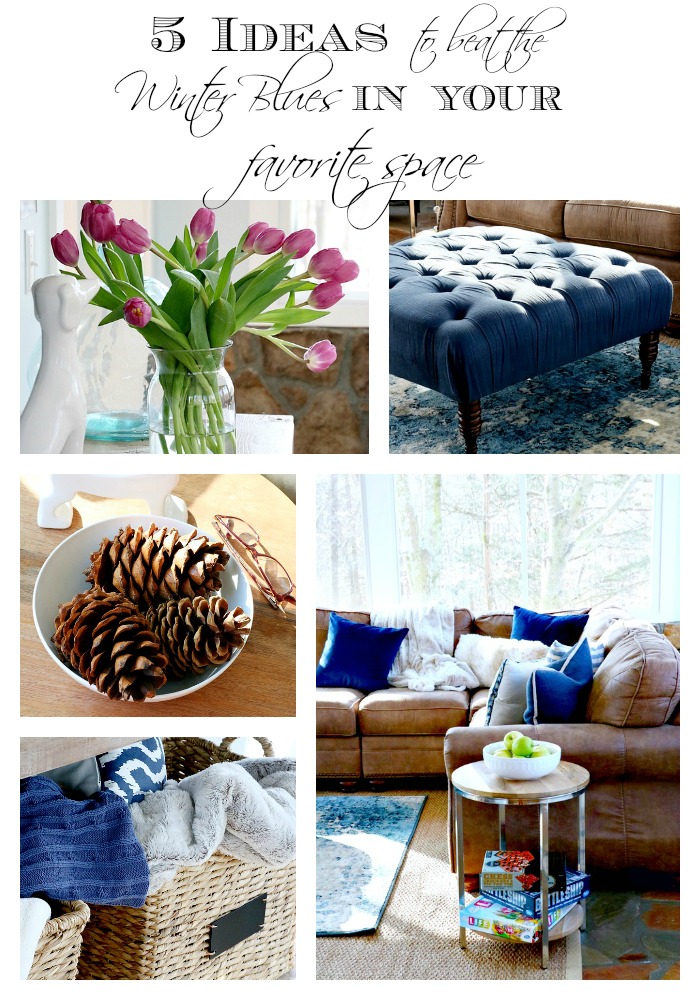 These cold temperatures finally feel like it's winter time in most of the country, although it was almost 60 degrees yesterday in Northeast Georgia, and along with the frigid air comes a bit of the winter blues…..but it won't after today, because I am sharing 5 ideas to beat the winter blues in your favorite space. It may be cold outside, but these 5 ideas will instantly warm your space.
5 Ideas to beat the Winter Blues In Your Favorite Space
Incorporate some natural elements
Add a few pine cones from the yard, or your neighbors yard, and put them in a pretty bowl. Nice branches would also work. They will instantly add some warmth and texture to your space. Cute dog optional.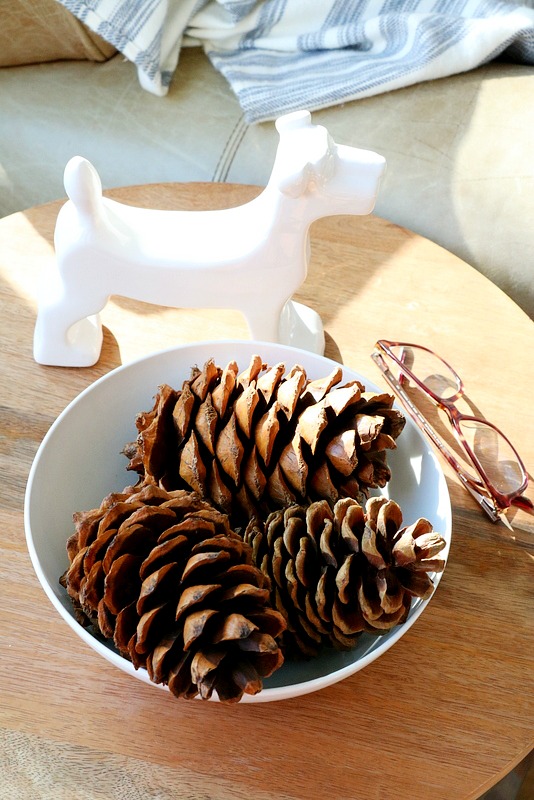 Have some fun
Get some of your favorite board games and puzzles out of the cabinet and openly display them on a table. That way, fun is literally an arm's length away. We play more board games in the winter months then we do the entire year. How about you…..got any favorites?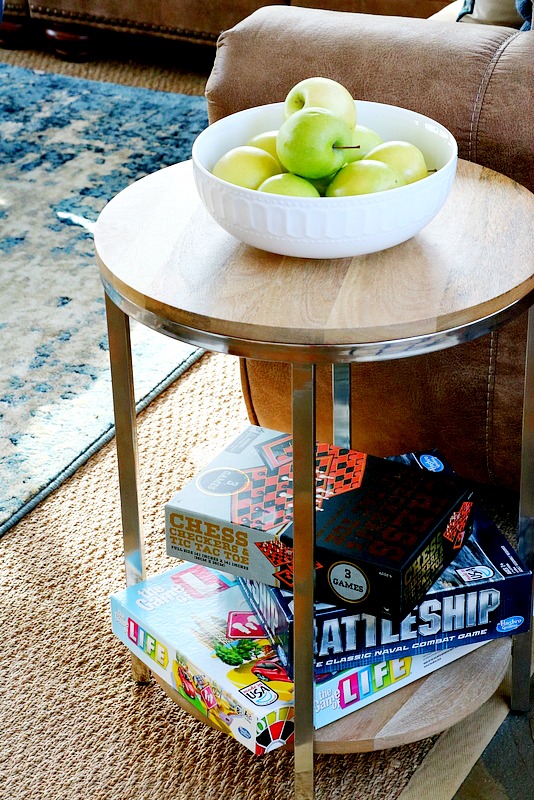 Fresh flowers
One look at these pretty tulips and you will totally forget that it is -15 degrees outside. Fresh flowers are a game changer and can instantly change the mood in the room. They also evoke a bit of spring for any of the cold weather haters in the space.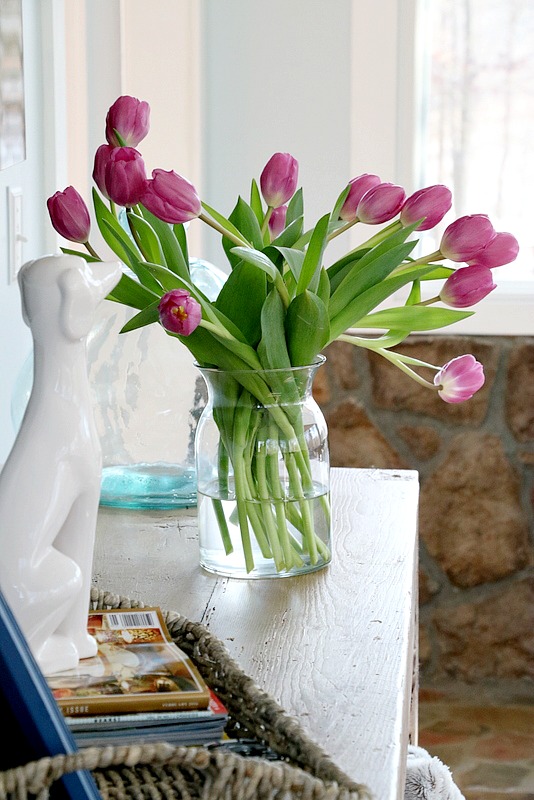 Change up the pillows and rugs
I tend to change out my pillows every season. For the winter months, I layered a navy colored rug on top of the jute rug in the room and added pillows in various shades and patterns of blue. I like the way the darker rug anchors the space better and works well with the brown sofa. I recently picked up some new pillows on clearance at Pier I. Even if you don't change rugs out, consider changing up just a few pillows.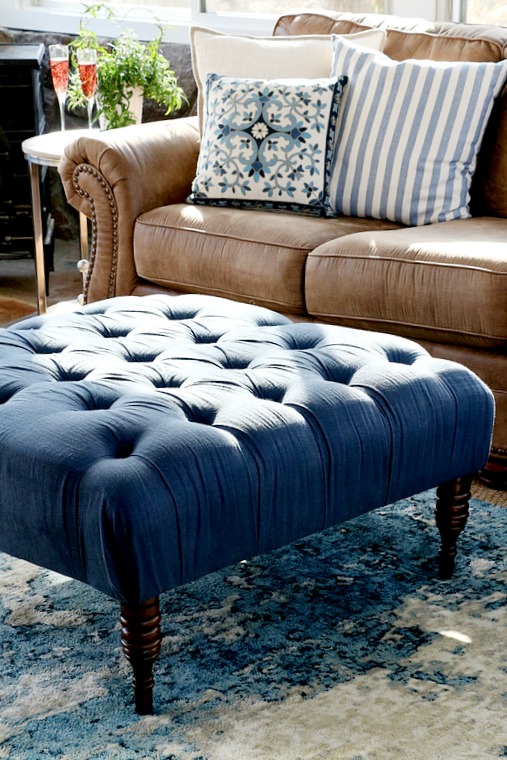 Blankets
The fastest way to cozy up a space….and to keep others warm, is by adding lots of throw blankets to your space. When we aren't using the throws, I put them all in some big baskets along with pillows that I have under the console table. The faux fur blankets that I first told you about here, are still a family favorite when we are all cuddled up on the couch watching TV.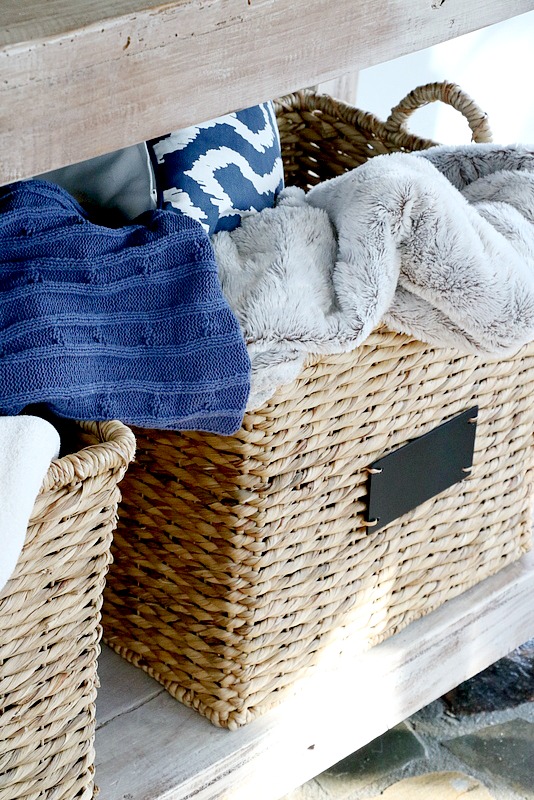 I sure hope these 5 ideas to beat the winter blues in your favorite space, will keep you and your space feeling warm this winter. I would also like to hear about what ideas you have to beat the winter blues.
Get ready to join a few of my blogging pals with more ideas on how to welcome winter in your home.

grateful
family time on a chilly day