Elements of Farmhouse Style Decorating
By now, you probably know I live on a farm. Duke Manor Farm. The farm is where we raise chickens, horses, dogs, cats and fireflies all on a dirt road in the middle of nowhere Georgia. A beautiful place where the neighbors are more likely to gaze at the night stars then gaze at the nightly news on TV. A place where I spend more time on the tractor, then I do in my car. A place where everyone knows your name, if you were at church on Sunday….and if not, why.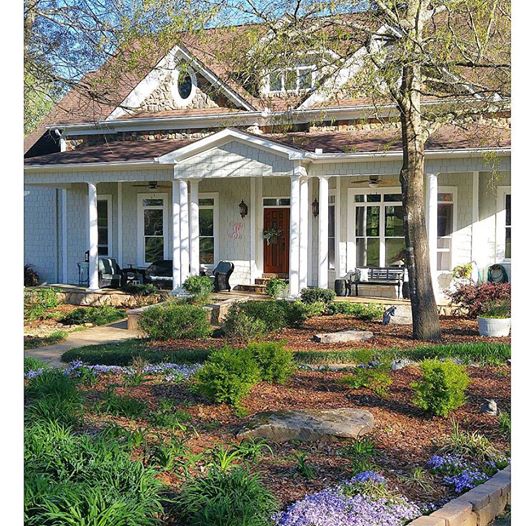 So I guess that could just give me some credibility in talking about elements of farmhouse style decorating. And proof that a chicken and donkey can be BFF's.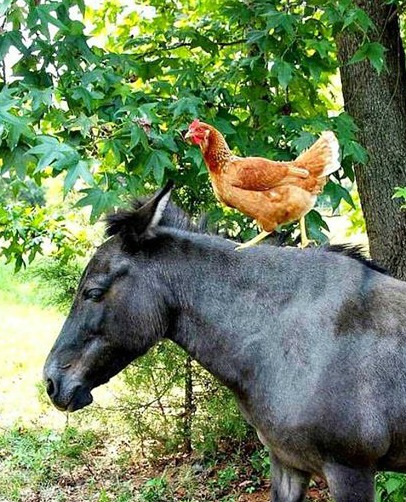 If you walked into my home you would find that my all of my decor doesn't necessarily scream farmhouse, in fact the only screaming you would hear is from my children. The decor you would find in my home is a good mix of different styles ( farmhouse, coastal, tradition and a bit of modern) that complement and work well together. What's great about farmhouse decor is that it mixes well with a lot of styles these days when it comes to interiors. Farmhouse can be anything from rustic to elegant design. It's not all roosters and mason jars. Popular components such as metal, wood, open shelving and anything white ( on bedding, walls, furniture) are popular trends of farmhouse decor. Even if your style isn't technically defined as Farmhouse, you probably could look around your own home and find something that fits the Farmhouse category.
Here's a few elements of Farmhouse Style Decorating in my home.
Open Shelving in the kitchen
As much as I love the look of no upper cabinets in my kitchen and just shelves, I just don't think that would work in my kitchen, with my family. I have too much stuff that I wouldn't know how to store..or want anyone to look at. So I did the next best thing and removed some cabinet doors to create open shelving. Luckily, when I designed the cabinets, I put bead board on the backs of the cabinets, so there wasn't much to do other then fill the holes from the cabinet hardware. This is an easy and instant way to create farmhouse style in your kitchen. You can see the cabinets before I painted them white here and the after here.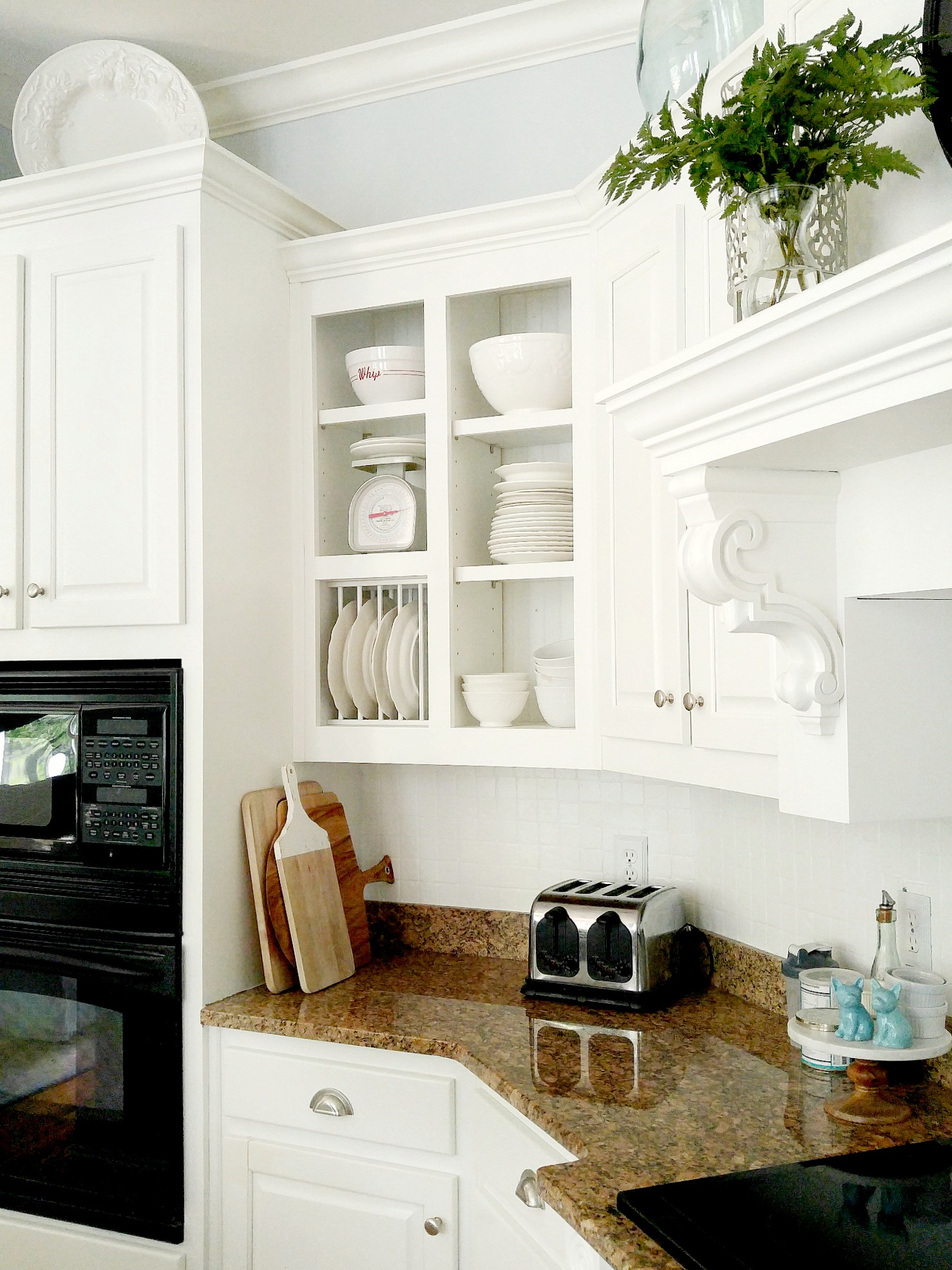 Big Farmhouse Table
This was the best piece of furniture that my hubby brought into our union. Hard for me to believe that my husband could pick out this gorgeous piece of furniture when he was a bachelor.. he done good. To mix up the styles in the room, I paired the farmhouse table with some chairs that have more of a coastal vibe and then softened it all up with upholsterered parsons chairs at the end. See what I mean about mixing it up? It can work.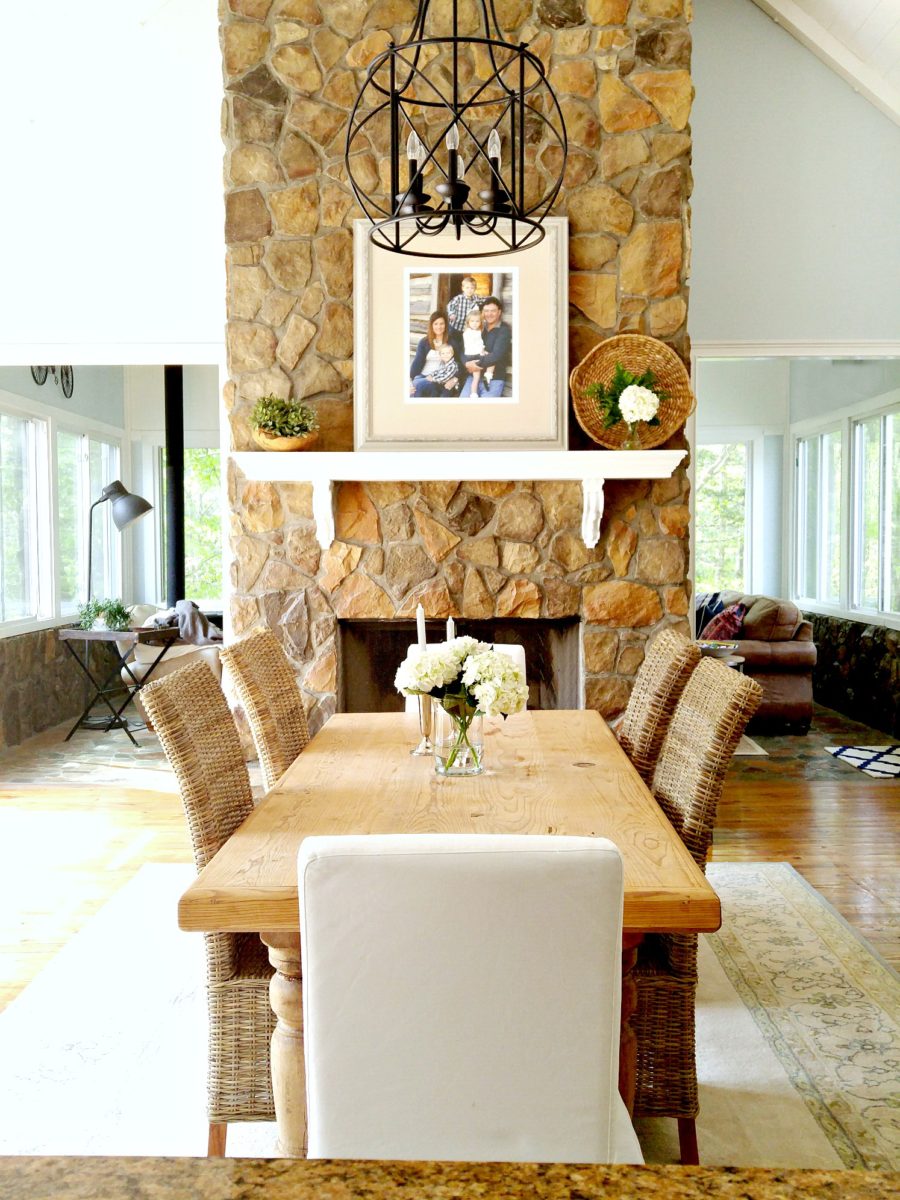 The use of wood
Although this isn't the quickest way to add a farmhouse element in your space, maybe more like a weekend, adding wood to your walls or ceilings can create farmhouse style with long lasting impact. In our kitchen area we planked the wall in front of the butlers pantry for added texture. We also planked the ceilings and added wood beams in the breakfast area and in our family room. You can read about that here.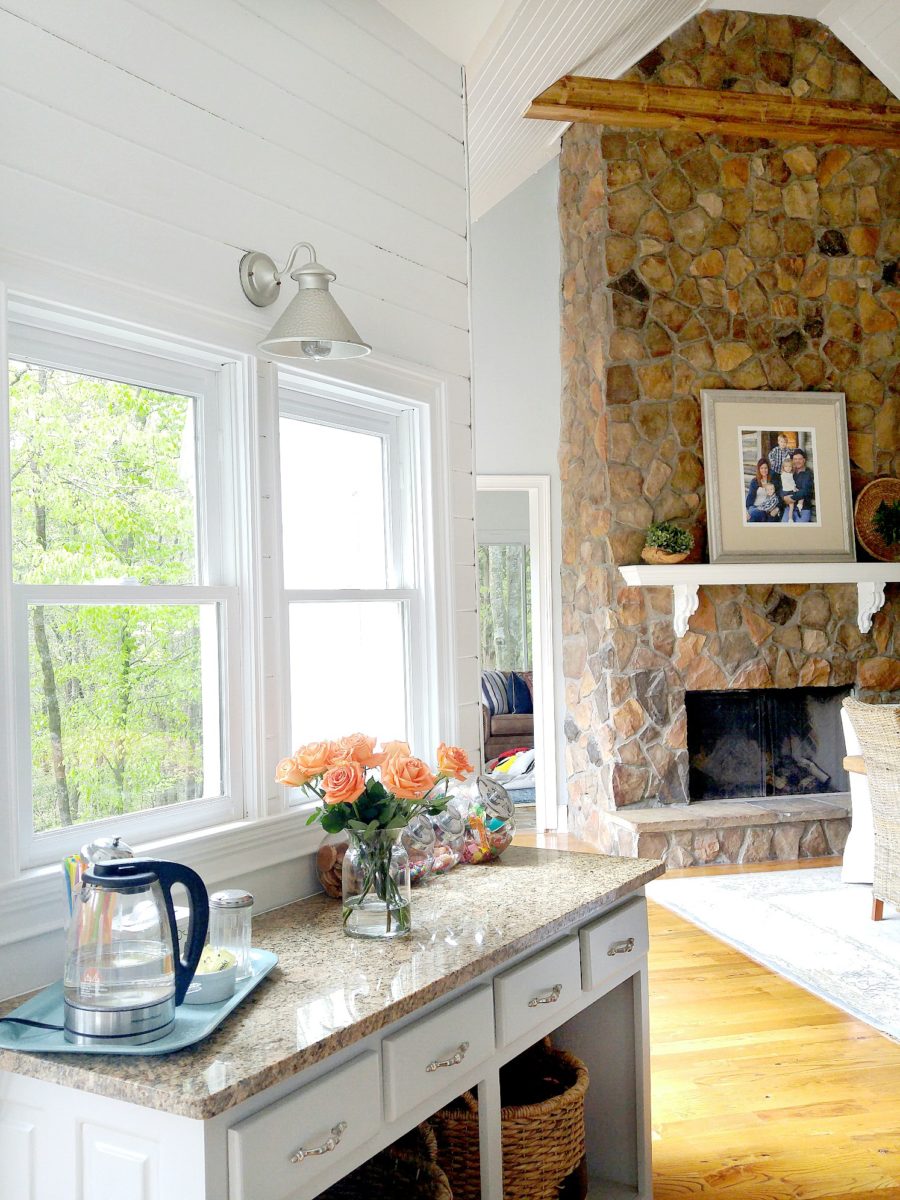 Black Iron Bed
My guest room has a lot of farmhouse elements in it. The iron bed frame, wood walls and bedding all add to the charm of this space. You can see more of the guest room here.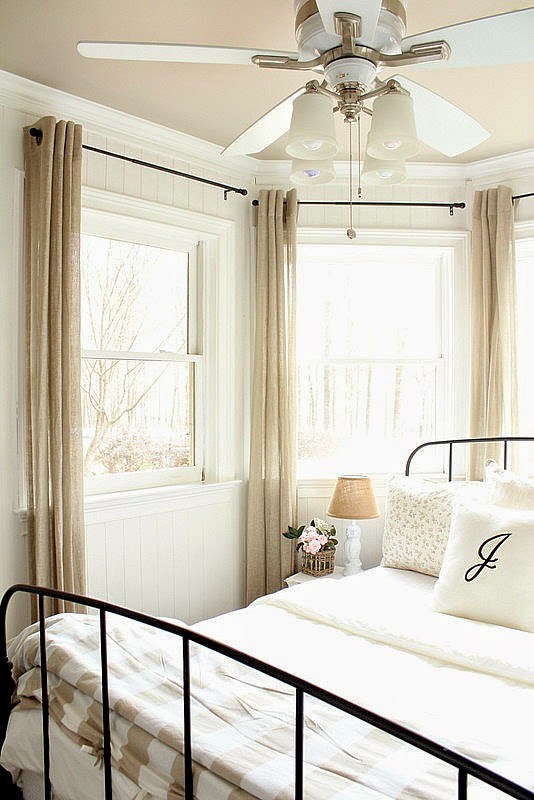 To see more of my farmhouse style decor and the rest of Duke Manor Farm click here.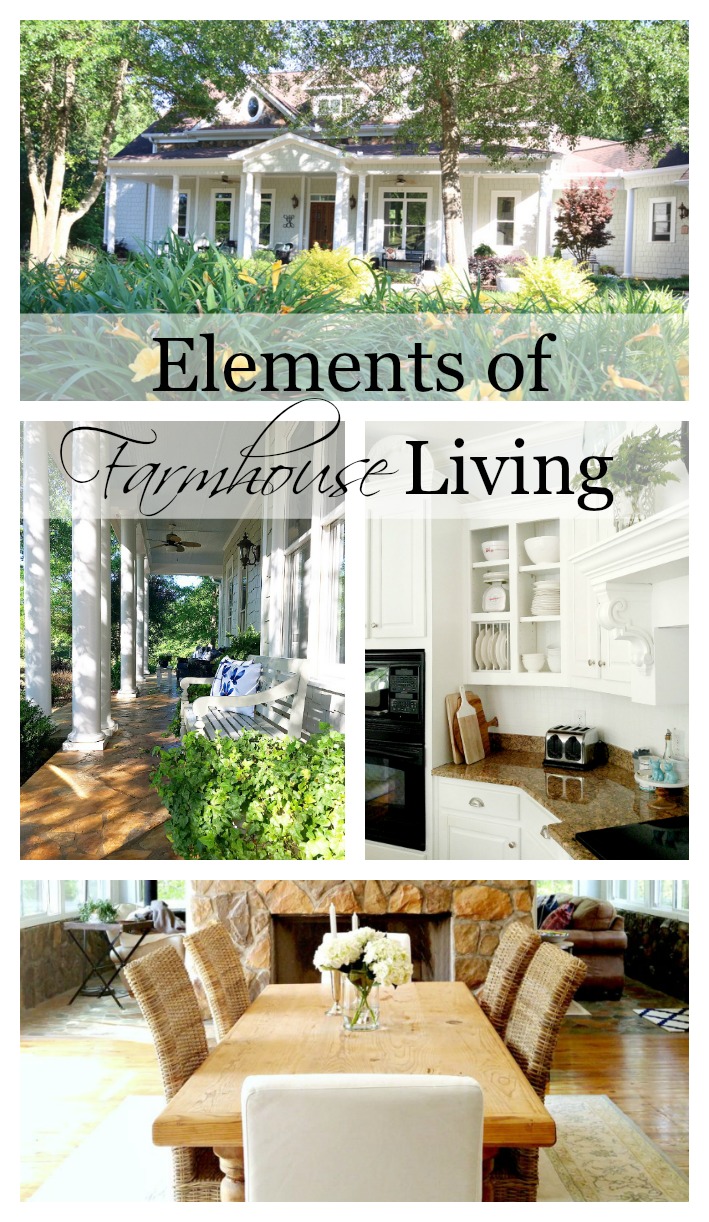 Don't forget to follow Duke Manor Farm on instagram and on facebook for daily updates and pictures from around our real life funny farm!