Mothers Day Brunch Table
My journey and path to motherhood was a long one both physically and emotionally. I don't regret a single minute of the 8+ years it took to become a mom. And today I am incredibly blessed. I am able to sit at this table and share with you my Mothers Day Brunch table with my children. And a love story …. from my heart.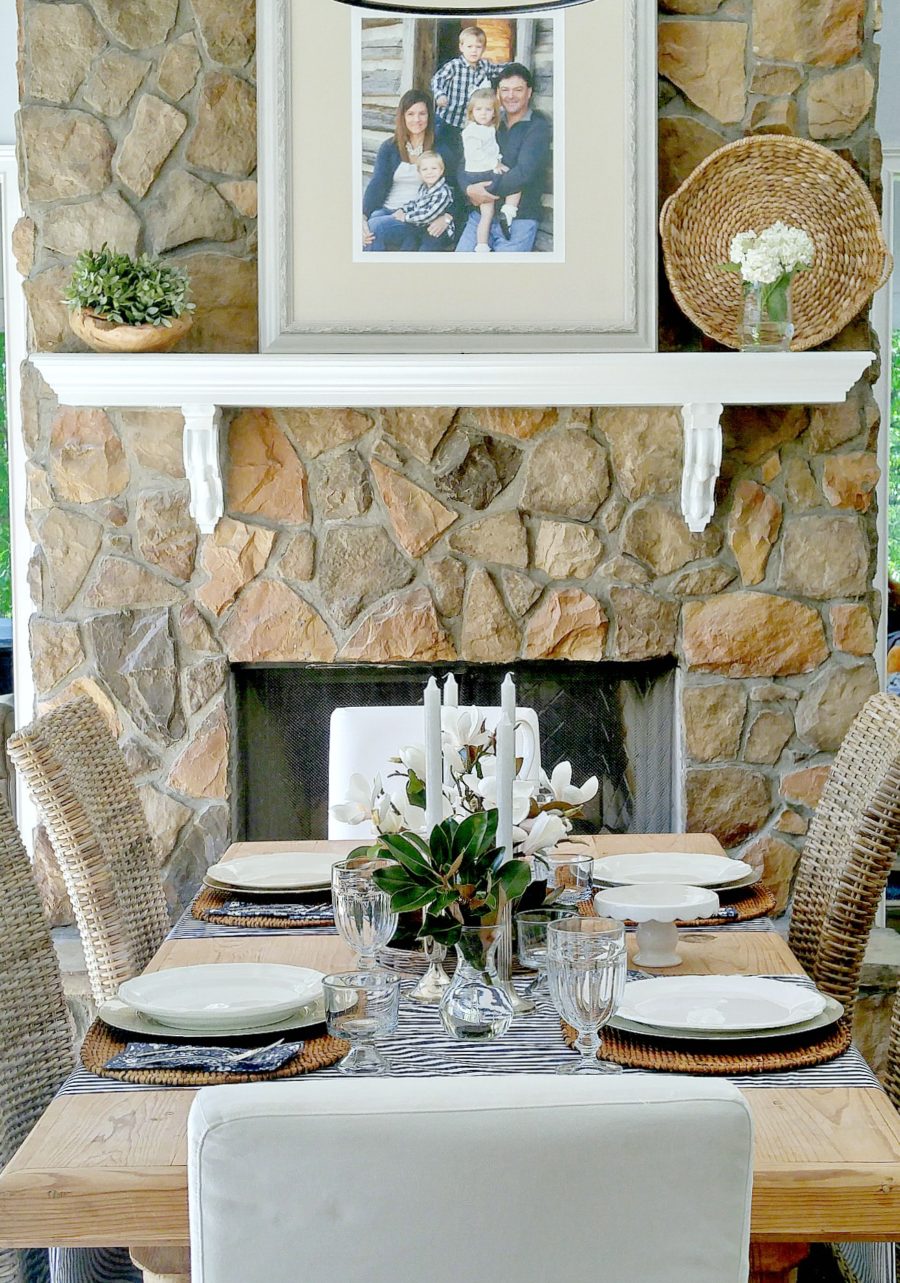 My story actually starts here with this table. You see about 18 years ago, my husband told me he loved me by carving it into one of the legs of the table. #crazyromantic. It was right then I knew that not only was he a keeper, but so was the gorgeous table. We married 10 months later. And are living happily ever after. You can read more about the story of the table here.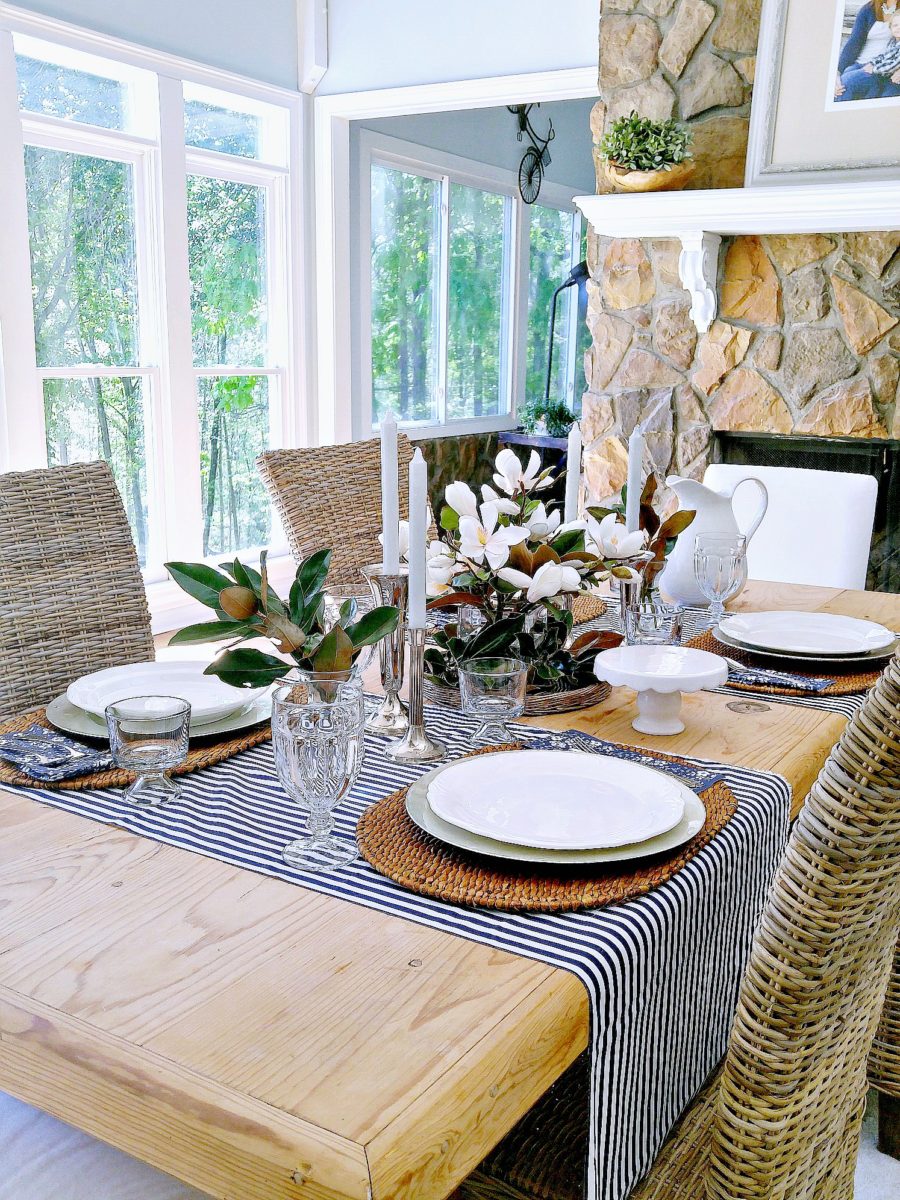 We hoped and prayed for years about filling this table with kids, laughs and messes. My husband and I would sit at the table alone…dreaming. Thinking of all of the dinners, board games and the homework around this table that we would one day witness. I thought about all the stories and memories we would be creating. And hoping that my prayers would be answered. And that that I would be a mom.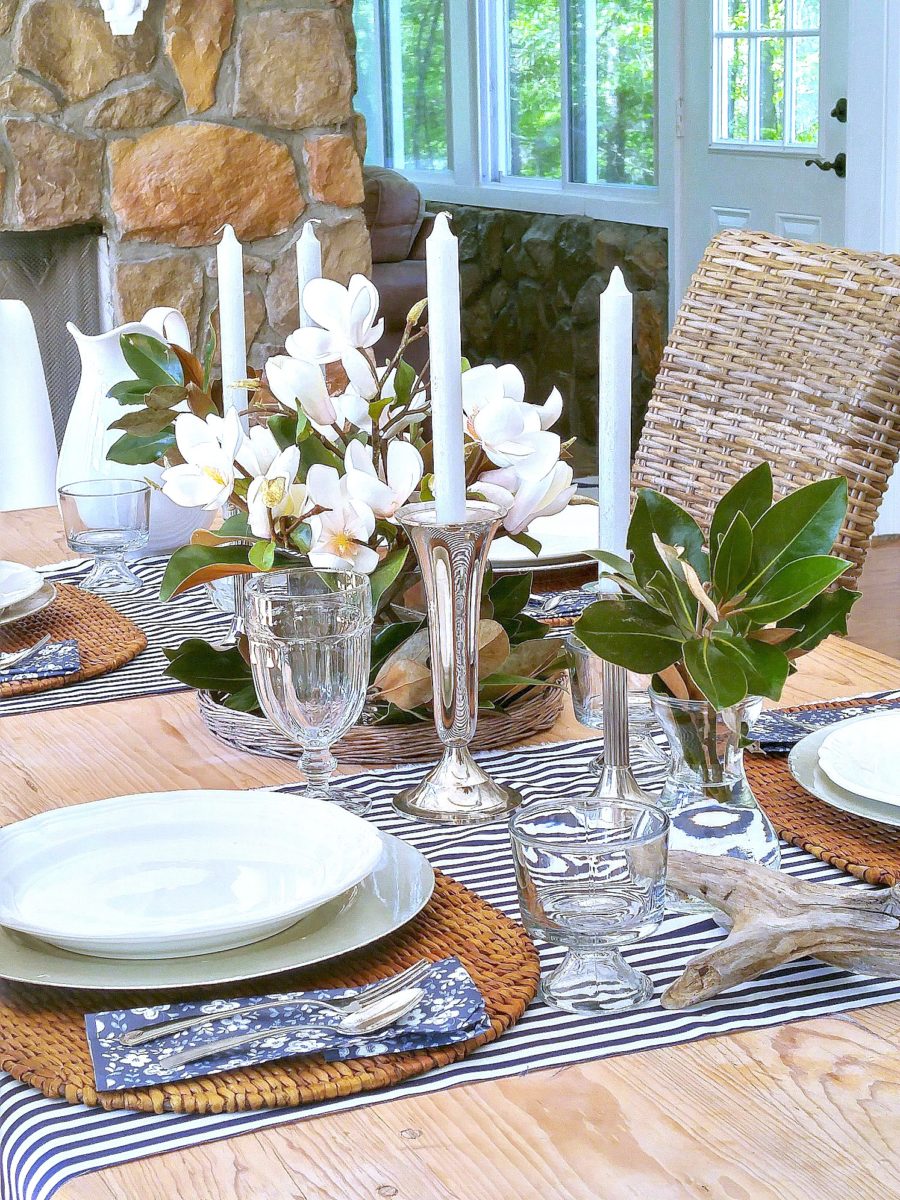 And so our some day finally showed up. We were blessed with 3 amazing children to sit around this table and laugh and create a mess….. but not before I could take some pictures of my Mothers Day Brunch table that we hosted a bit early last weekend.
Mothers Day Brunch Table using navy and white accents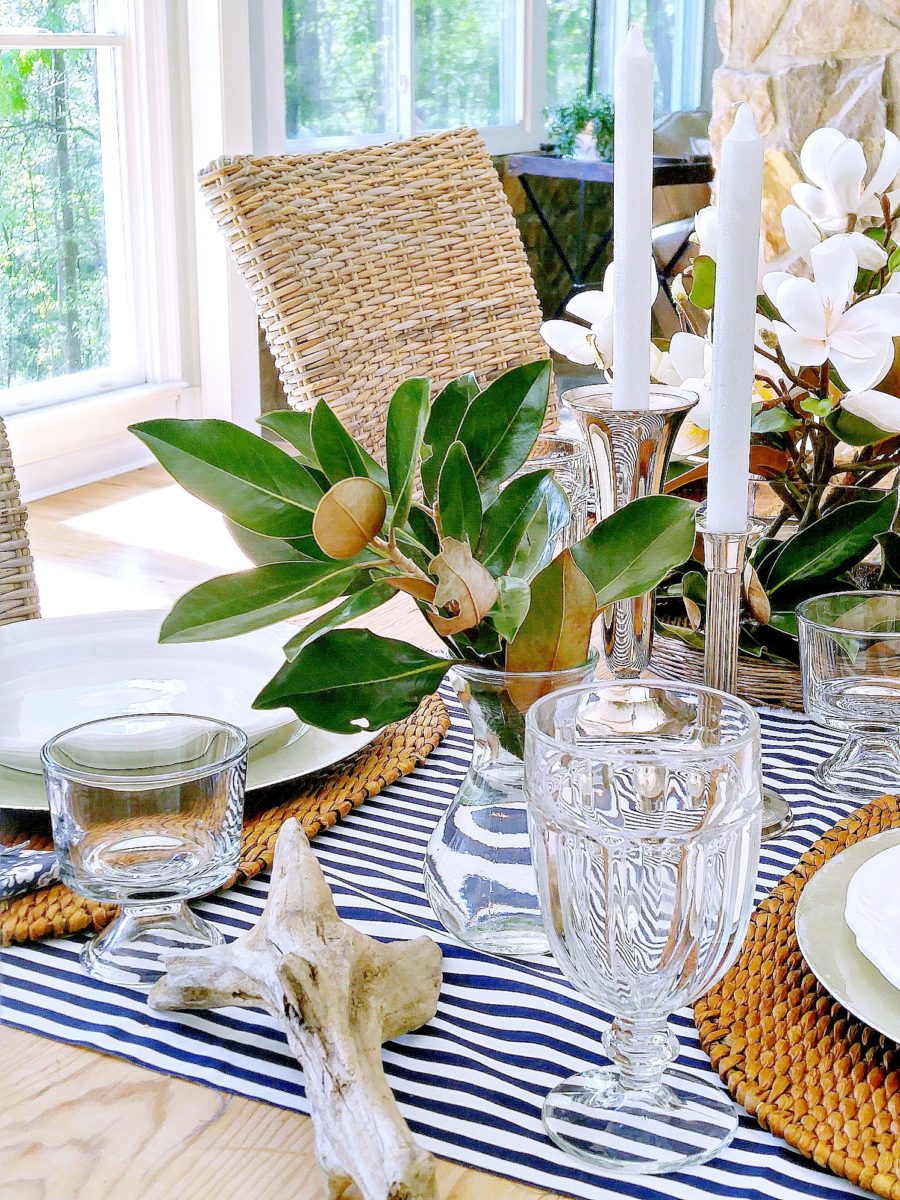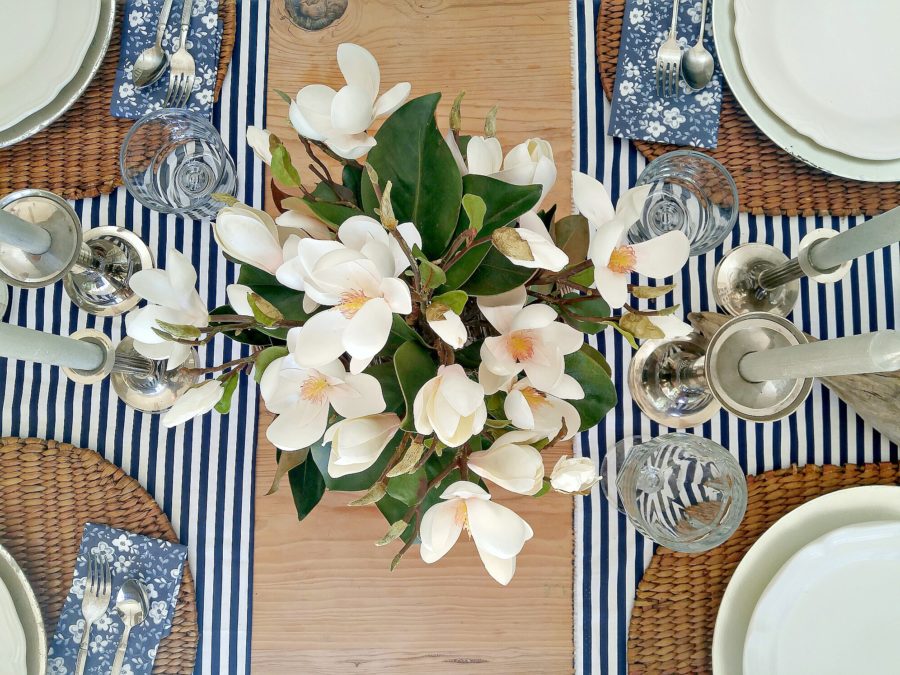 Table details
The table with the navy and white stripes is gorgeous and perfect for my brunch table. It was a remnant that I picked up at the fabric store. Isn't this magnolia arrangement so beautiful ? The crepes with nutella is amazing and so easy to put together. I found these paper napkins at Ikea. And the 'stuffing the pancake face' is what gives me the absolute most joy as a mother.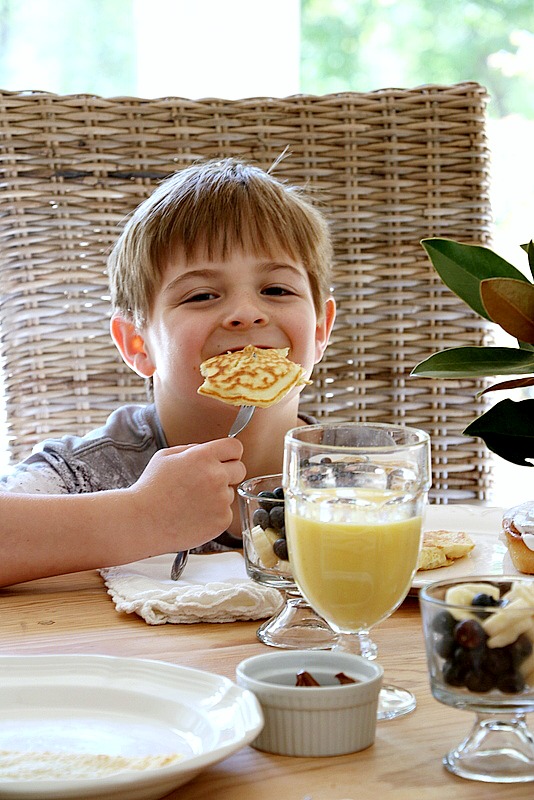 It's knowing that every second of every moment we sit at this table, we are creating those unforgettable memories. The one's I had envisioned as their mom. Just as I had hoped. Along with all those messes. And you know what, I wouldn't have those messes any other way!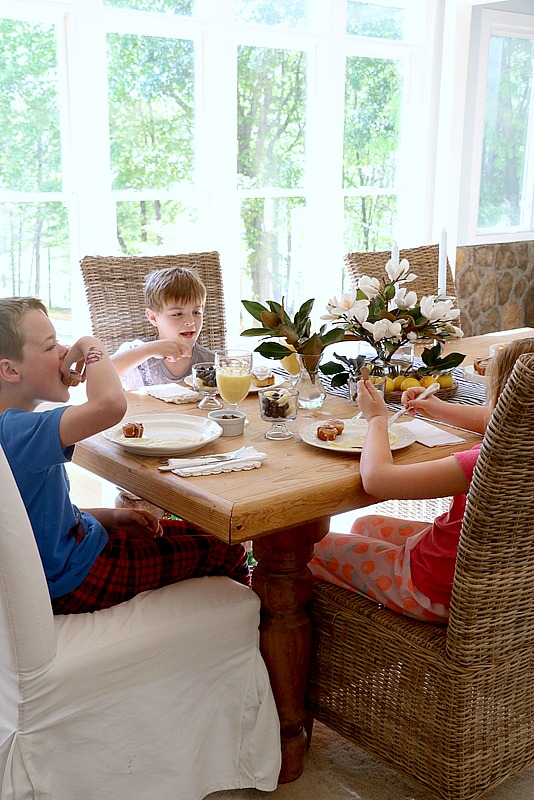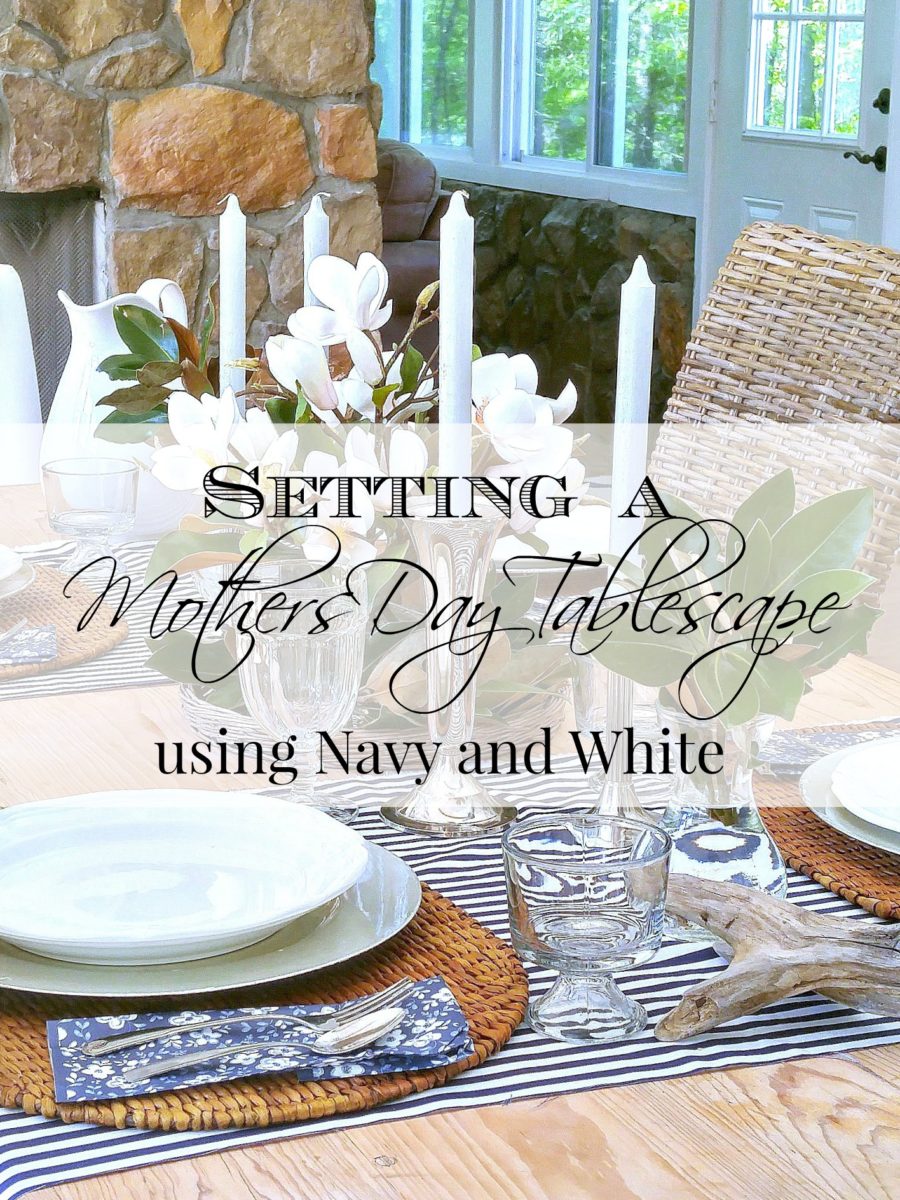 The folks at Balsam Hill were kind enough to send me this beautiful artificial Magnolia arrangement. Not only is the arrangement so beautiful, it also looks so real that my son actually watered it the other day.
Happy Mothers Day to all the mama's out there.

grateful
to be their mom