My fireplace will work like a beast this winter.  We are a family that enjoys being cozy and getting warm from a great fire. Since we got the fireplace fixed over the summer, we are making up for the years that it was out of order. Each morning my hubby will light a fire before the kids get up so the kitchen and breakfast areas are toasty. Same thing at night.  I wanted to share some of the fireplace tools that we are using this season, and 3 affordable things your fireplace needs this winter. So your fire  can be warm and toasty too!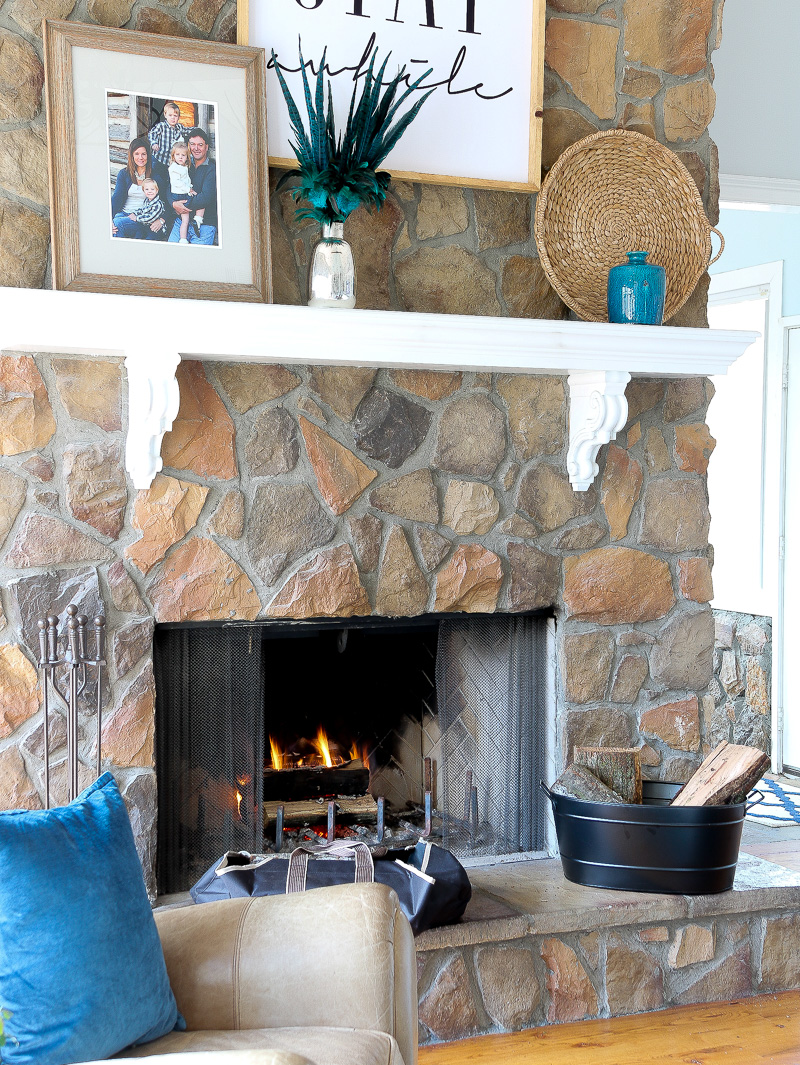 3 affordable things your fireplace needs this winter
Log Carrier
To make it easy for hubby to bring the wood into the house, he uses this log carrier. This heavy duty carrier can handle 6-8 medium size logs and it oversized so that wood pieces won't drop on the way to the fireplace.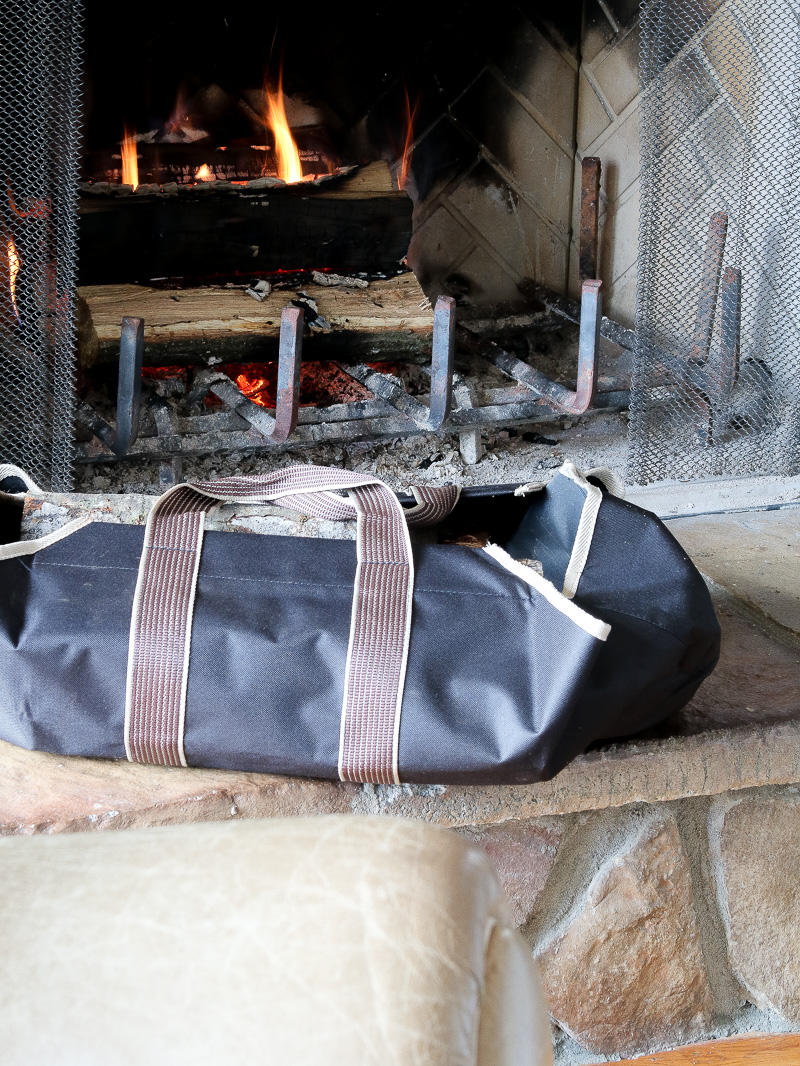 Metal Bucket
Because the fireplace is front and center in this room, I want something that looks decent to hold the wood on the hearth. My previous bucket was roomy but had holes in it, and wood pieces would always come out. That didn't work for long. I found this black oval galvanized bucket. It is perfect. It's roomy enough to hold 6-8 med pieces of wood. And it doesn't look like an eye sore during the winter months.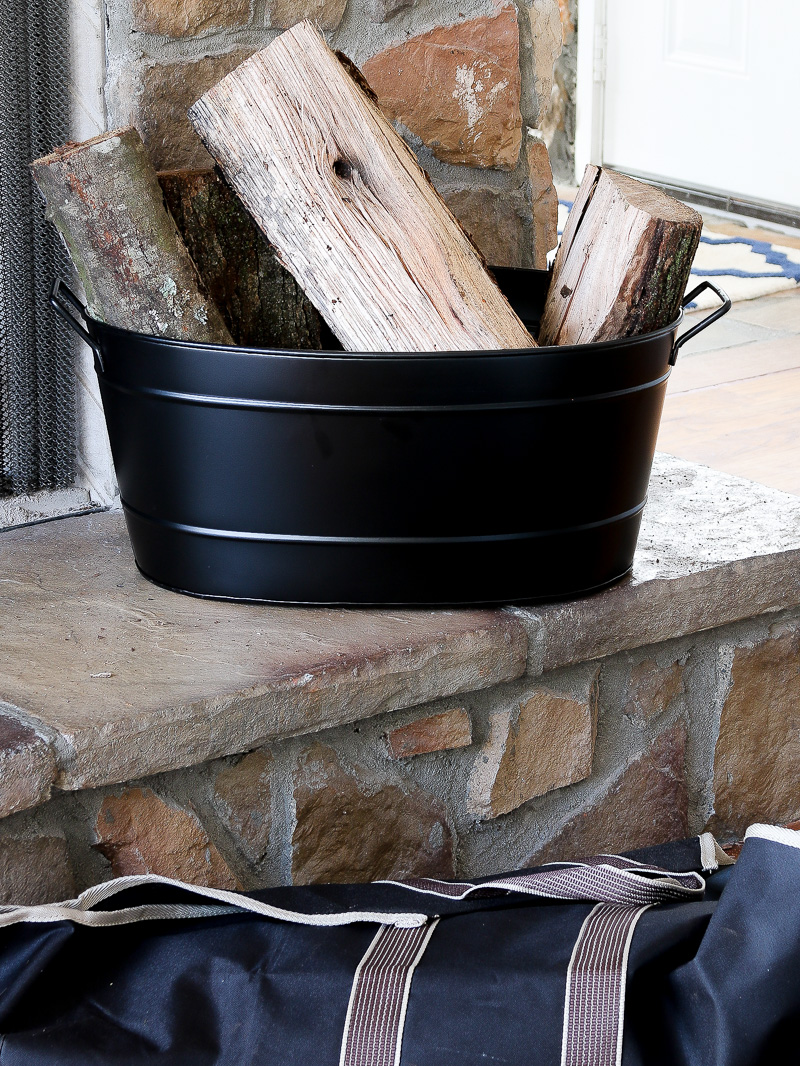 Fireplace tools
Maintaining a good fire requires a few tools. I wanted something that would work and look good, without breaking the bank. This 5 piece bronze set is such a great value for the quality and finish of the tools.  The set includes a poker, brush, log lifter and shovel. All the tools hang on a pedestal base and have a handle.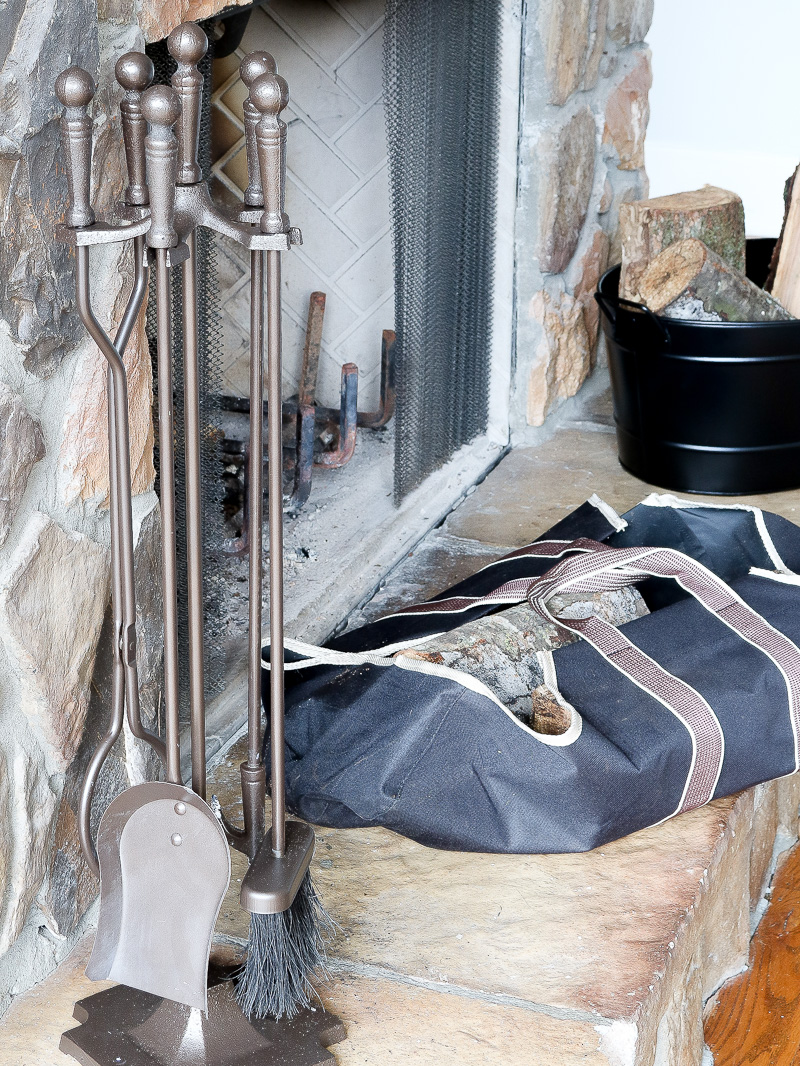 Shop my room: affiliate links used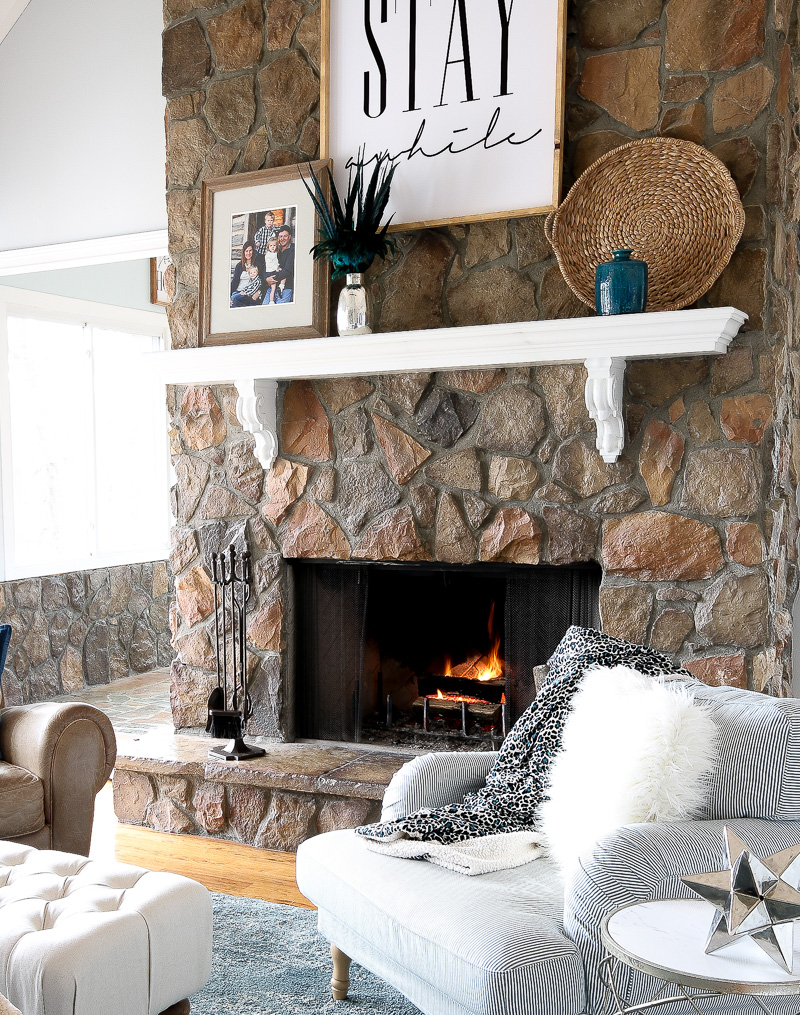 If you are looking  for some new fireplace tools, I hope that these 3 affordable things your fireplace needs this winter will be helpful….and will keep you toasty and warm.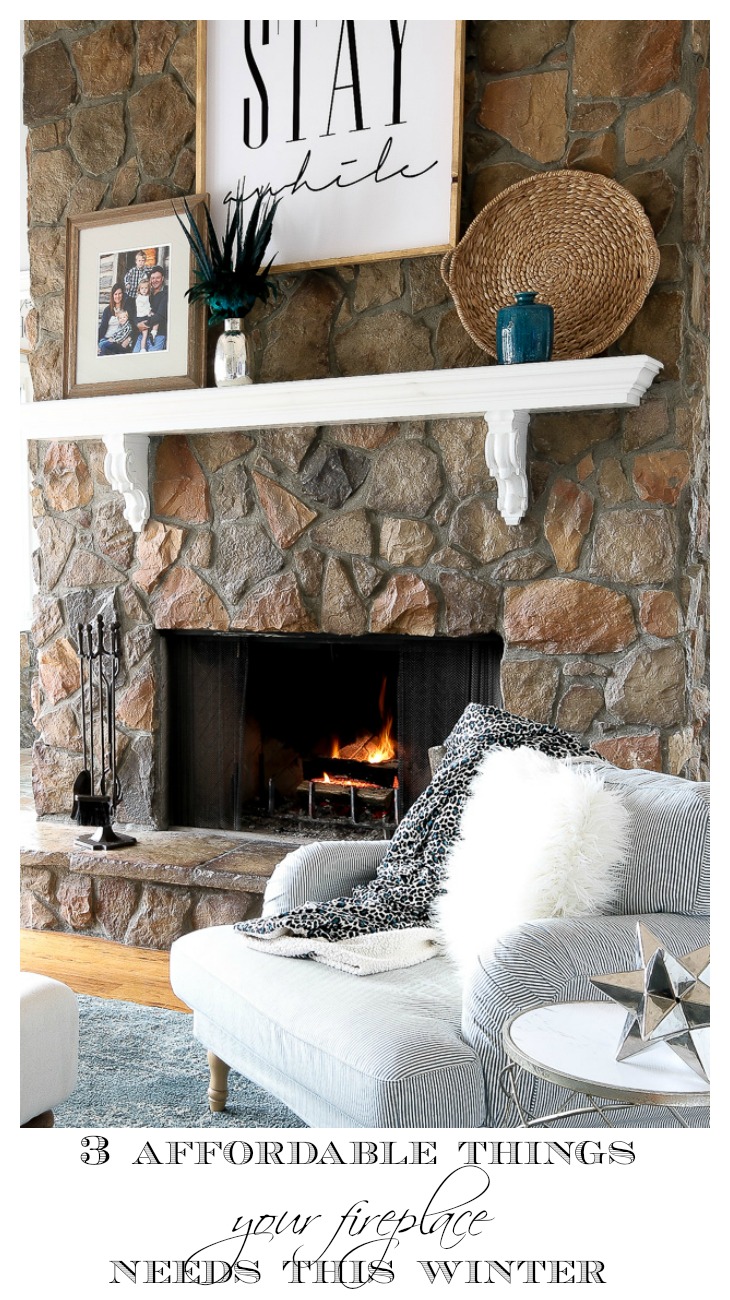 grateful
for heat