Thanks for joining me for Monday Musings and my Pond and Pool Progress
Happy Monday sweet friends. So much is going on around here that I want to catch you up on before I forget. Then it's all over with and I have moved on to something else! I'm scrambling to get stuff done since my kiddos will be home for the summer in 3 weeks. Yes, already. Do you believe it?
Pool Project
It seems like weeks have gone by with no activity around the pool. We had some rain delays earlier in the month and then I was having a hard time finalizing the pool deck surface. But, we should be pouring the coping and concrete this week. I was able to install some landscaping where I could during the month and have more to do. I will have more details on the pool project next week. Especially, some of the important lessons you should know when building a pool.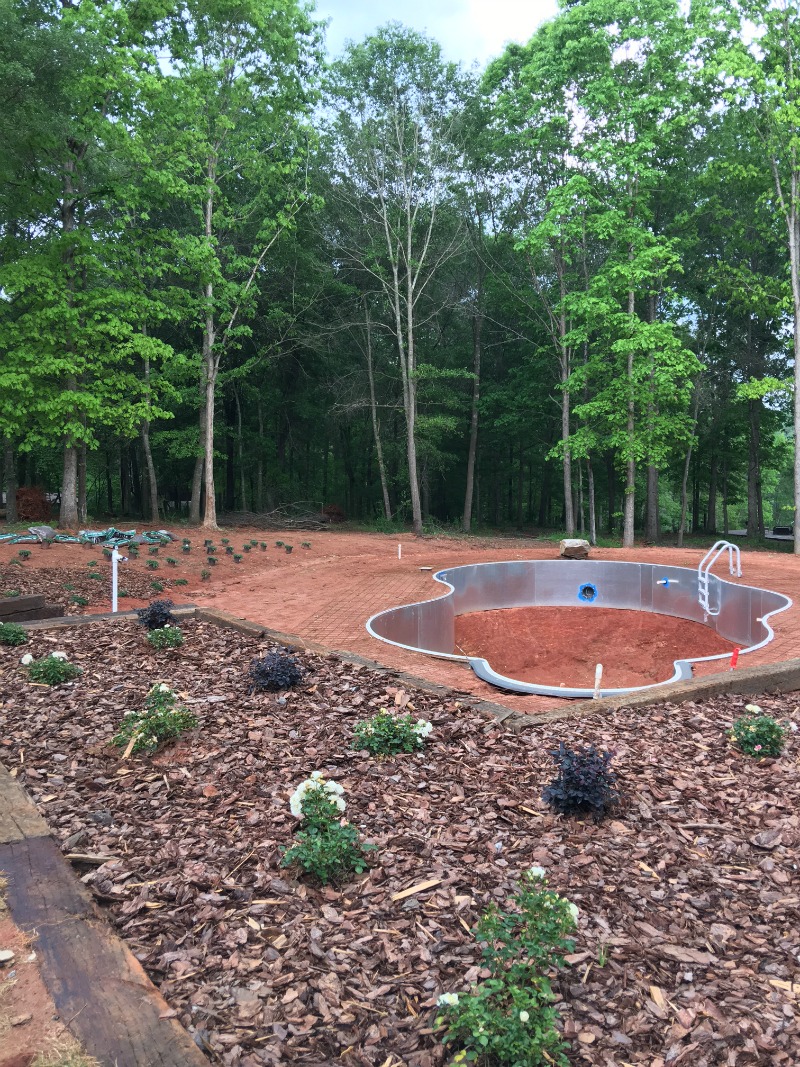 Pond Project
After more then a year, the pond rebuild is just about finished. I am so excited to show you this project. This weekend we actually were able to put Waddles and Quakers in the pond and they really seemed to be at home. We still have to place a few rocks around the edge, get the filtration system going and install a few more plants. Should take a few more weekends.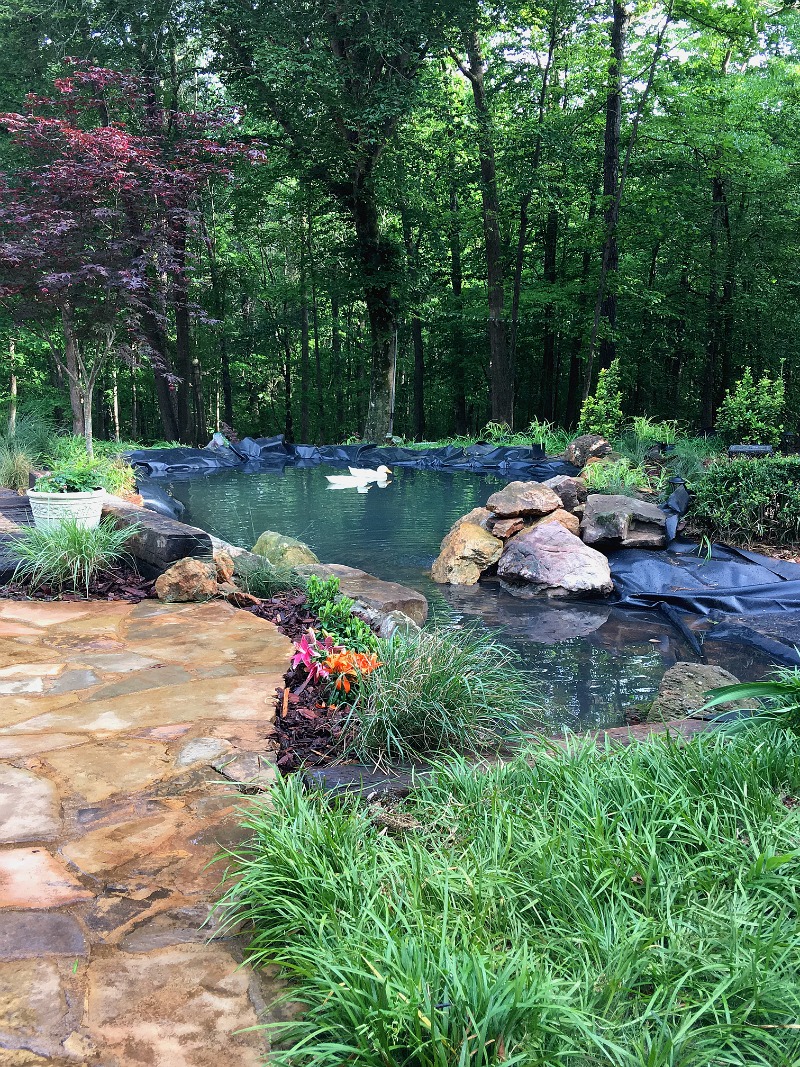 It was my birthday the other day and my amazing family had a 'surprise' birthday party for me. It was the sweetest. From the entire game room decorated with balloons and streamers , to over frosted pink cupcakes, ice cream cake and various small cakes. They made sure to remember every detail, even ordered my favorite Chinese food for dinner. It was the best party ever!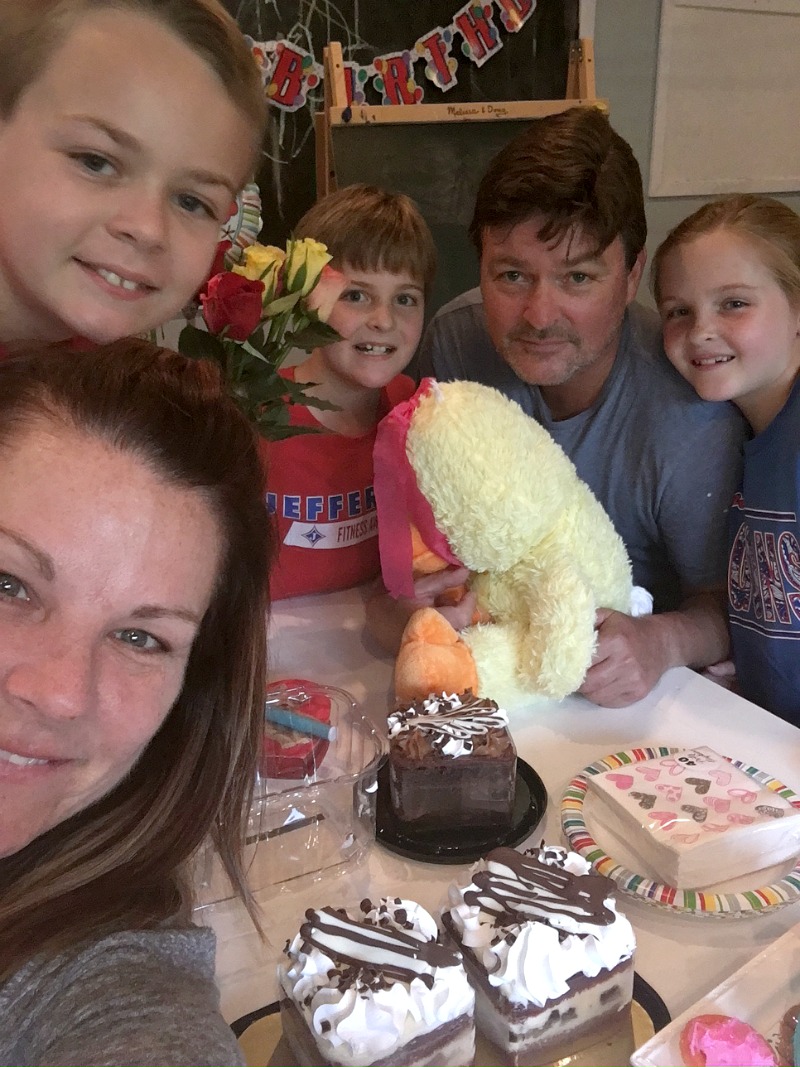 The pollen has finally decided to slow down long enough to get outside and start spring cleaning on the porch and patios. Since the animals, dogs and cats, do a number on my front porch furniture, I decided to give it a paint job and go a bit lighter. You can see the new color in the bench. It's called Chatroom from SW. It's also the same color that I have in my garage and a bit darker then what I have on my house exterior.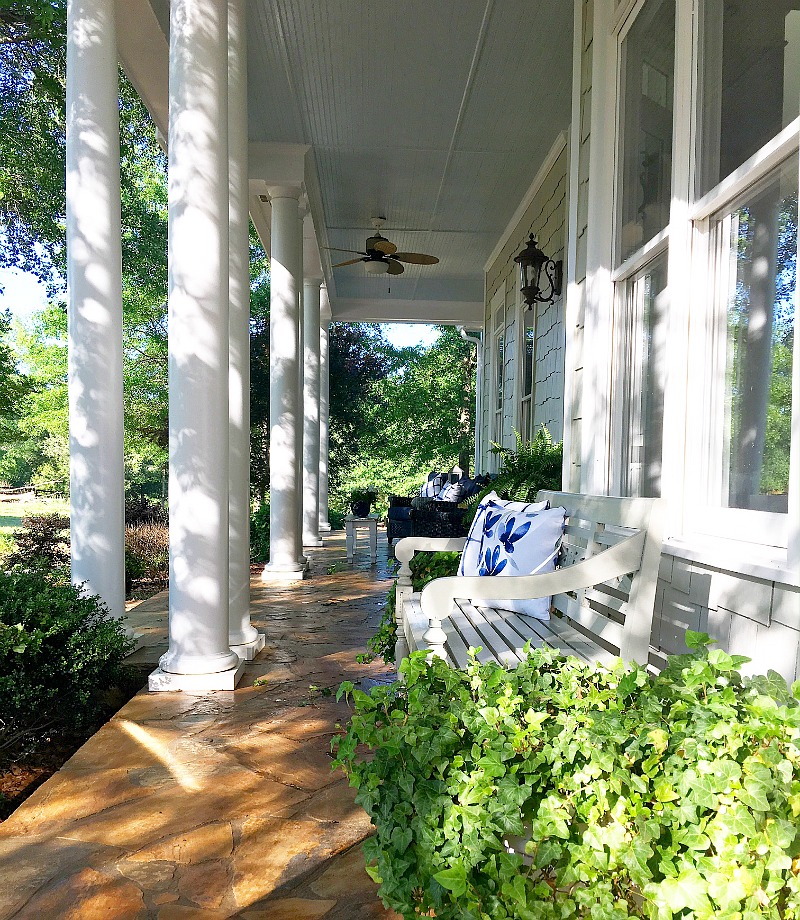 I am heading to Washington, DC with my son's 5th grade class trip this week. I won't be posting here on the blog but will be sharing here and here. I feel so blessed to be able to accompany him on the trip and create such special memories with him. I will tell you all about the trip next week.
I hope you have an amazing week!

grateful
for the memories