How to paint over your outdated back splash
Long before I decided to take the plunge and paint the kitchen cabinets white, I did something that frightened those around me. Particularly my husband. I painted over my dark and dated kitchen back splash. This is the result. you can see the entire project here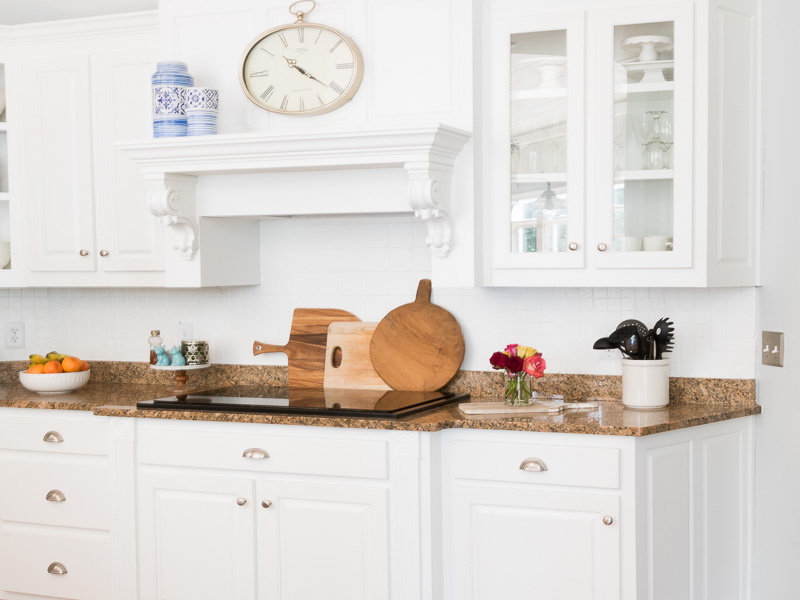 Up until I painted the back splash, old furniture on it's way to the curb was about the only think I felt comfortable painting. I figured, if I didn't like it I could always paint it over…or toss it. But what about tumbled stone? How would that look painted in multiple layers and colors, if I screwed up or didn't like it. I was about to find out. Here's the back splash before I painted it.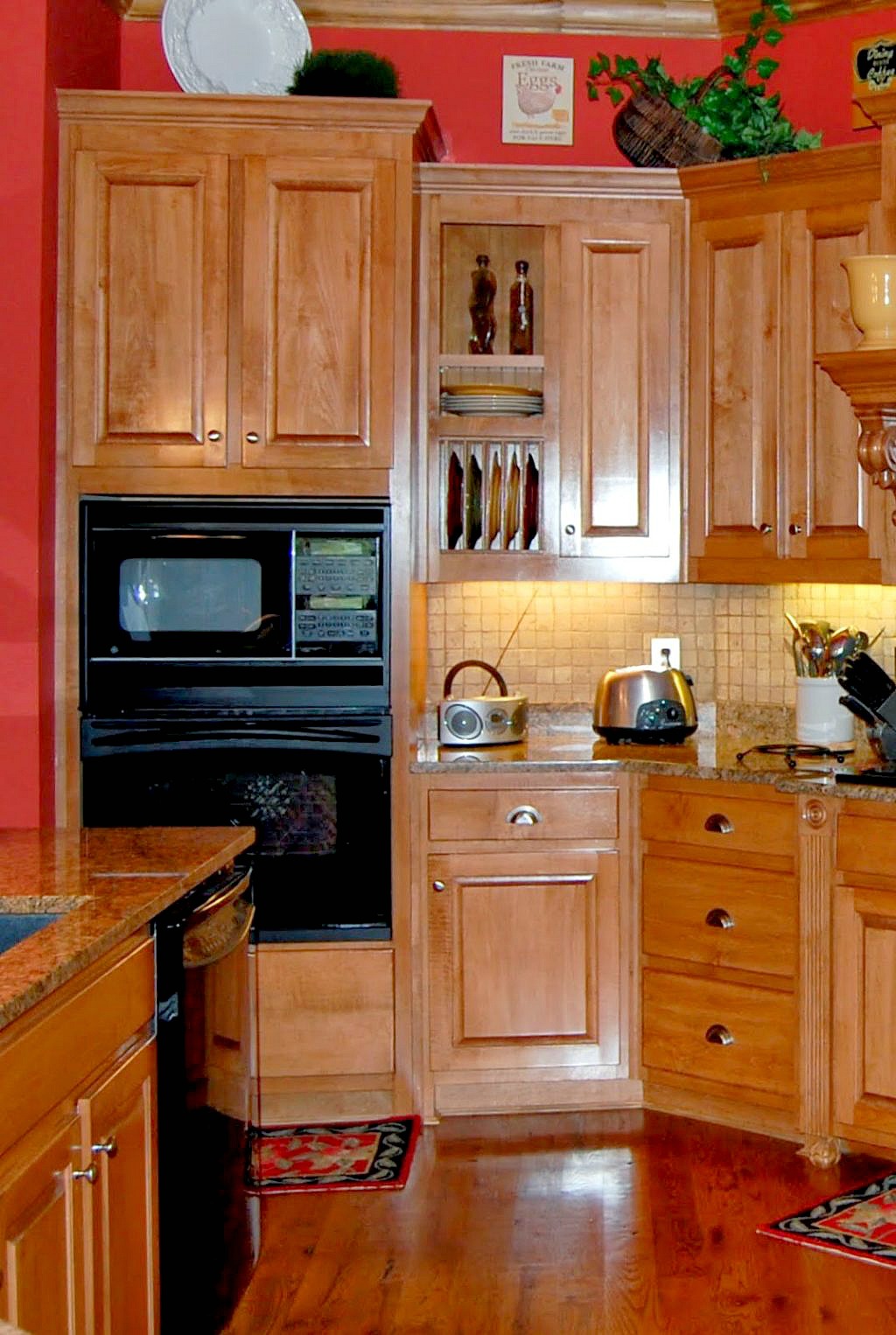 Before I painted it a semi-gloss white, I 'kinda' whitewashed it. The result was that it was too translucent and not the look I was after. So I decided to take it a step further and just paint it.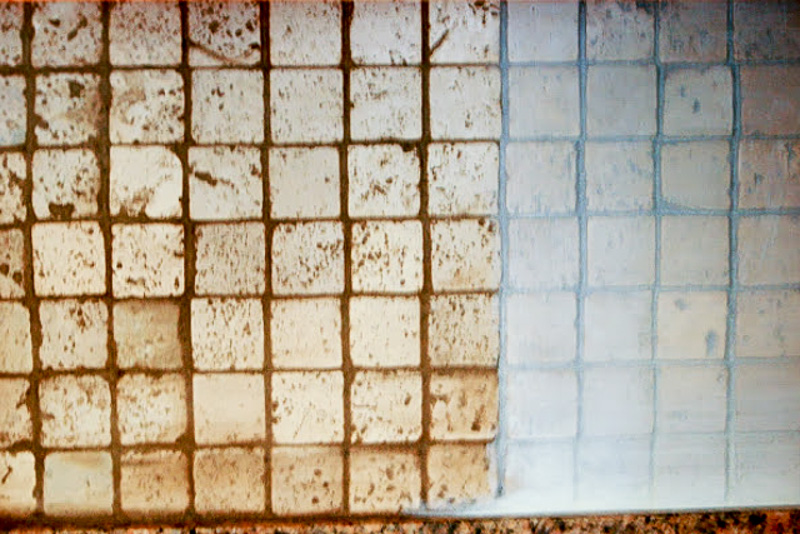 Long story short, updating the back splash out of its' dark tumbled stone state, was actually less painful then it sounded. And in my pursuit for a brighter kitchen, I knew it needed to be done. If you can get past that first stroke, you are good to go. You can see more before and after photos here.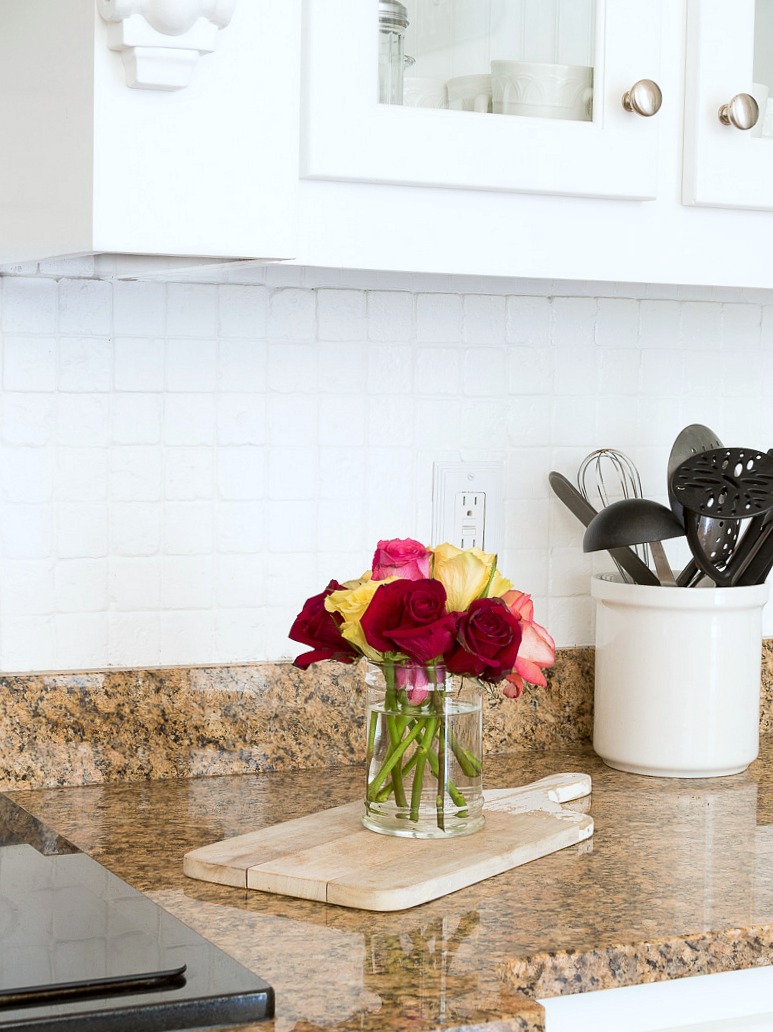 How to paint over your outdated back splash
Here's a few of my tips to insure that your paint project is a success. I painted my back splash 3 years ago and have never had any issues, even when I use mild cleaning products to remove any grease or stains from the back splash. Particularly around the cook top.
Sounds silly to say it, but be sure it's what you want to do. Removing paint from tumbled stone is a lot more time consuming then painted wood. In my mind I thought painting my back splash would be a temporary fix until I spent the money and time to replace it. So I was quite sure this was the route that I wanted to go. Little did I know, that my fix would still be around several years later.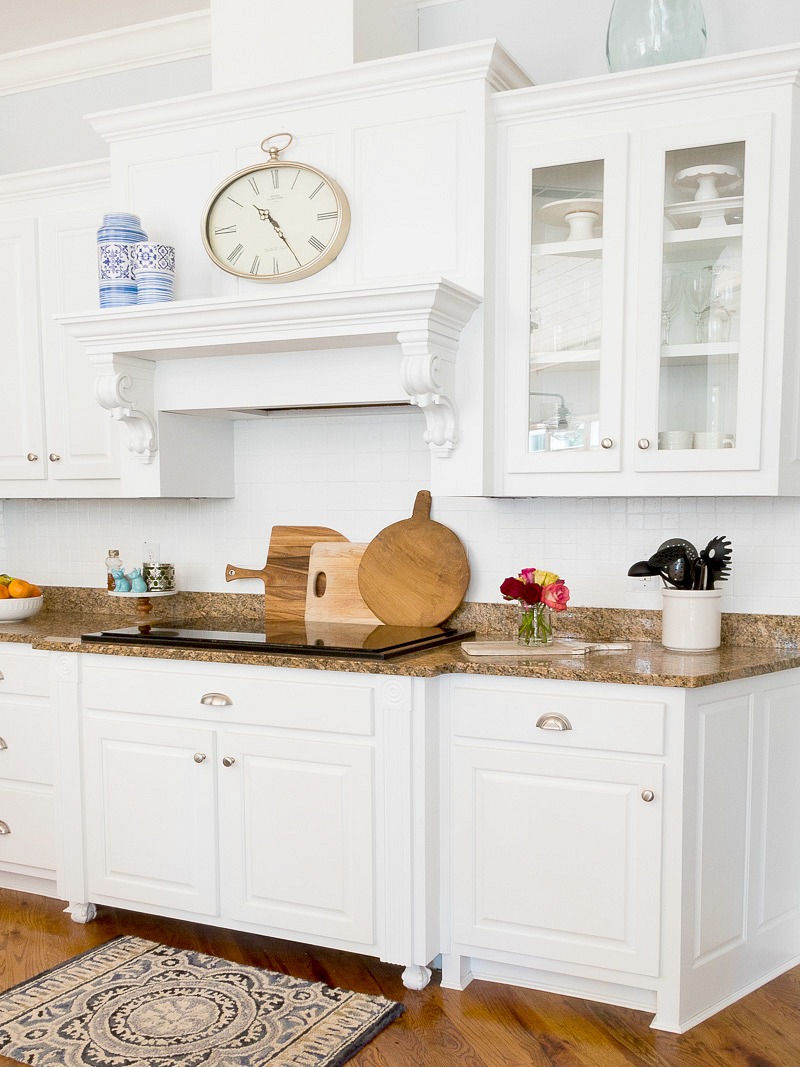 Clean your back splash area with some denatured alcohol or another cleaning agent to remove any grease or dirt from the surface. This is super important for your paint to adhere to the surface.
A soft brush or small roller will work best to get into all the crevices on your surface.
Use a good semi gloss or high gloss paint. I used Bright White from SW. I used a primer and two coats of paint.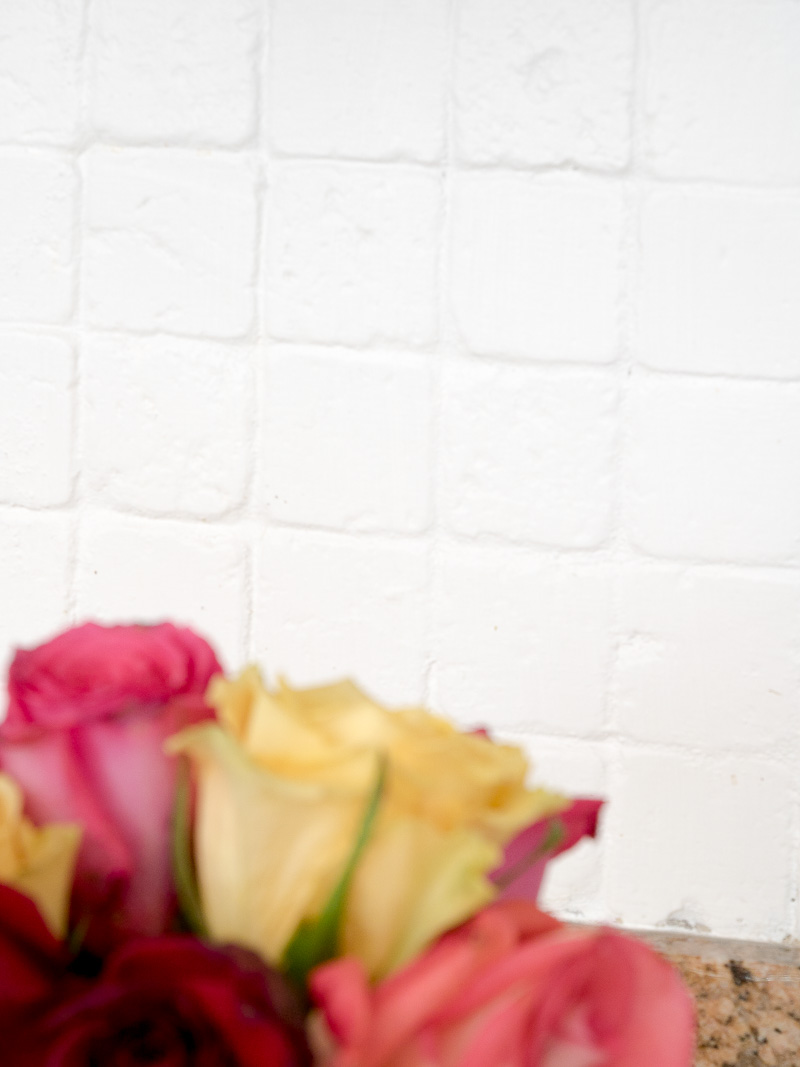 A gallon of paint saved me tons of money without having to replace the entire back splash area. And it gave me a look that has kept me and my kitchen happy over the last several years.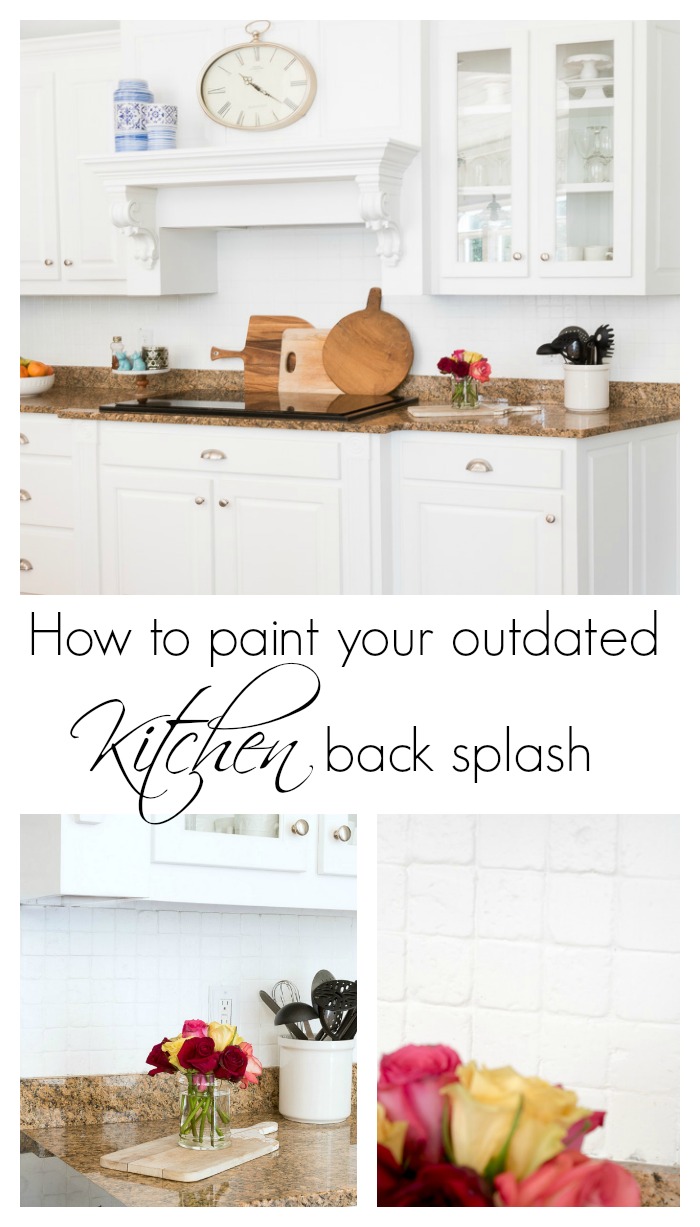 I hope my thrifty style idea on how to paint over your outdated back splash helps to inspire you. Ready for more thrifty style tips? Click the links below for more inspiring ideas. To see last months tip, click here.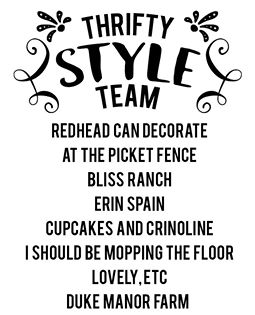 Loading InLinkz ...