5 Easy decor ideas to help celebrate the 4th of July
With the 4th of July right around the corner, I have gathered some of my favorite decor ideas to help celebrate and decorate your home. I believe any holiday or celebration can be styled and decorated without a lot of time and cost.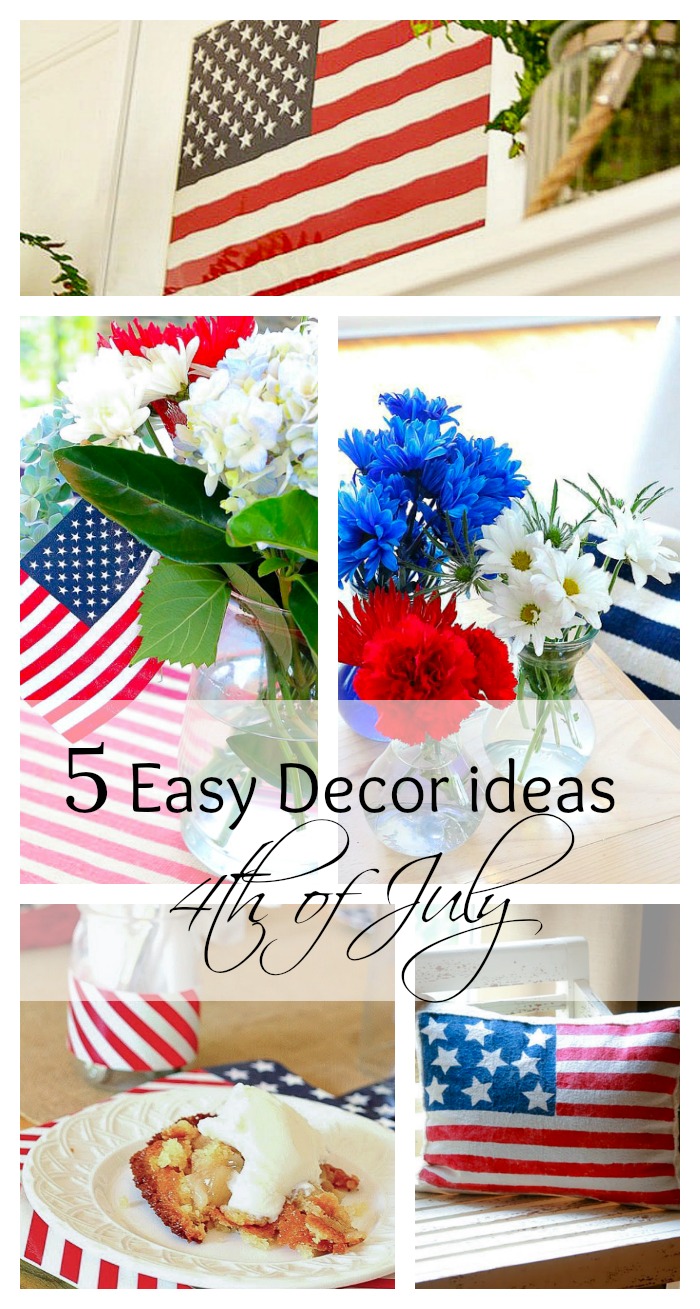 5 Easy ideas to help celebrate the 4th of July
Colored flower arrangements
This is such an easy way to create a color theme for the holiday. Assemble some pretty blooms in red, white and blue. Either clip them from your garden ( if you are so lucky to have all three colors) or pick some up at the store.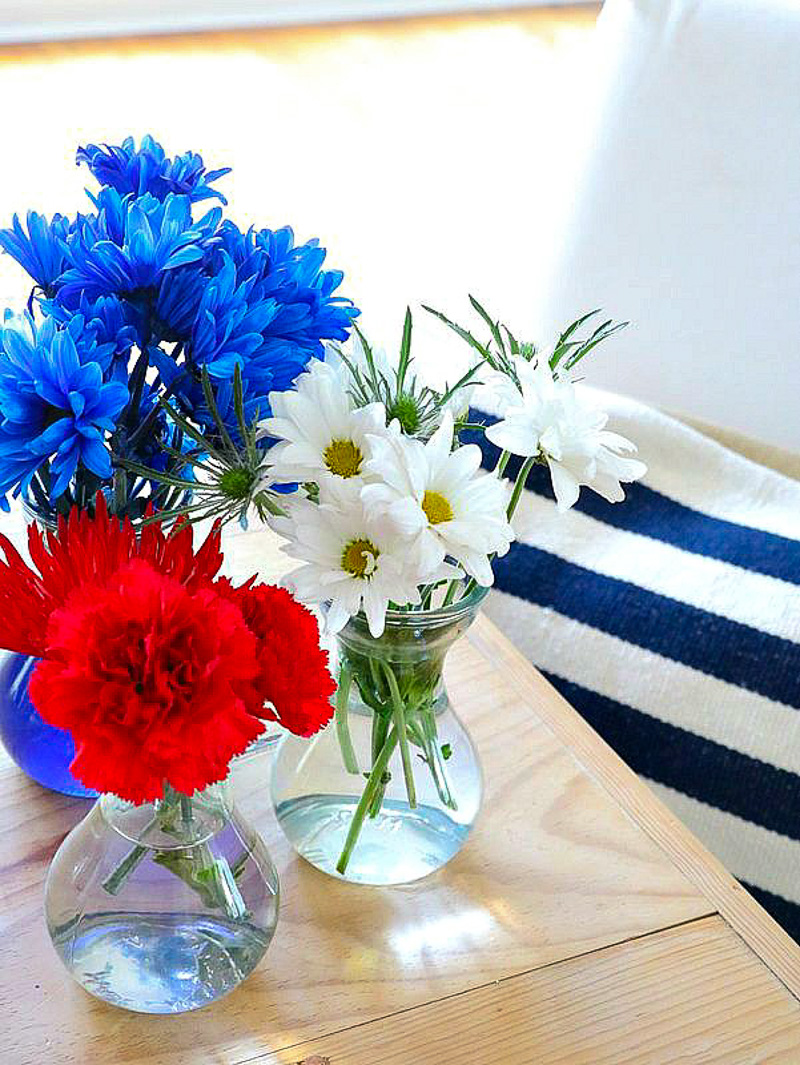 Use Duct tape on items on your table
This idea will turn ordinary white plastic plates and drink holders into the perfect holiday table. Duct tape. Use the duct tape to wrap mason jars and around the perimeter of plates for an extra pop of patriotic color at the table. Since duct tape is a bear to remove, only place it on items that can be tossed or you have the patience to remove.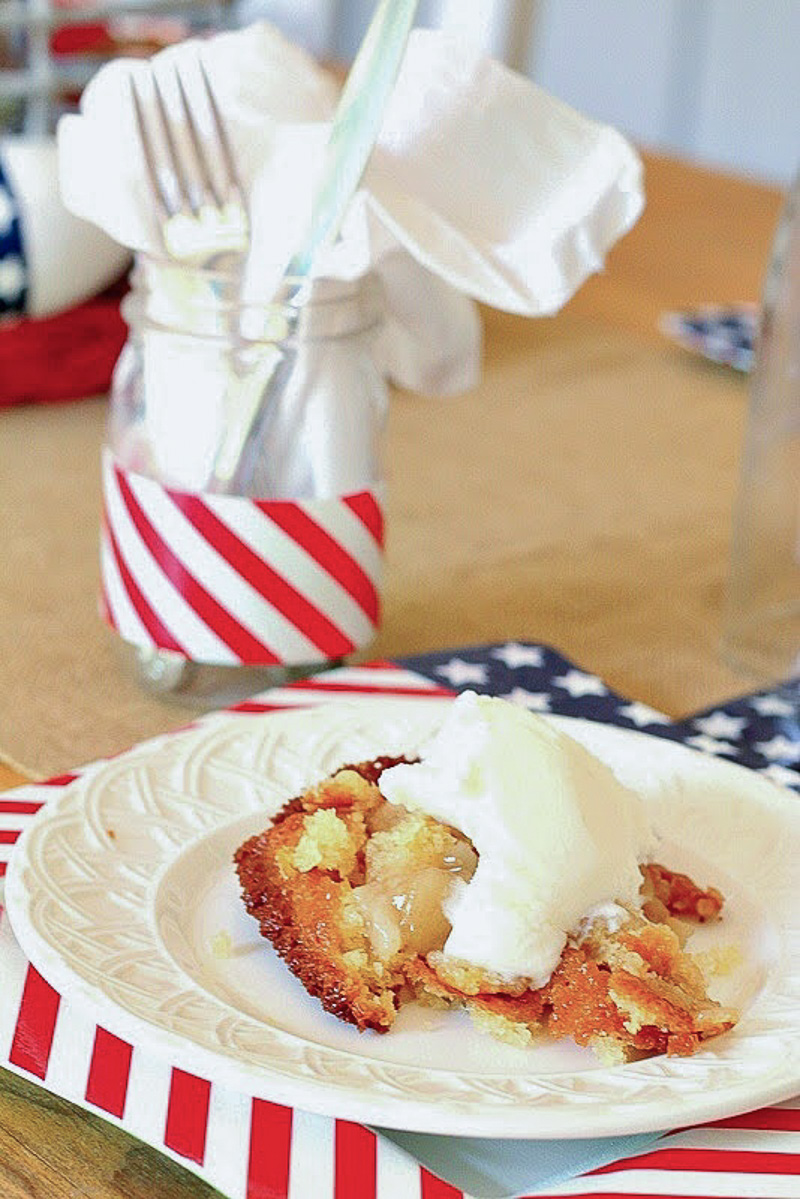 my apple cobbler here
Frame a flag for the mantel
I place flags in some frames and place them around the house and on the mantel. An instant holiday touch that can be done every year.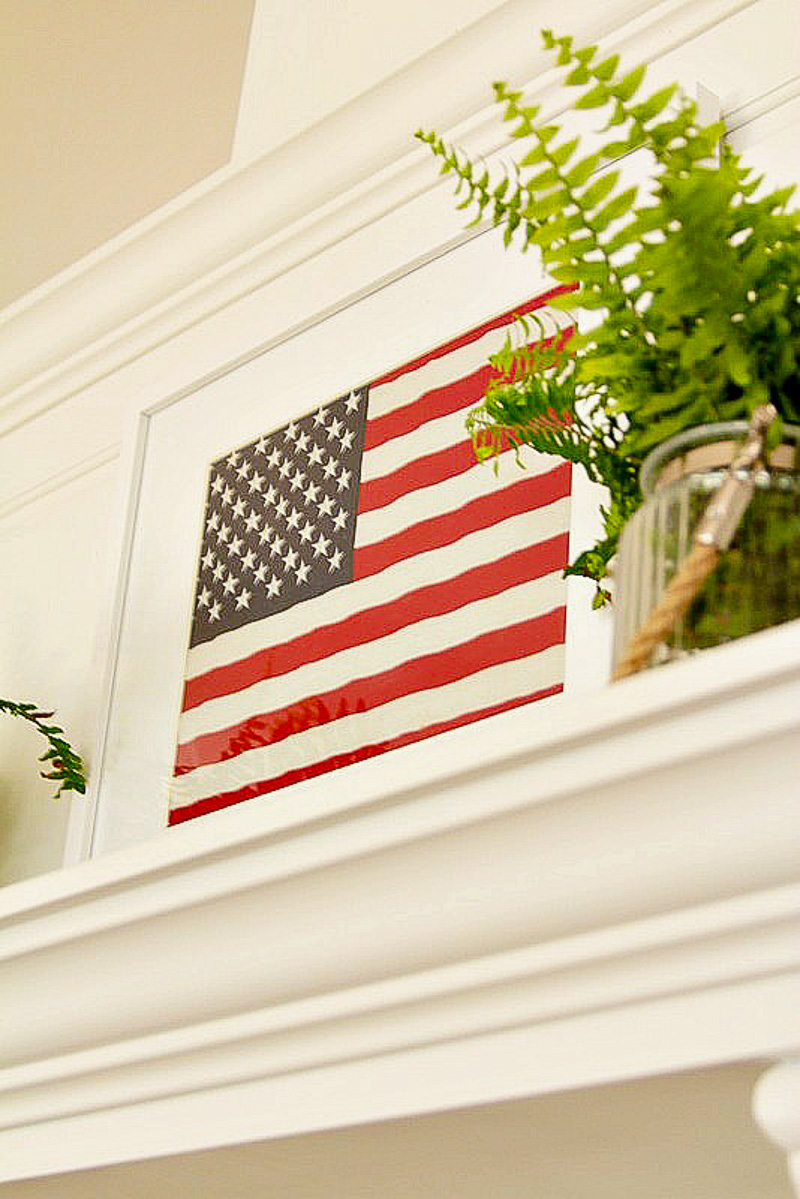 Patriotic pillows
I made this stars and stripe pillow ( you can find the tutorial here) but get out those red, white and blue pillows and swap them out for a touch of the 4th throughout your home.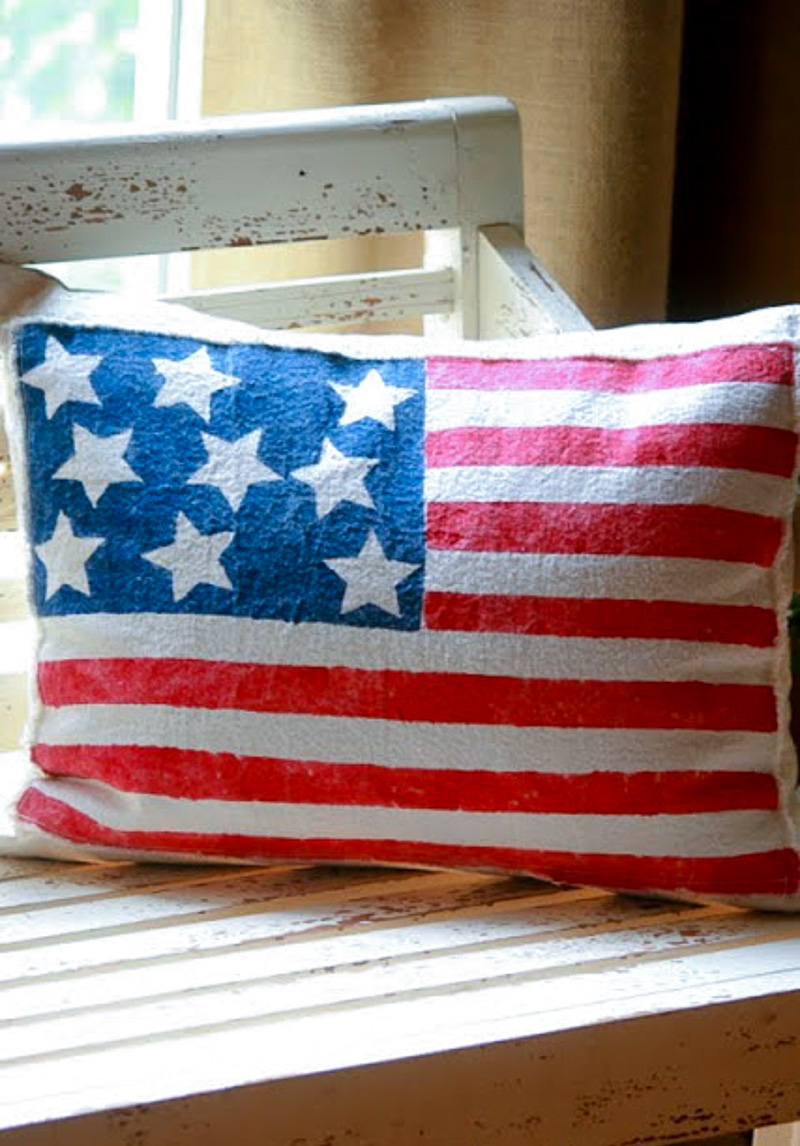 Place mini flags in arrangements
I like to buy a bundle of mini flags and place them everywhere. Stick them in flower arrangements, plants, bookshelves, food. You get the idea. The mini flags are small enough that they won't overwhelm but yet add a subtle patriotic flair to your decor. By the way, this runner is actually something I bought for Christmas time but definitely works for the 4th as well.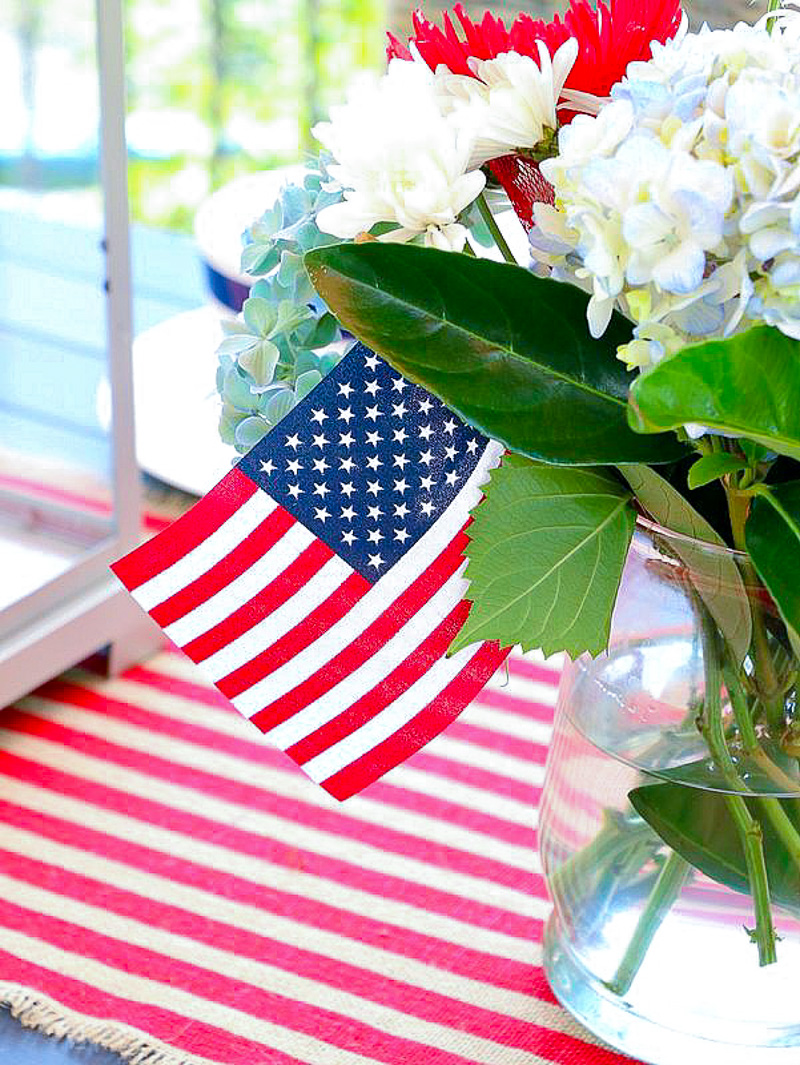 I hope my 5 Easy decor ideas to help celebrate the 4th of July will inspire you to add a little red, white and blue to your home decor.
Enjoy the day, have fun and please be safe. For fun fashion ideas on the 4th click here.

grateful
for our nations independence and chance to celebrate