The best pressure cleaning advice you will ever get. If you have ever pressured washed, watched someone else pressure wash or even thought about it….listen up. You will want to know this.
About this time of the year all the patios around Duke Manor Farm get a good cleaning. You can read some of my tips that I use here. Pressure cleaning around Duke Manor Farm is no longer a 'get dirty from head to toe' activity. It's also a 'don't get hurt while the water pressure is blowing on you' kinda thing. Especially your toes…. cause you are barefoot. That all changed when hubby came home with this attachment for our pressure washer. It's called an EZ Surface Cleaner.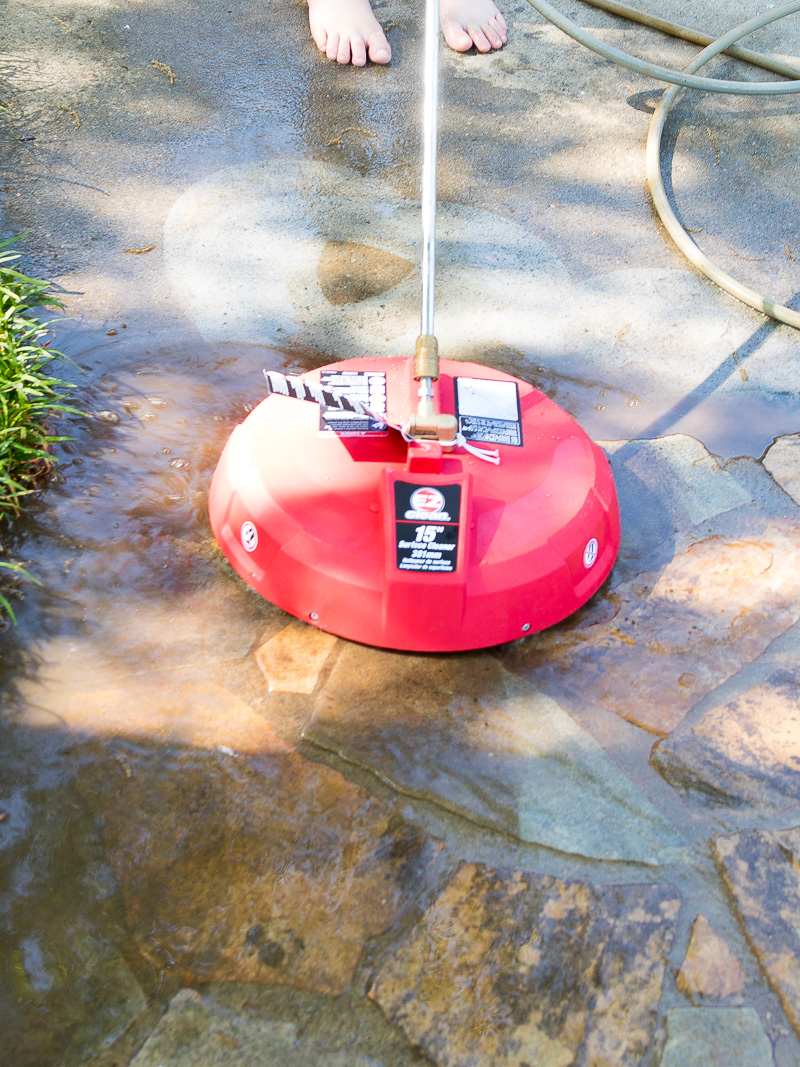 How it works
If you have a quick connect pressure washer wand, the attachment will work with what you have by just snapping on to your pressure washer. This attachment is designed to eliminate over spray and streaks, which commonly happens when you use just your wand. Or at least for me anyways. And talk about staying clean while you do the job!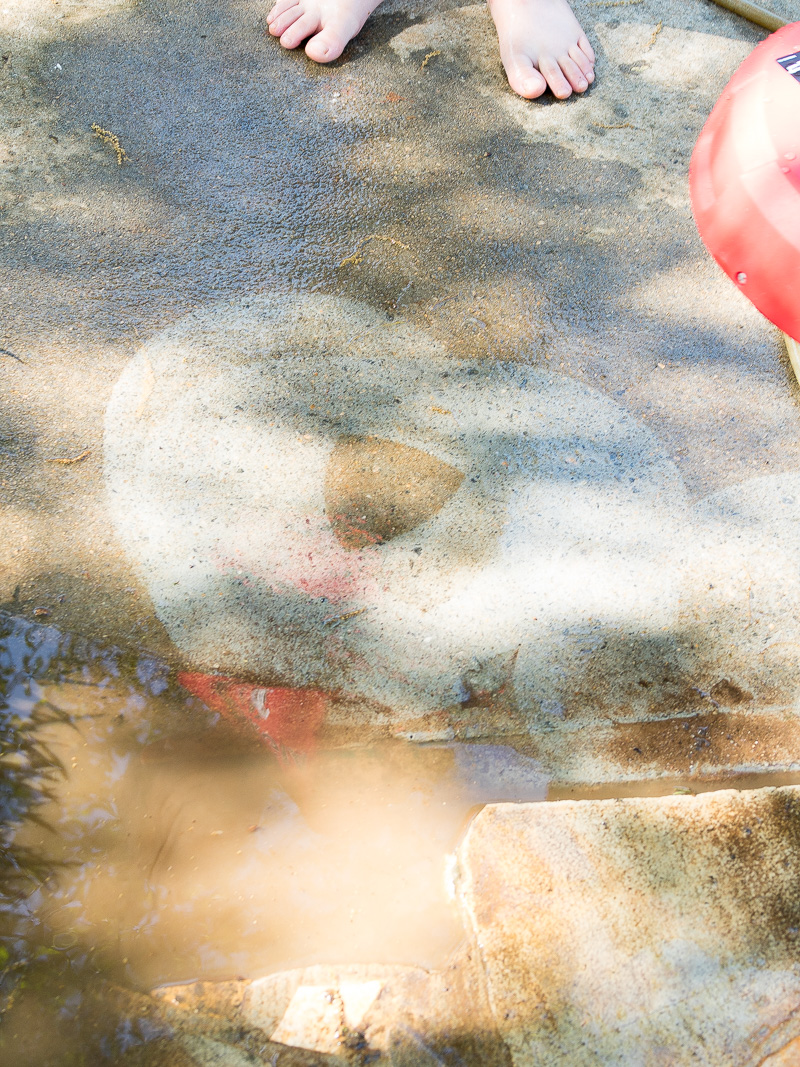 And it works just as well with the attachment on. Here's a before and after pic of my front walk way. You can see the difference in how clean it get's the surface. The attachment cost us about $80 dollars and depending on how often you pressure wash, is definitely worth it.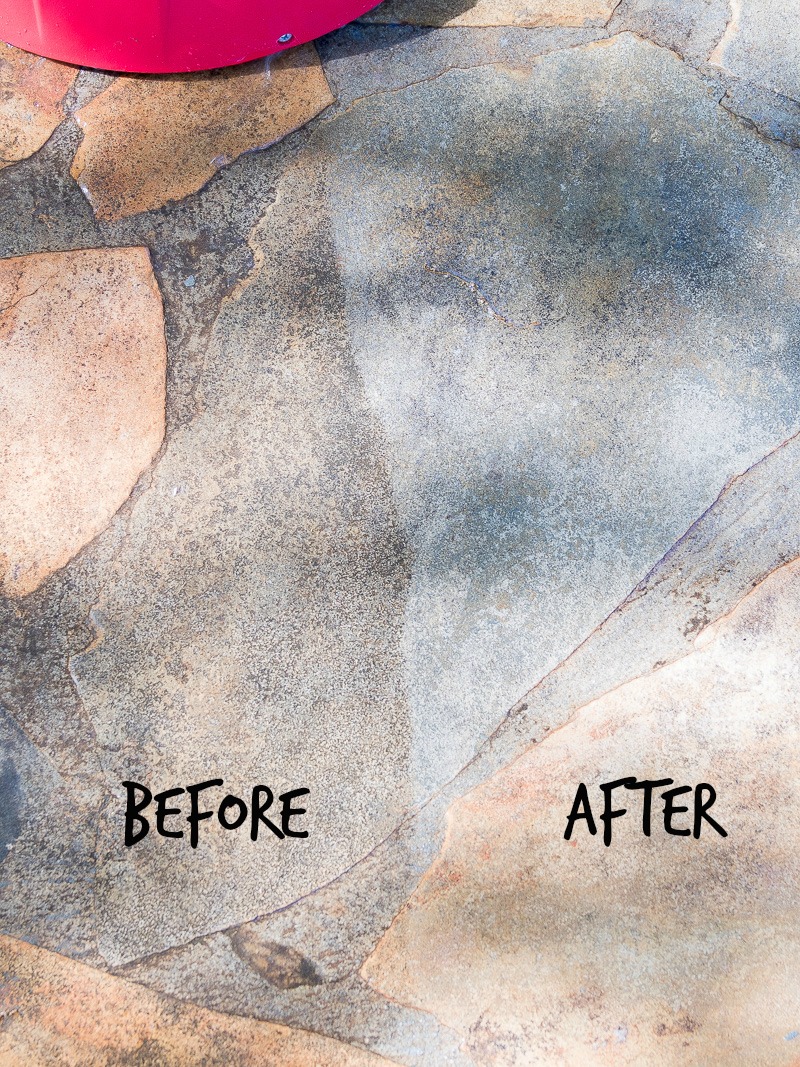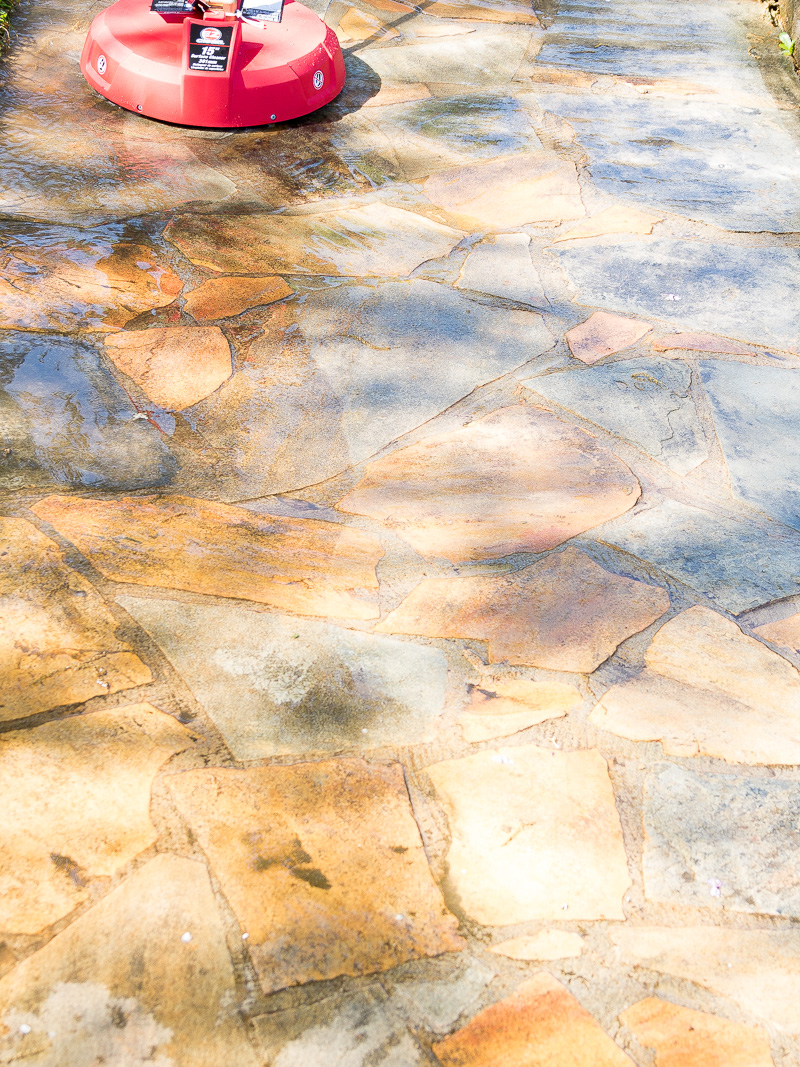 And as much as I love this attachment, there is one thing that it doesn't do. Because of it's circular shape, it doesn't do edges that bump up against something. In the case of my walkway, would mean my grass. Which means you just pop it off and do it with the wand….and get dirty anyways.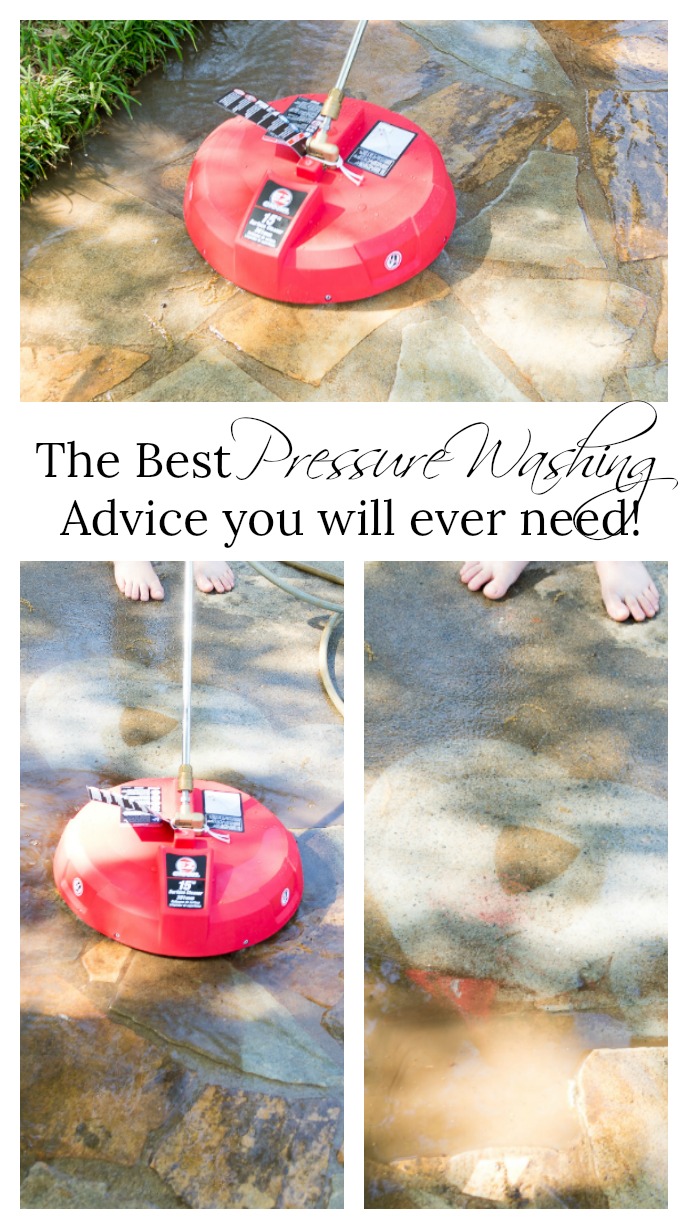 I hope the best pressure cleaning advice you will ever get, is the only advice you will ever need! For more outdoor projects and ideas click here.

Shop pressure washers, attachments and accessories:
affiliate links included