The construction phase of building a screen porch. Well things are underway for me to get the new screen porch completed by the end of the month. I accepted a Color Lovers Challenge from my pal Kelly to make over a space using color. Easy peasy except I needed to build the space first. Since we have wanted to build a screened in area for quite some time ( like 15 years) this was the perfect opportunity to get our mojo in gear. You can see more of my plan here.
Here's a little mock up of the plan .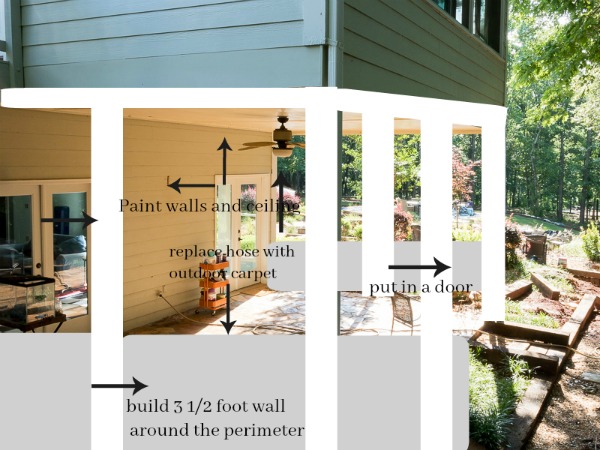 So here's where we started two weeks ago.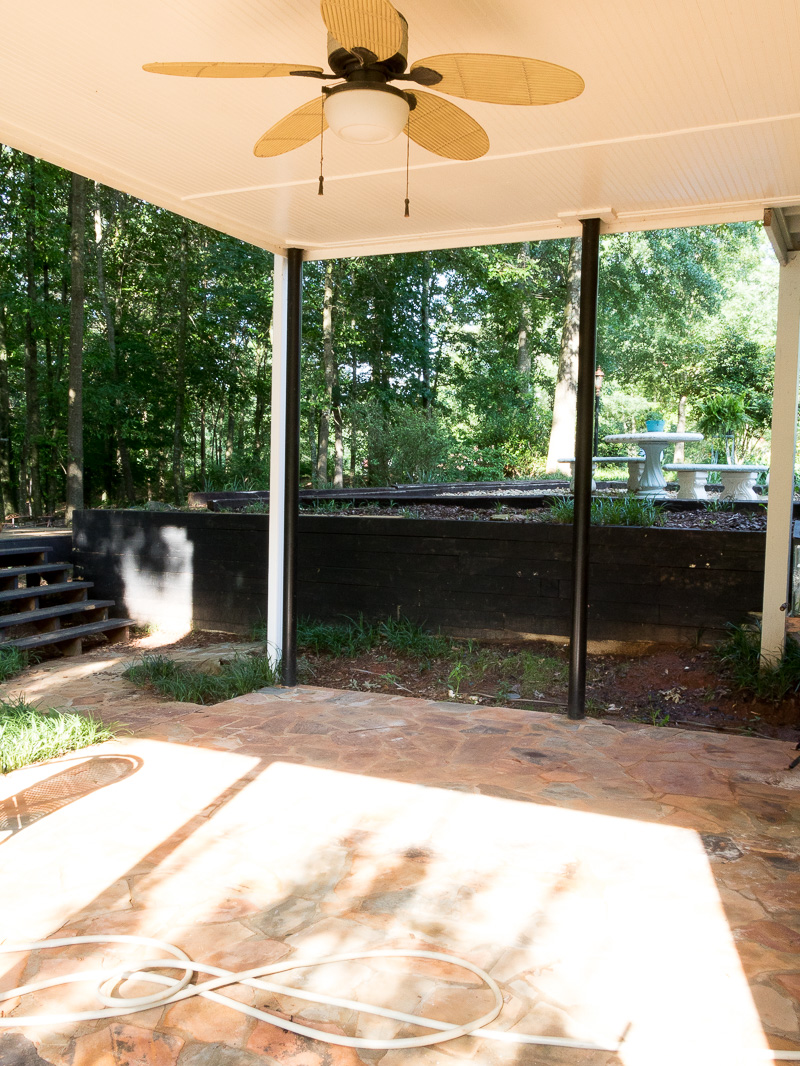 The construction phase of building a Screen Porch
The room has been framed up using treated lumber. I made a change to the original design and will be creating another wall in the corner. See 3rd and 4th picture. I did this for two reasons. First, it blocks out the higher retainer wall and stairs posts. Which isn't very pretty to look at anyways. Second reason, it gives me more wall space to put a small TV in the corner.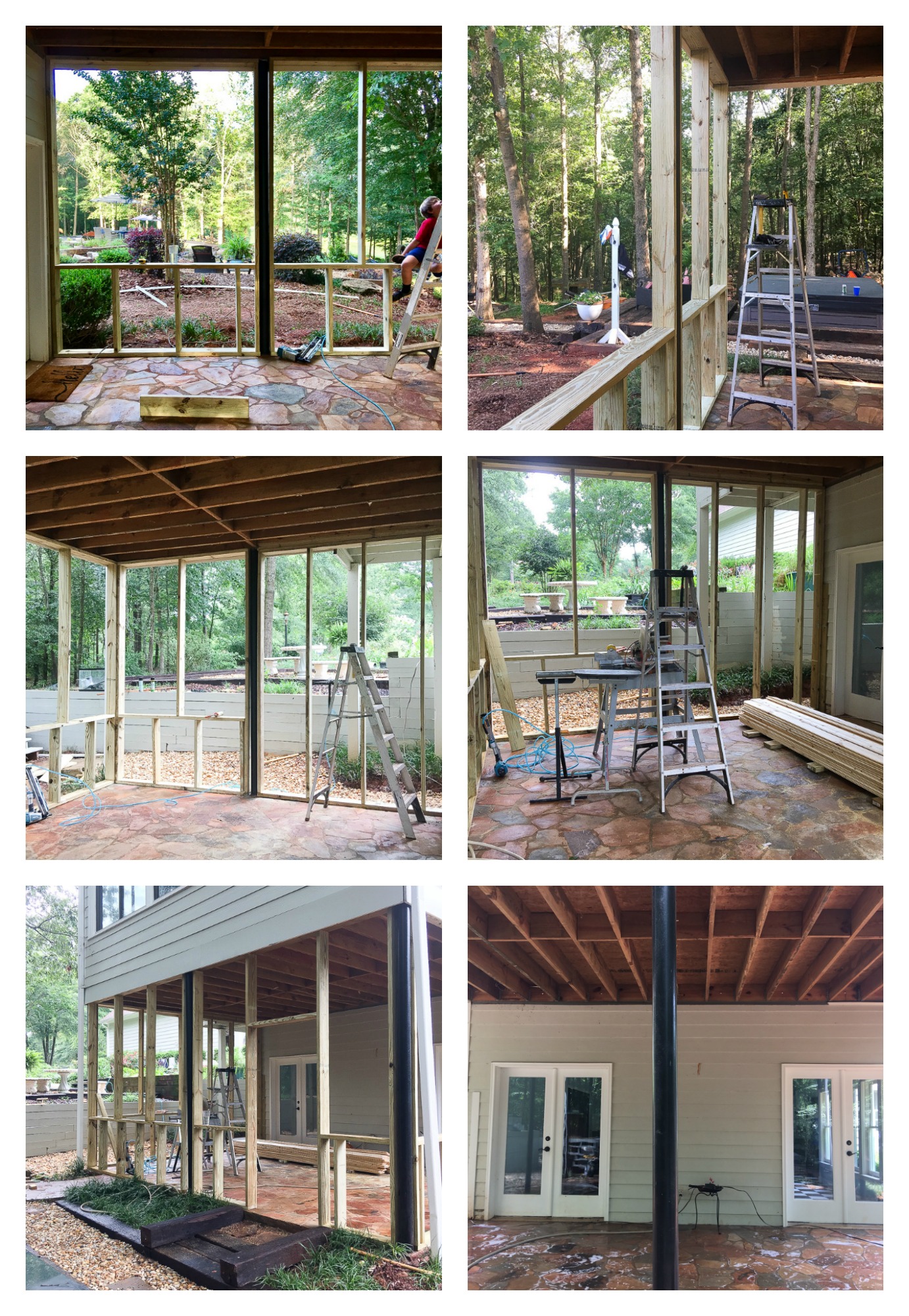 Details
Since we never insulated the original ceiling we will be doing that before putting the new ceiling up. I will be planking the ceiling and one wall. For the bottom portion of the walls, I will use the same siding as the house. The ceiling will be painted blue (the same as the front porch) and all the walls will be painted white. You can see the blue here.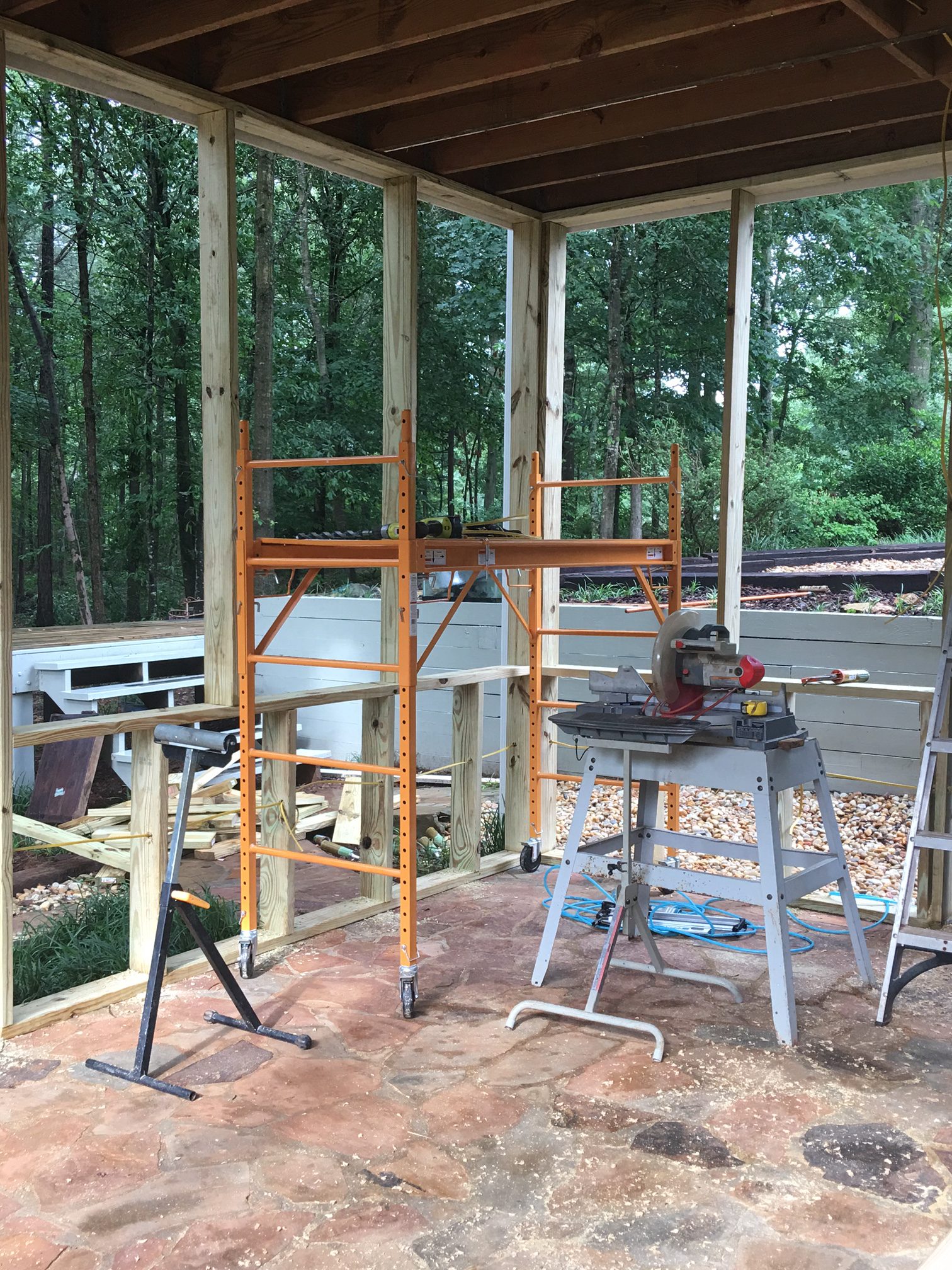 We finished the wiring last night and got the scaffolding up which will make painting the ceiling so much easier. After the walls are up and I start to paint, my husband will make the screens for the room. I will show you how you can make your own screens in a later post.
And once the tools are put away and the room is finally finished we can start enjoying views like this. Can't wait.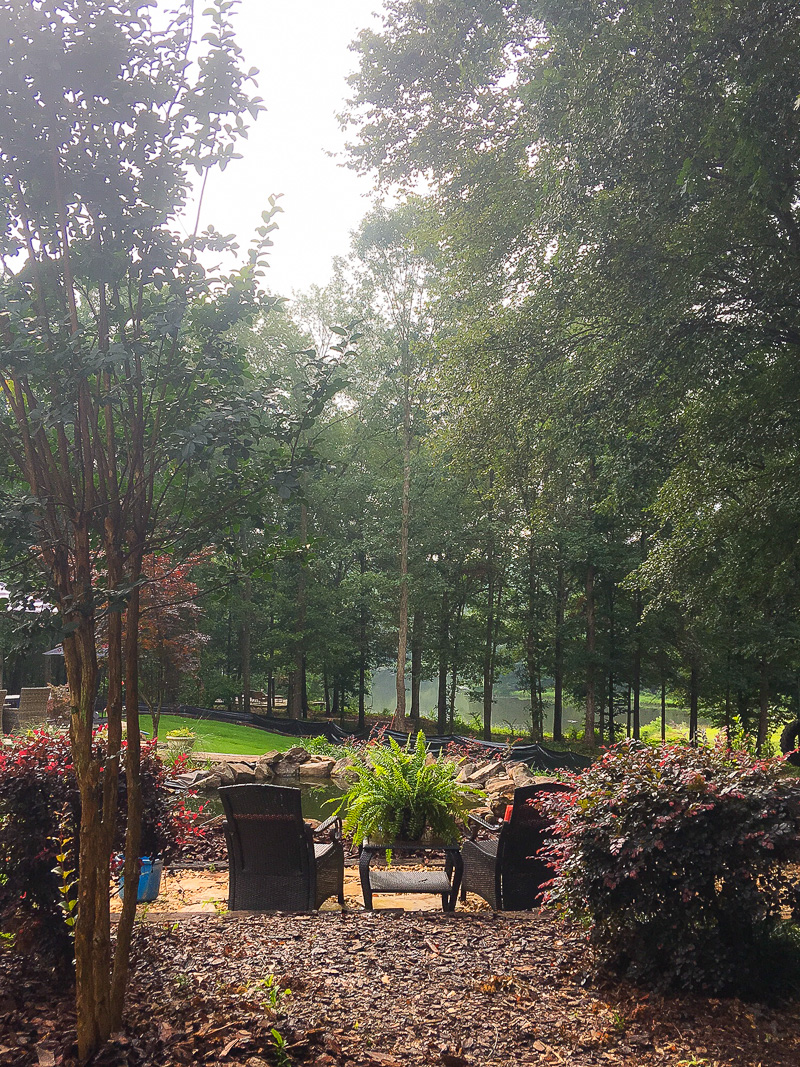 What summer projects are you working on right now? To see more of my projects click here. And to see my latest home tour, click here.

grateful
for my husband