Although the official start of summer isn't until next week….you wouldn't know that around Duke Manor. My kids have been out of school for a month and we are totally settled in to our summer gig. Since things are moving a bit slower around here, I thought I would share random moments in this weeks Farm Friday…. It's Summer Time.
Farm Friday….It's Summer Time
I took this picture after a thunderstorm late yesterday. When it was done raining, I opened the door to this. What an amazing sight.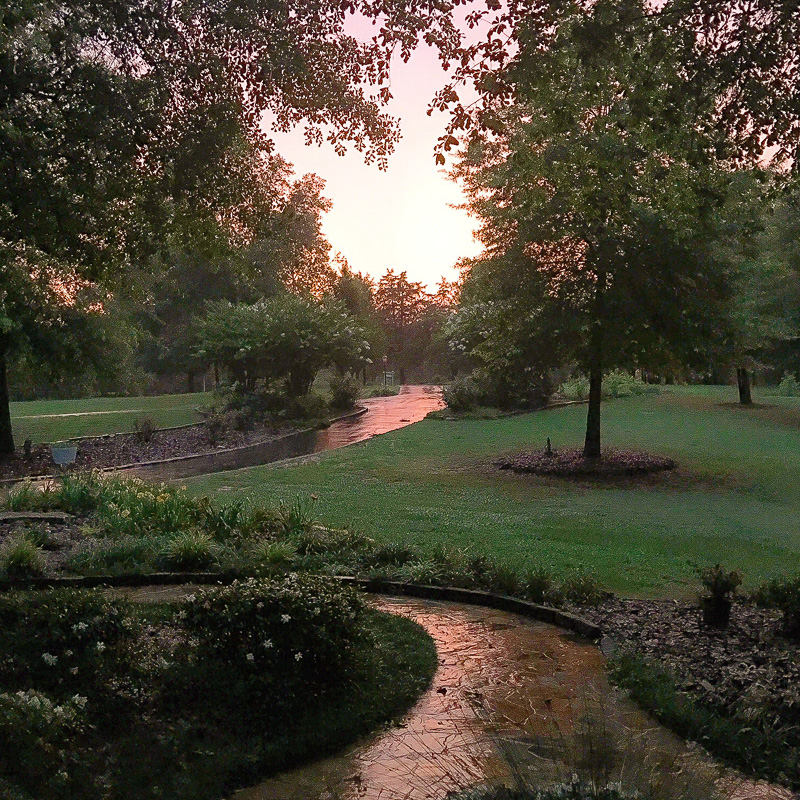 We got some new 'friends' around Duke Manor Farm. When my hubby came home with them I said "oh great, another animal at the farm". These floats are enormous…but so fun. They take up most of the pool and the pool is 18×36!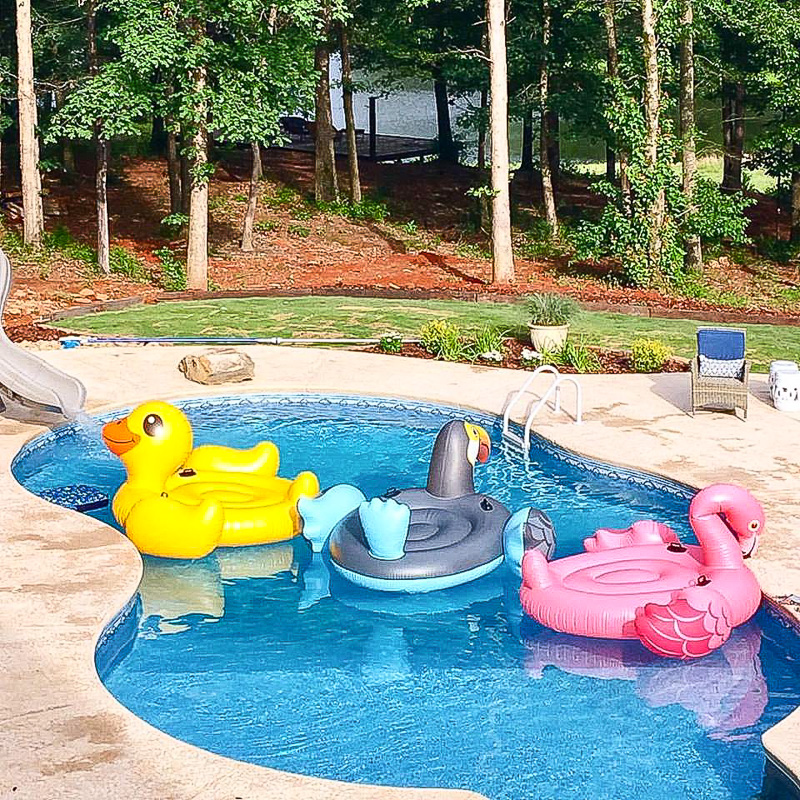 Summer Time Chores
Although we are not on a tight schedule and have flexibility in our routine over the summer my kids do still have some daily chores that need to get done. Every morning I will have a list of 3 things that they need to get done before they get electronic time. Most of the time it's stuff like this.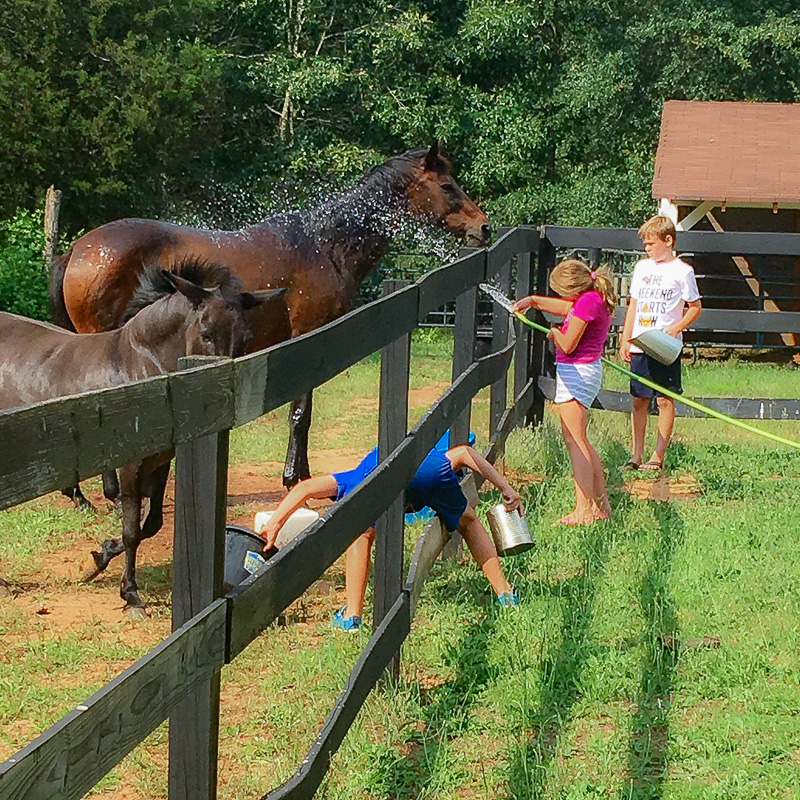 Which is perfect for the animals when it's hot out.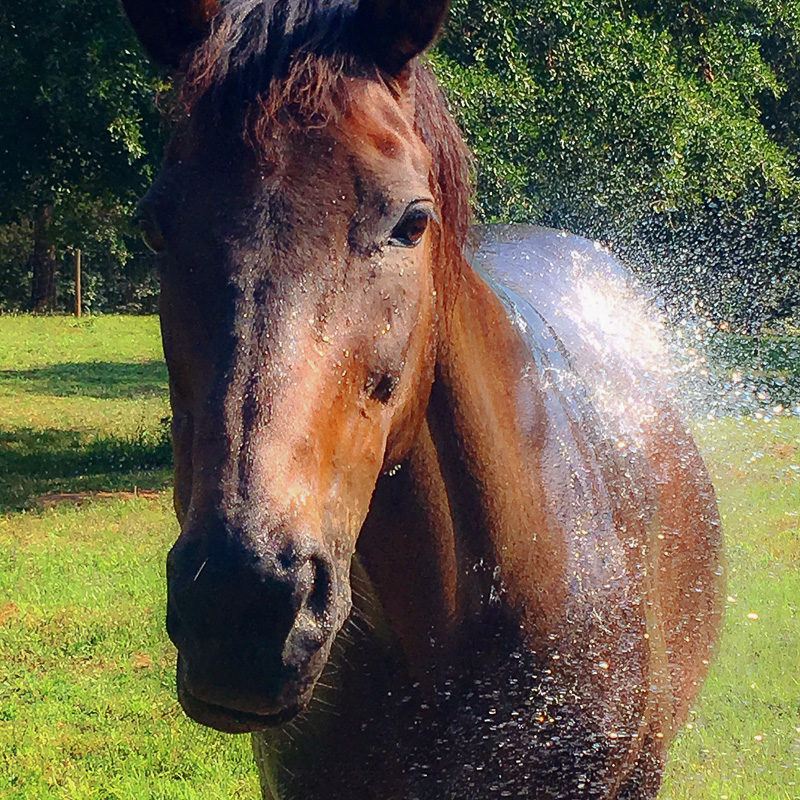 Projects
The only projects we have worked on this summer are in the backyard. Which I'm not gonna lie or complain, has been a lot of hard work. We are just about finished with the pool, pond and hot tub area. This weekend we will begin the screened in porch. I'm revealing the space in two weeks, so we have to kinda start it….like now. You can read more about the space and my color challenge here.
I included some shots of the pool and pond in my Summer Home Tour. The poolside furniture arrived a couple of weeks ago and LOVE IT! I don't want to crowd the area too much but may end up getting one more chaise down the road.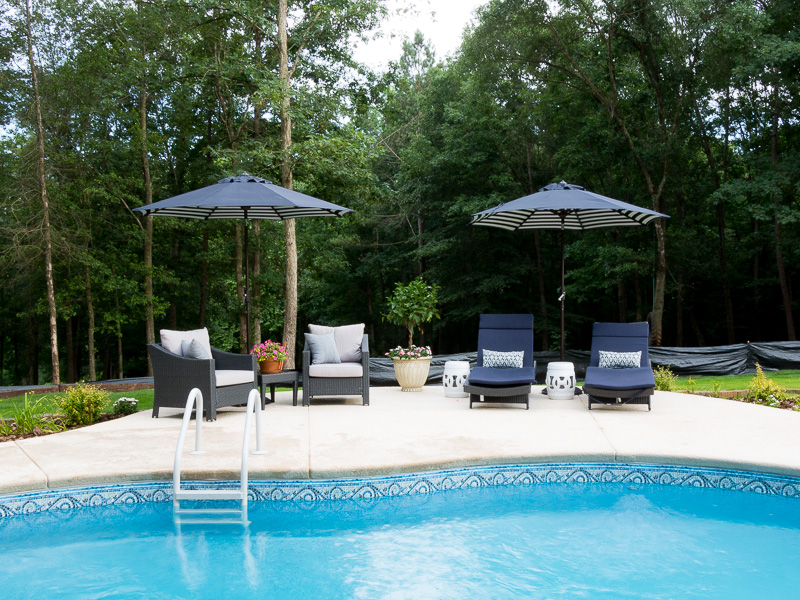 Shop my poolside furniture and floats: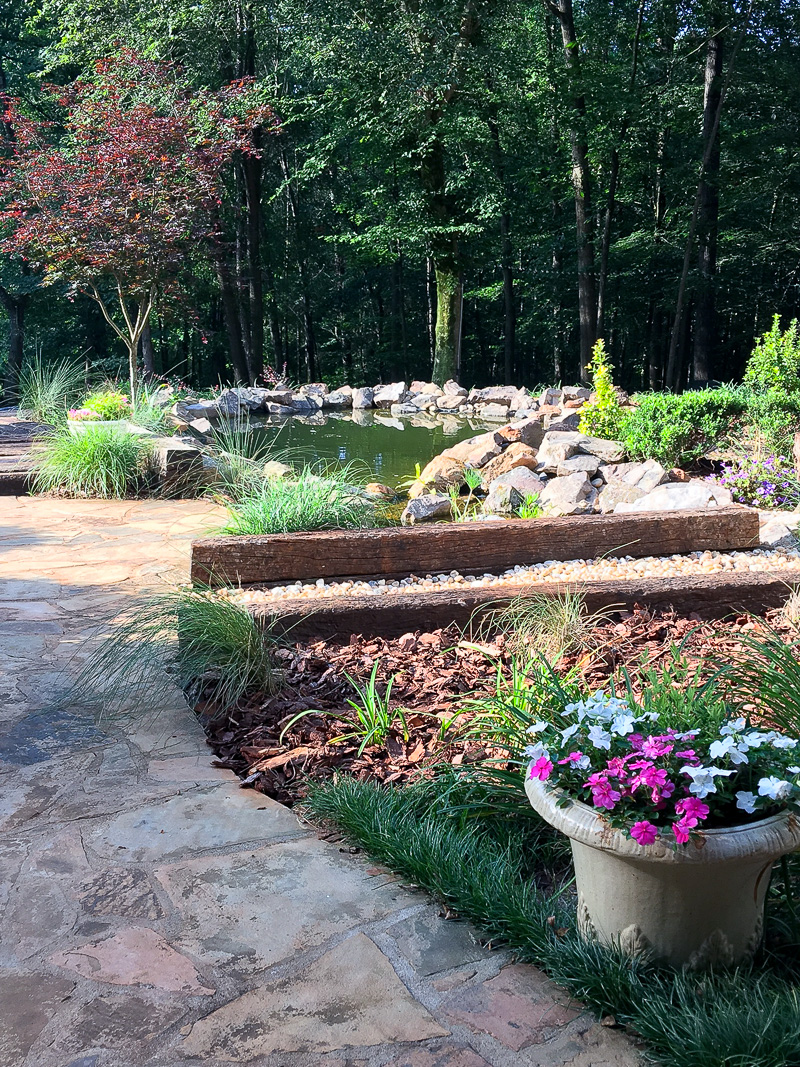 I'm going to eventually share the before and after of the pond but here's a before to give you perspective on how much this backyard has changed over the last several months.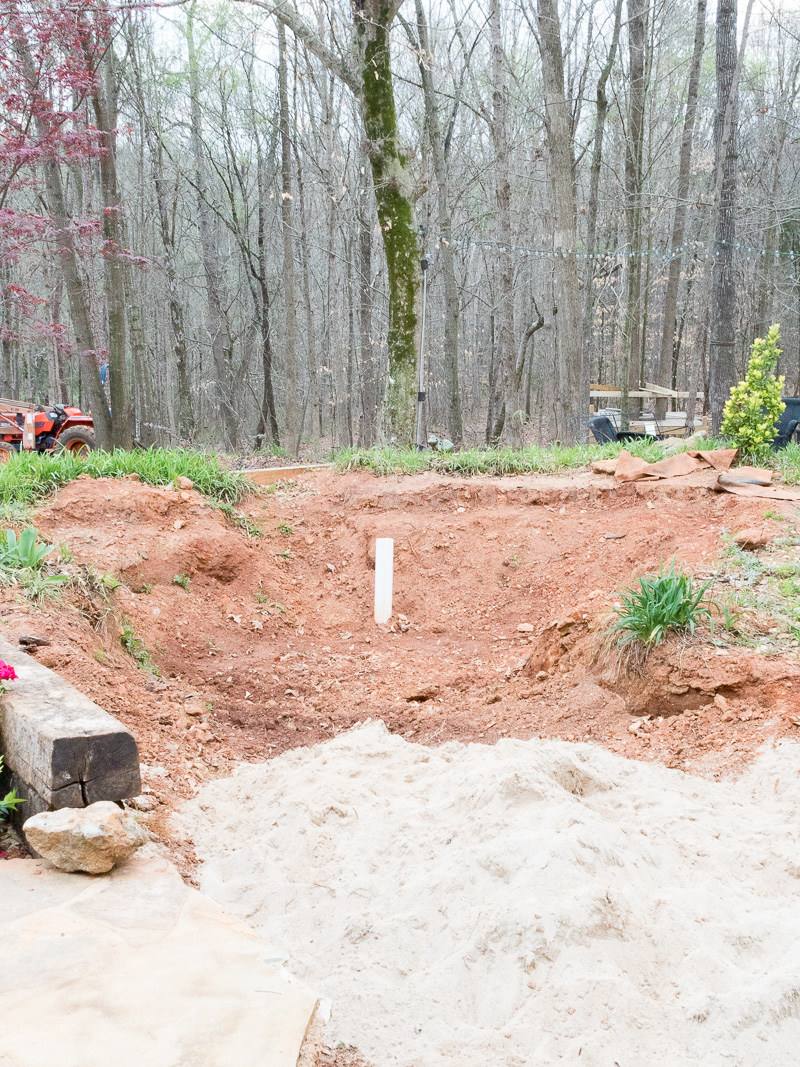 Downtime
So when we are not in the pool, cooling down the horses, or the kids aren't fussing with each other, you most likely will find us doing this. And enjoying every bit of summer that we can. We got the chance to see 2 flicks recently. Captain Underpants and Diary of a Wimpy Kid. Both were cute and great kid entertainment.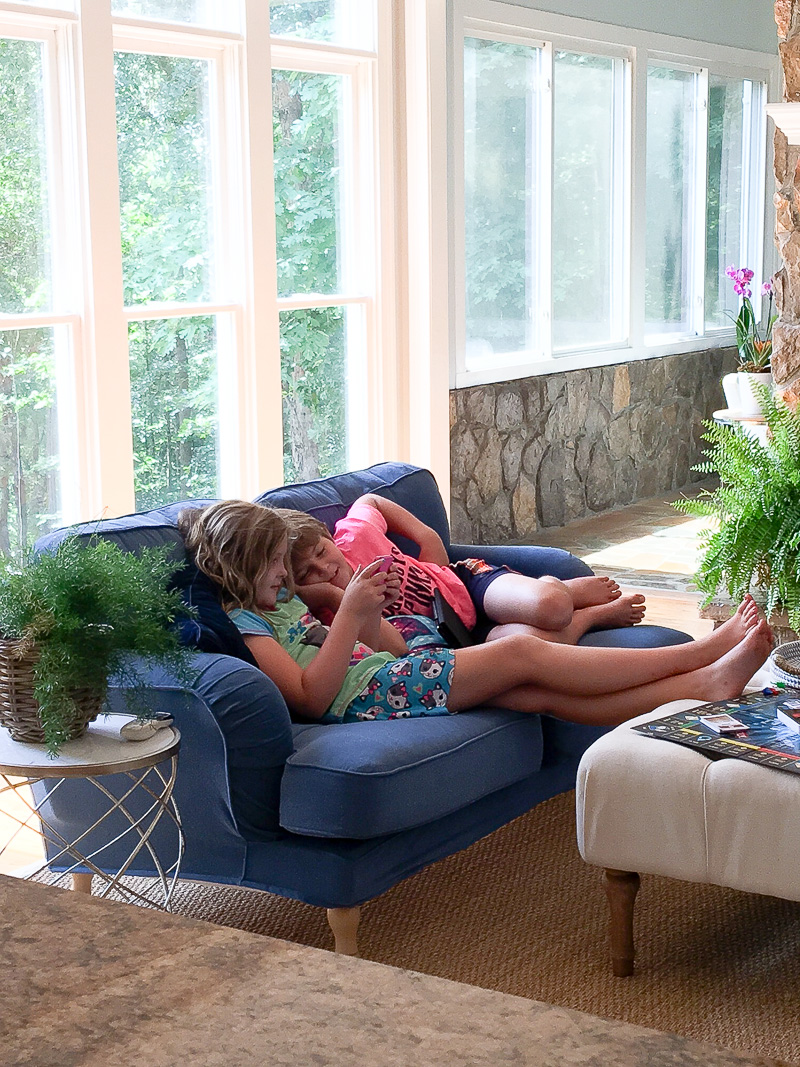 How's your summer going so far?
Thanks for joining me for another Farm Friday….It's Summer Time. And don't forget to follow Duke Manor Farm on Instagram and Facebook where I share tips, projects and behind the scenes of my real life funny farm.

grateful
for summer memories
Post includes affiliate links