How to get multiple plants out of one houseplant
If you already know this trick, act surprised….please. So the thrifty bulb went off the other day when I bought an Asparagus fern to hang on the patio. As I was preparing to move the plant into another container (ding, ding,ding) I thought why not divide it and create multiple plants out of the one houseplant. Who knew….besides me.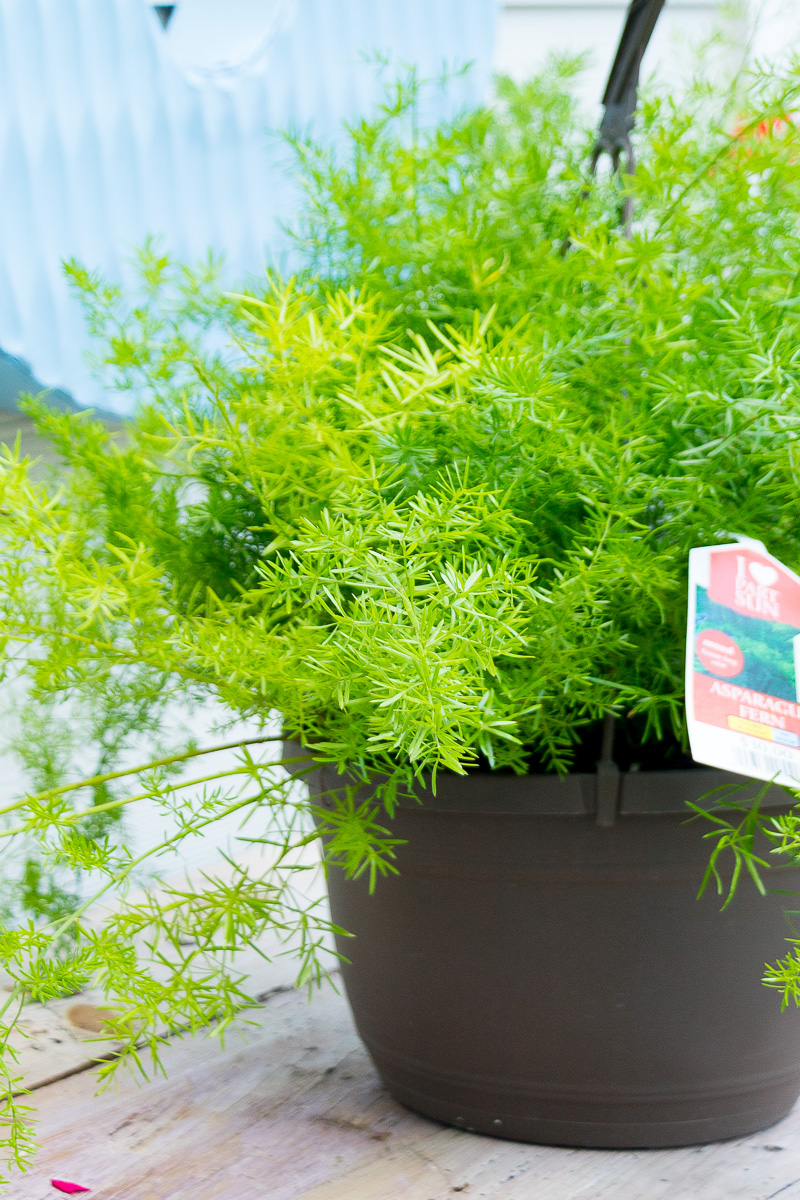 So I began dividing the plant into one plant. Then two plants, then three.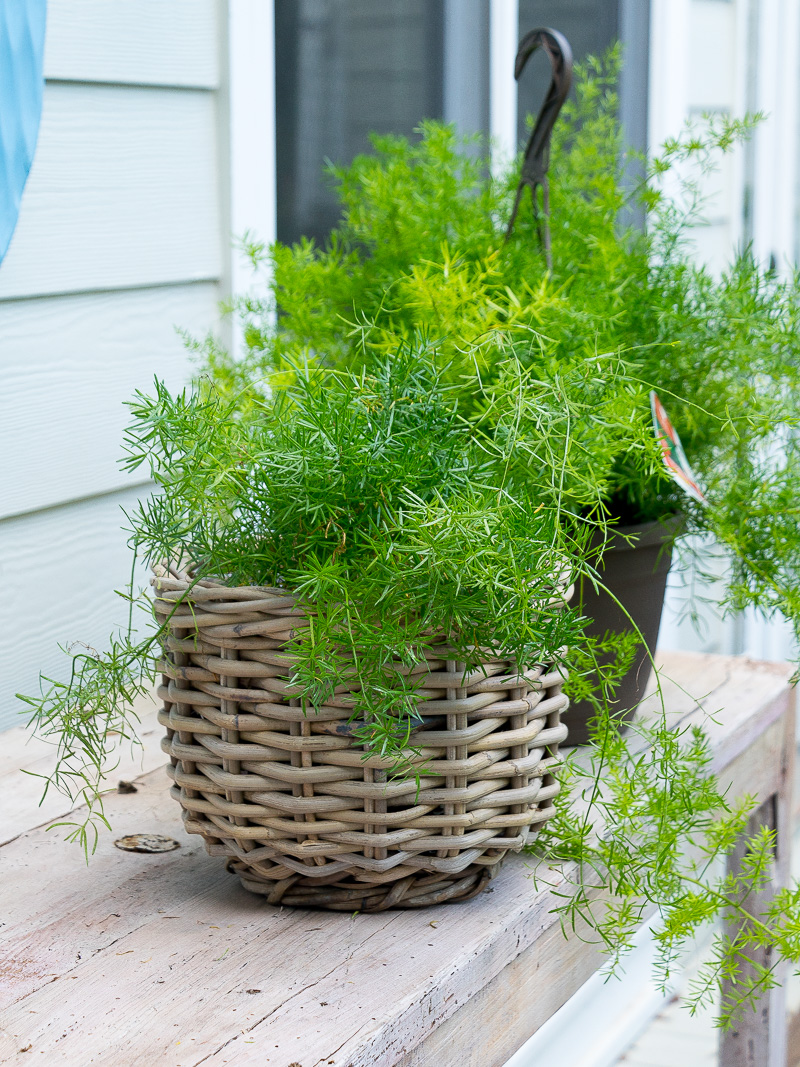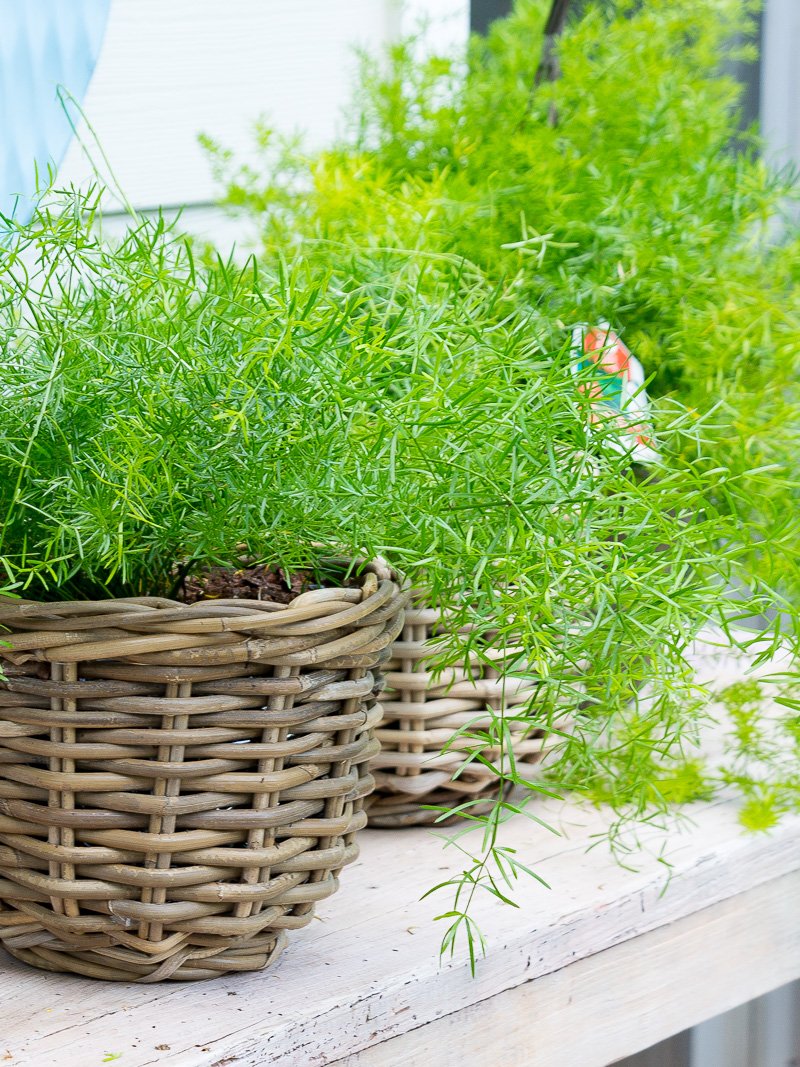 My $10.00 Asparagus fern was now divided into three beautiful plants. If you do the math that's $3.33 a plant. Not bad for ferns that will do well with partial shade outside during the season and with indirect sun inside, all year long. I know you are probably saying that you have been doing this trick for quite some time for your houseplants ( good for you ) but honestly I never thought to divide a houseplant like I would outdoor plants.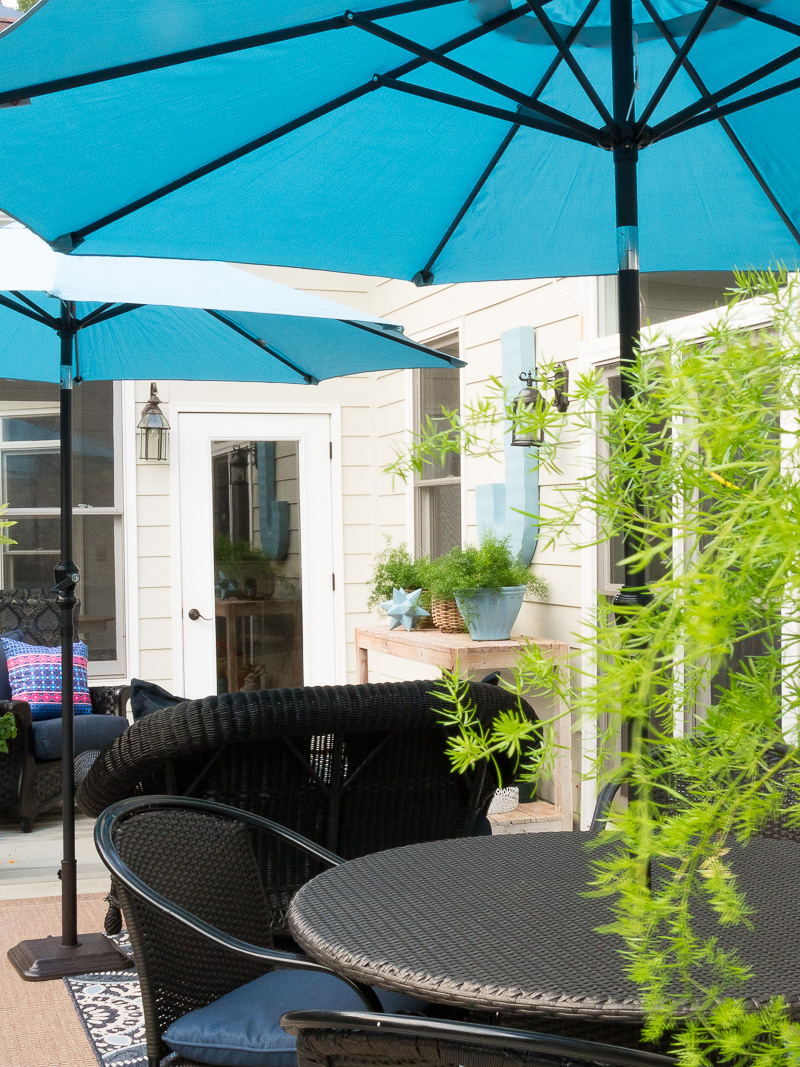 Click here to see how I brought life to these 14 year old outdoor dining chairs.
I'm so glad we all know now how to get multiple plants out of one houseplant. Aren't you?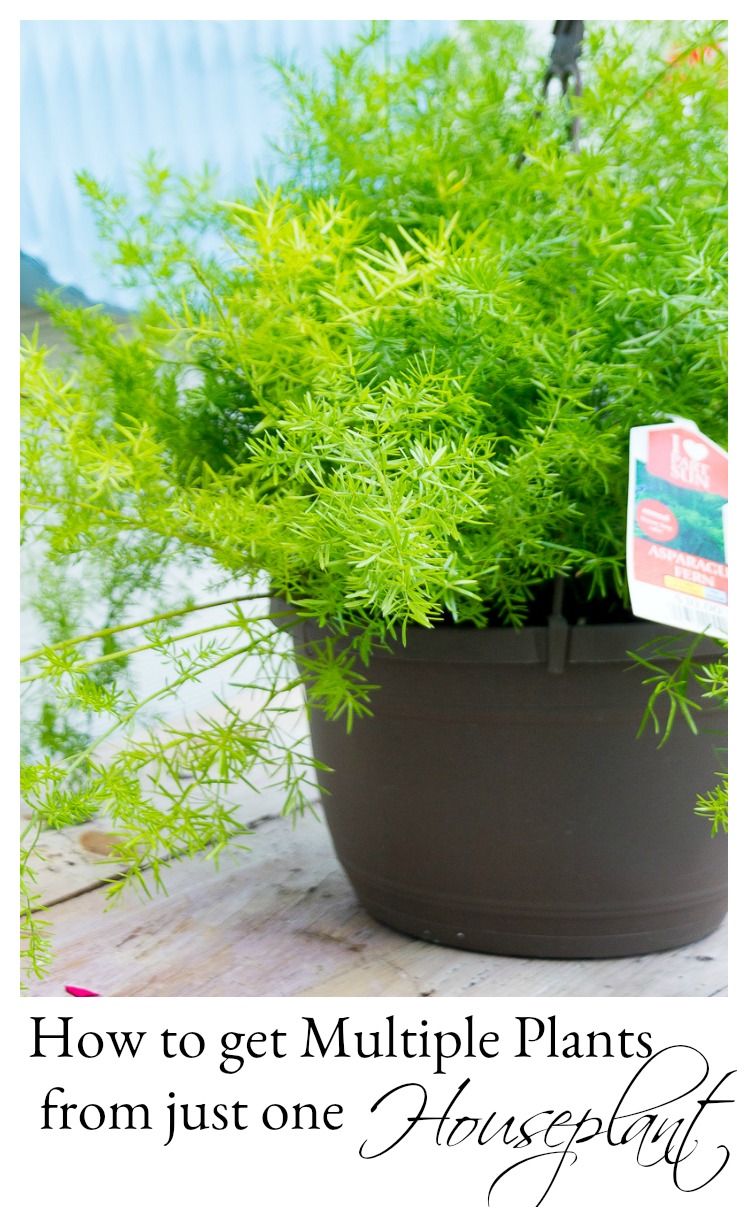 Ready for more thrifty ideas? Click on the images below to see what thrifty tricks my pals have this month.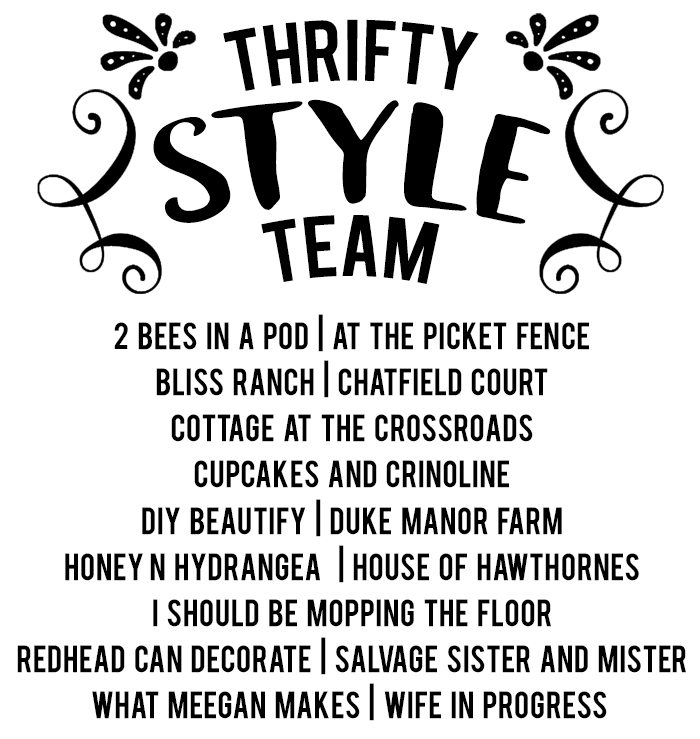 Loading InLinkz ...