6 Essentials for your porch that will last season after season
In a couple of weeks we will be spending more time outdoors then we do indoors around Duke Manor Farm. Something that I am looking forward to. Cool days, cooler nights and bug free. Morning, noon and night.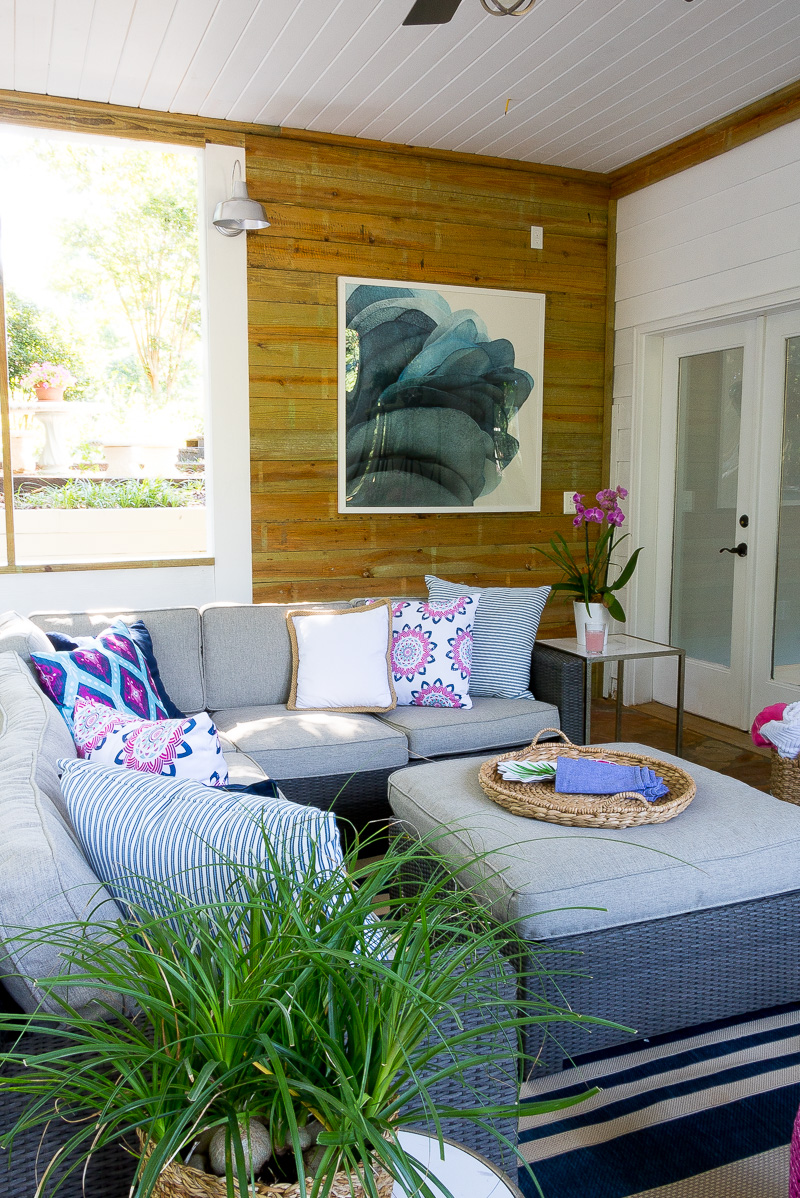 Since we are almost year round porch people, it's important to make sure that the porch has materials on it that will last. Other then a refresh of pillows, most of my outdoor furniture and decor will go on year round. Here's 6 Essentials for your porch that will last season after season.
Invest in good quality furniture that is weather resistant
Even though this porch is covered, the furniture can still get beat up if it's not weather resistant. The sectional on our screen porch is an outdoor wicker that will work well in any kind of weather. And since it's covered it should last several years. Any wood pieces that I have on the porches, get several coats of outdoor paint to resist mildew or decay. Make sure it's outdoor paint. Indoor paints tend to collect mildew over time.
Don't forget the walls
Just because it's outside on a porch doesn't mean you can't make it feel like your indoor spaces with some art on the walls. Although the art hanging is not totally weather resistant, if I keep this piece out here it should do okay ( I'm thinking about relocating it to my family room) Find for art that you love that is indoor/outdoor. Worse case, make sure your art piece is mounted in glass or an acrylic cover so that it is protected and easy to clean.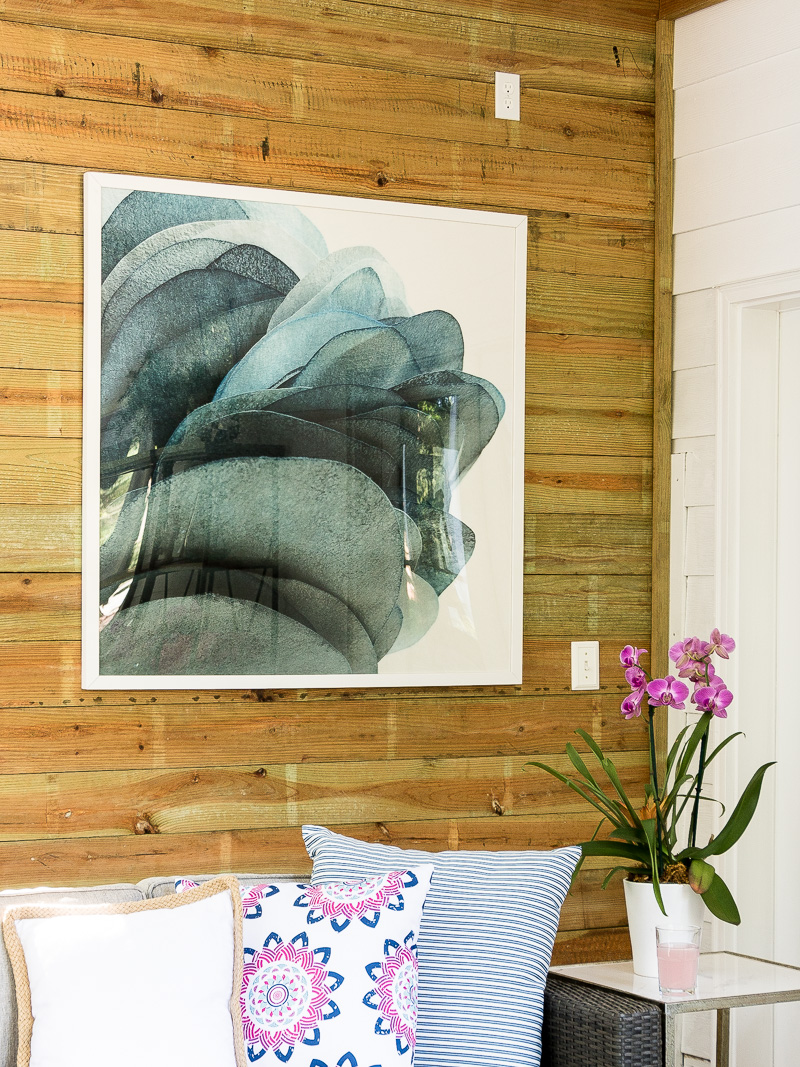 A good ceiling fan is essential for any porch
Every porch needs some good air circulation. Look for fans that are indoor/outdoor and can handle getting wet or damp. I love this fan. Not only does it provide a wonderful breeze in the space, it also looks great on the porch and provides additional lighting when needed.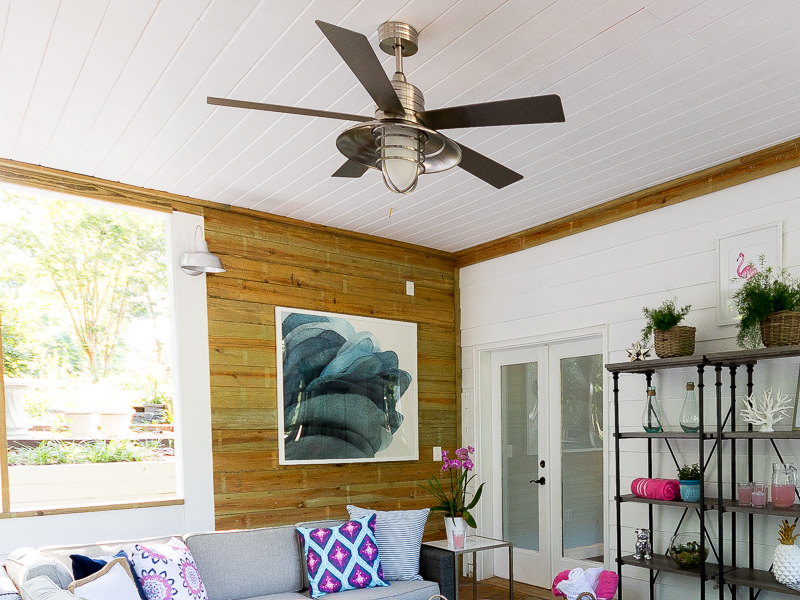 Shop my screen porch
Keep it green
A couple of plants help to provide contrasting color to your space. Depending on your porch some indoor plants will thrive season after season. Not sure if an indoor plant will make it, stick with outdoor plants. Make sure your porch has the proper lighting requirements.
Keep it cozy with pillows, cushions and throws
Throw a mix of indoor/outdoor pillows on top of your outdoor cushions. All but one of these pillows are indoor/outdoor. Unless you bring in your indoor pillows on a regular basis, they may mildew and need to get washed regularly. Outdoor pillows are made of a material that will withstand any dampness in your space and last season after season.

A good rug goes a long way
A good indoor/outdoor rug will not only provide added texture but also add warmth to a your space. To maintain the longevity of the rug, I placed it in the center of the room with some space between the rug and the wall. This way when rain comes in the room, the rug will stay fresh and dry. Regular vacuum cleaning, helps to restore and maintain the life of the rug as well. End of summer is the best time to buy outdoor rugs. Buy one, keep it stored and pull it out for next season. Or use it now if you need one.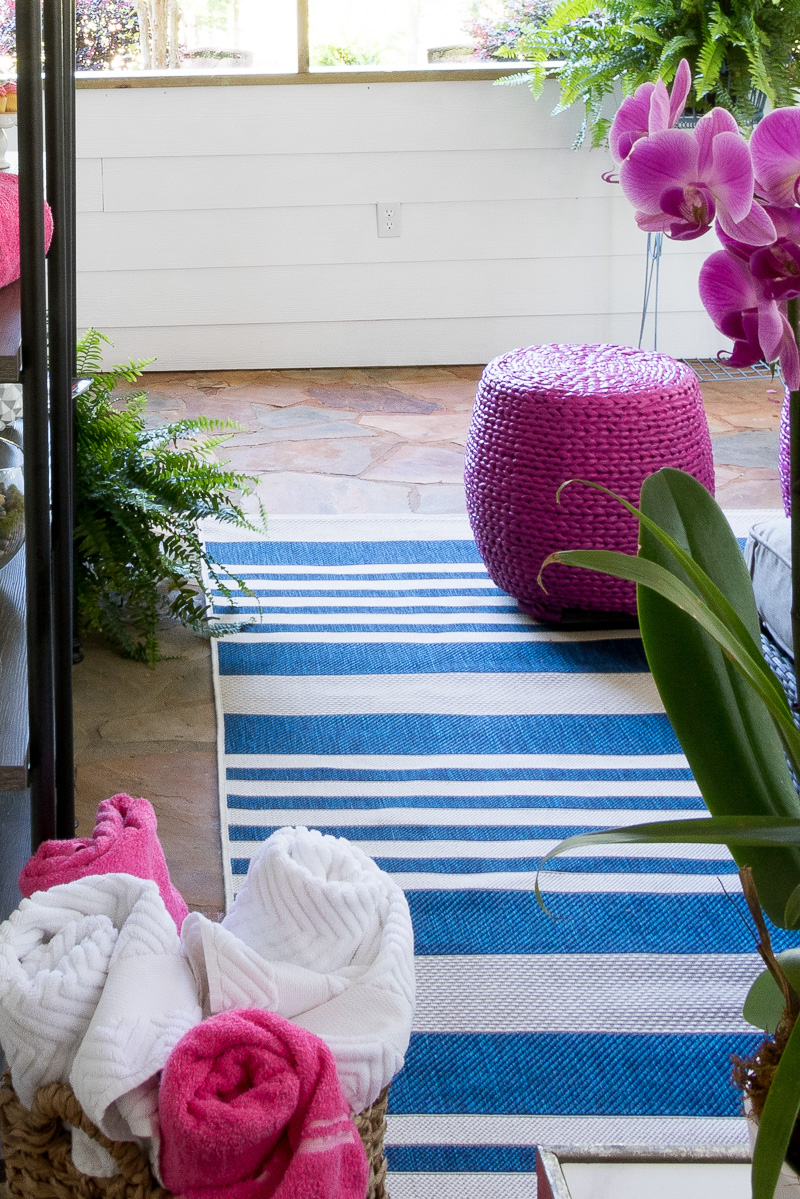 I hope my 6 Essentials for your porch that will last season after season, will inspire some changes on your favorite outdoor area. What are your must have essentials on your patio or porch?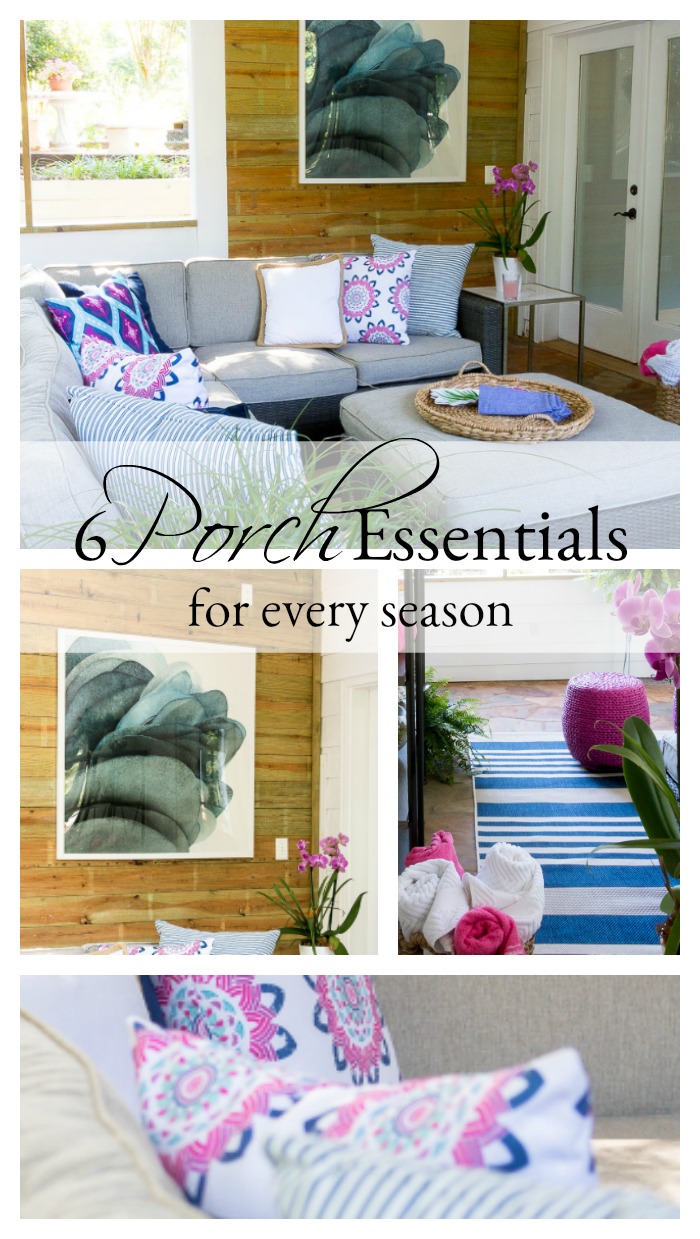 grateful
for this space
this post contains affiliate links for some of the items that I mentioned