A gorgeous blue cabinet color and my latest update to the kitchen . I have been thinking about how to create some change in my kitchen. It's come along way since we built the house 15 years ago. I think the bones of my kitchen are wonderful and overall I am happy with the design and layout. Not bad for my first kitchen design.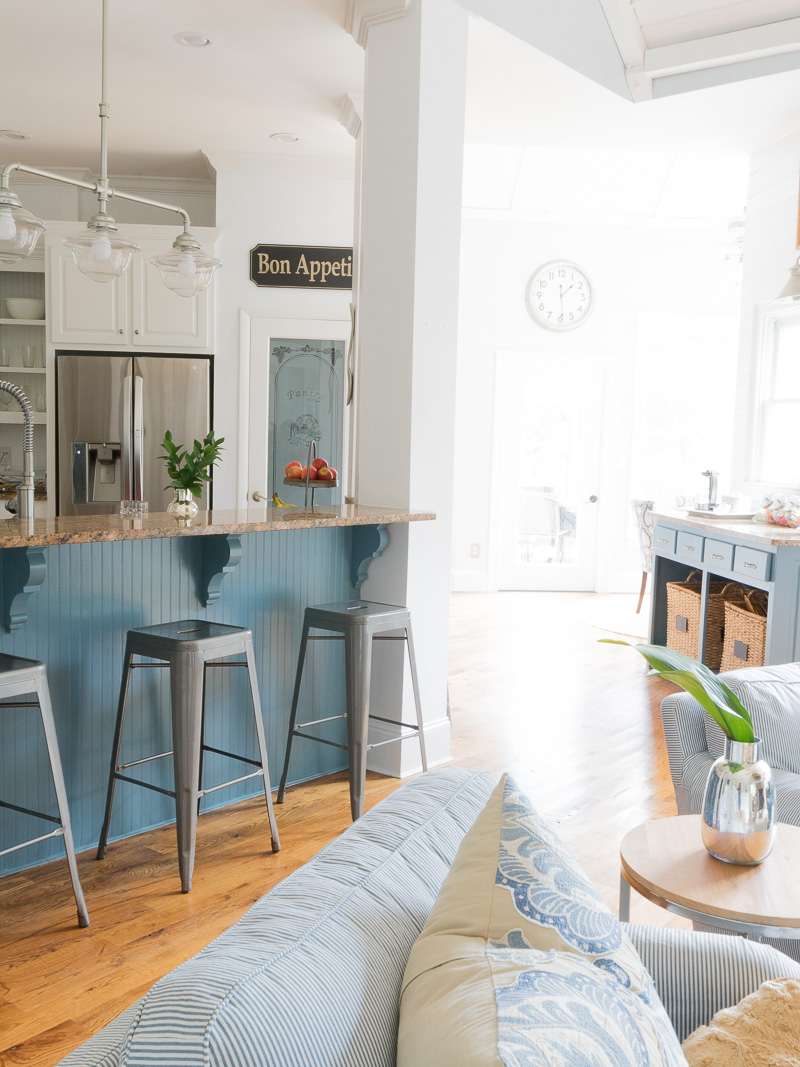 A gorgeous blue cabinet color and my latest update to the kitchen. Paint
As you may remember (or not) I painted the original cherry wood cabinets a few years back. You can see the details here. I don't regret painting most of the cabinets white. It certainly brightened the whole area up. I wish I had painted the island a darker color when I did that project. The color was similar to the white and didn't provide enough contrast for me.
Interesting enough the entire backside of the house is filled with windows. There is a steady stream of light coming in most all of the rooms EXCEPT for the kitchen. Aside from our media room, which has no windows, the kitchen is one of the darkest rooms in the house. The bright white helps that. Years ago we took off the top portion of the butlers pantry and installed windows to help create more light into the space. You can see what it looked like here before we did that.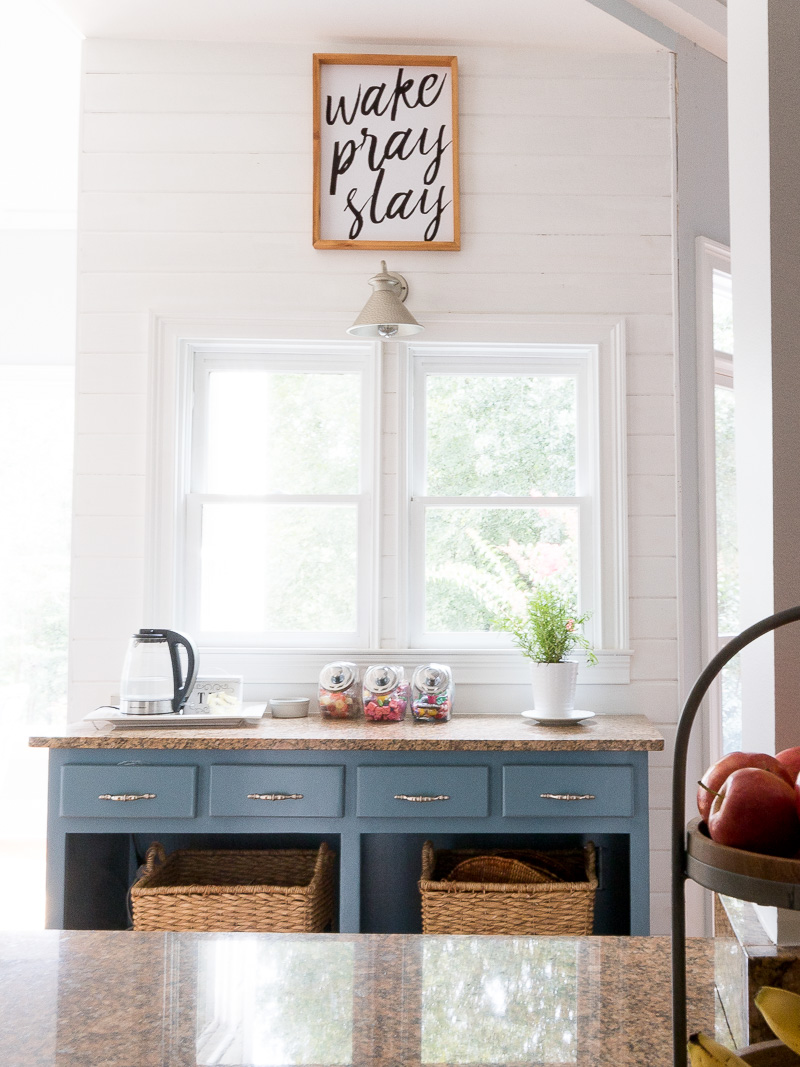 A gorgeous blue cabinet color- Blustery Sky
I have really been drawn to deeper colors on kitchen islands of late and thought it would be a wonderful complement to my white cabinets. Can I tell you how much I love it. I love it. The color is called Blustery Sky from SW. I still have a few more cabinet doors to sand and paint on the front of the island (hence not showing the other side) but you can get a pretty good idea of how it looks from some of these pictures.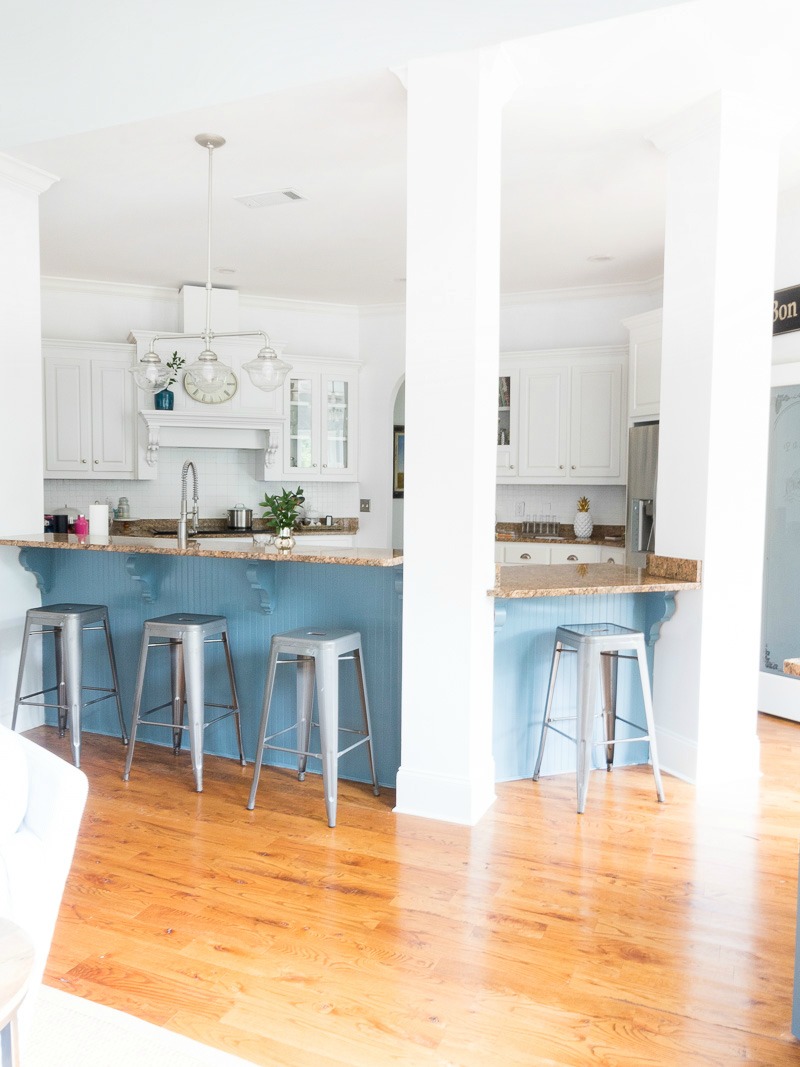 The shade of blue flows well into the other adjoining rooms that are mainly decorated with blue accents. I am actually in the process of painting our family room ( far room in the pic below) the same color as the sitting room. The color is called Misty by SW. I wanted something light and something of color but not white on all the walls. This is a perfect shade of gray blue. The previous blue was a bit too baby blue meets aqua for me.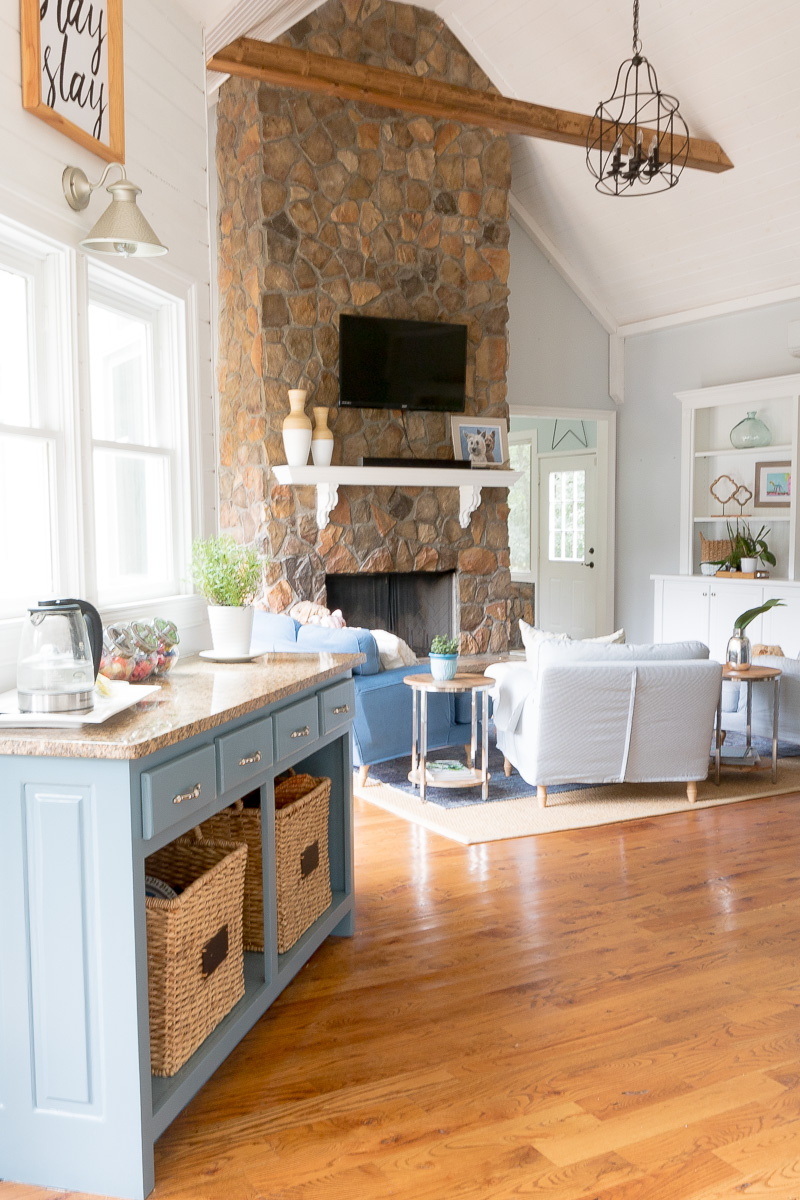 Other Changes I would like to make
Although perfectly content, I do have a few wants on my list for the kitchen.
First up is changing out the butlers pantry cabinet for something with doors. The previous one's cracked three years ago and I never replaced them. It's about time to move the baskets out.
I would also like to change out all of the brown granite for something lighter and practical for my active household.
While I am at it, ( since I am on a roll….but on a budget) we will be replacing the dishwasher and stove ( both original but starting to show their operating age) for stainless like we did when we replaced our refrigerator. I love the LG French Door that we bought. You can see all the details here and why I love it so.
There are a few cosmetic changes that you probably wouldn't notice unless I told you like the gap between the vent box and the ceiling and some trim pieces. Those have all been on the honey do list for some time…..I'm still waiting.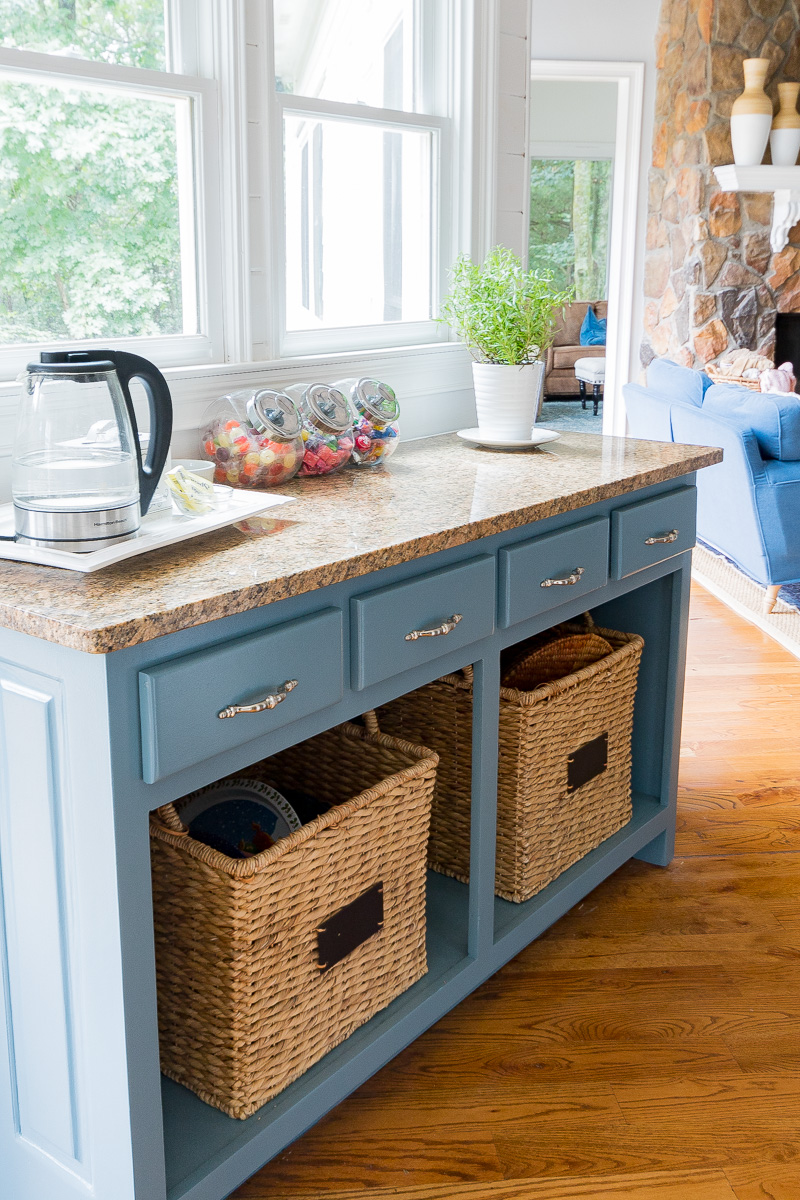 I 'm fairly certain that these changes will really transform my 15 year kitchen to something that is more updated without changing the actual structure, which is a whole other conversation that I will have with you one day. For now, totally happy with the direction it is headed.
Shop my kitchen : (affiliate links included)
I hope you have been inspired by a gorgeous blue cabinet color and my latest update to the kitchen. What big or small changes have you made to your kitchen lately?

grateful
for 'grateful' children