Notables at Duke Manor Farm…. Love, Windows and Rugs
It's an exciting week ahead for our country…the Total Solar Eclipse. Who know's, this event may actually bring people together. How amazing would that be? Strangers standing together, looking silly in their protective eye wear , all with a common purpose. We are super close to the path but may drive up the road a bit to see the real deal. Only because this event ( coast to coast) will most likely not happen again for 99 years and ha, I may be a bit too old by then. If you are scrambling to find some glasses check out how to make a pinhole projector so you won't hurt your eyes. And if you really want to go all out how cute is this Eclipse Favor Kit! If you are wondering about the path and other info regarding the Eclipse I thought this was informative. Are you in the path?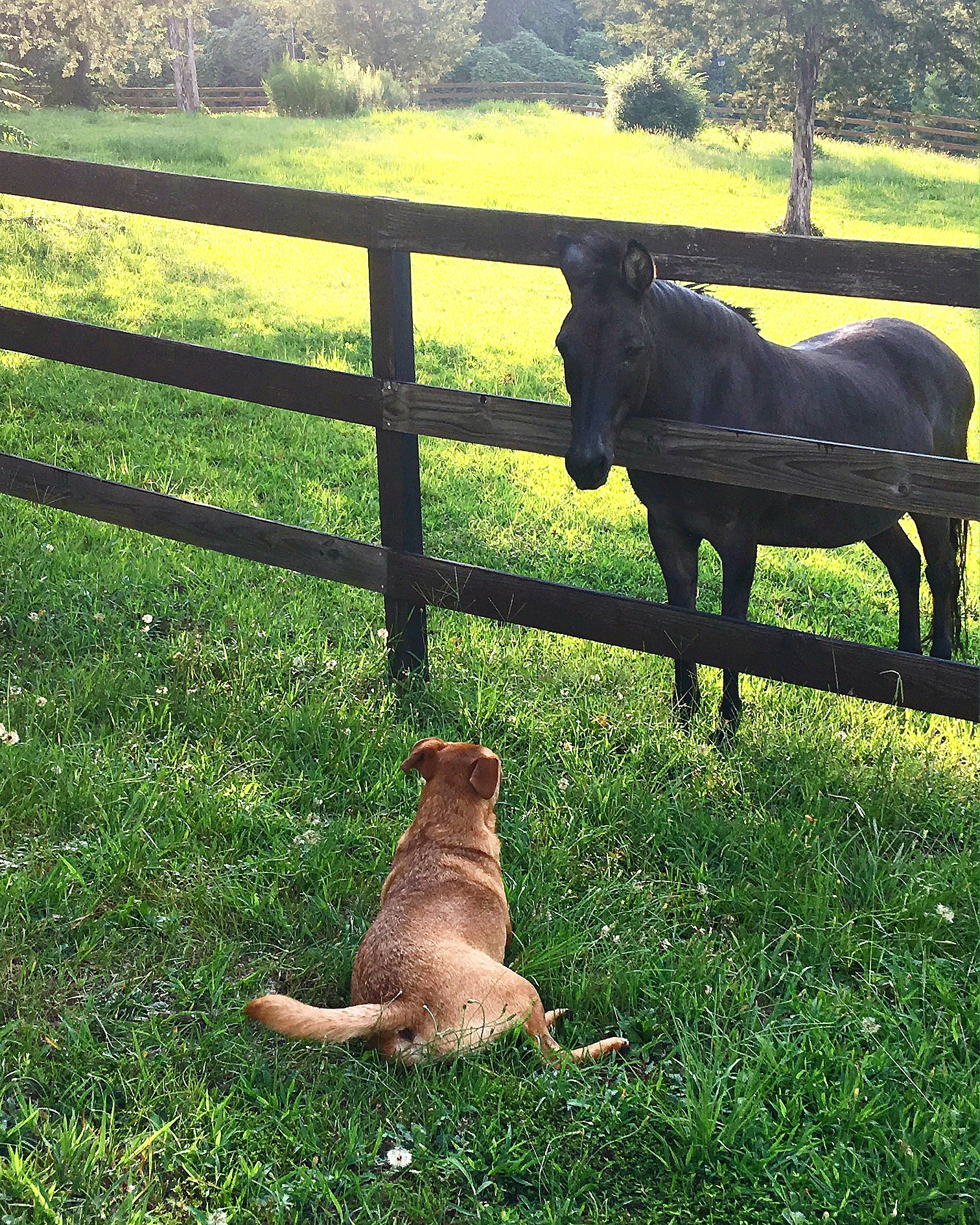 Speaking of getting along, would you look at these two. My Daisy has never been fan of Peanut since day one. In fact for the longest time Peanut would play with her tail and really irritate her. Kicking, chasing the whole nine yards. So the other day when I was at the shop and witnessed this site, I smiled. Not that I am comparing people to my farm animals, not all anyways, but if these two can get along we all should be able too. By the way, this love stare went on for a few minutes.
Notables at Duke Manor Farm…. Love, Windows and Rugs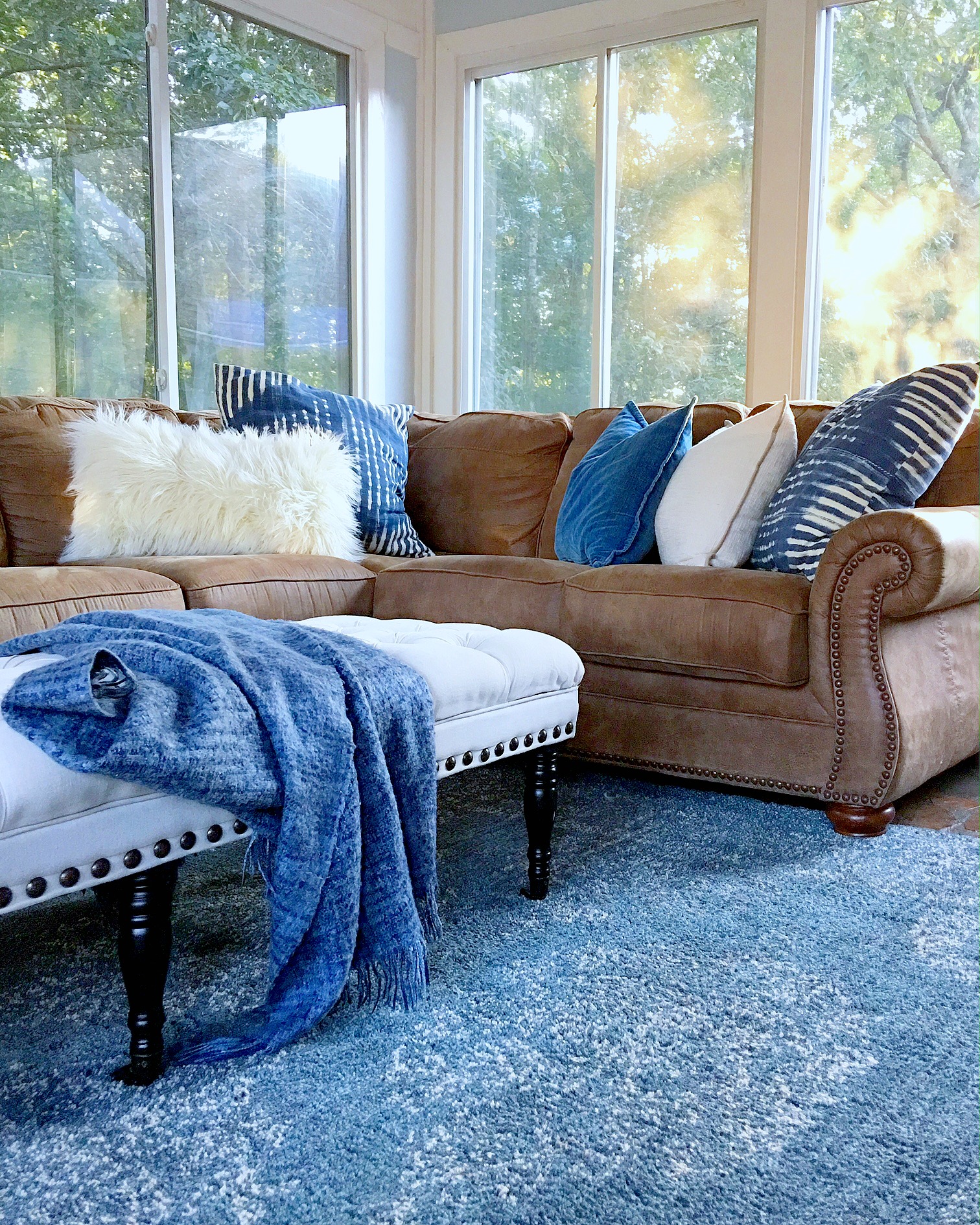 Shop my family room:
The coziest spot in the house is our Family Room. You can see out favorite Outdoor room here. We love this room. It feels like we are in a tree house with air and heat since we are surrounded by three sides of wall to wall windows. When we changed this room from a screen porch to an enclosed space during the building process we put some cheap, inefficient windows in to "get us by". 15 years later, I am beginning the process to have all the windows replaced in this room. Windows don't typically move me, but this project will.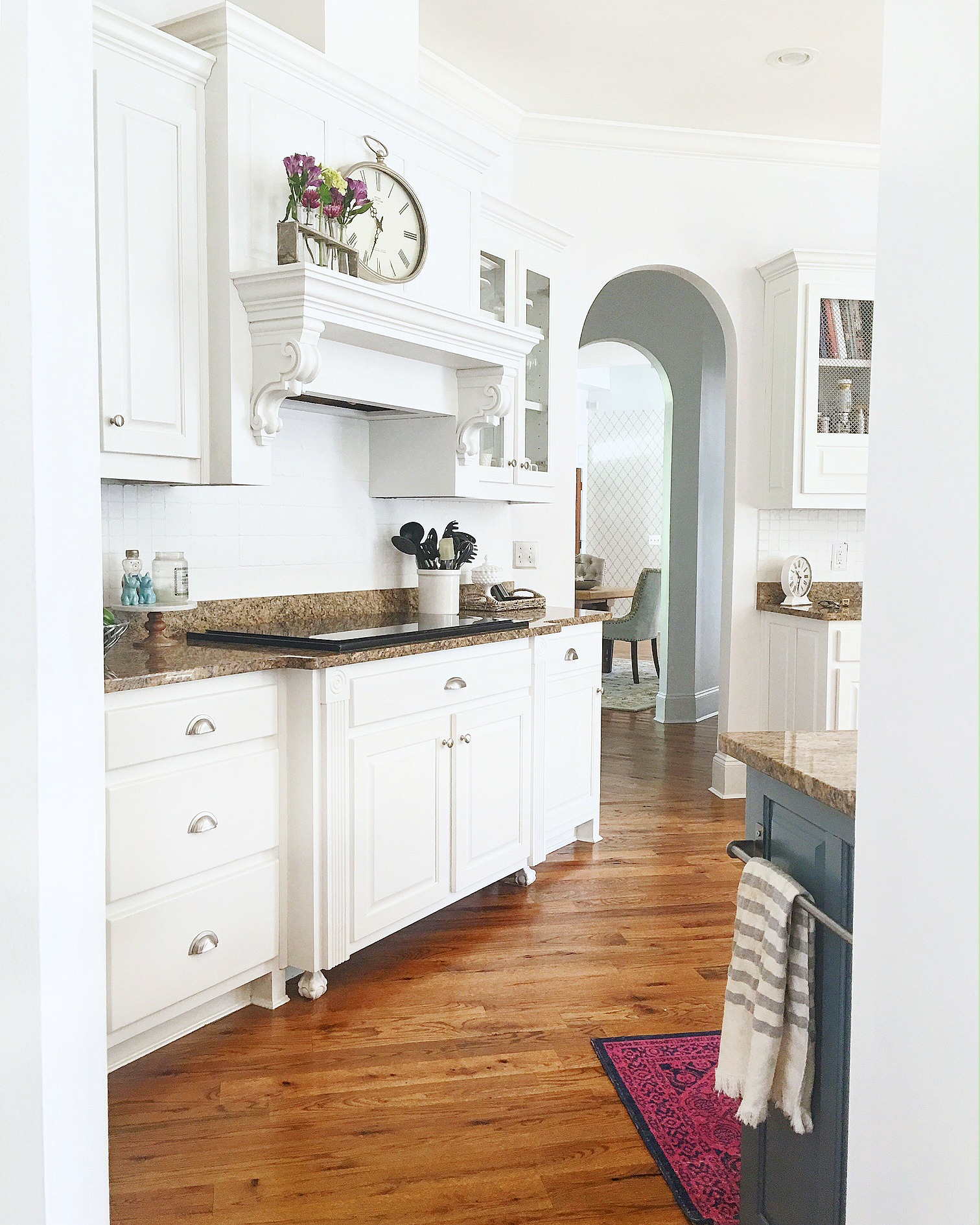 All summer my family commented about the 'Pink rug' in the kitchen. Every.single.day. I happen to love the rug, especially for summer…and the price. The other day I decided to order it in blue and move this one to the Breezeway, so now they can see the 'Pink ' as soon as they come into the house. That should keep'em quite.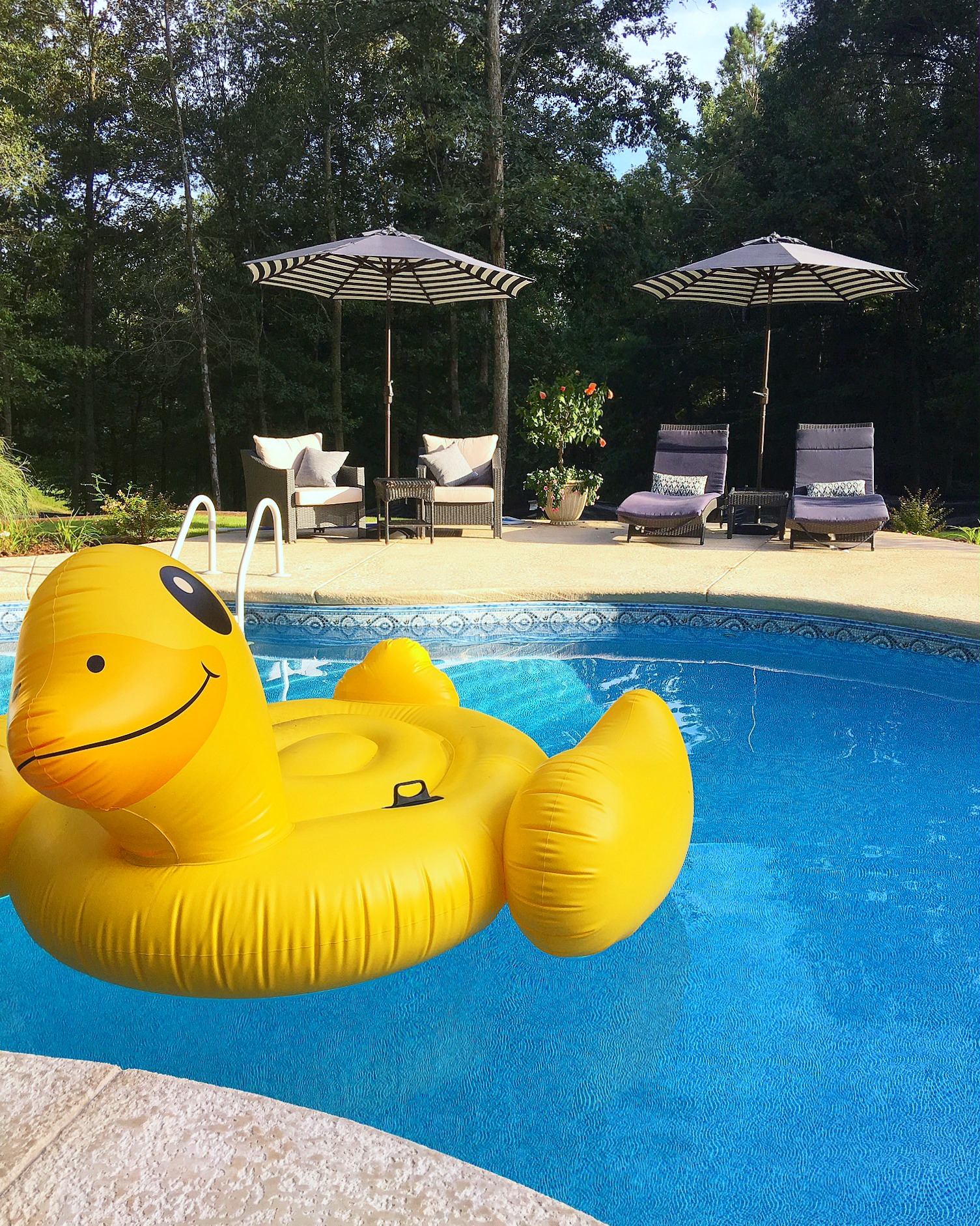 Just long enough for me to enjoy a little float time.
I hope you enjoyed this weeks Notables at Duke Manor Farm.
Enjoy your weekend!

Grateful
for beautiful weekend weather
This post contains affiliate links