Notables at Duke Manor Farm- Porch, Laundry Room and Game Room
Happy Saturday! I can't help but think of my friends and people I don't know that live in Texas, in the path of Hurricane Harvey. I use to live in Houston before I moved to Georgia and I remember how bad the flooding got with just a few hours of rain. Imagine days of it. If you are in the path of the storm please stay safe for all of us that will be worried about you.
Laundry Room Update
I finished a project this week, and although minor on the scale of other things we do around here, was majorly huge to me. I got my laundry room cleaned and under control. I'm not sure why, but we just can't keep this room cleaned on a daily basis. It becomes the place where all stuff not laundry accumulates. I celebrated when I was finished.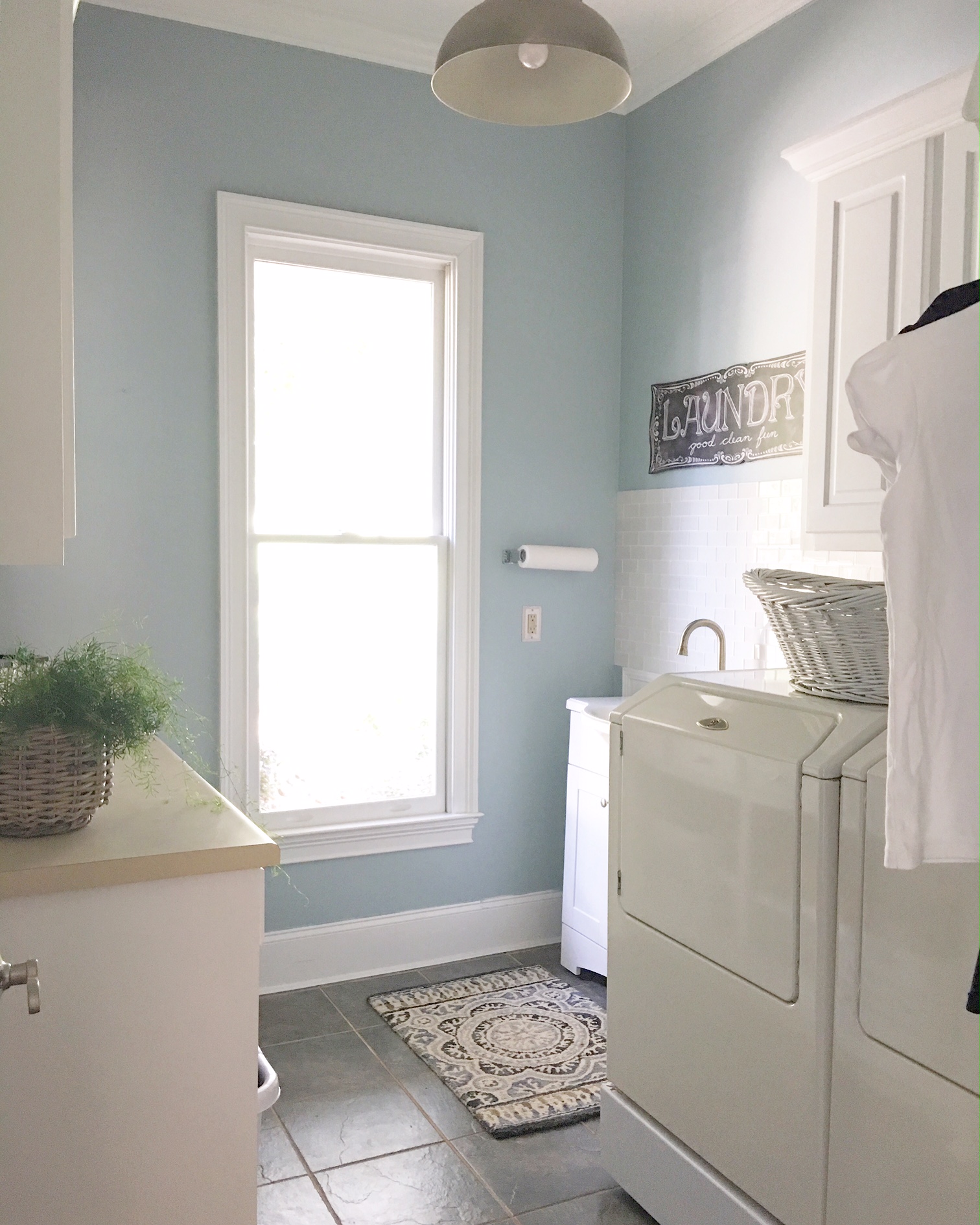 Every morning after I drop the kids off at school I start the farm chores. Some days I have my phone and can capture beautiful images like this. Doesn't that look like a spotlight from above shining on Manny?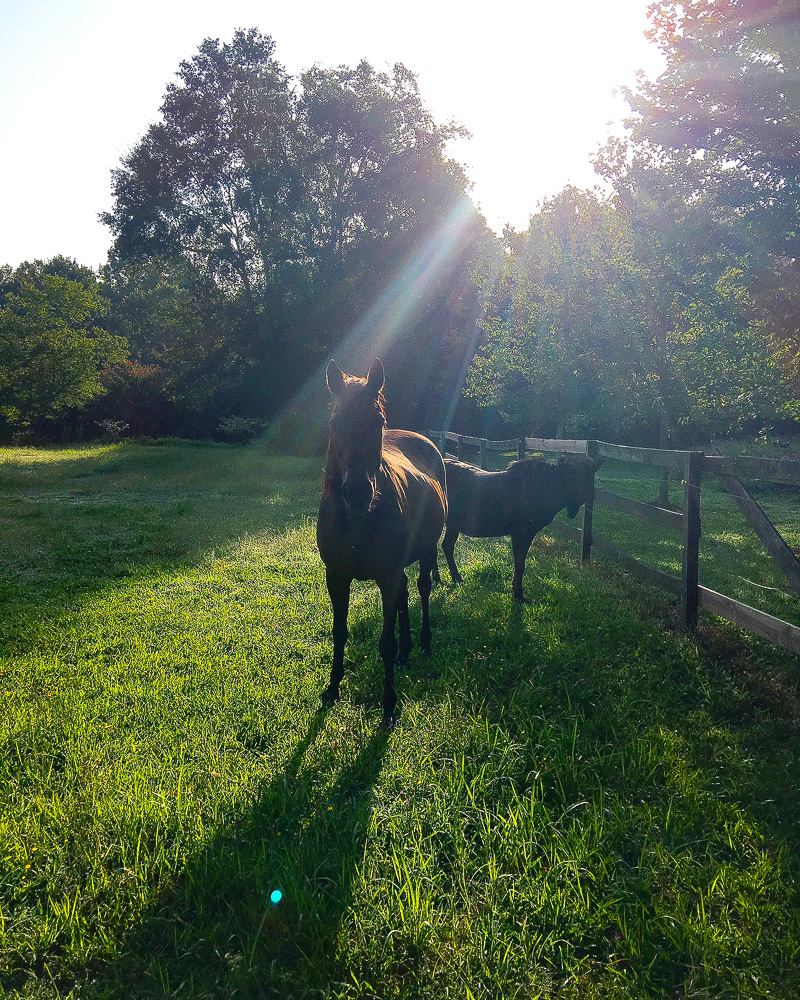 Outdoor Rugs
Speaking of animals, the ducks are really started to aggravate me. For whatever reason they continue to come to the front porch and landscape area, pooping along the way. I busted them this morning. You can see when they waddle off at a very fast pace after seeing me come. It's a hoot…but still irritating me. We do have plans to put a fence around the new area that they are suppose to be in.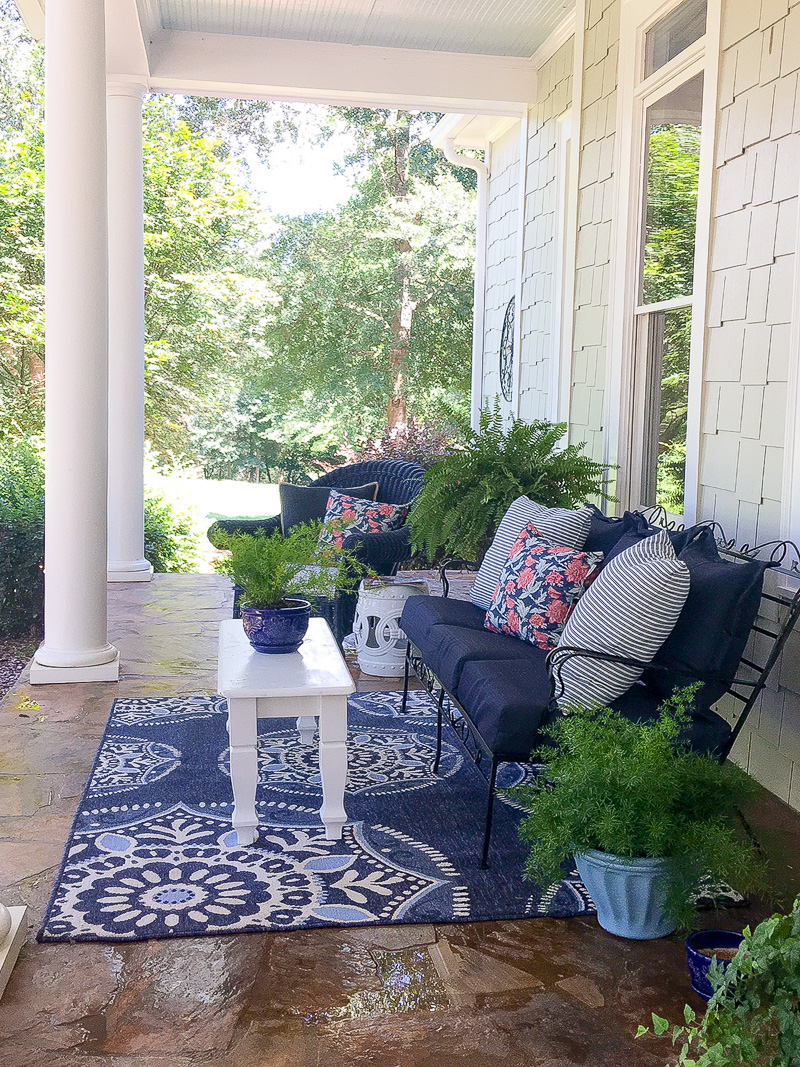 Although I love the way a rug looks on the front porch, I know darn well it would never last. With dogs, cats, chickens and now ducks that think they own the joint, it would be a disaster by the end of the day. I originally bought this rug for the back porch and liked it so much, I got another. I got the last one and it was on clearance. Check you local Home Depot. In the meantime, I found a few other similar outdoor rugs that are super cute, and reasonable. Now is the time to be shopping for all things outdoors. It's all going on sale.
Shop outdoor rugs
My next project
There is good reason I have not shown you this space in a very long time. The kids game room. This room can never seem to get it's act together and always looks like a dump. I did clean it last week when we had out of town guests.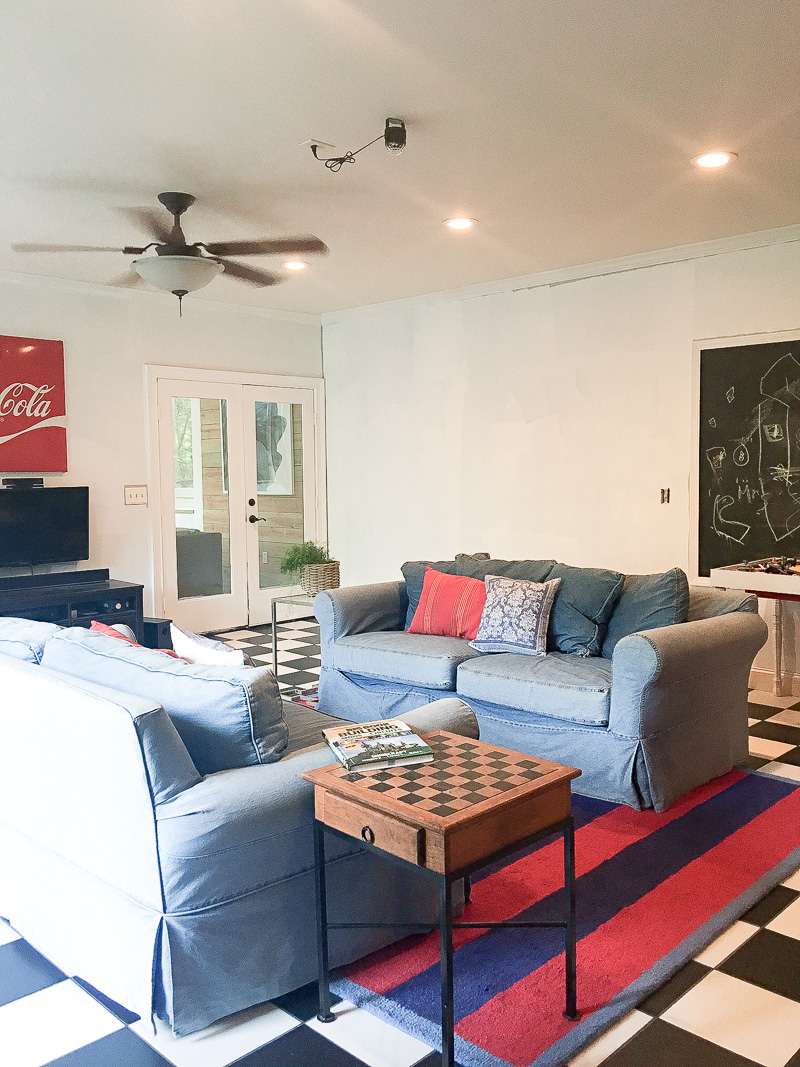 You walk through the game room to get to the screen porch. Every since we finished the screen porch, I am reminded at how bad I need to freshen up this space. As you can see I have started to paint the walls, although I am not quite sure they will be white….so the project has stalled. For now. I will keep you posted as I finalize the design plan for this space.
This weekend I will be pressure washing duck poop off the front porch. Thank god we own one of these.
What are you up to? I hope you enjoyed this weeks notables at Duke Manor Farm- Porch, Laundry Room and game room. Catch up on last week's notables here.

grateful
for the laughs
This post contains affiliate links for products that I mention