Watering Tips and Guidelines for New Sod
A last minute decision and blow to the pool budget, was the purchase of some new sod for the backyard. Our initial plan was to throw some seed and straw down. But after the pool was finished I wasn't about to wait for seed to grow and green grass to show up. I wanted the surrounding Georgia clay to be GONE and for some instant gratification. Even though it came at a price.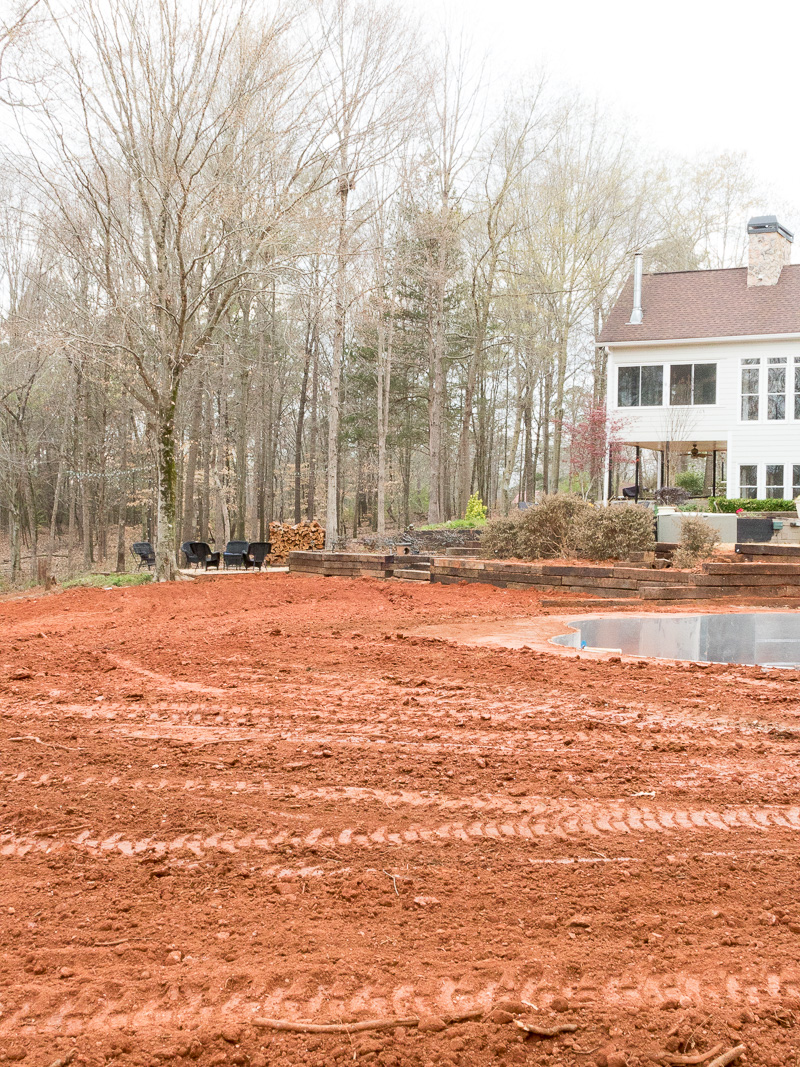 So after ordering several pallets of Zoysia sod and many long weekends of installation, my instant gratification was fulfilled….and then some.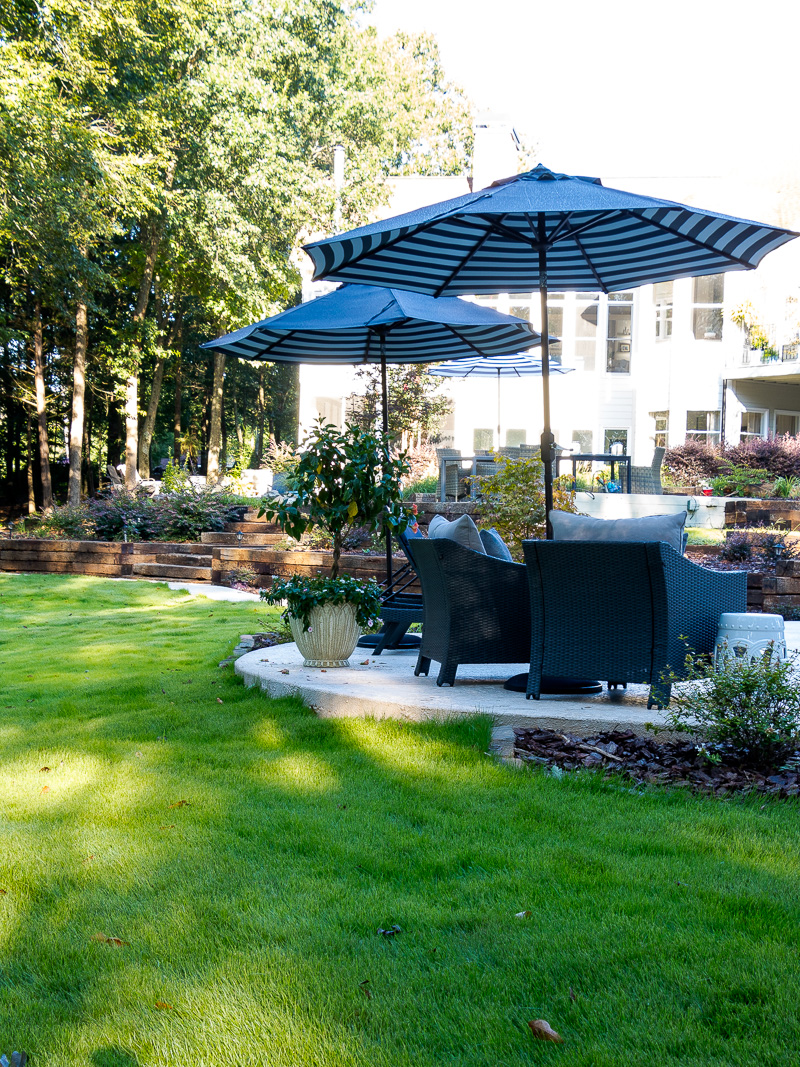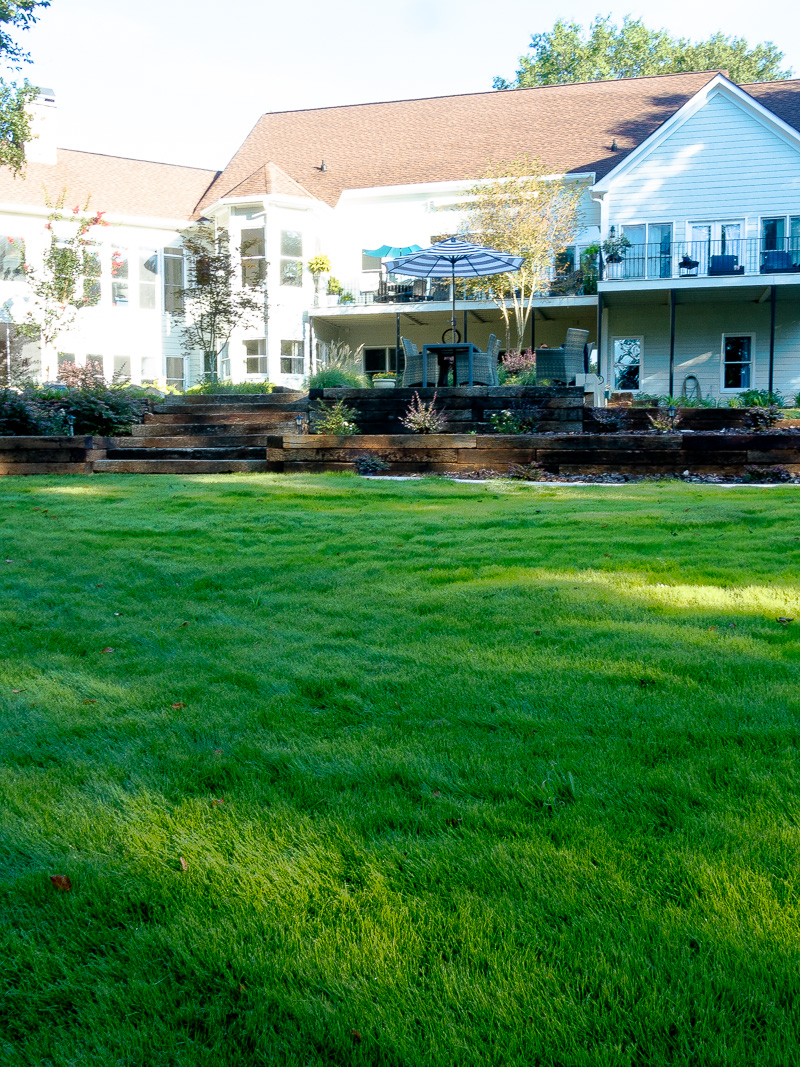 What a wonderful addition to our backyard. The Zoysia is a beautiful turfgrass that has flourished in the 2 months since we laid it. I won't say that laying sod doesn't come with some anxiety. It does. After laying the sod some initial fear sets in. You think about your investment in time and money. You keep your fingers cross that the sod won't turn brown and die.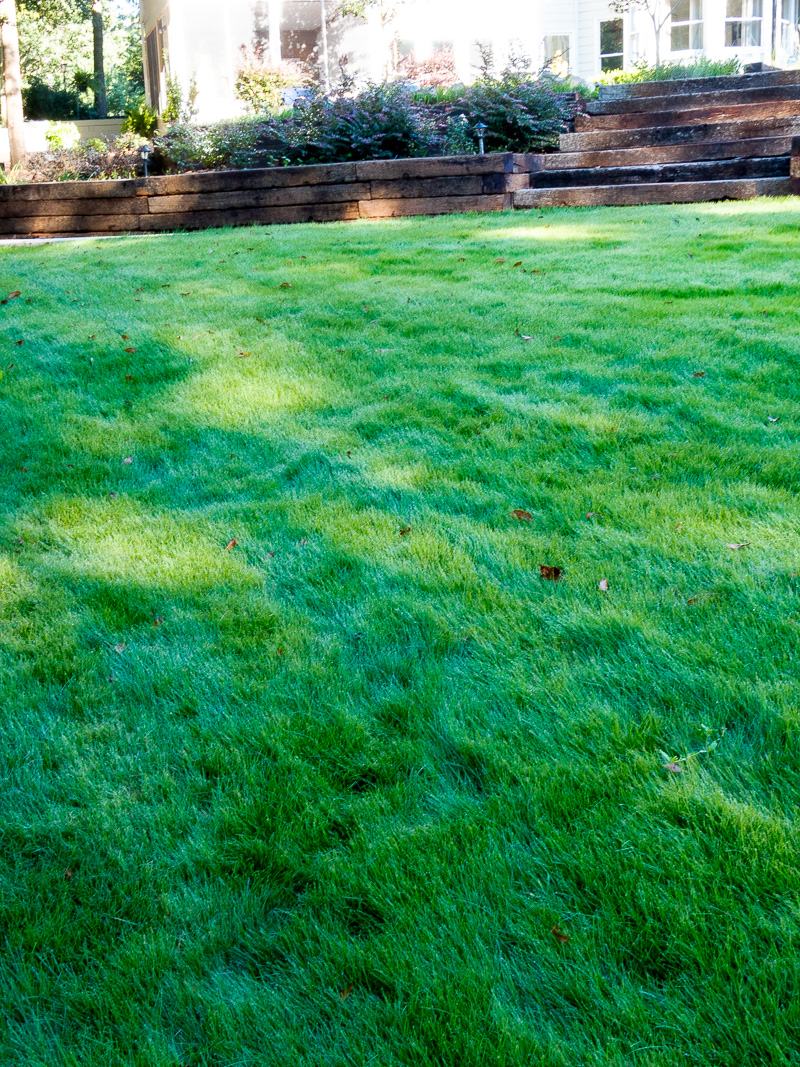 The lighter spots on the grass are from the sun shining and shadows from the trees
Watering Tips and Guidelines for New Sod
During the last two months we have been pretty consistent with these watering tips and guidelines . These tips are fairly generic regardless of the type of turfgrass that you install.
Water in the morning before 10:00am and in the evening after 4:00pm. These are ideal times because of the lower temperatures and less water is lost through evaporation. In the hot Georgia summer this is key.
Roots will only grow as deep as their most frequent available water supply so infrequent and deep watering is preferred over frequent and shallow watering. I try to water at least 45 mins- to an hour at a time.
Make sure the entire area is receiving the same amount of water. Corners and edges are particularly vulnerable to drying out and easily missed by sprinklers.
We are actually in the process of installing our sprinkler system in the backyard, which will make watering a whole lot easier . Until then the sod needs to be kept moist until it is firmly rooted which is about 2 weeks during the growing season. If you lift a corner and it's hard to pull up, chances are the sod is getting enough water and rooting like it should.
So was the blow to the budget worth it?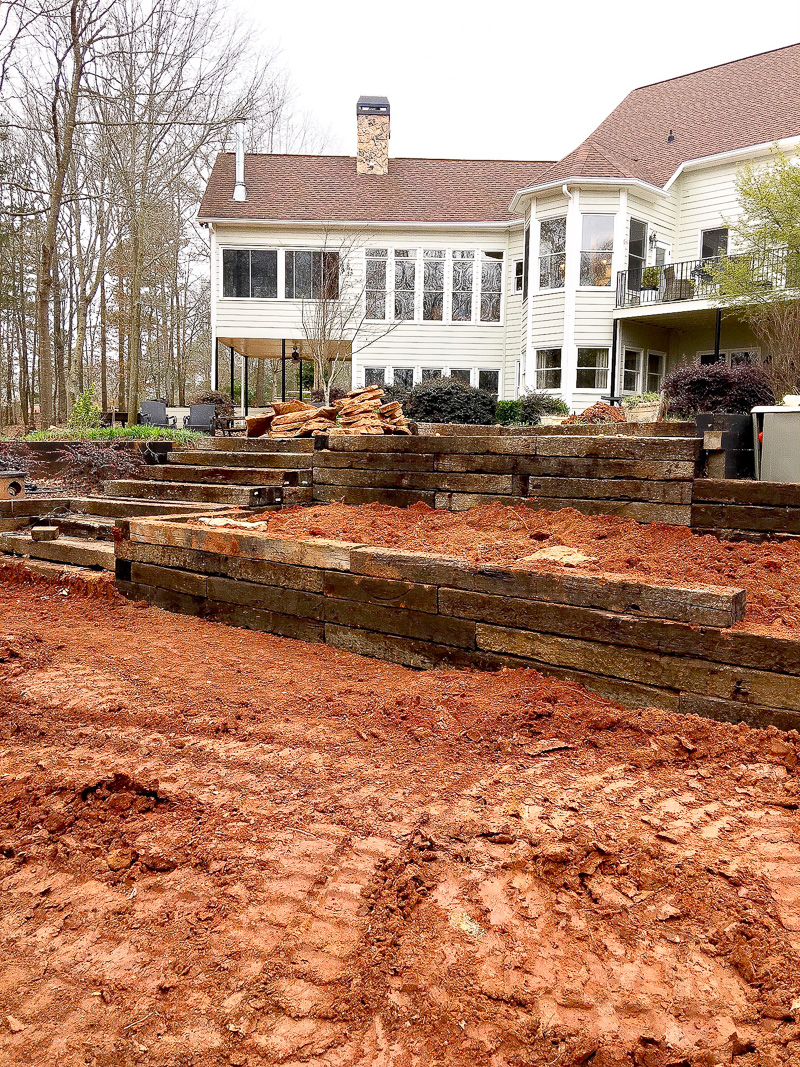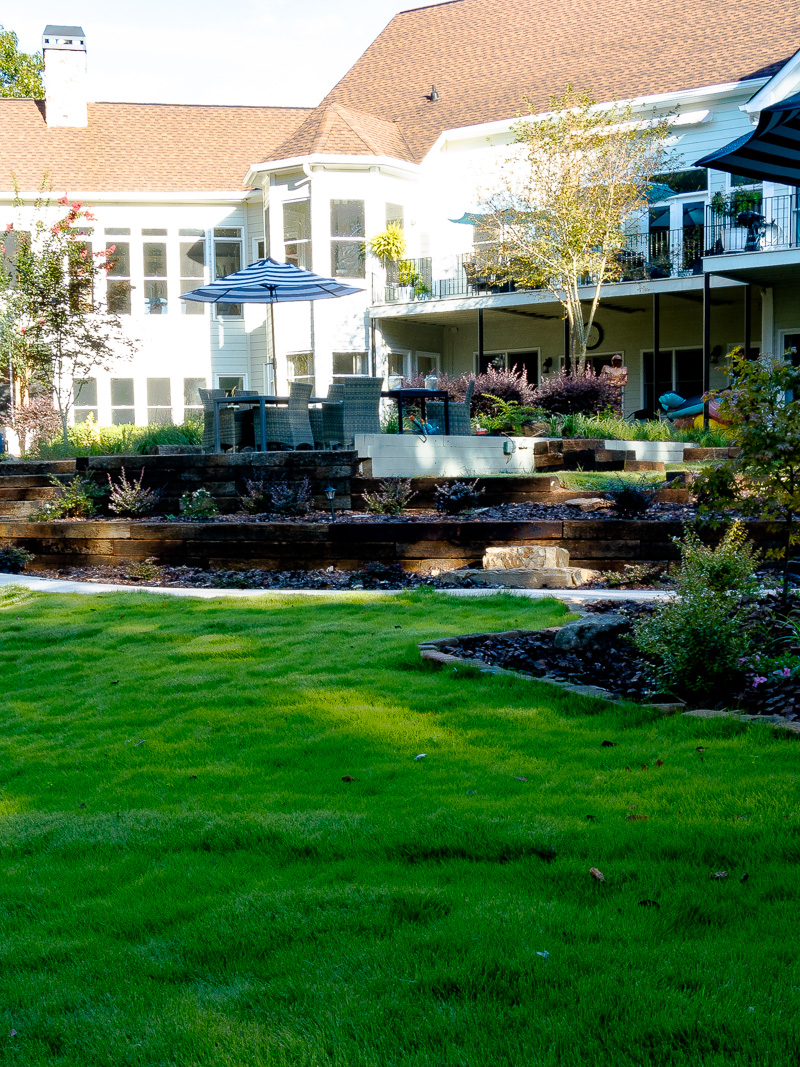 You betcha . Every last blade of grass.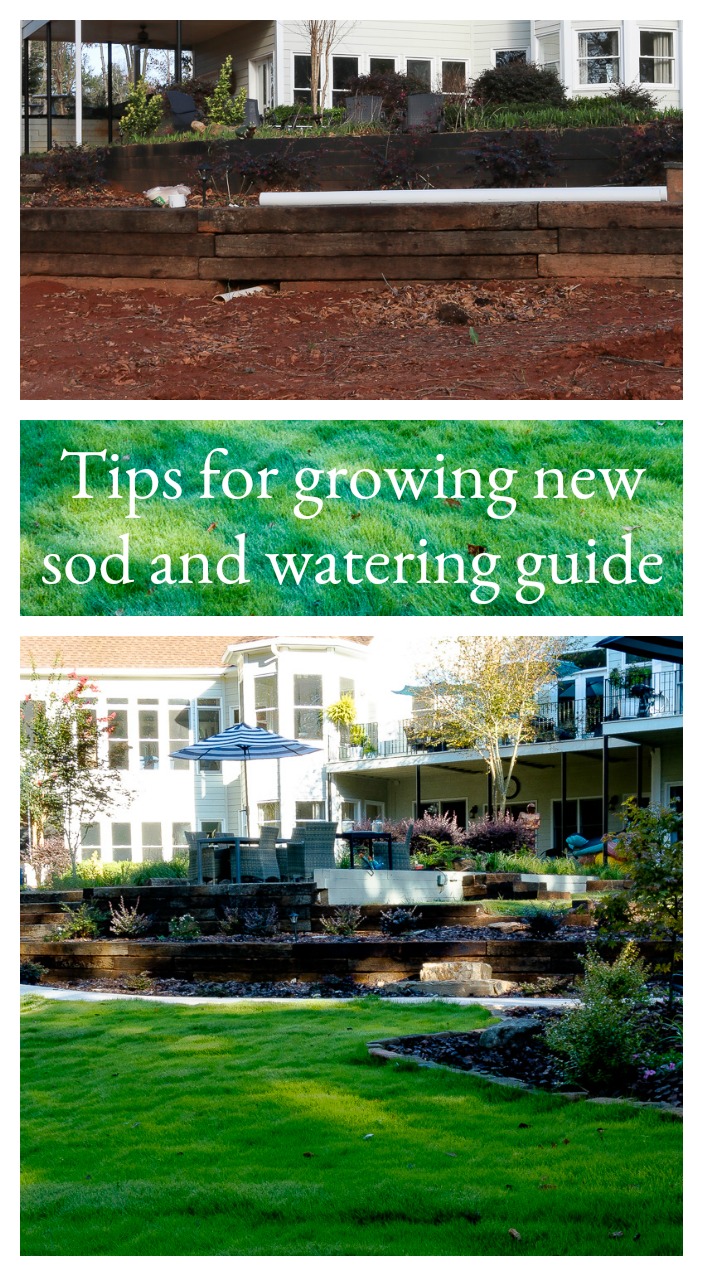 Click here for more of my outdoor projects and tips. And don't forget to follow Duke Manor Farm on Instagram and Facebook where I share tips, projects and behind the scenes of my real life funny farm.

grateful
for green grass