Girls Weekend in Knoxville Tennessee including itinerary, places to see in east Tennessee.
I was fortunate to meet up with a few girlfriends a couple of weeks ago in Knoxville, Tennessee. I played hostess at my sisters lake house just east of the city. Trying to be a good host, I put together some fun ideas for a quick getaway. It's the perfect game plan for a quick trip or a meet up with your gal pals looking for a little rest and relaxation, including massages….and plenty of hiking.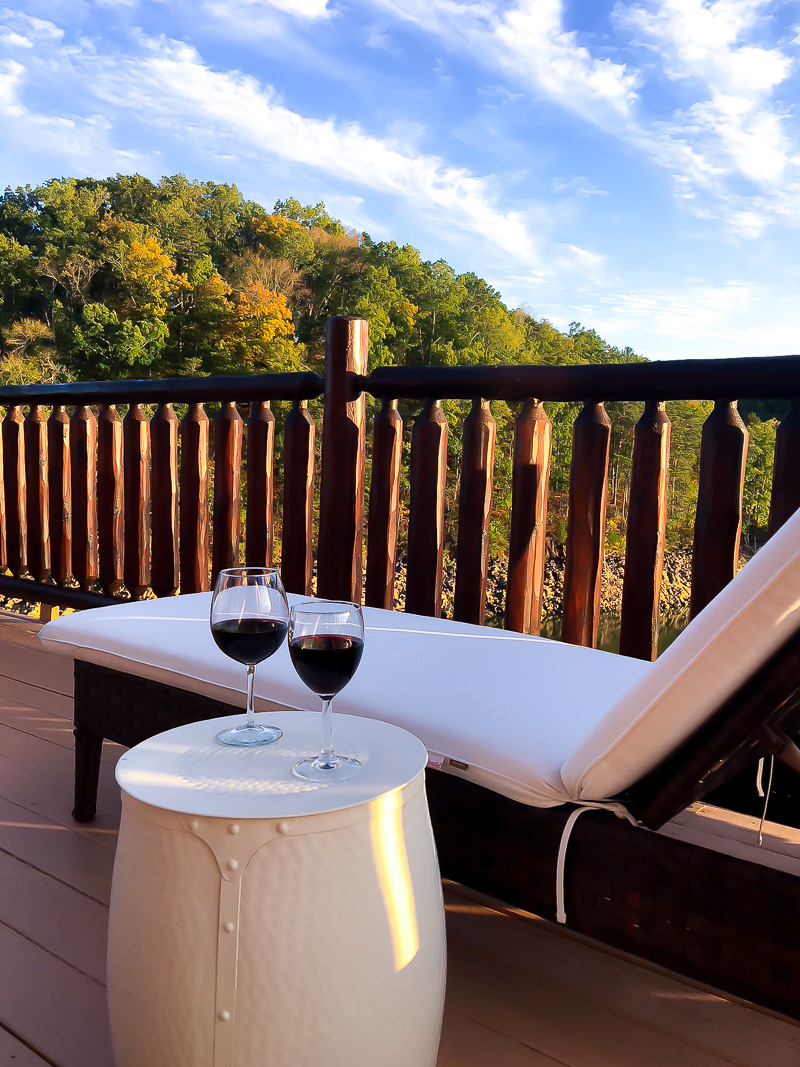 In my opinion October is one of the best months to visit Eastern Tennessee. Not to cold, not to hot. We got lucky during our trip as the the weather was absolutely perfect. Sweater and sweatshirt type of temperatures. Although the leaves weren't in full color yet, you can begin to see some color change particularly in the mountains.
The first place I always like to take guests new to the area is to Chestnut Hill. It's where Bush's Beans is located. It has the original A.J. Bush & Company general store, founded in 1897. The cafe has the best sandwiches and homemade desserts. Unfortunately, every time I have gone to the cafe there is a wait….so be prepared.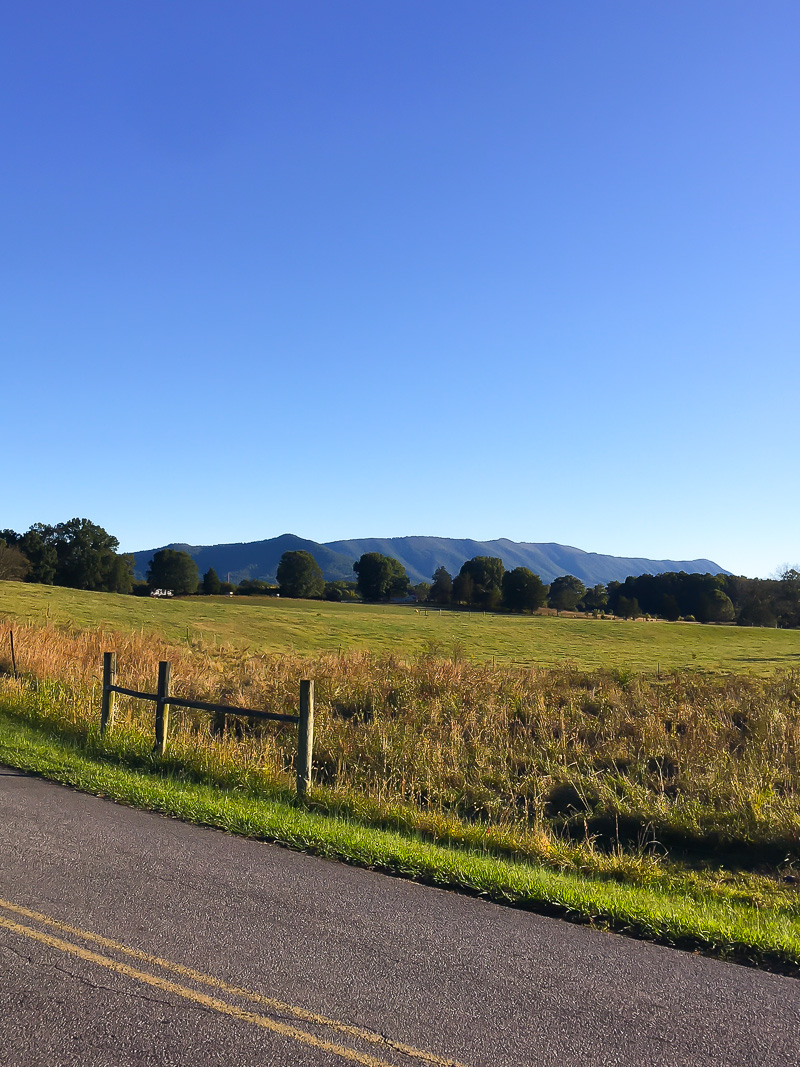 Hiking Trails
Cades cove
Cades Cove is an 11 mile loop by car or bike . This is a very popular scenic trail in the Smokey Mountains.
Cataloochee Valley
The trail and level of difficultly is similar to Cades Cove except this hike has excellent wildlife viewing of Elk . This trail makes a great tail gate/picnic opportunity.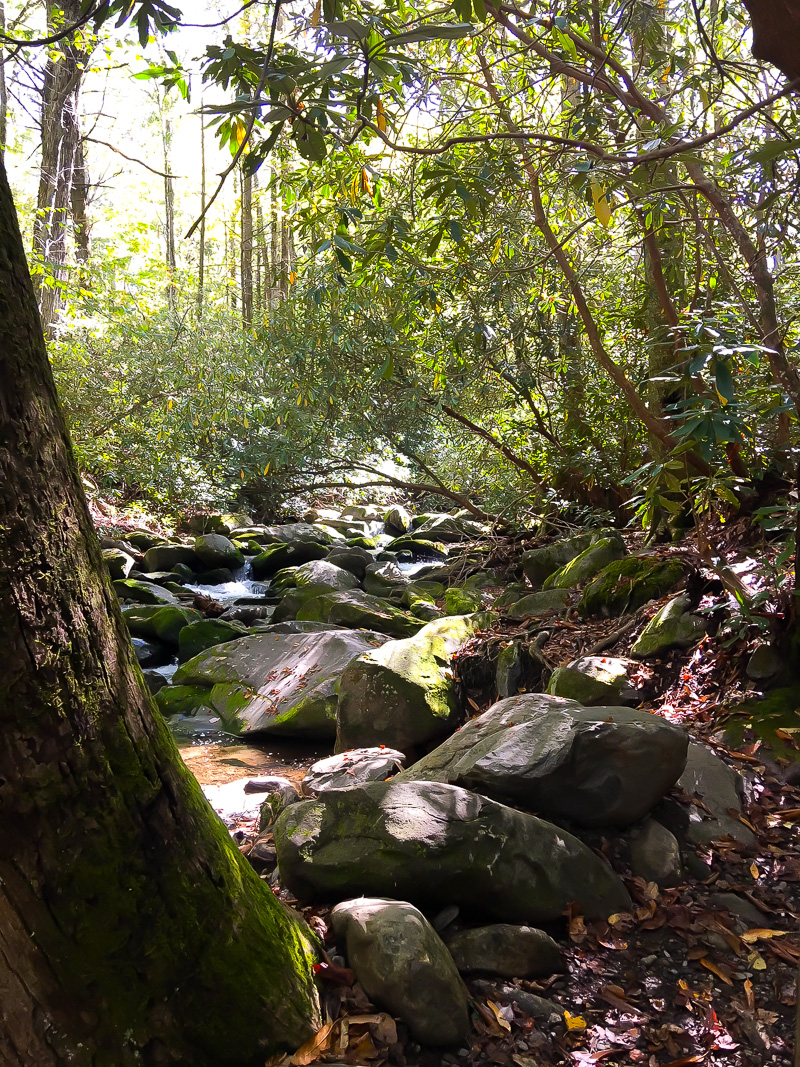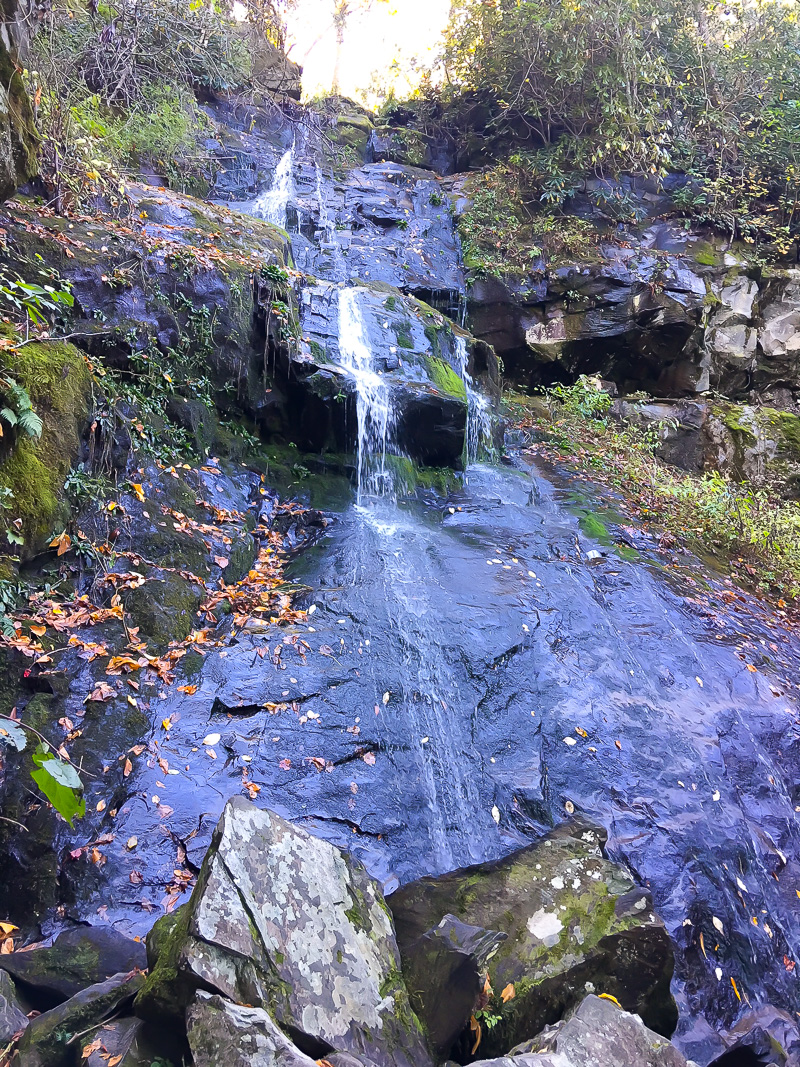 Other hiking trails close by that have nice waterfalls are: Big creek trail or Hen Wallow falls. This picture is from our hike at Hen Wallow falls.
Use the free APP called "Alltrails" to find these trails and more in the area.
Downtown Knoxville
Downtown Knoxville is quiet city. We went during the day and you can see how many people were there. I hear weekends are a bit more active, especially during game days. Market Square has a number of restaurants and specialty shops. Located right on the corner of Market Square is one of my favorites Tupelo Honey Cafe. It is best known for the southern cuisine including fried green tomatoes and yummy biscuits….with honey of course!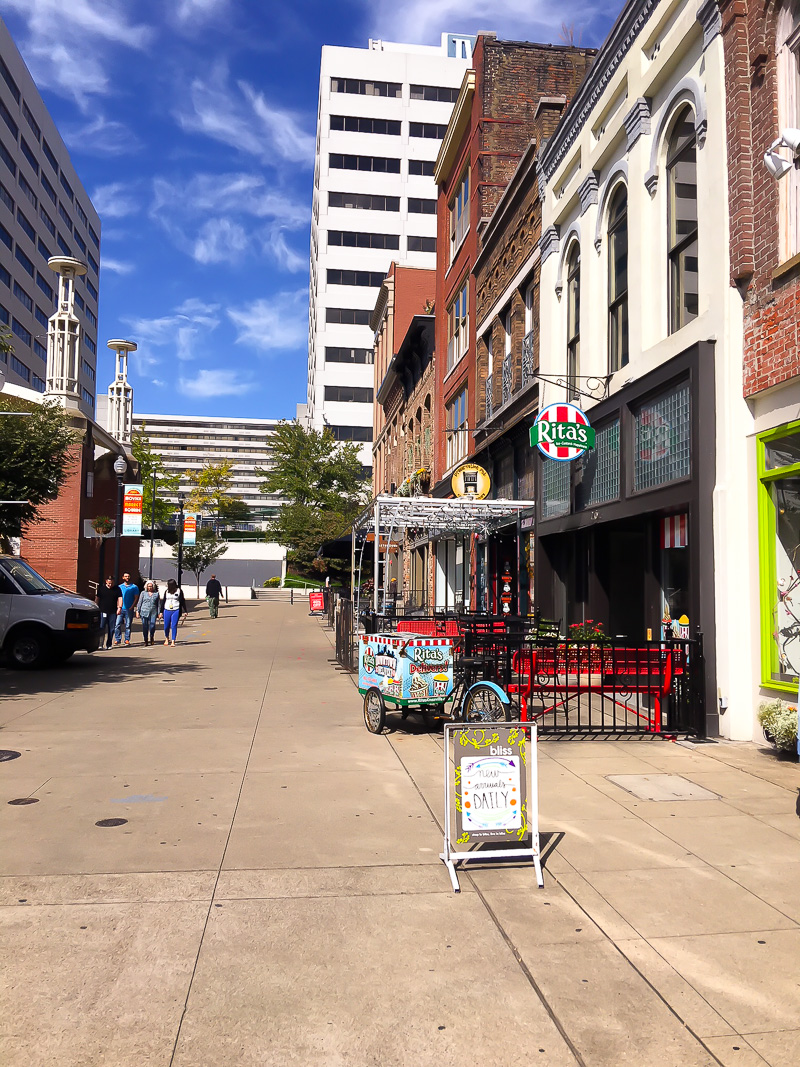 If you head downtown, look for a giant disco ball in the air.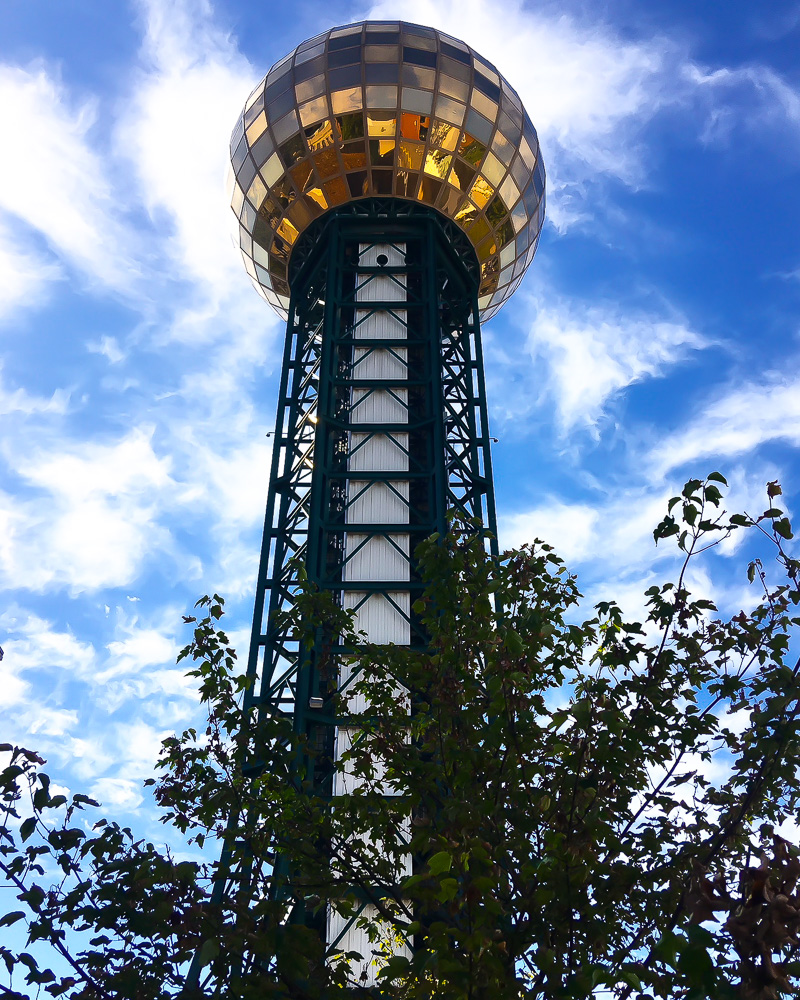 This is called the Sunsphere. It was built for the 1982 worlds fair. It has an observation deck and full service restaurant. The 4th level observation deck offers a 360-degree view of the original 1982 World's Fair site (now World's Fair Park), downtown Knoxville, the Tennessee River, the University of Tennessee, and the Smoky Mountains. It is definitely something you want to see….once.
Here is a link for downtown Knoxville https://www.downtownknoxville.org/events/
Other recommendations
Being the hostess with the mostest, I am including a few additional websites for areas near the Knoxville area that you may find helpful.
Zip-lining or white water rafting
http://www.smokymountainrafting.com
Biltmore in Ashville
Historic mansion with winery, gardens. If you have never visited the Biltmore, it is certainly with the trip.
Pigeon Forge area
Total tourist area and tons of places to eat and shop. This is where Dollywood is located.
And if you are looking for an amazing, tranquil massage, I have the perfect recommendation for you. And she will come to your location. Email me if you want the contact information.
I hope my girls getaway trip to Knoxville, Tennessee was helpful for your next getaway. For more travel ideas and destinations click here.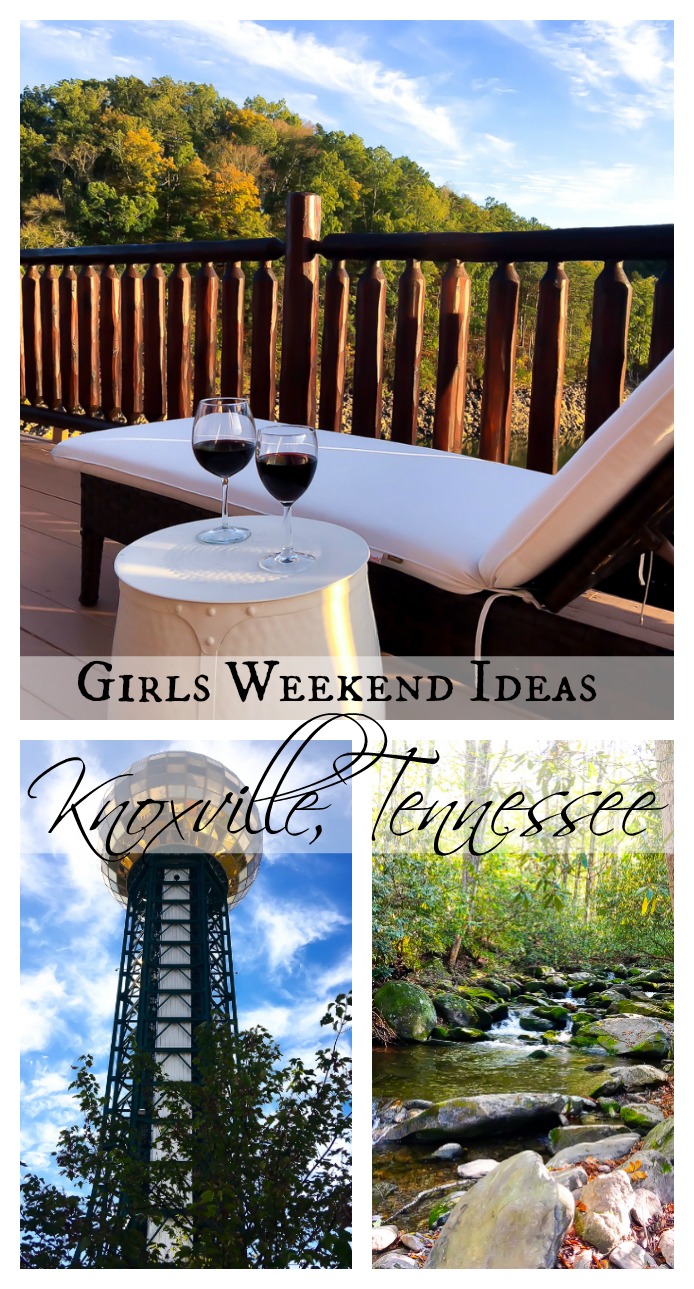 grateful
for time with my girlfriends