I'm adding cheer to a small cozy bedroom. I figured that the tiniest guest bedroom ever deserved some attention and holiday love too!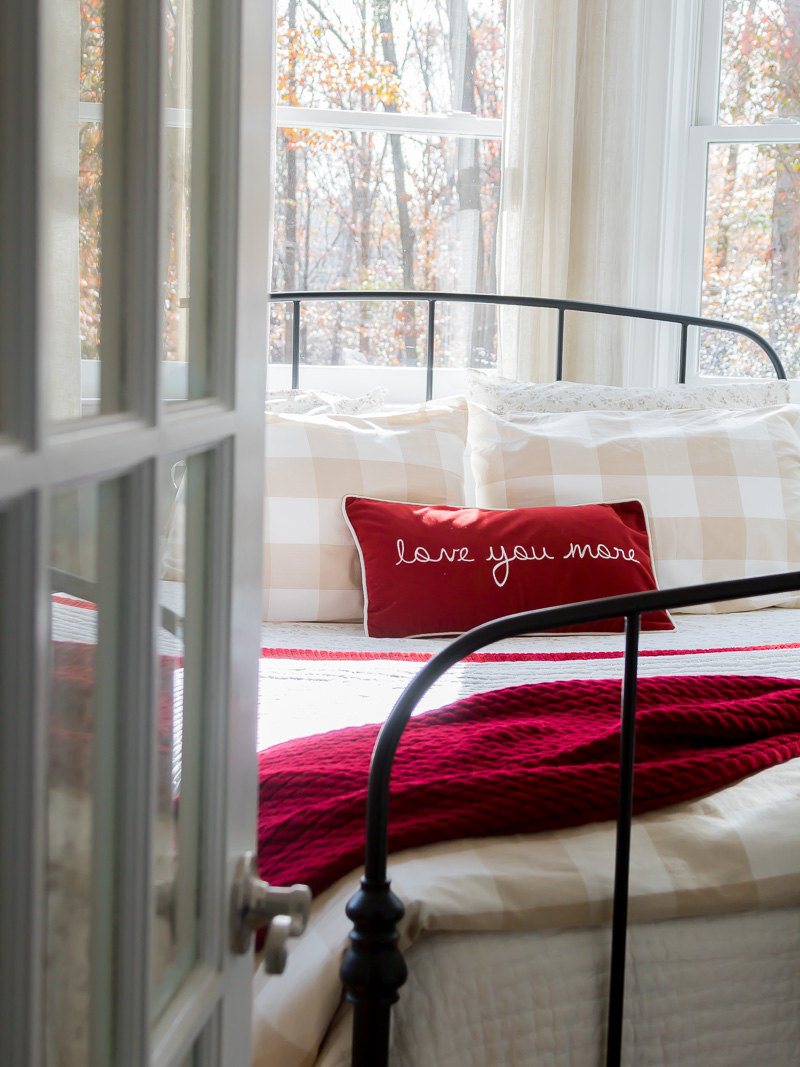 Adding Cheer to a small cozy bedroom
This space use to be my husbands office when the kids were little and didn't fight and scream. The noise forced him to move and now he is in an area above our garage. It didn't take me long to confiscate the area and cram a pretty bed in the room….queen size. It's actually just the perfect amount of space for any overnight guests. A bed and a side table. Besides, what more do you need when you are sleeping anyways?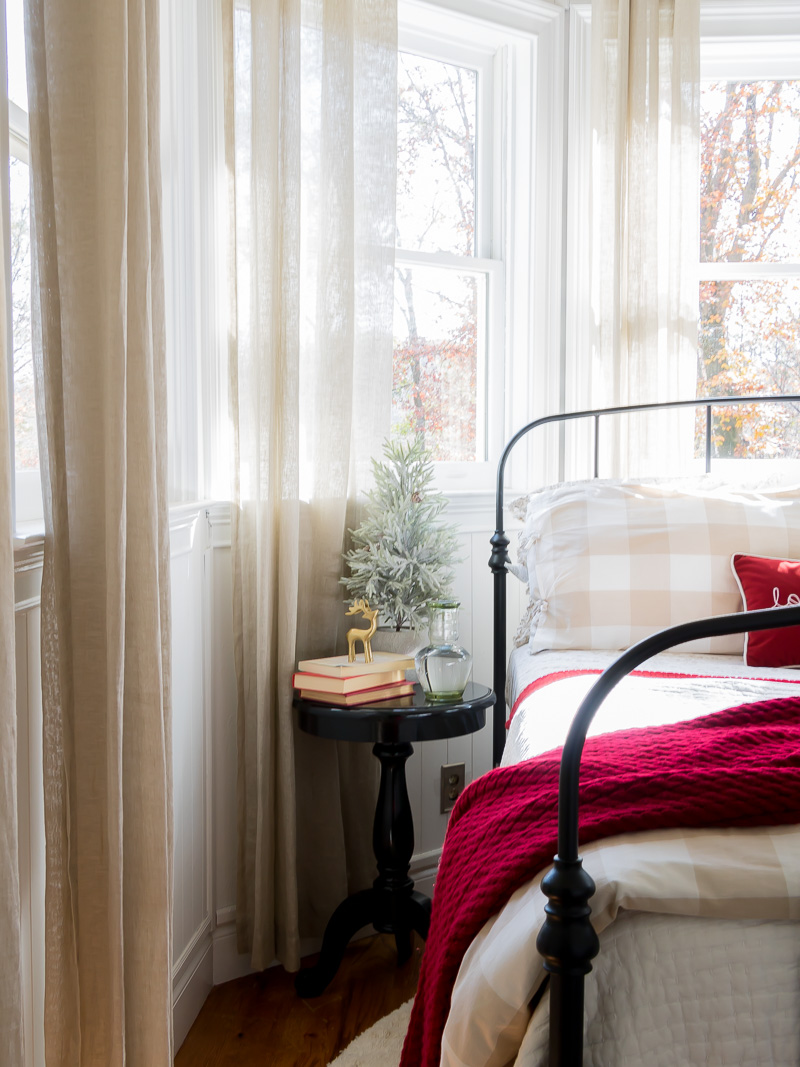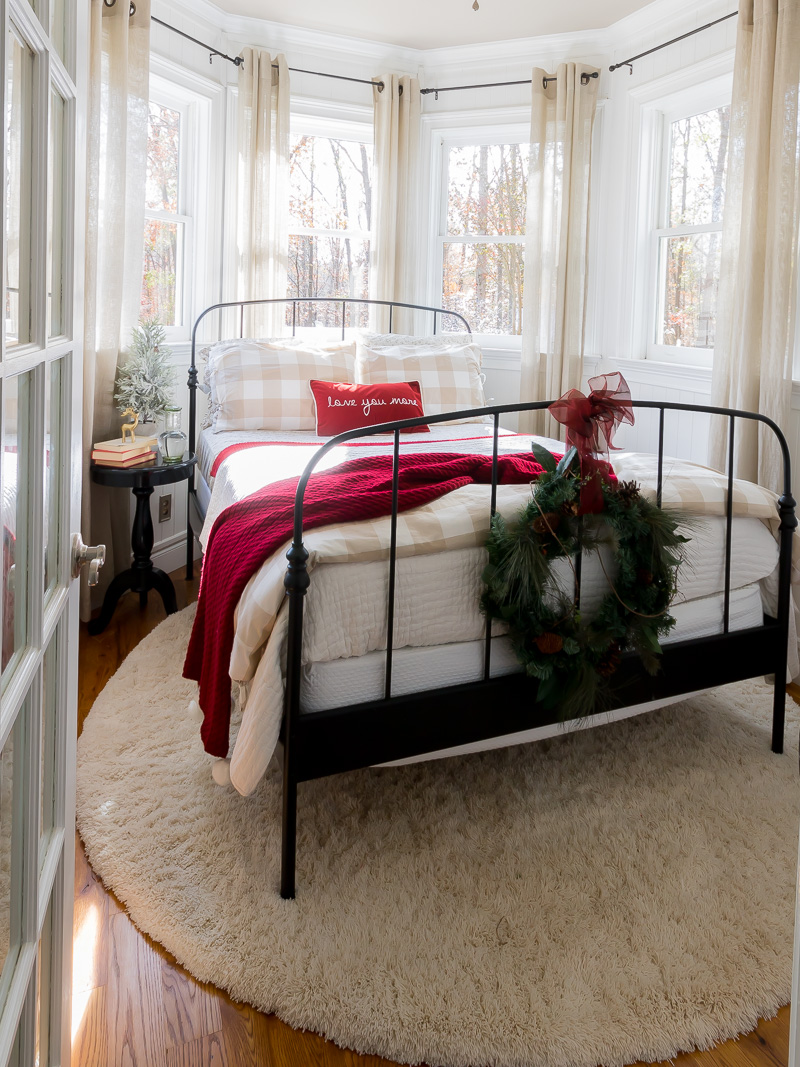 The wall of windows is perfect to let all that natural light in. Although we have no neighbors, I have curtains up for guests who feel the need for privacy….although they are pretty sheer so the occasional wildlife could peek in if they really wanted to. He he. Buffalo check bedding is from Ikea and sheets are Laura Ashley.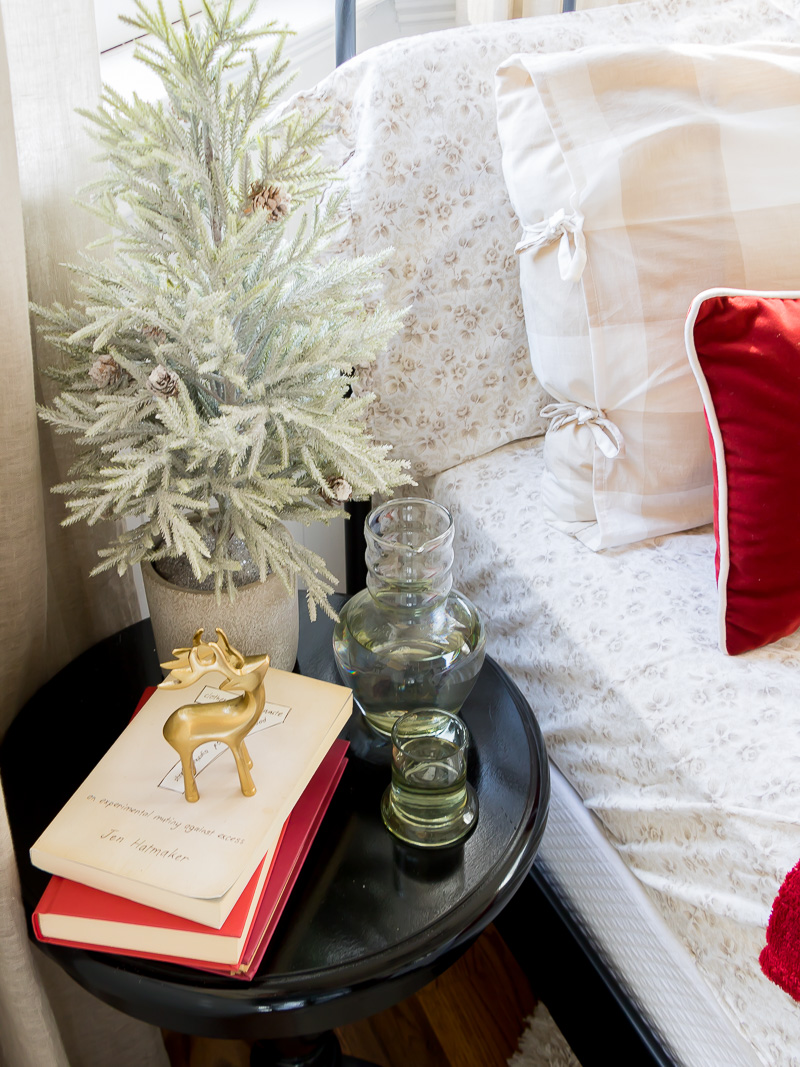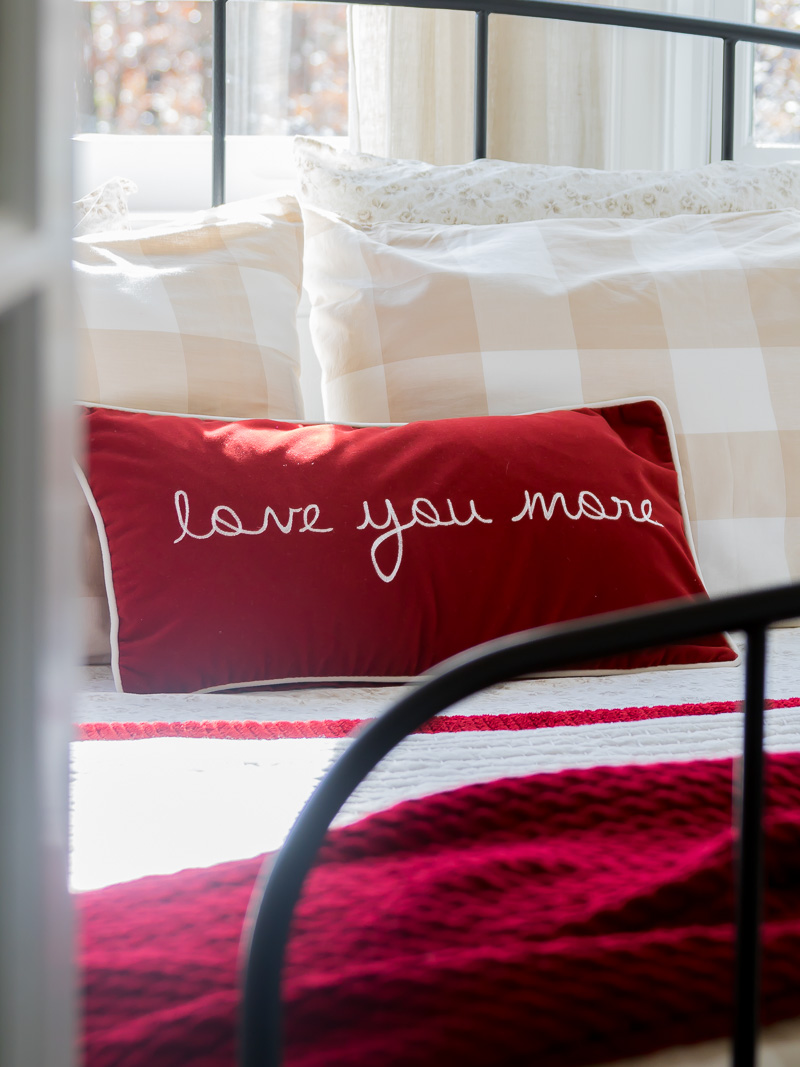 Make your small space flow with one accent color
Since space is limited just a few seasonal decorations are placed out. Sometime less really is more, especially in small spaces like this. I have had this pillow for quite some time, it's one of the things that I end every day saying to my children. I put a coordinating blanket and throw on the bed. At the foot board, I hung a wreath with matching ribbon so the color flows throughout my small space.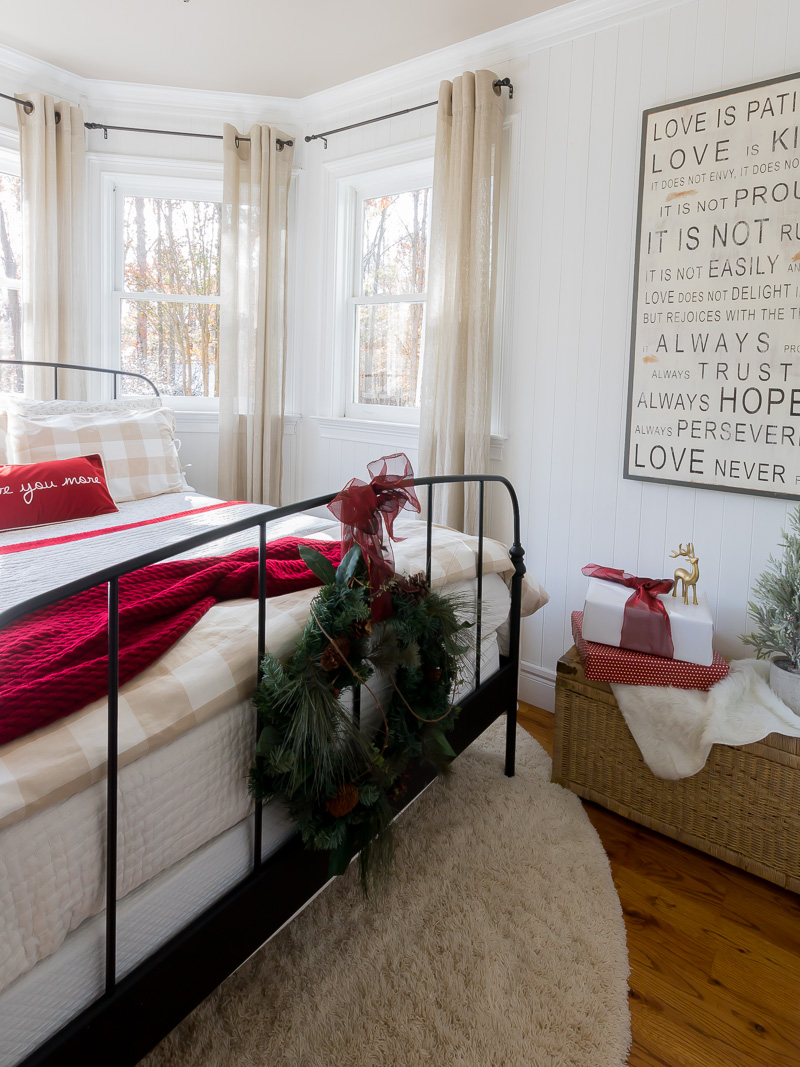 I got the bed several years ago and it is no longer available. I found this one which is similar….and very pretty. A small wicker trunk in the corner serves as extra storage if needed and to hide things from the kids. They have no idea.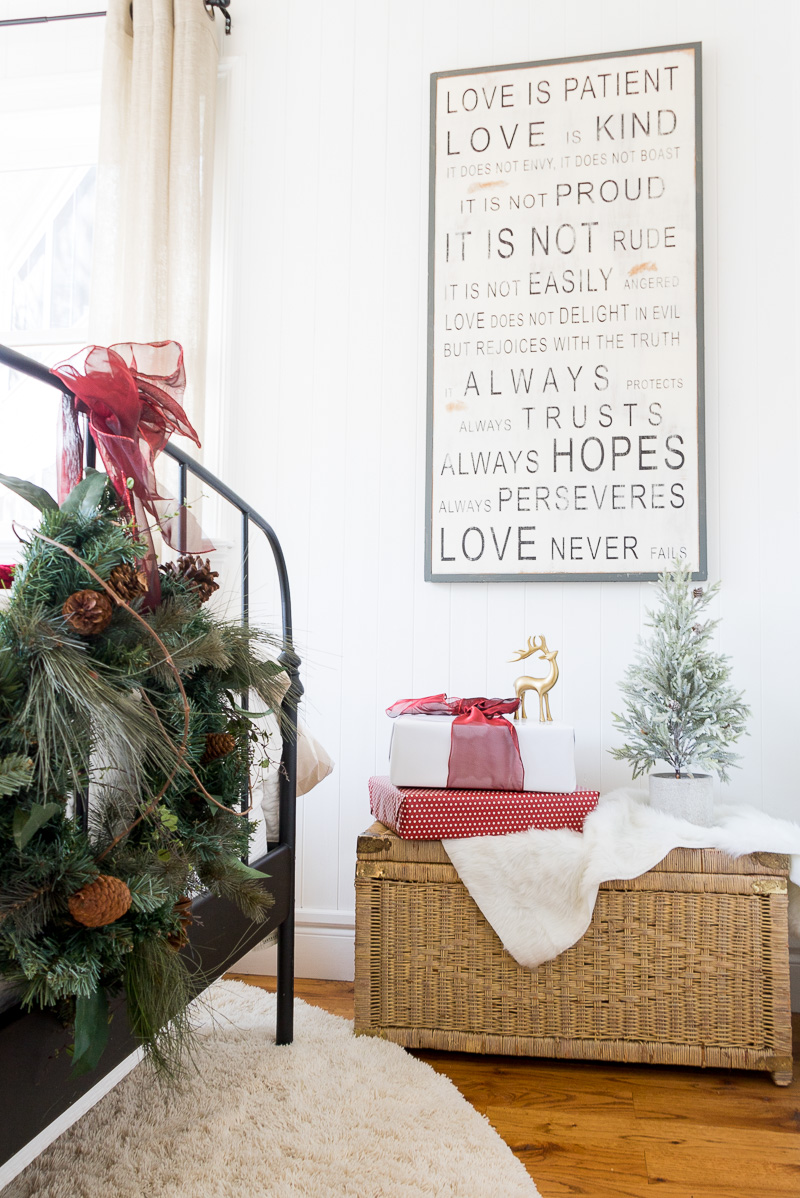 Shhh…..Don't tell!
I hope my adding cheer to a small cozy bedroom will inspire you in your own holiday spaces this season. To see more of my holiday home, click here.
PS….Love you more!

grateful
for guests that get to use this space
post may contain affiliate links for products that I mention