Easy DIY Holiday Stockings that even a beginner sewer can make this holiday season.
For the record I am not even close to know what I am doing with my sewing machine. I had big dreams when my husband bought me my machine 15 years ago…for Christmas. I envisioned custom curtains, pillows, kids clothes. But a good ole straight stitch and some pretty pink stockings are my only real sewing accomplishments.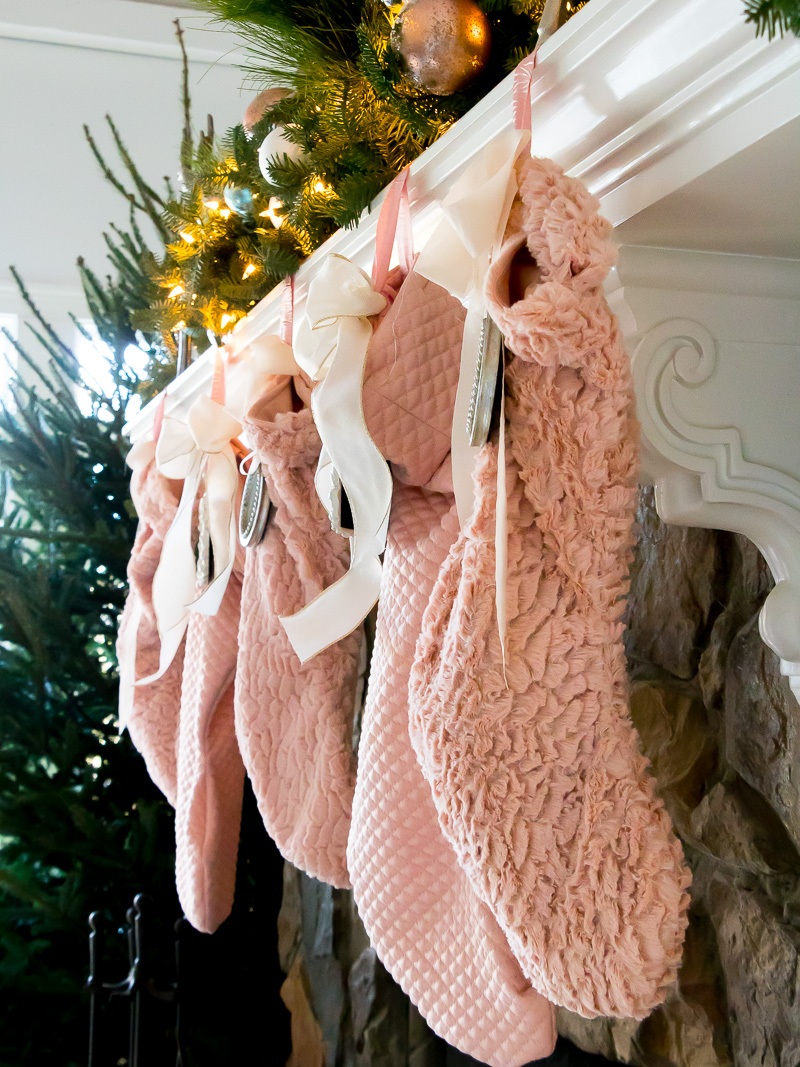 This year I decided to trade in my traditional classic red and go for a pretty blush color. I looked around for blush pink stockings but couldn't find any that I liked. So I got some fabric to make some stockings. Initially I bought enough of the fuzzy fury fabric to make three stockings. I decided to make two more and when I went back to get more additional fabric they were out of it, so I went with the quilted like fabric. I actually like the mix of having the two fabrics instead of all of them matching.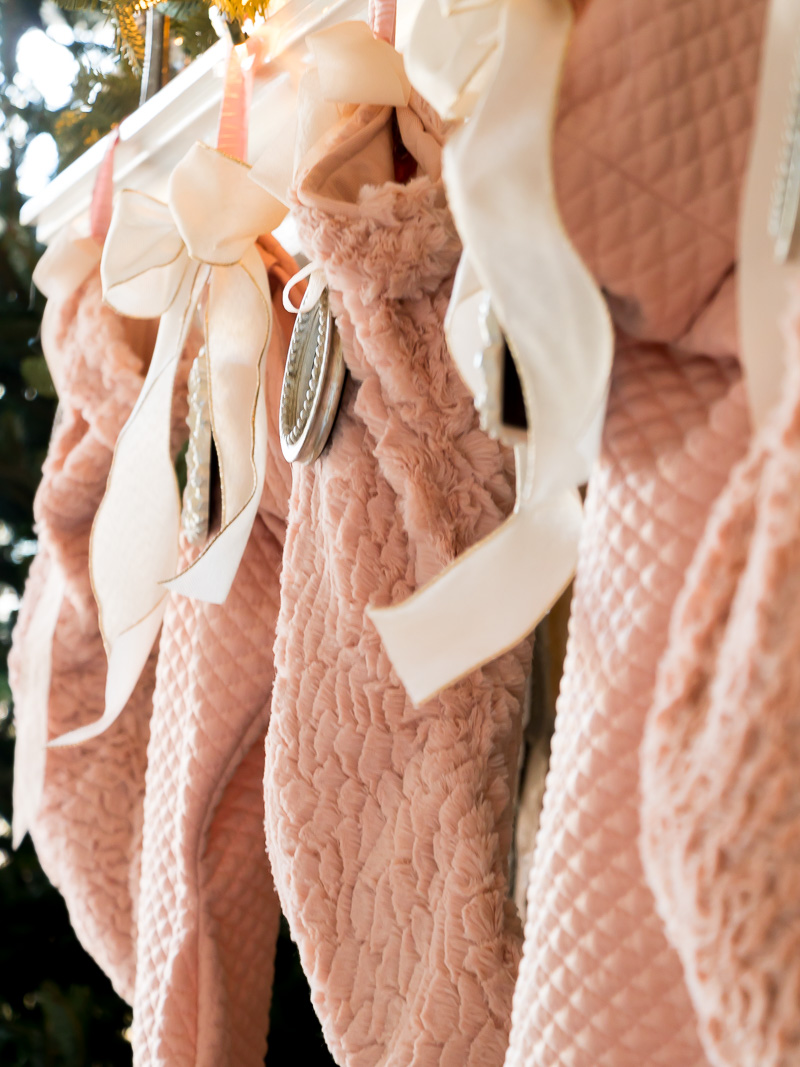 Easy DIY Holiday Stockings
Here's my 'almost beginner status' sewing instructions on how to make these easy DIY holiday stockings.
Supplies needed
1 1/2 yards of fabric – will make 3 stockings
Pins
scissors
Sewing machine or needle and thread
Ribbon for the hanger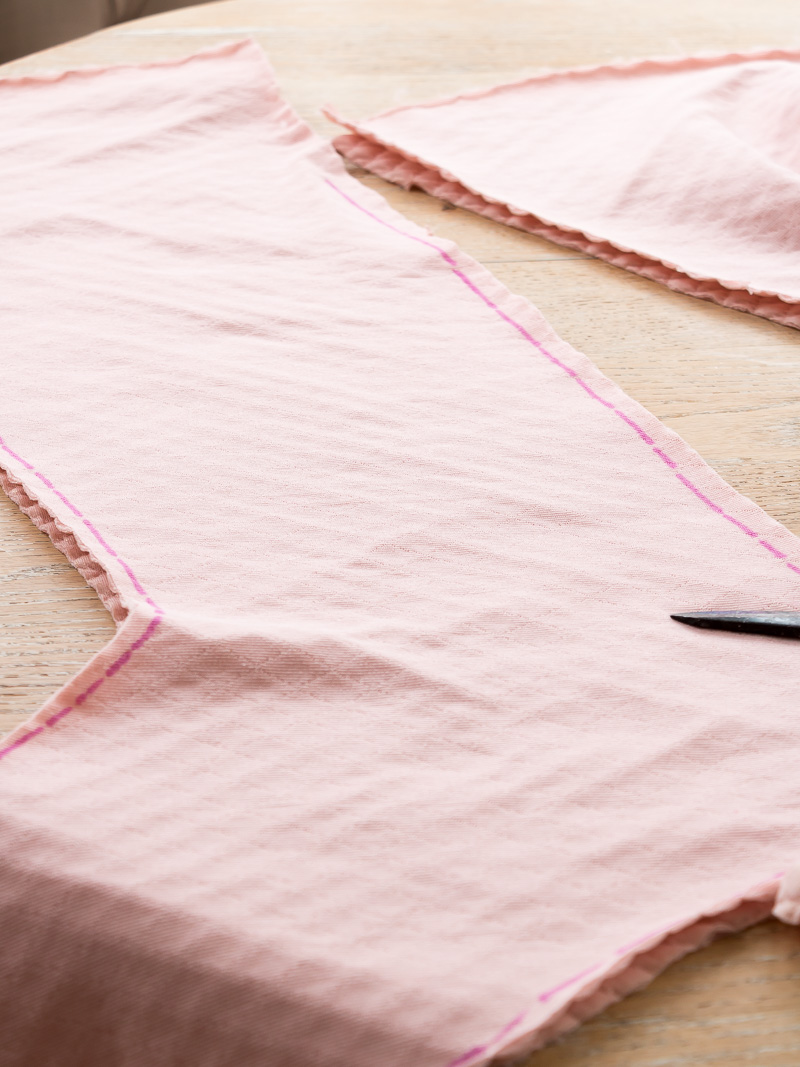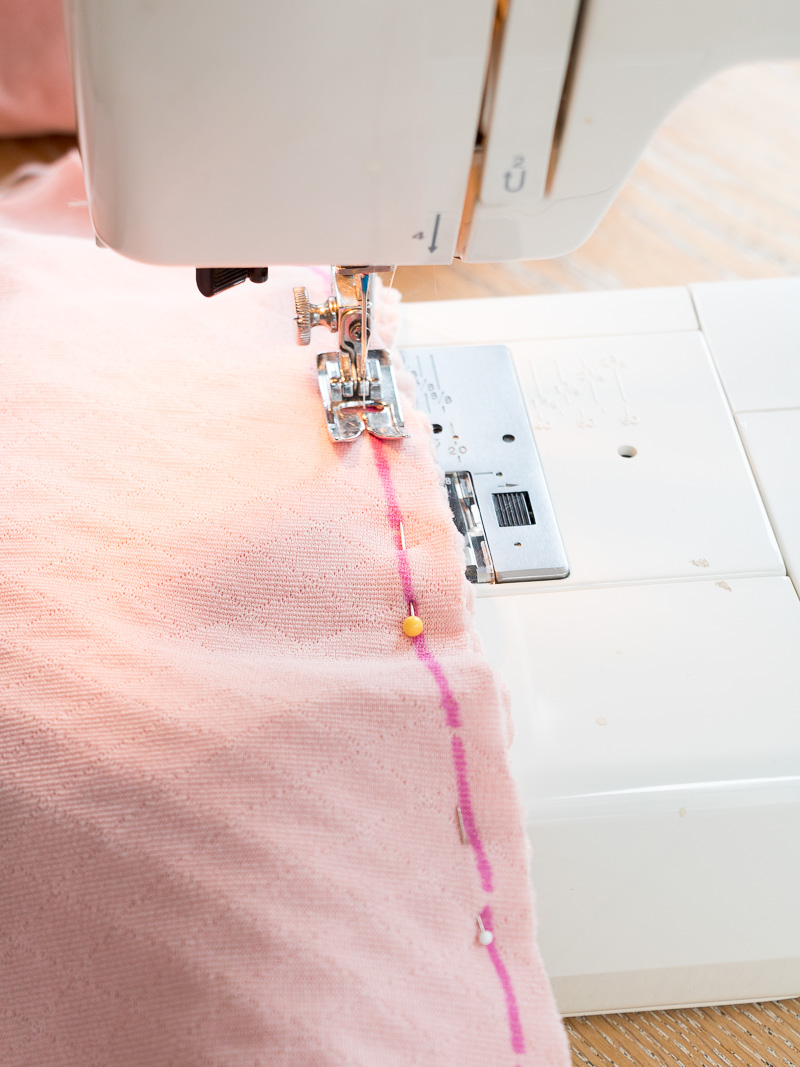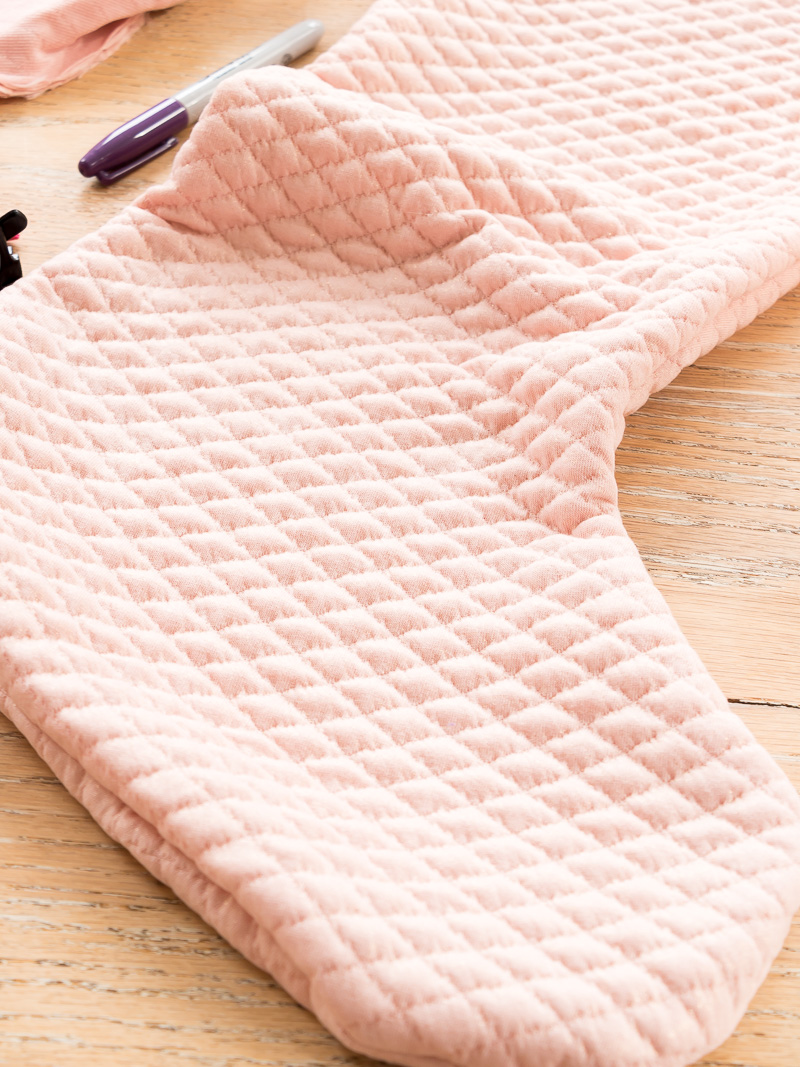 Trace your stocking shape onto the backside of your fabric and cut out
pin your sides together
sew along the shape of your stocking
turn the stocking right side out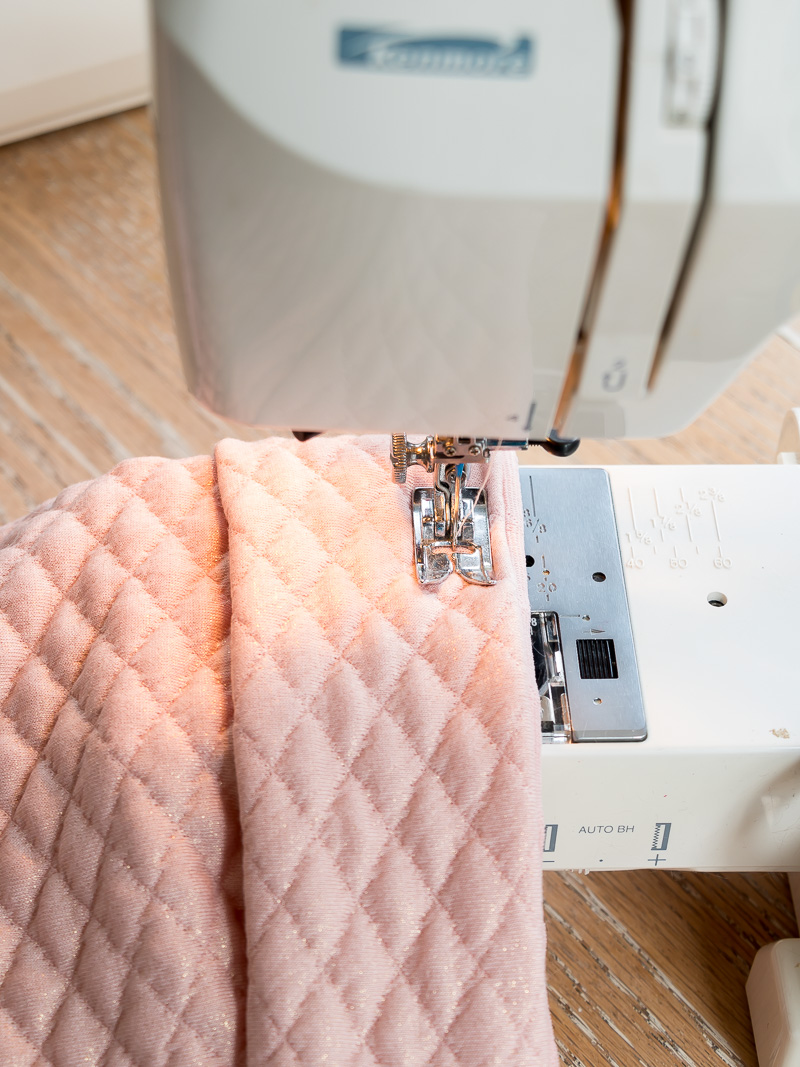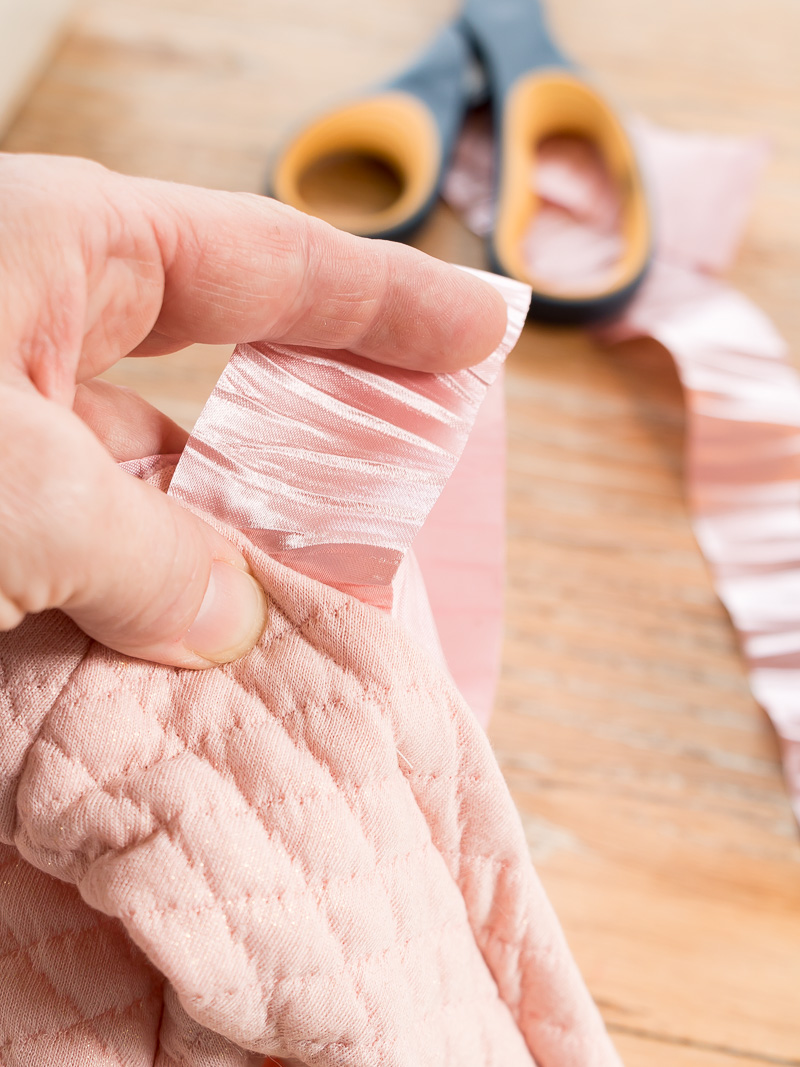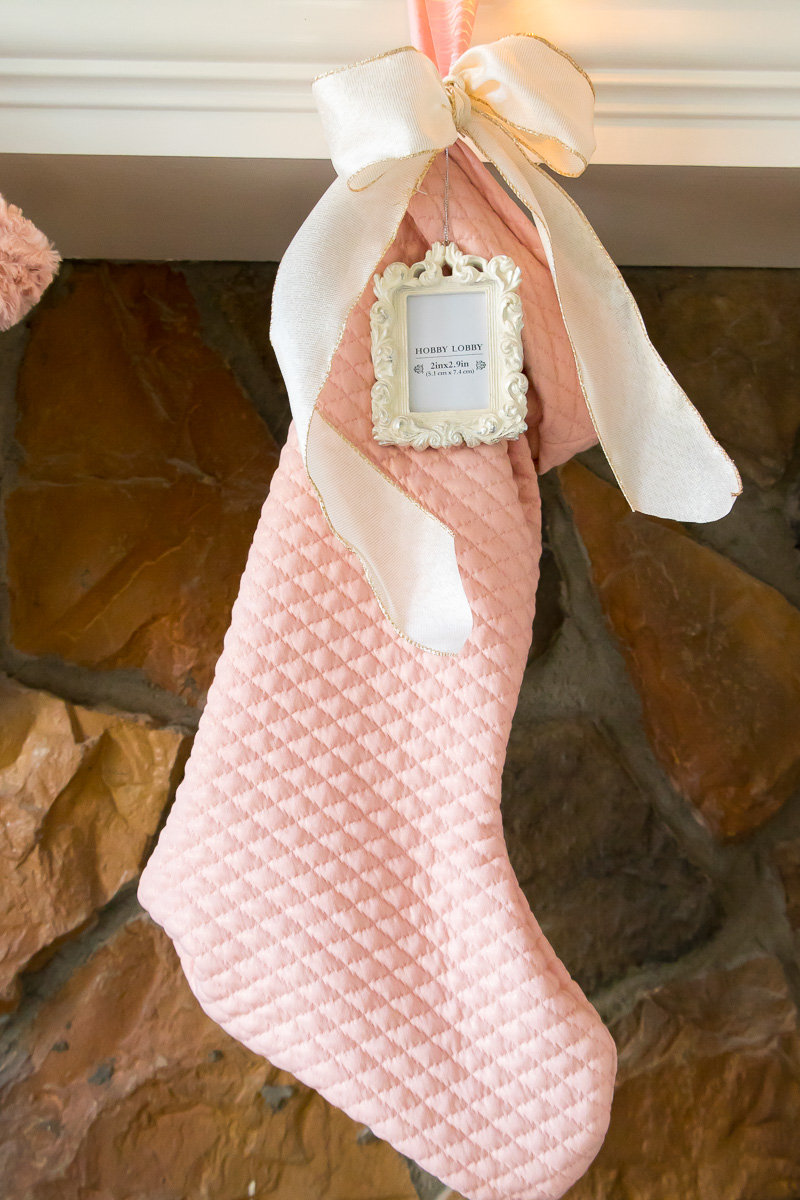 Fold down the top a few inches and then fold back up so that the right side is showing. Put a simple stitch around the top.
Cut about 10 inches of ribbon and sew into the inside of your stocking. This will be used to secure the stockings on your hanger.
This is optional, but I added a miniature picture frame and tied ribbon around it.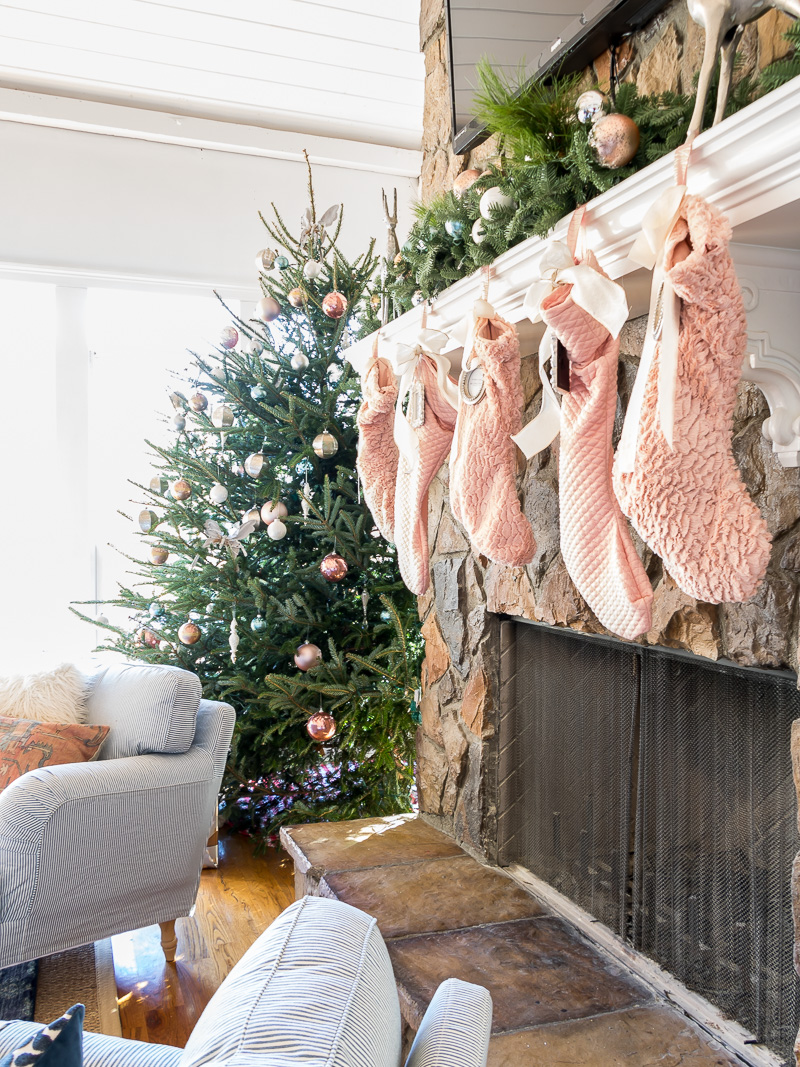 Oh, I should mention that it cost me about $17.00 to make five stockings. You can see more of my holiday home here.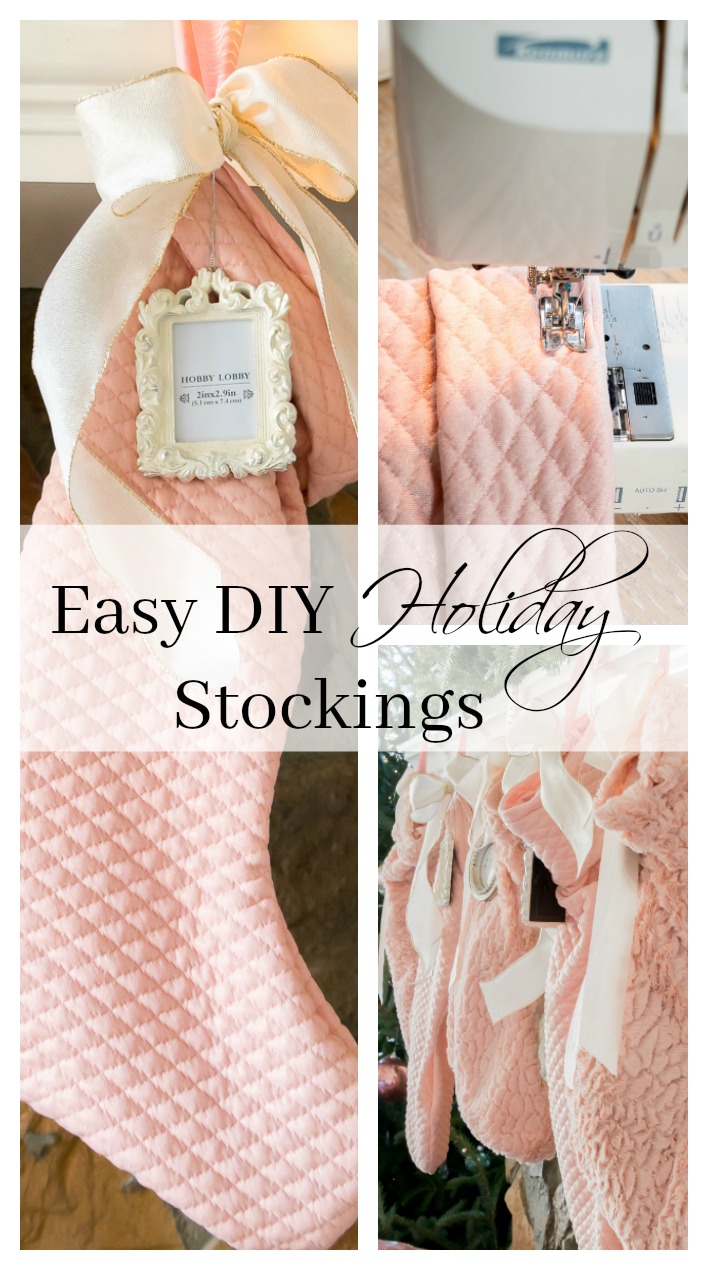 And that my friends is how 'an almost beginner level' seamstress whips up some easy DIY holiday stockings and saves money. I hope I may have inspired you to sew up your own holiday stockings this season.

grateful
for a mantel to hang stockings on