Taking kids holiday pictures and a few tips I use for the perfectly imperfect shot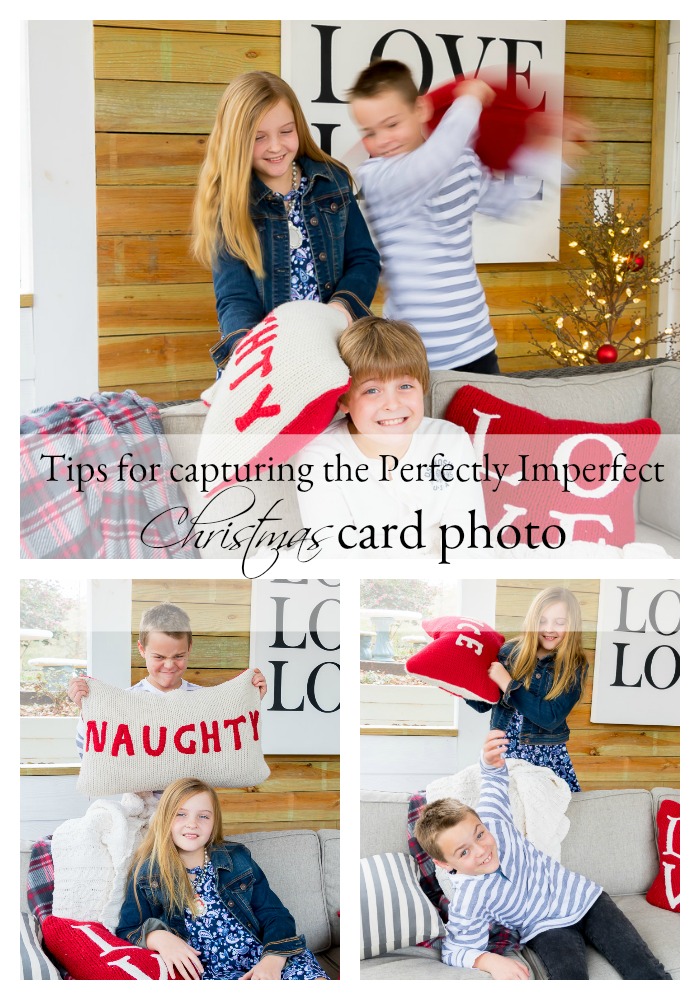 For the record, taking pictures of my kids for the annual holiday card is an ordeal. A big one. Like I need a glass of wine… or two before the session starts. As the kids have gotten older, it has become increasingly more challenging to get that 'vision of sugarplum fairies' Christmas card picture that I have in my head. So guess what, I changed the vision.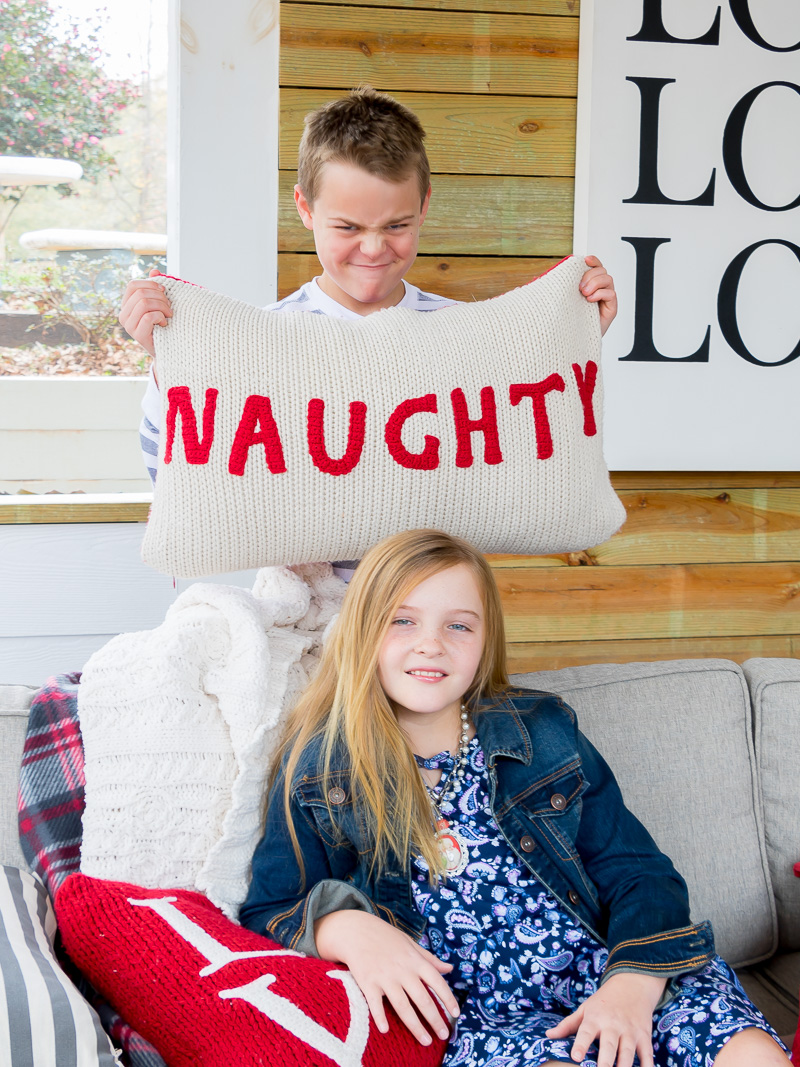 Taking kids holiday pictures and a few tips I use for the perfectly imperfect shot
Tip 1- Have a plan and let the kids be apart of it
Having a plan on when and where, what the kids will wear and how you want them positioned will serve you quite well. But let them be apart of it. My boys do not like to get dressed up…at all, so I put out some mom approved clothes and let them pick out what they wanted to wear. My littlest guy didn't want to wear pants so I told him he could wear shorts, and I ended up putting a throw on the couch over his legs. I know, who really cares if he wears shorts but they were raggy old gym shorts….. and mom gets the final say.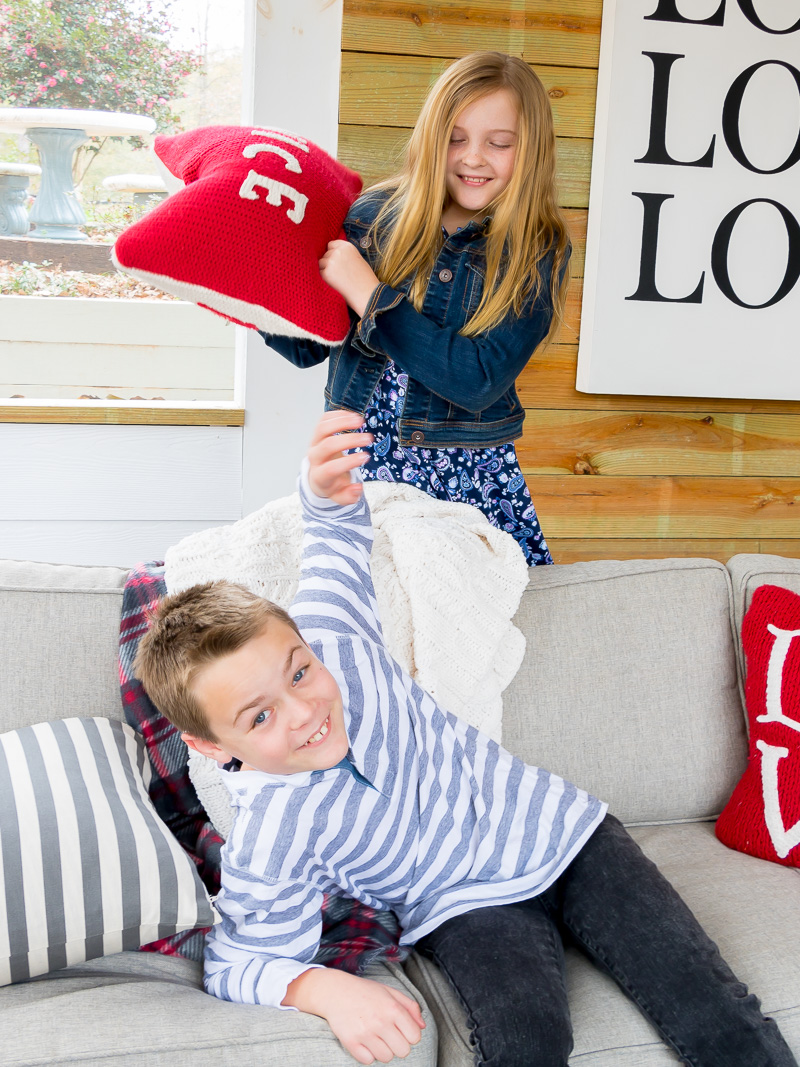 Tip 2- First, Let them have fun
Since this is a painful experience for them (except for my Lily) I start off with some fun shots to get them all excited about taking pictures. Well not really, but they think it's fun. They thought I was nuts when I told them to have a pillow fight. Guess what, it helped to reduce the fits and fuss. The real smiles showed up, not the grit your teeth kind. And honestly it was as close to reality for them…and me as I could capture.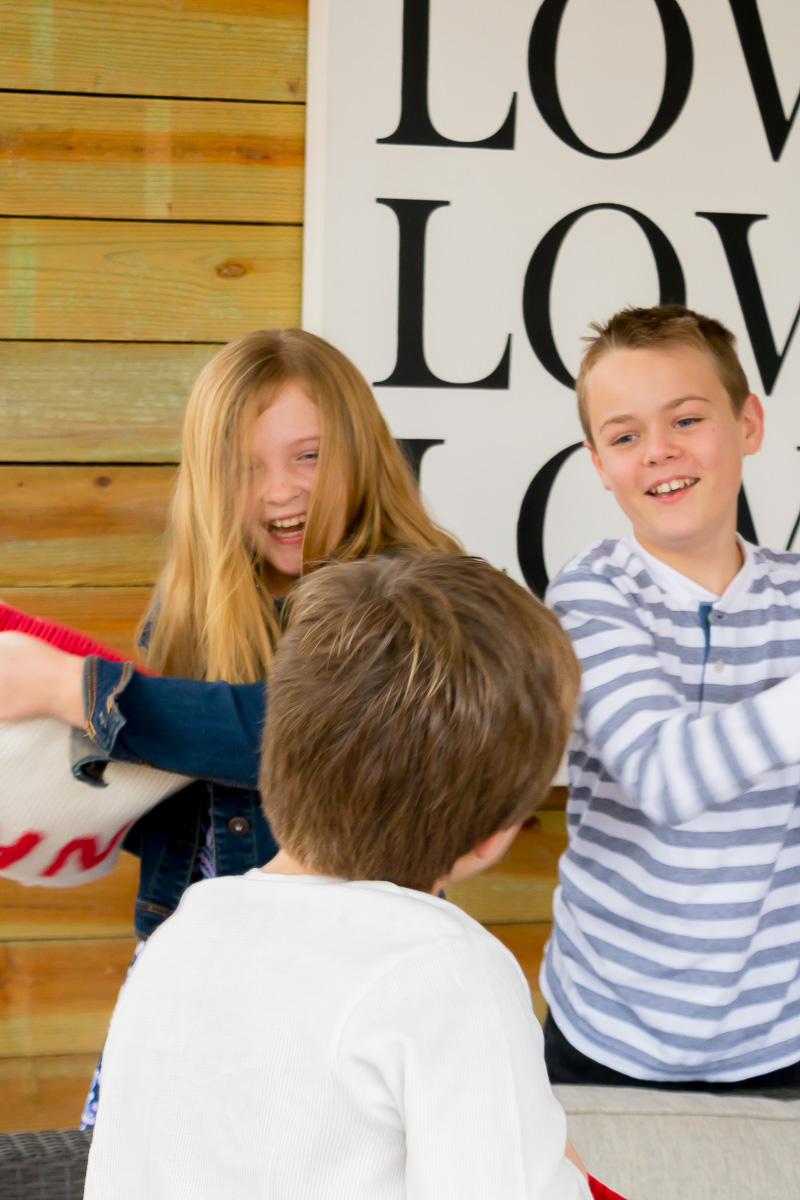 Tip 3- Capture the unexpected shot
This was not at all the vision I had in my mind to send to family and friends in the annual Christmas card, but it is a contender. Why? It truly represents the personality and spirit of my kids and that's really what I want people to see. It's certainly not that beautiful shot that I was after, but I think it's perfect. We are a 'watcha see is what you get' kinda family anyways. BTW, I did think last years picture was pretty darn good…but painful for the kids. You can check it out here along with other helpful tips to for amazing Christmas Card photos.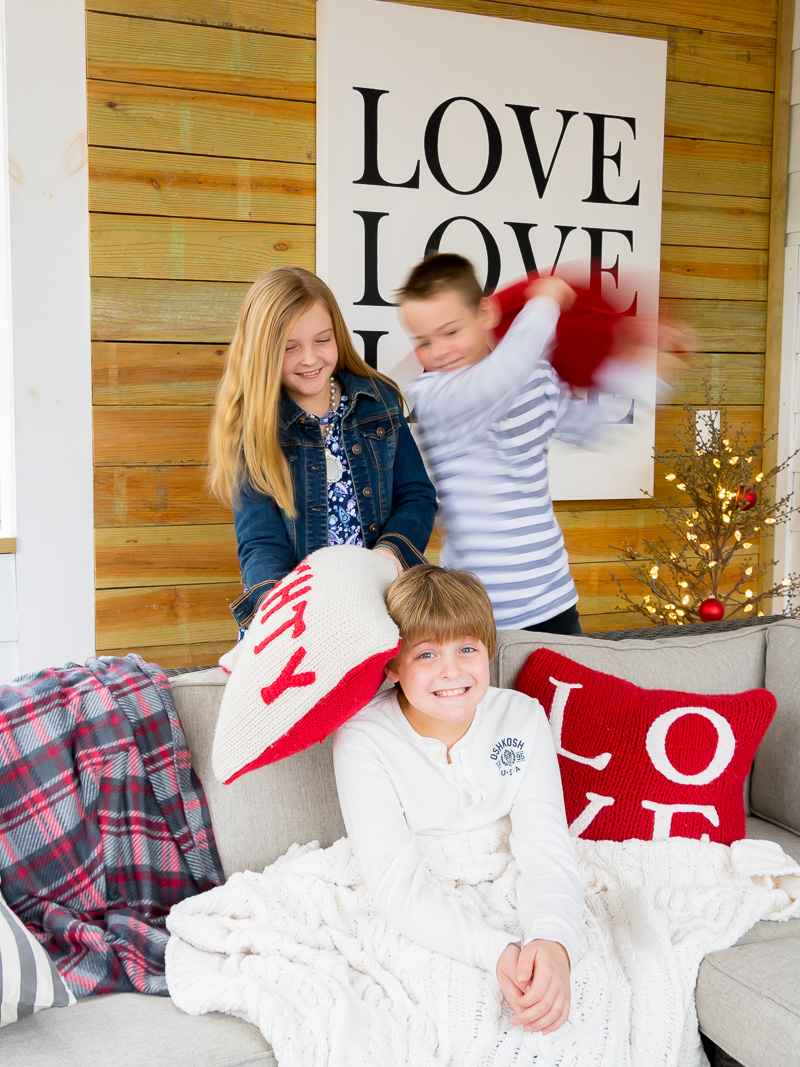 Since I was having so much fun torturing the kids with pictures, this was day two and the 129 outtake. It didn't get any better but at least the cat was smiling and I had some wine.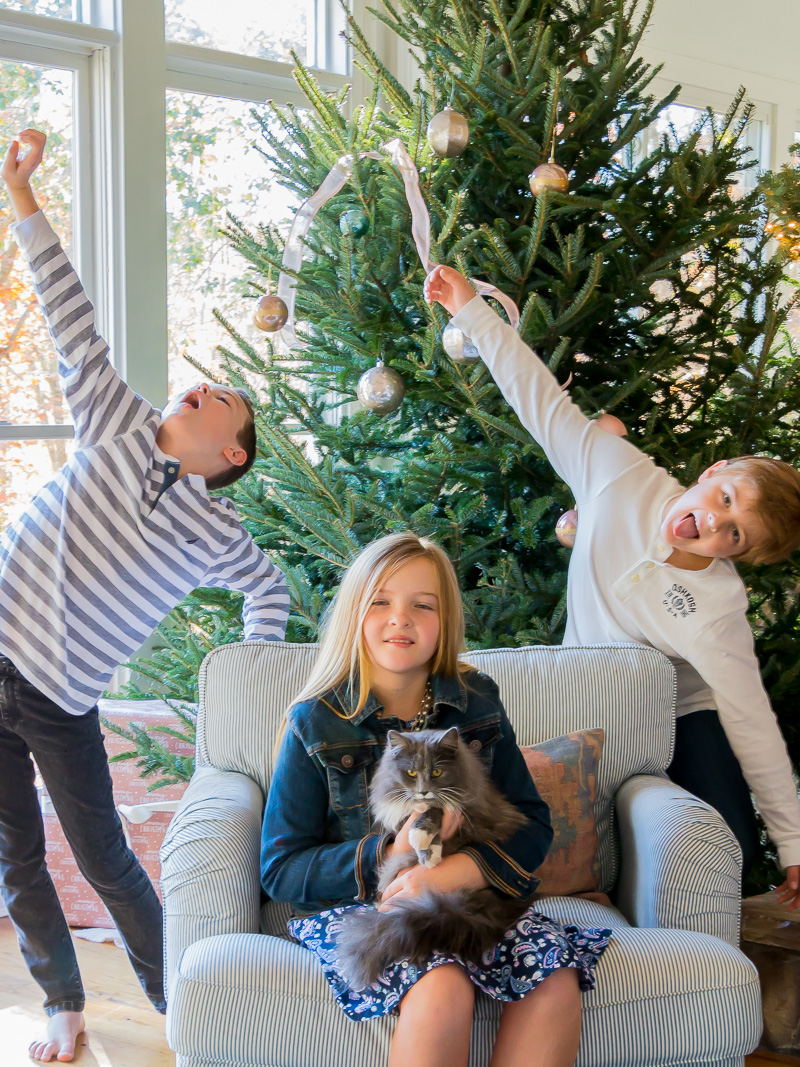 I'll show you what perfectly imperfect picture I decided to use once I figure it out and order my cards. Which by the way, I actually may do New Years cards this year instead. Which may be a nice surprise a comical way to ring in the New Year!

grateful
for my kids