Happy Monday!
I'm off to a slow start this week. I am nursing a back injury that I got at the gym last week. It seems as though I am not the beast I thought I was.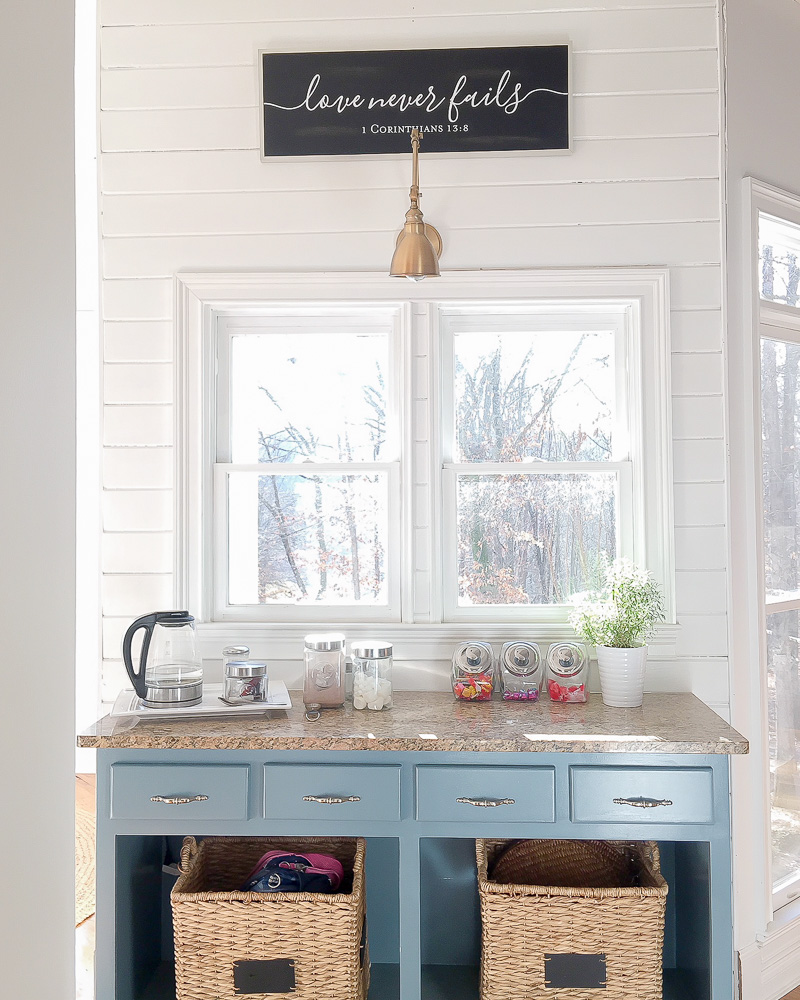 The area above the new light that I hung was missing something, so I picked up this sign 'love never fails' at Hobby Lobby. I think it's blend of simplicity, the font on the sign and the meaning are perfect for this area. Side note: I'm in the process of getting doors for this cabinet ( after 3 years) and a new counter top.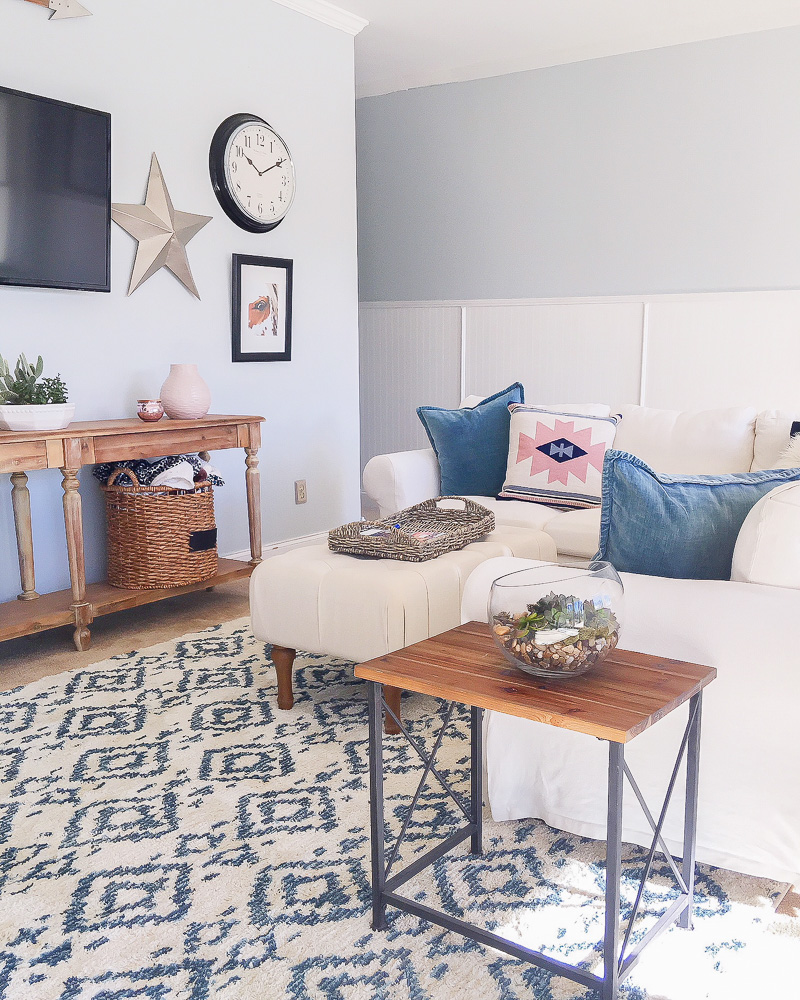 You know the rug that I put in the guest house late last year here, well I moved it out, to our den. I love this rug. It's got a fun, modern vibe and works great in this space….or any space for that matter.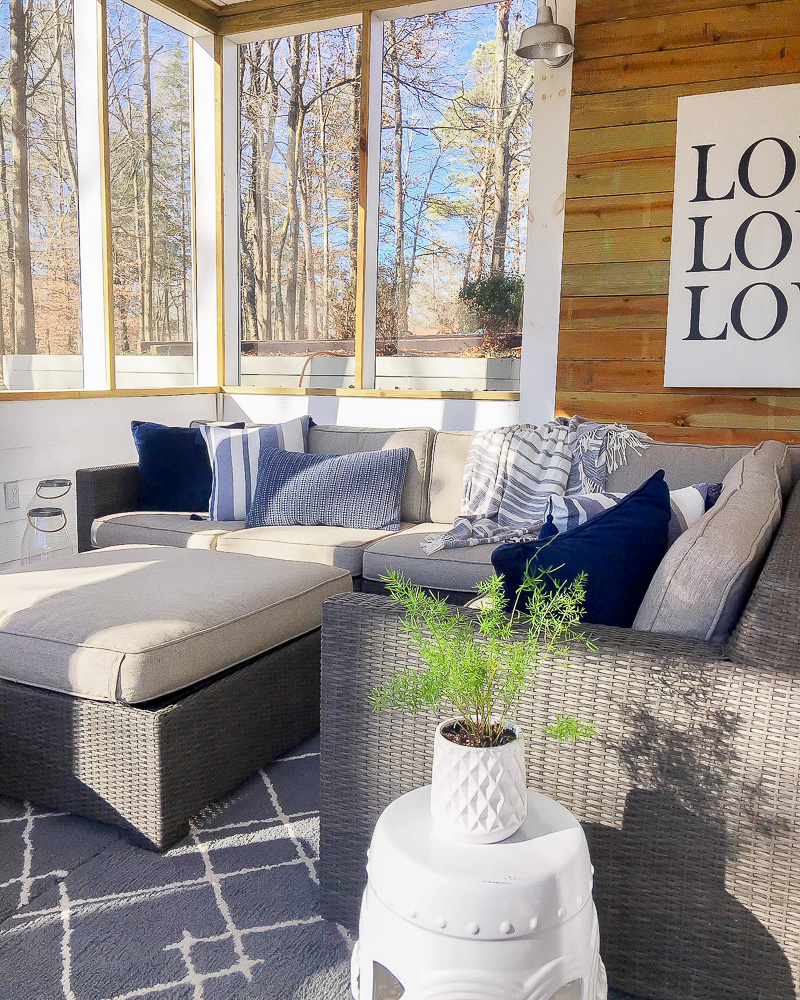 Mother Nature was teasing us one day last week when it was a 'perfectly blue sky, almost Spring kinda day'. Since we didn't have this space completed last Spring I can't wait to use it during the spring months. I'll use my blue pillows throughout the spring and summer months and add in some fun pops of color. You can see what this space looked like before here.
I am still not finished with painting the ceiling in our family room. Almost. My hubby did get his part done over the weekend, so I will wait a few more days for my back to feel better and get it done. I did order these lights for the space and I can't wait to get them up.
And lastly, I finally got on the instant pot train and bought this one. We had a pot roast and veggies over the weekend and it was so delicious and took only 40 mins to cook. Tonight we are having beef stew. I might actually start to enjoy cooking.
Do you have an insta pot? If so, what do you like to cook in it?
I'll be back early Wednesday morning with last minute Valentine ideas using things you have around your house.
Have a wonderful week!

grateful
for help around the house when I really needed it
This post contains affiliate links for products that I mention