Last minute Valentine Ideas using items from your house including wrapping paper, Oreo's, Pringles can and chocolate.
Happy Valentines Day sweet friends! Although we knew this day was coming since February 15th of last year, some may be scrambling today at the last minute to shower their sweethearts with love. Could that be you? If so, I have a few ideas that you can do to treat your honey with some sweetness. Best part, they are probably things you have around the house or could run out and get and make quickly. I got your back!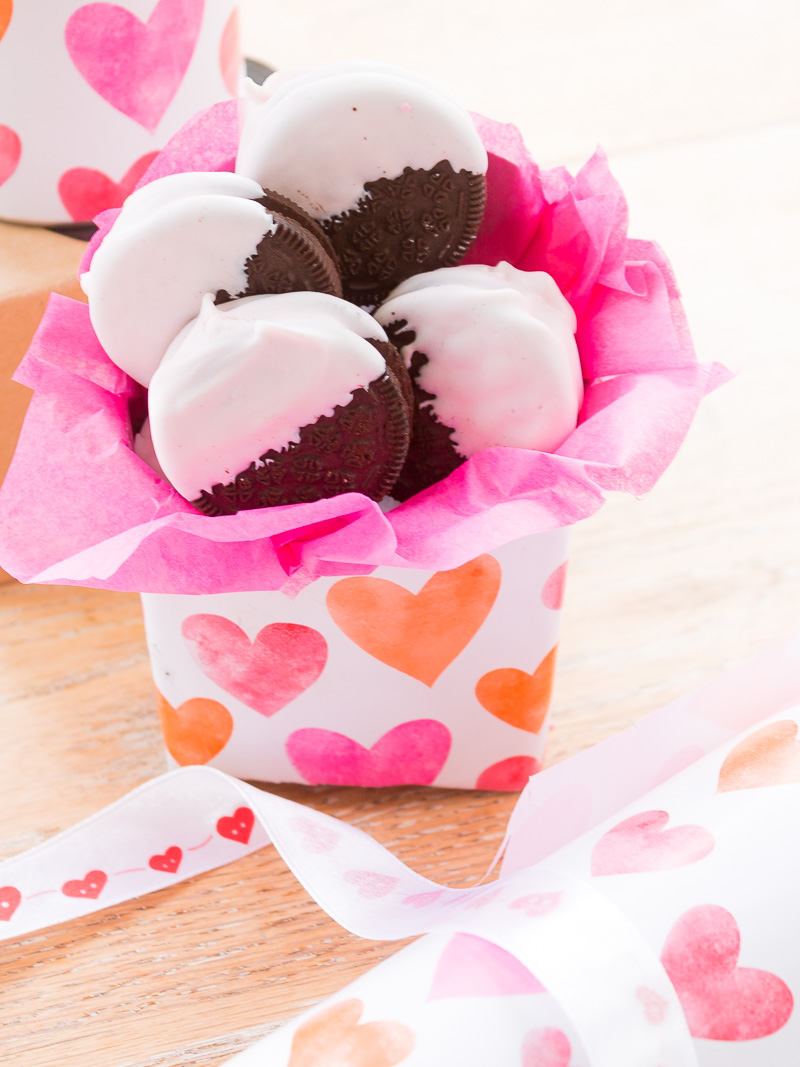 Last minute Valentine Ideas using items from your house
I think a lot of time, it's more about the packaging then the delectable treat. Well, maybe almost. It show's a little extra thought and time when you take ordinary items for the house and turn them into the cutest Valentine containers….regardless of what you have in it.
Reuse your Pringle Cans, fry boxes and other containers and cover with some cute wrapping paper with hearts or other appropriate theme.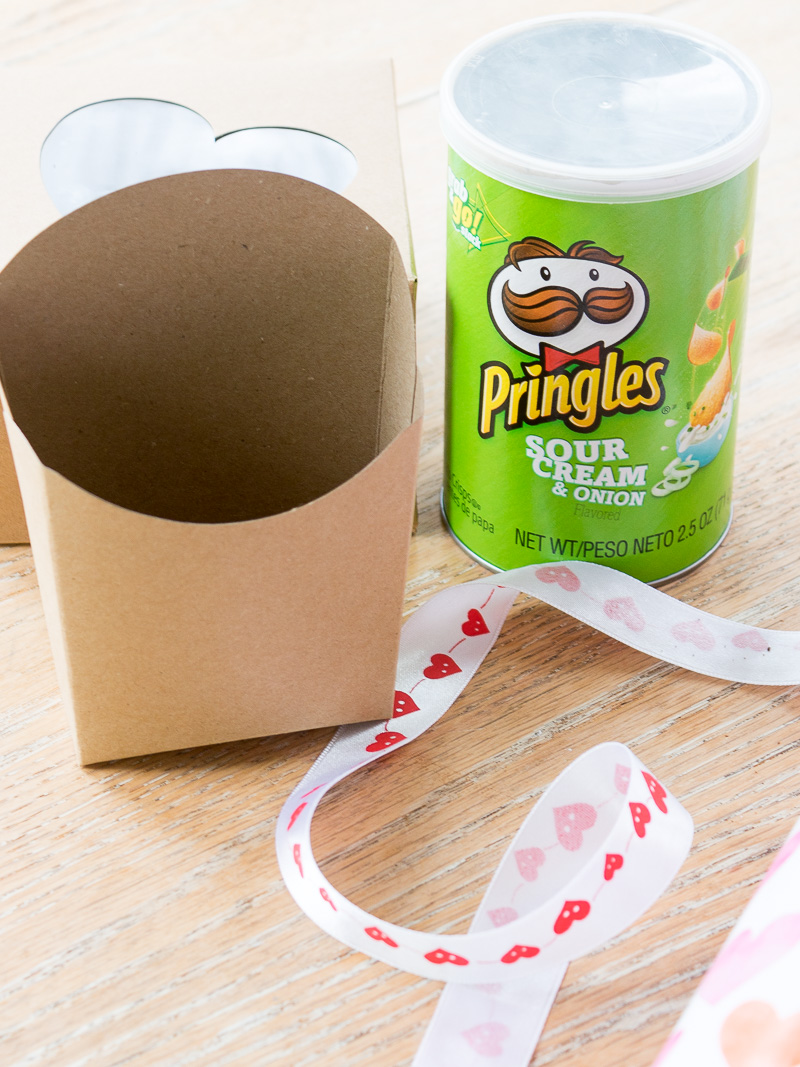 Use some colored tissue paper/wax paper and place your treats in the containers. These are my four step chocolate covered cookies that I love to make and my three step chocolate heart candy . Notice a theme with the number of steps ? Seriously, both of these treats will take less then a hour to make, set and wrap up.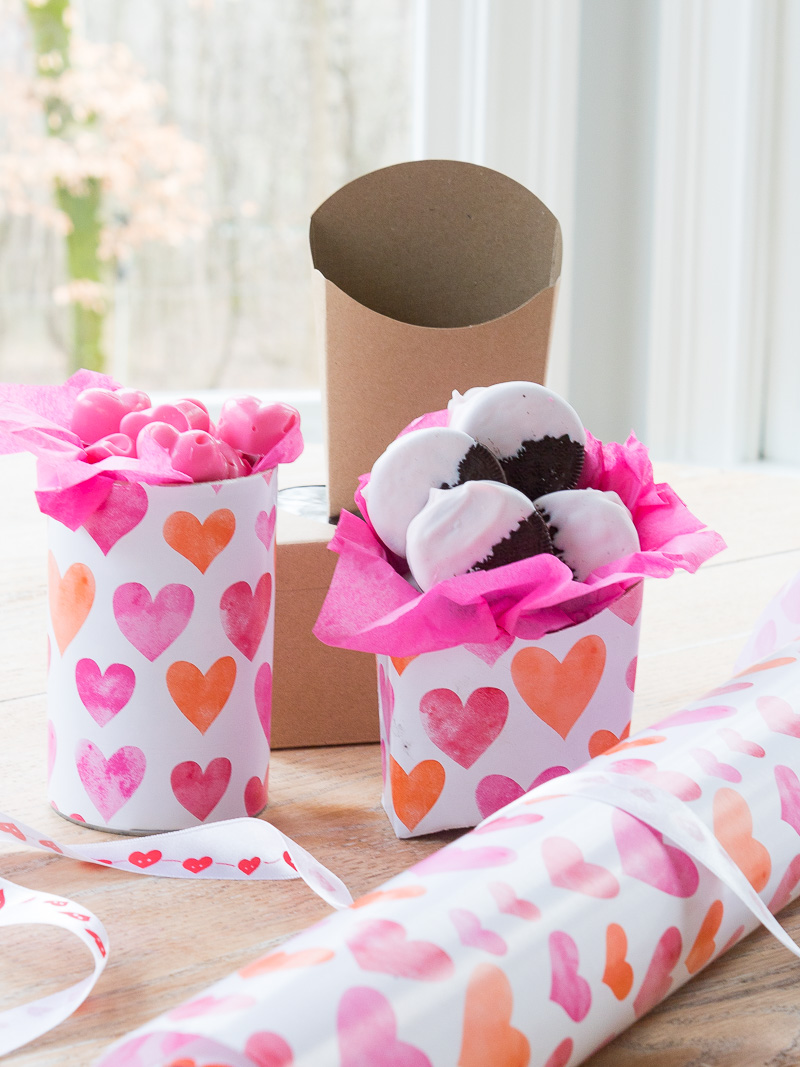 Besides wrapping paper you could use colored tissue paper, scrapbook paper or newspaper….you get the idea. Secure with double sided tape or spray adhesive. When I don't need a container with a lid (Pringles cans are the best), I love to decorate the plain fry boxes that I get here .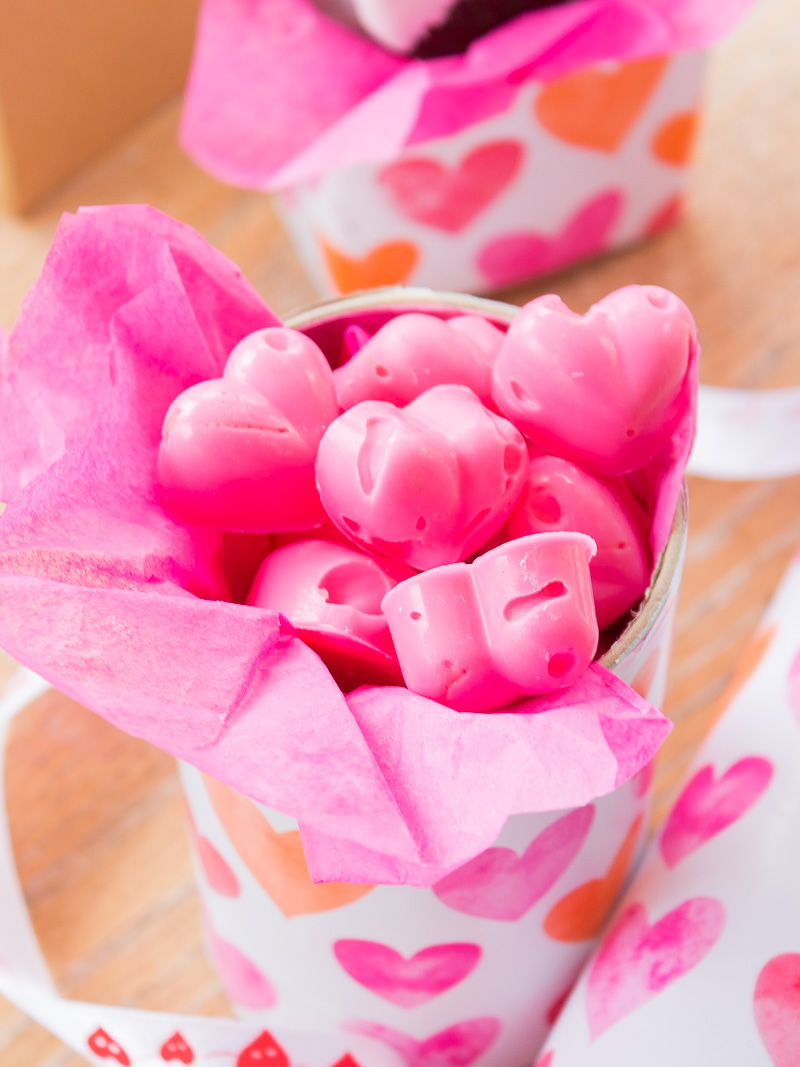 I tend to find cute wrapping paper outside of the season at stores like HomeGoods, Marshalls, Hobby Lobby. The options are really endless on how you can use ordinary items from the house and transform them into the most darling gift containers for days like today, or any special occasion.
I hope my last minute Valentine Ideas using items from your house helps to inspire you….or keep you out of the dog house today.
Love and Hugs,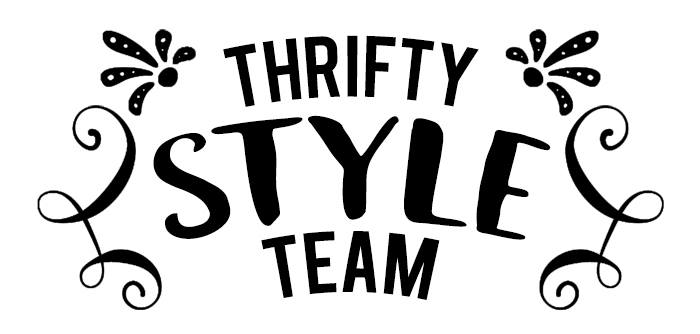 Looking for more thrifty ideas. Look no further then the links below from the Thrifty Style Team!