Cinnamon and Sugar Belgian Waffle Recipe is a crowd favorite around the breakfast table.
There is something so comforting and cozy to my family when we can sit around for breakfast on the weekends. We are not always the most traditional for meals during the week with active schedules. During the weekends we always will eat a big breakfast and dinner together. It's not always about what we are eating that is important for us, but the opportunity to laugh, share and just enjoy the closeness we feel when we are sitting down together.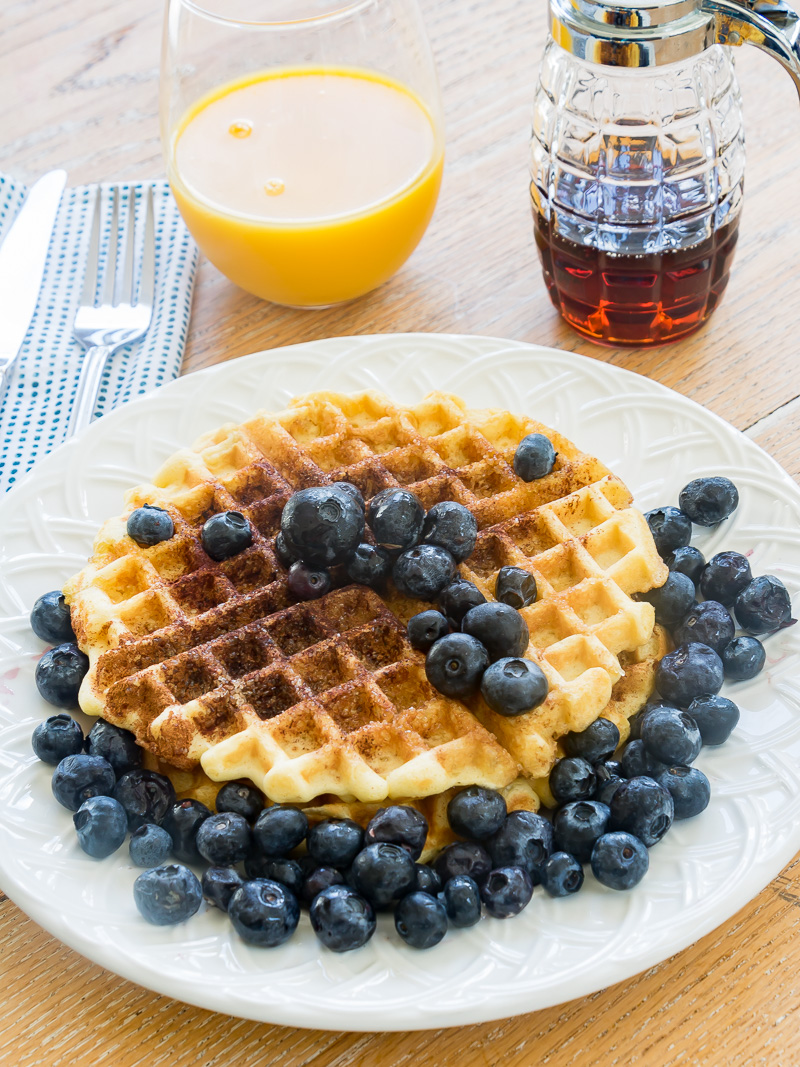 Thanks for joining me for another installment of the Cozy Living series. If you missed last month's post on styling tips using the same pillow you can get all caught up here. This monthly series is so inspiring to me. I love to see the various ways others make their homes and lives more cozy and memorable. I hope it inspires you to do the same in your own home. All of the links to the other bloggers will be below. Don't forget to stop by and visit each one.
Cinnamon and Sugar Belgian Waffle Recipe
As you know, we like to keep meals simple and easy around Duke Manor Farm. Of course, most things have to be kid approved and not get to boring or I'll hear "mom, didn't we just have this yesterday for breakfast and lunch! lol. Kidding aside, we will often take our favorites and change them up just to make it a different. One such favorite are Belgian waffles. Today I want to share my cinnamon and sugar Belgian waffle recipe. I think you would love it as much as my family does. You can see more of my easy, simple and delish recipes here.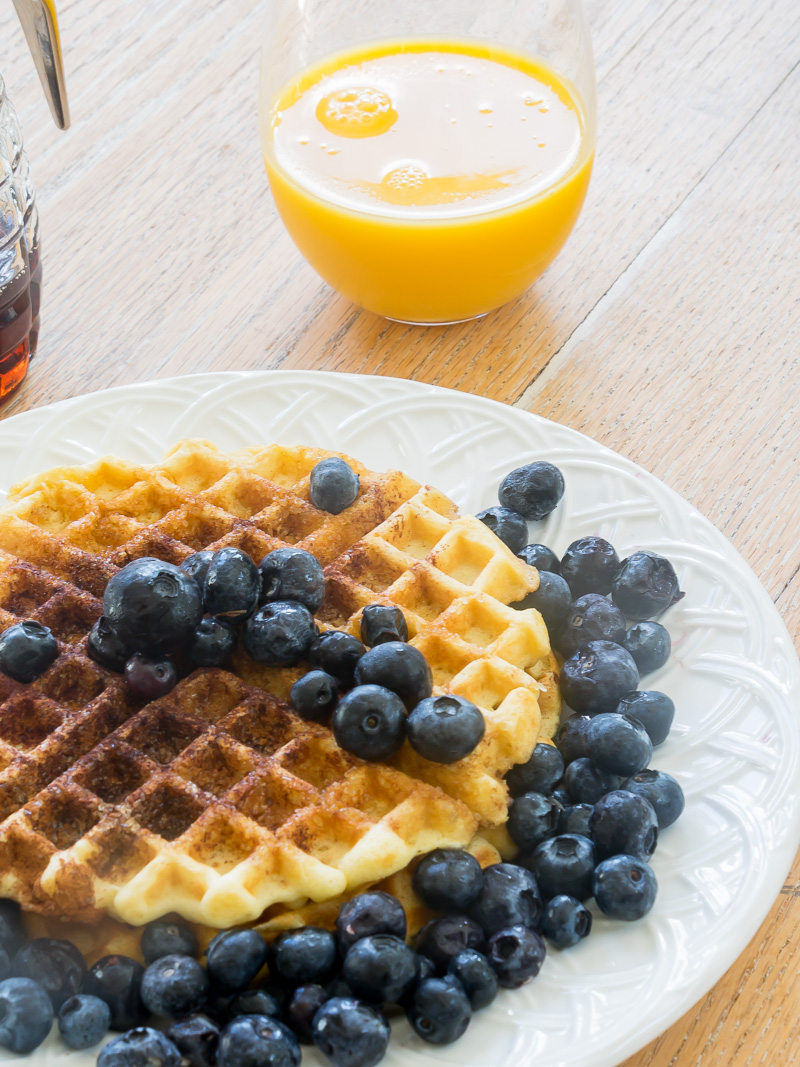 I mentioned here that we recently got a new waffle maker when our other one stopped working. For the price you can't beat this one especially if you cook a lot of waffles. We always use this waffle mix . They also have a pancake mix that we use as well. The waffles and pancakes always come out so fluffy and tasty. Besides, my kids think it tastes like cake batter, although I don't.
How to whip up some yummy Cinnamon and Sugar Belgian waffles
Waffle Mix
Cooking Spray
Cinnamon
Sugar in The Raw- This will give it a slight sweetcrunch. I also use raw sugar when making my southern sweet tea recipe which you can find here.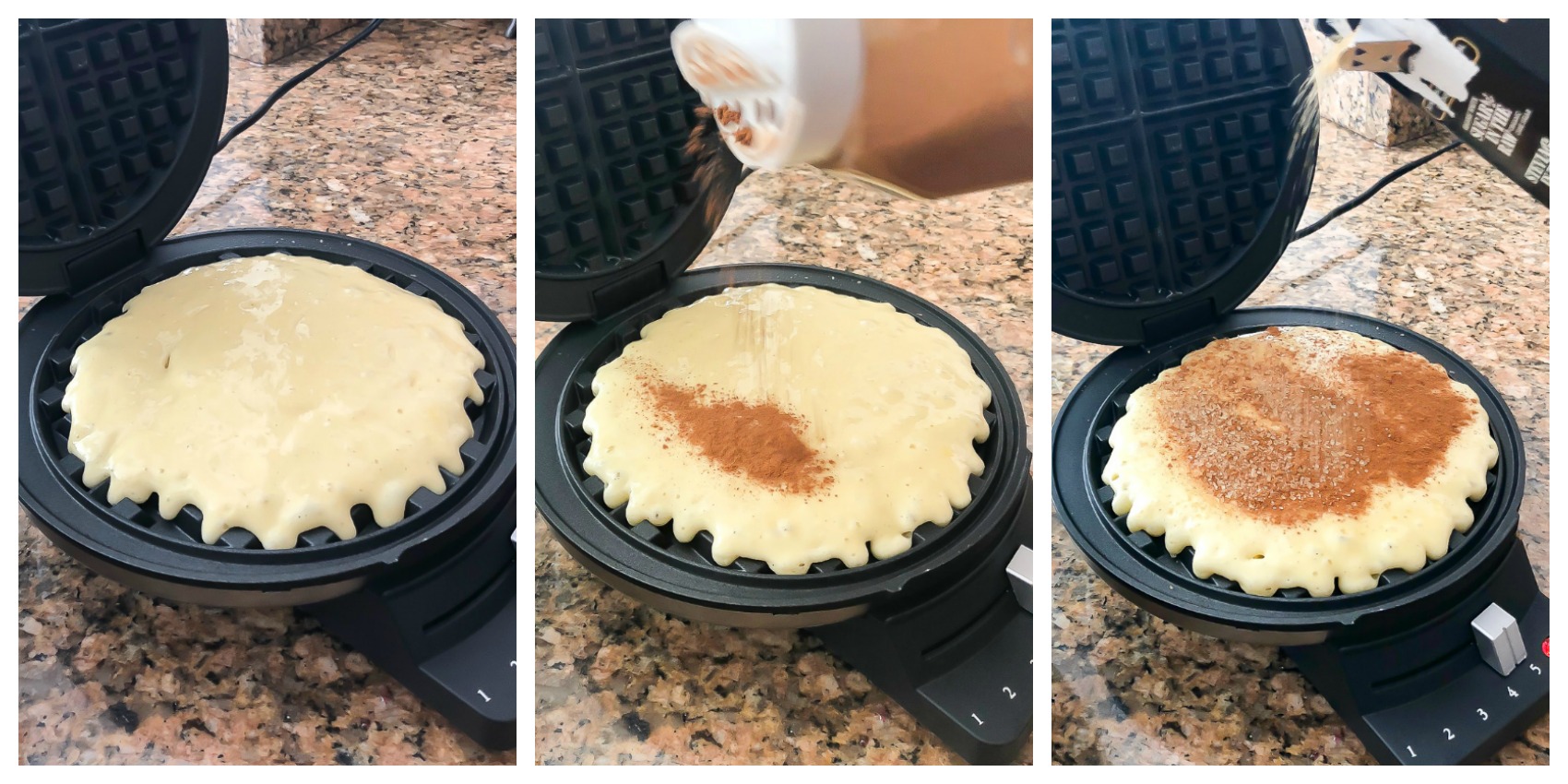 Prepare your waffle mix as directed on the package.
Coat your waffle maker with cooking spray (this well help not burn your raw sugar when cooking)
Pour waffle mixture into waffle maker
Sprinkle cinnamon over the top of the waffle followed by a coating of raw sugar
Close your waffle maker until waffle is finished. Green light will indicate when waffle is done.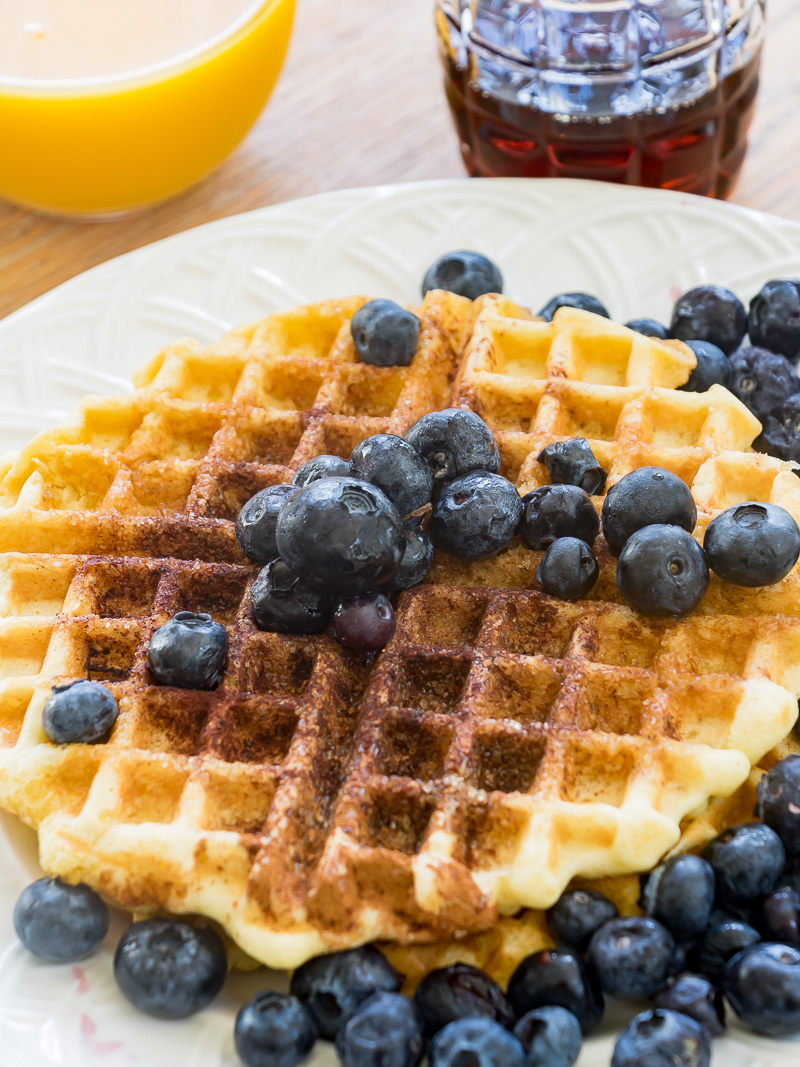 Of course no waffle is complete without a gob of melted butter and syrup. That's what the I kids think anyways. Who's ready for some waffles?
Now for more cozy home inspiration click on the links to all my pals below.

Town and Country Living / Sincerely Marie Designs / Vinyet, Etc.
Duke Manor Farm / Finding Silver Pennies
Grateful
For breakfast time with my family
This post contains affiliate links for products that Duke Manor Farm uses, recommends or suggests to it's readers.