5 Essentials for effortless holiday entertaining There are a couple of requirements when it comes to entertaining around Duke Manor Farm. It's got to be effortless to put together and you have to have fun. If not….well, I'm sure we can still have a good time. Today I'm partnering with Mohawk in a Home Holiday Tour to show you an area in our guest house that I recently set up for a small holiday cocktail party for a few friends. I have several Mohawk rugs in the house and this new one is one of my favorites!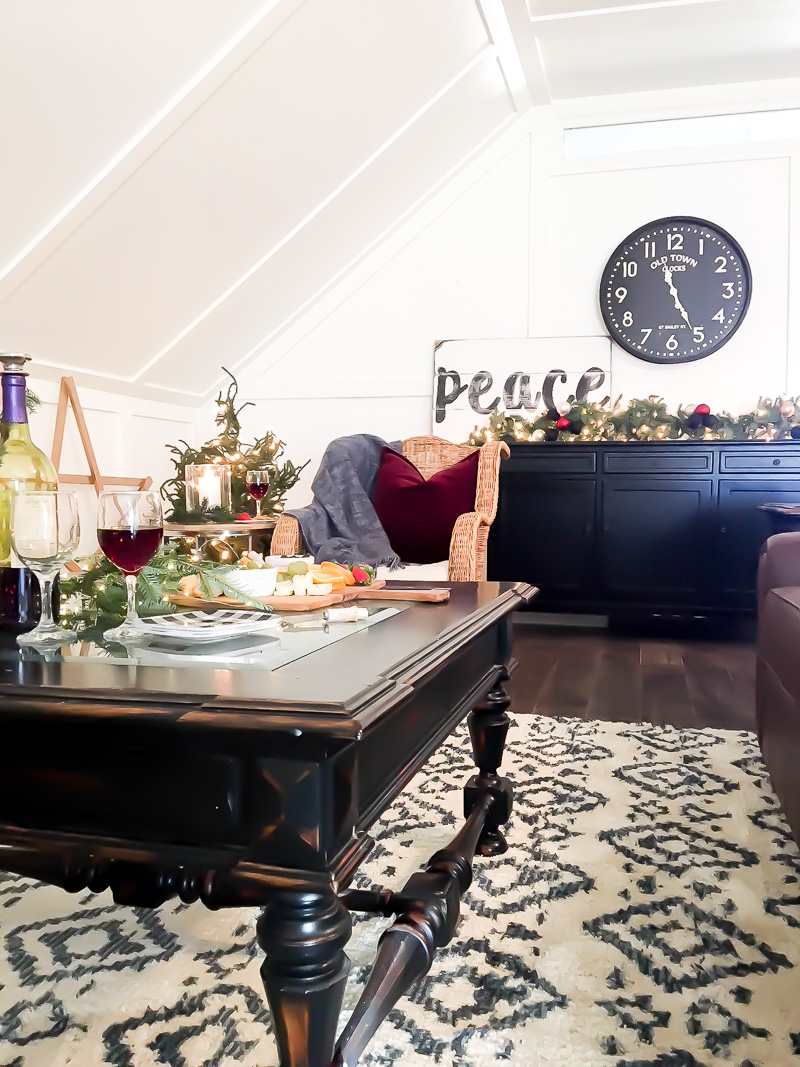 Honestly, entertaining effortlessly didn't always come easy. I was so caught up in making everything "just right" almost to the point of stressing me out and sucking all the joy out of the event. I eventually learned that there were just a few key essentials I need to have in order to create a memorable and festive environment for me and my guests.
5 Essentials for effortless holiday entertaining
Keep it Cozy
I think creating a cozy, comfortable environment is so important for any gathering. It will make your guests happy no matter what. I love our guest house and try to find excuses to escape or entertain up here from time to time. To create a cozy, warm environment I brought in some seasonal pillows and throws to complement this new Indigo Blue and Cream area rug from Mohawk. I love this rug. It' slightly modern vibe works well with other transitional pieces that I have in the space. And since this space has very little natural light, the color helps to brighten up the space, particularly against the dark floor and furniture. And best of all, it's super comfy on the feet, with or without a rug pad. Which is kinda important when entertaining friends, particularly the kind that kick back and take shoes off….like mine.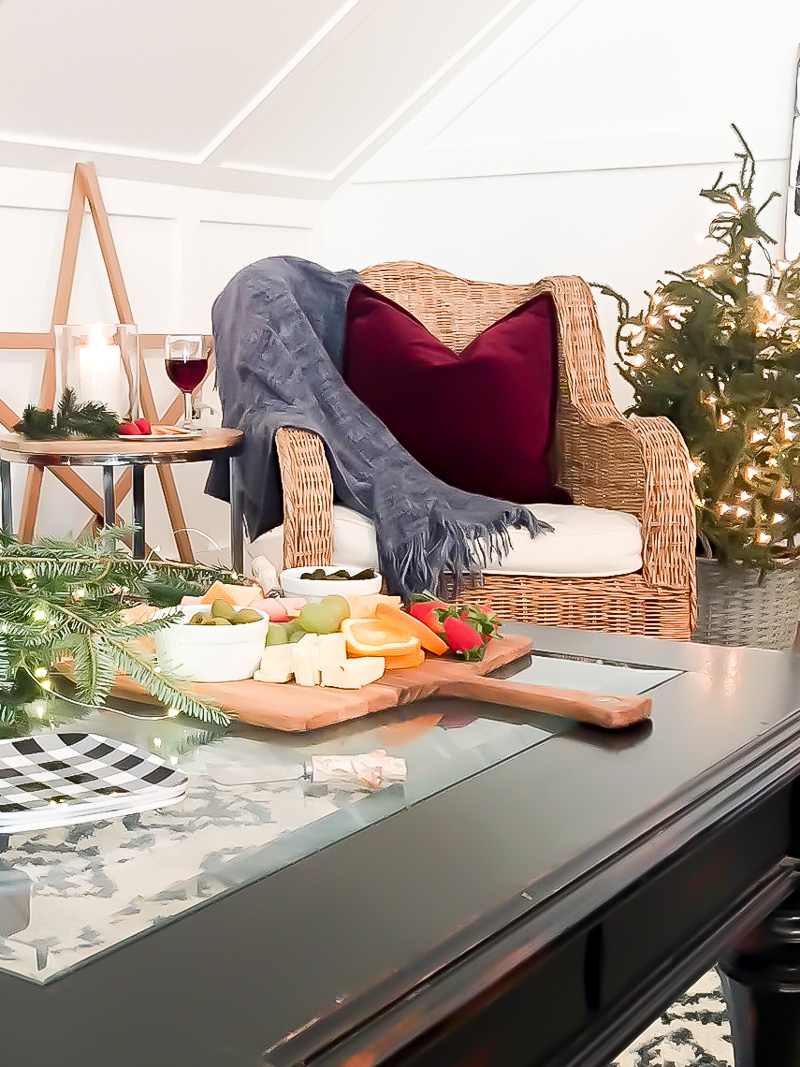 Easy Snacks
My friends know me well enough to know that I am not the best in the kitchen to cook up some five course meal. Not gonna happen. What I can do though, is have plenty of easy snacks to munch on while we sit and chat. My entertaining staple is typically a snack tray with most items coming from my pantry or refrigerator. You would be surprise what you can whip together with things that you already have on hand. I'll be back later this month with easy tips on putting together cheese and snack boards for your holiday entertaining.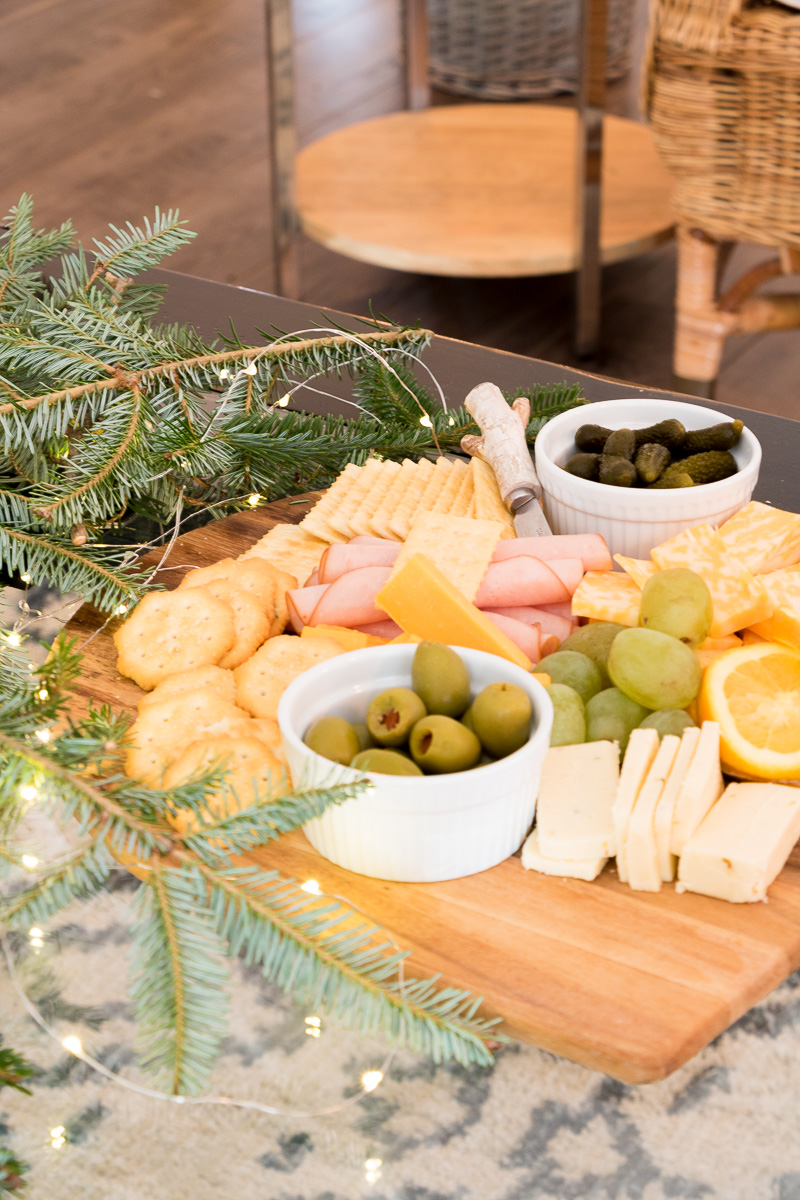 Fresh Greens or Flowers
Perhaps it's the southern in me but I'm a stickler for fresh flowers or greenery at my parties. I just love the pop of color they add to a space and how they smell. Most of the time the arrangements all go home with someone, so it's special for them too. If there was any effort in getting this event together it was heading out to the property to cut some camellia stems and sprigs off the tree. No need to run to the market, go outside and look around your property or yard for something that you can cut and stick in a vase.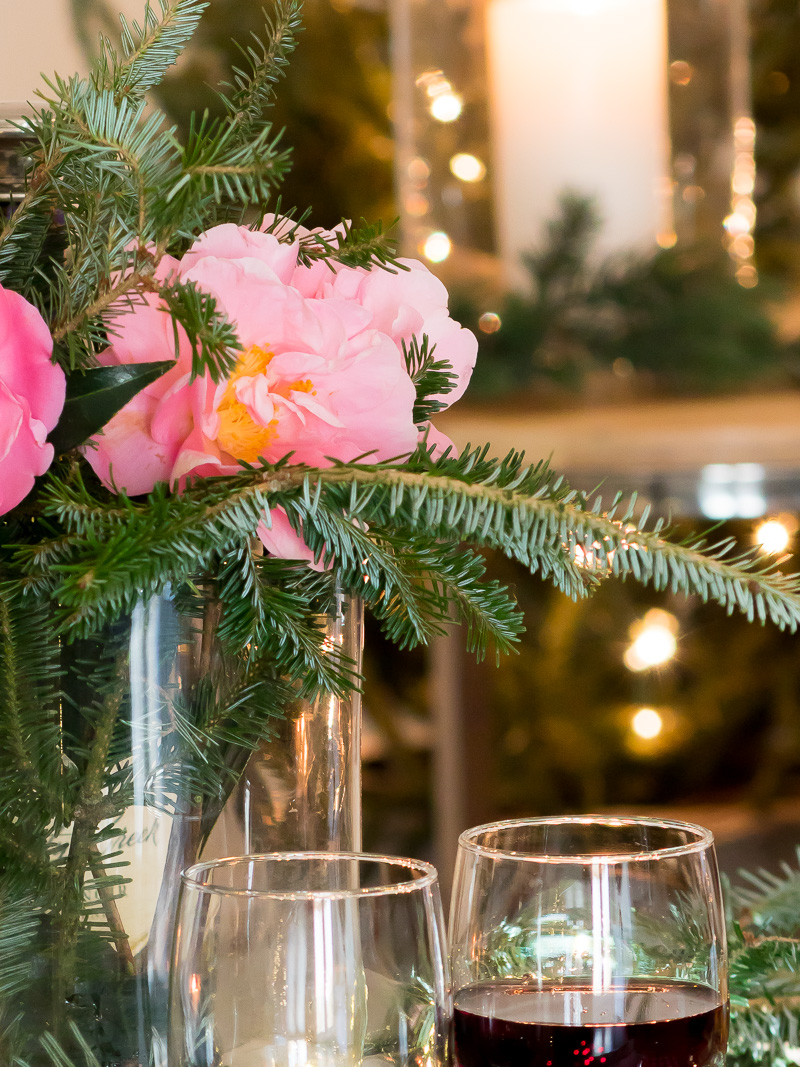 Play some Music
I always love the having background music at my events. Music will almost always relax the mood and the body. For the longest time I would create a playlist in advance of my parties on my devices, but everything changed when I bought an echo. This is seriously the party DJ you always wanted….and don't have to hire. You can take holiday music requests from your guests and play it on the spot. If you are looking for some great holiday tunes this season listen to this group. I love ever.single.song. Instant holiday mood.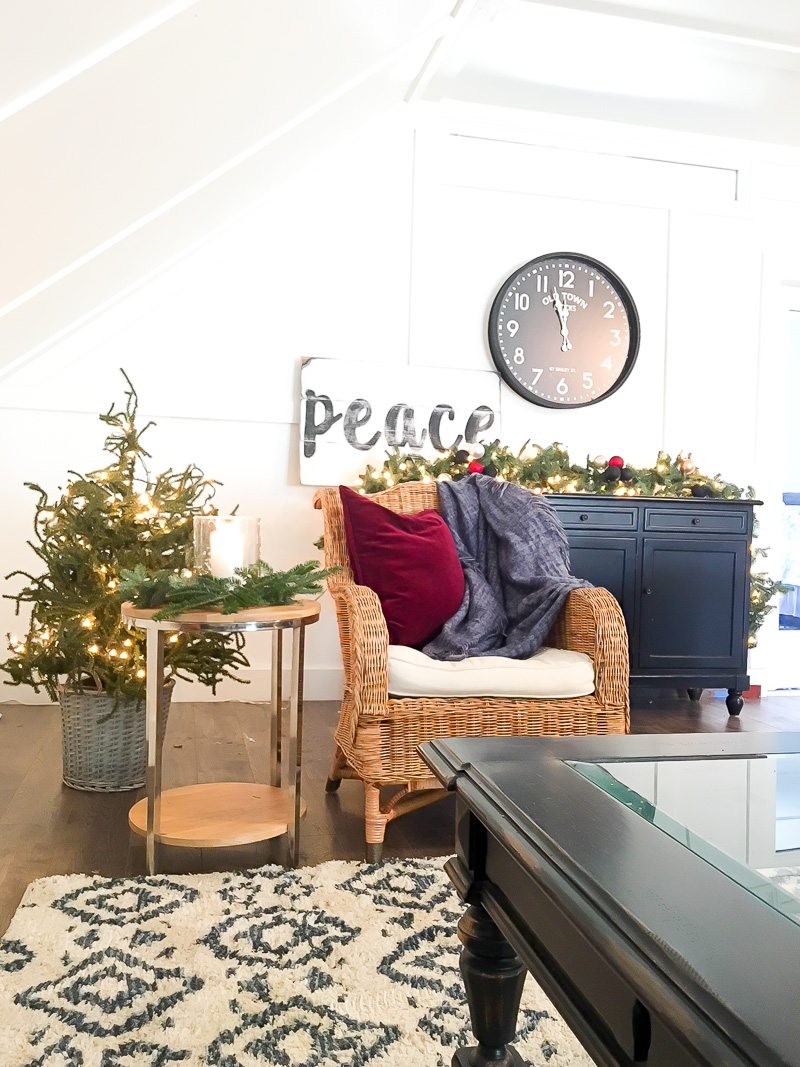 Light a few candles
What a difference lighting can make in a space with a few candles. I love the warm glow that candles give off in a space. For instant holiday decor try spreading some holiday greenery around your candle holder.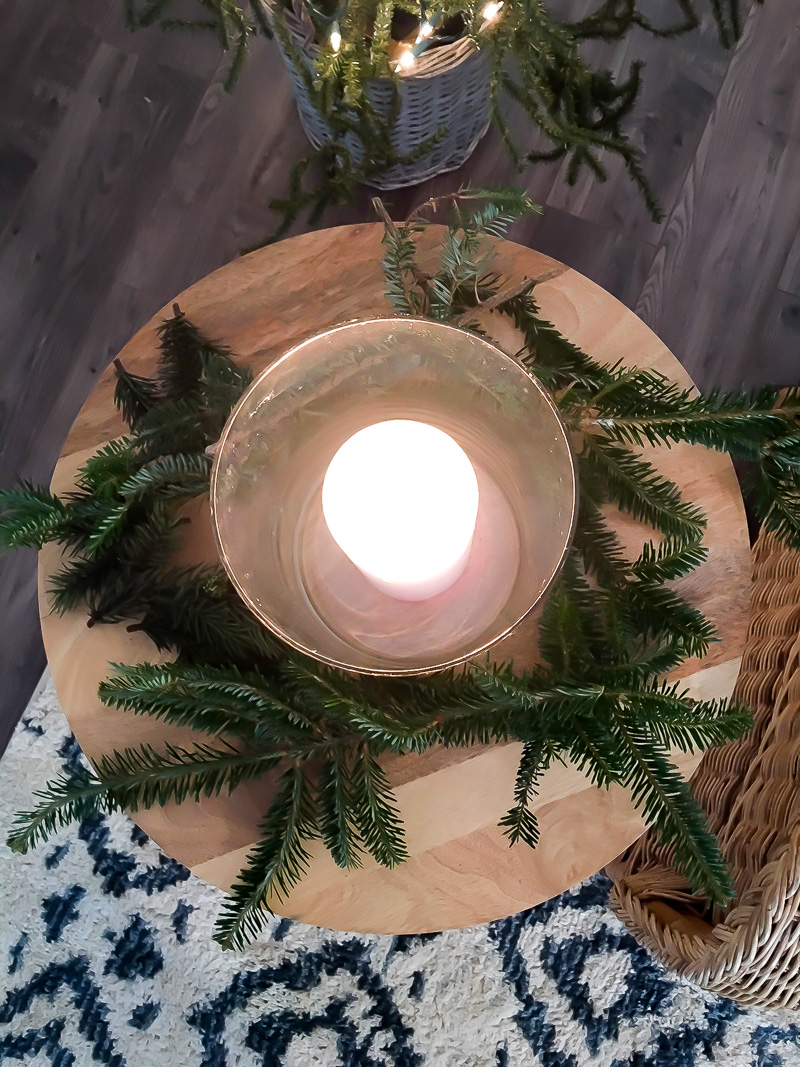 No candles. No worries. Try this idea instead. Spread some greenery in a bowl and place a few colored ornaments on top. Pretty, easy, effortless. Look how pretty that rug is!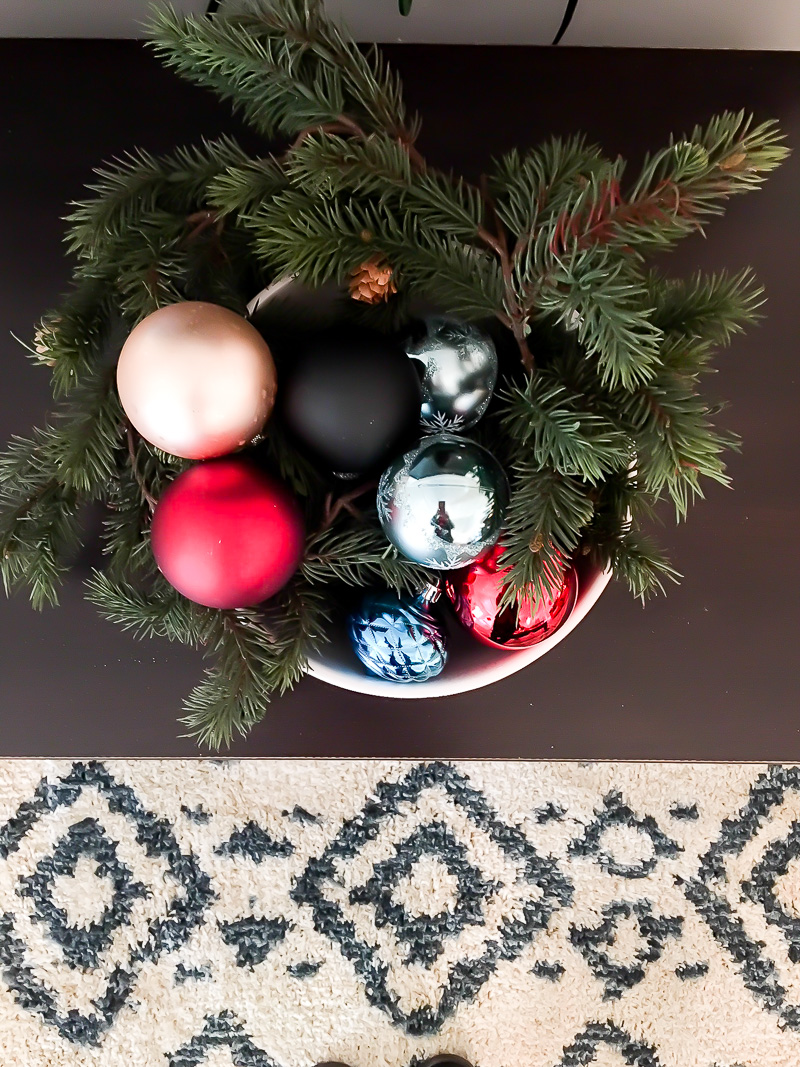 What are some of your favorite tips when entertaining?
I hope my 5 Essentials for effortless holiday entertaining will help you plan your next party or event. Be sure to check out these other amazing bloggers and ways they created a festive holiday space in their homes.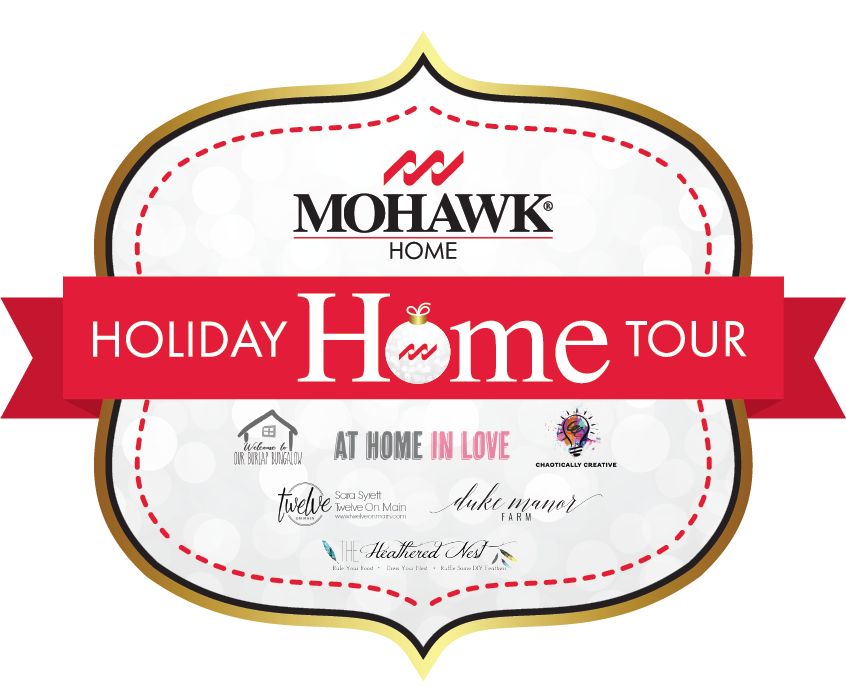 A big thank you to Mohawk for an amazing rug for my space and cheers to you for a wonderful holiday season! If you have specific questions about the rug, ask away in the comments. And don't forget to follow Duke Manor Farm on Instagram and Facebook where I share tips, projects and behind the scenes around Duke Manor Farm.

grateful
for creating special memories
This post was sponsored by Mohawk. I received product /compensation for my review on this rug. All opinions are my own. Affiliate links may be included for products I mention in this post.