I tend to 1:6 it. You know, get #1 done and quickly move to #6….forgetting about  projects #2,#3,#4,#5. Not this time and not with this project. See this time, I remembered to pressure wash the front porch before I applied a gloss sealer to the stone, painted the furniture, fluffed the pillows before putting it all back on the front porch. The new house color has me a bit motivated .
And although this post is really about applying a gloss sealer to stone, I wanted to share a peek of the front porch. More on painting the furniture, fluffing the pillows and the final porch reveal for another day.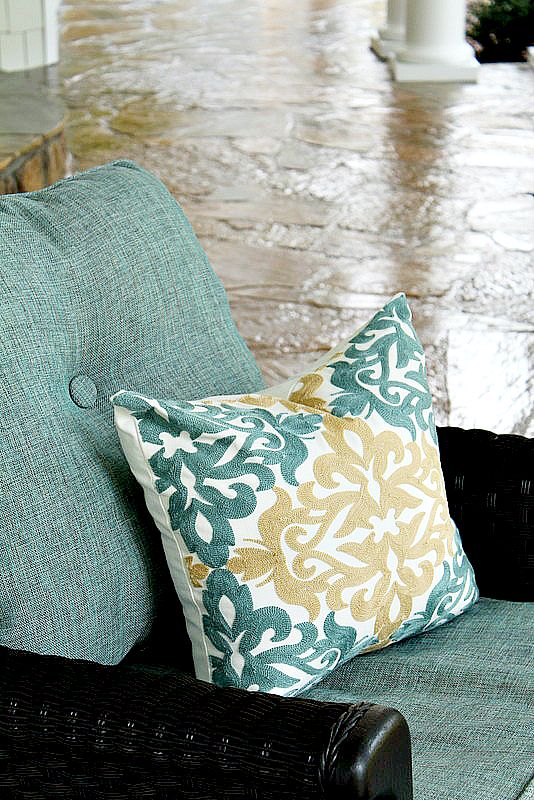 First things first… how to apply a gloss sealer to stone.