Using Yellow on your Summer Porch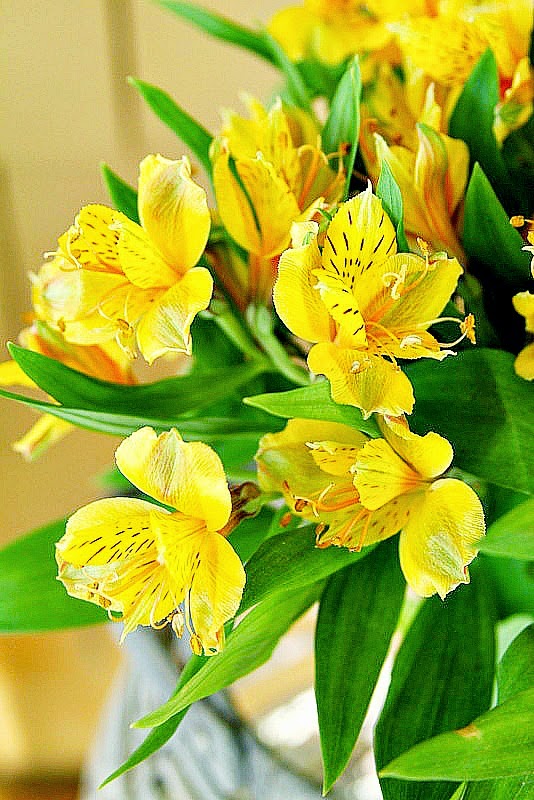 I am not sure that my front porch got the memo about the color of the year.
Or if it did…. it just didn't care. Southern Porches are like that.
Marsala is not it's best color and besides, between you and me, could you see this porch in that color anyways? Nah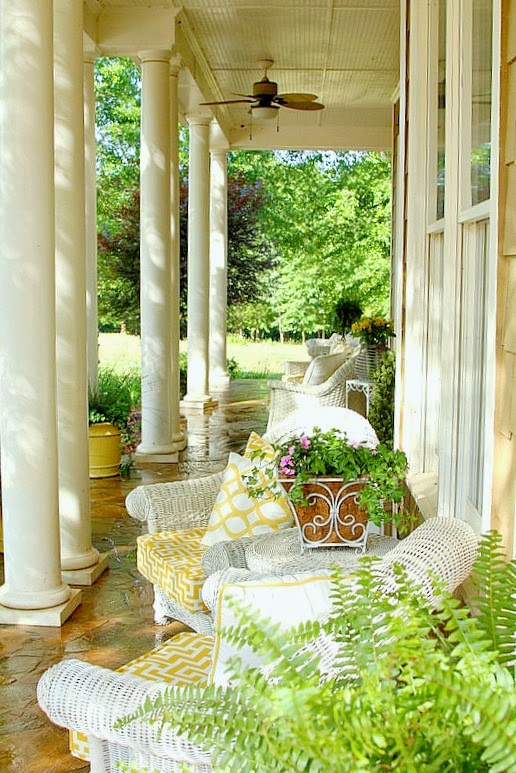 So with good reason I choose yellow to be my summer's front porch color of the year. The reasons. It's bright, it's cheerful, it's welcoming and it works with the exterior color of my house. Coco Rum has always been a challenging color to match chair cushions with. Click here to see last years Summer front porch.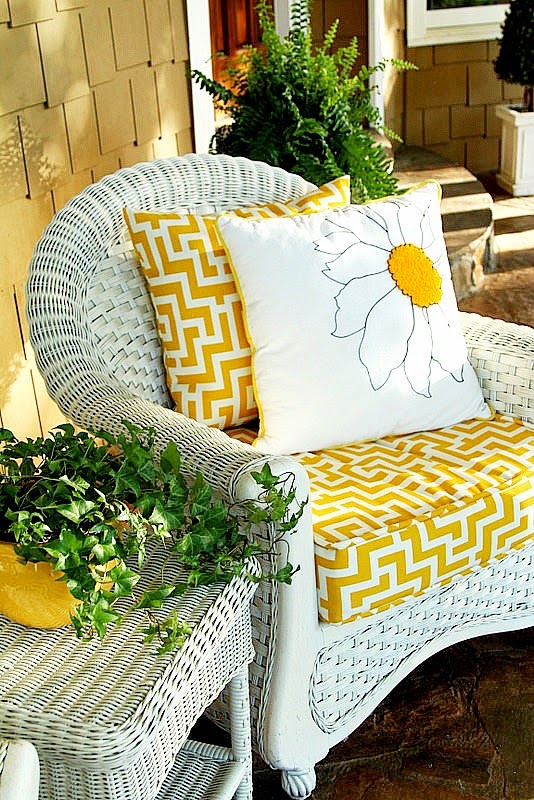 I think I saw this cute flower pillow first and then found these cushions. Slightly backwards, but it seemed to work in this situation and looks great on my outdoor wicker furniture. The furniture was actually an anniversary gift to each other 9 years ago. It doesn't get more romantic then that now, does it?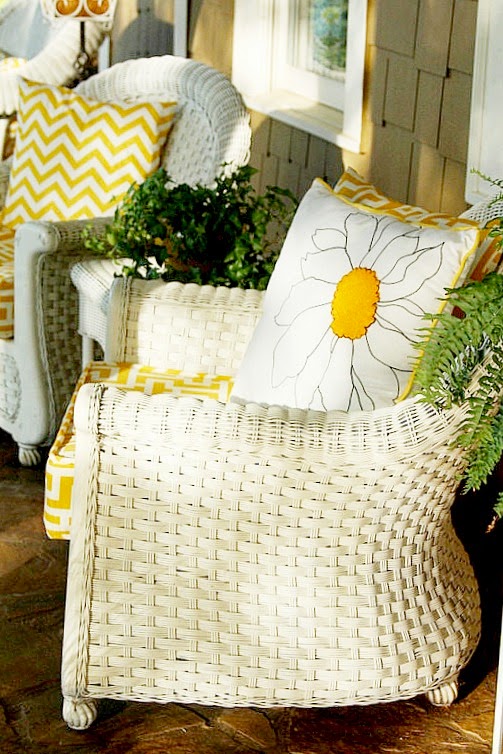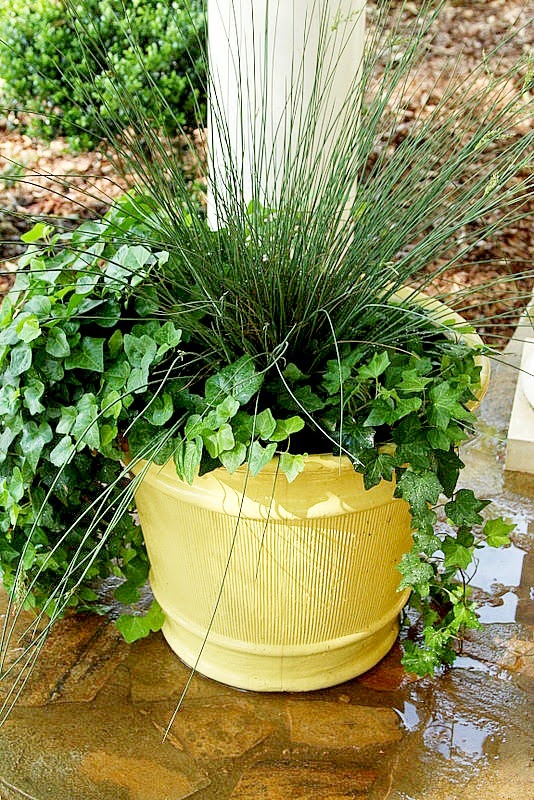 Seriously though, when the sun is setting like it was in these pictures, there's no one that I would rather be sitting outside with on the front porch, then my hubby….and the kids, dogs, cats and chickens.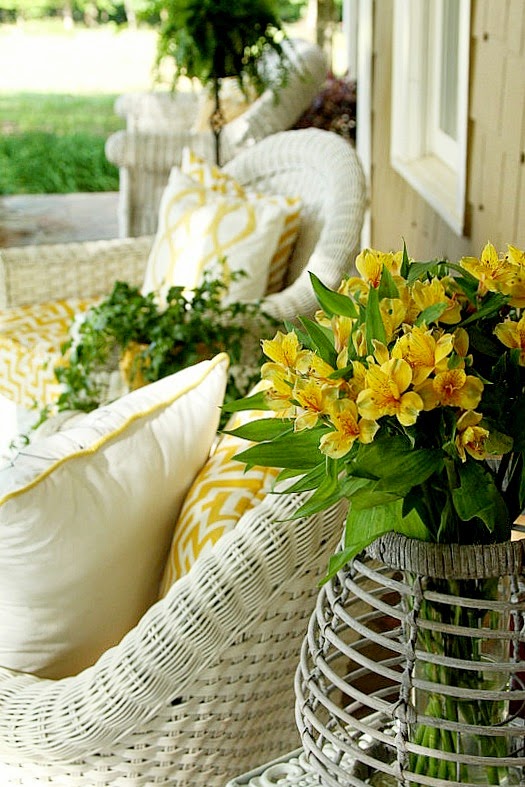 We take our porch dates seriously around here…just like our ferns. It's a Southern staple on every porch, from now until the first frost.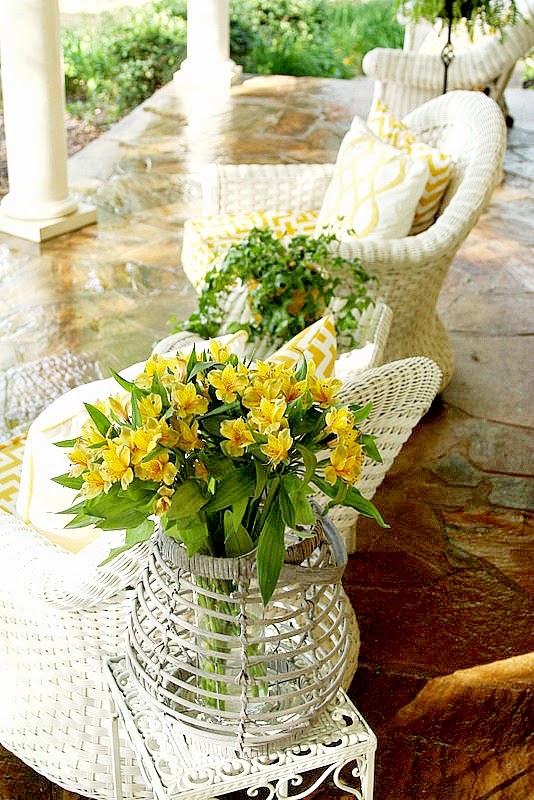 I think the front porch and the color yellow will have a wonderful summer together, that's until the kids, dogs and cats make themselves at home on the yellow cushions and bring the dirt along with them! Don't you agree?
To see the 2016 summer porch, click
here
.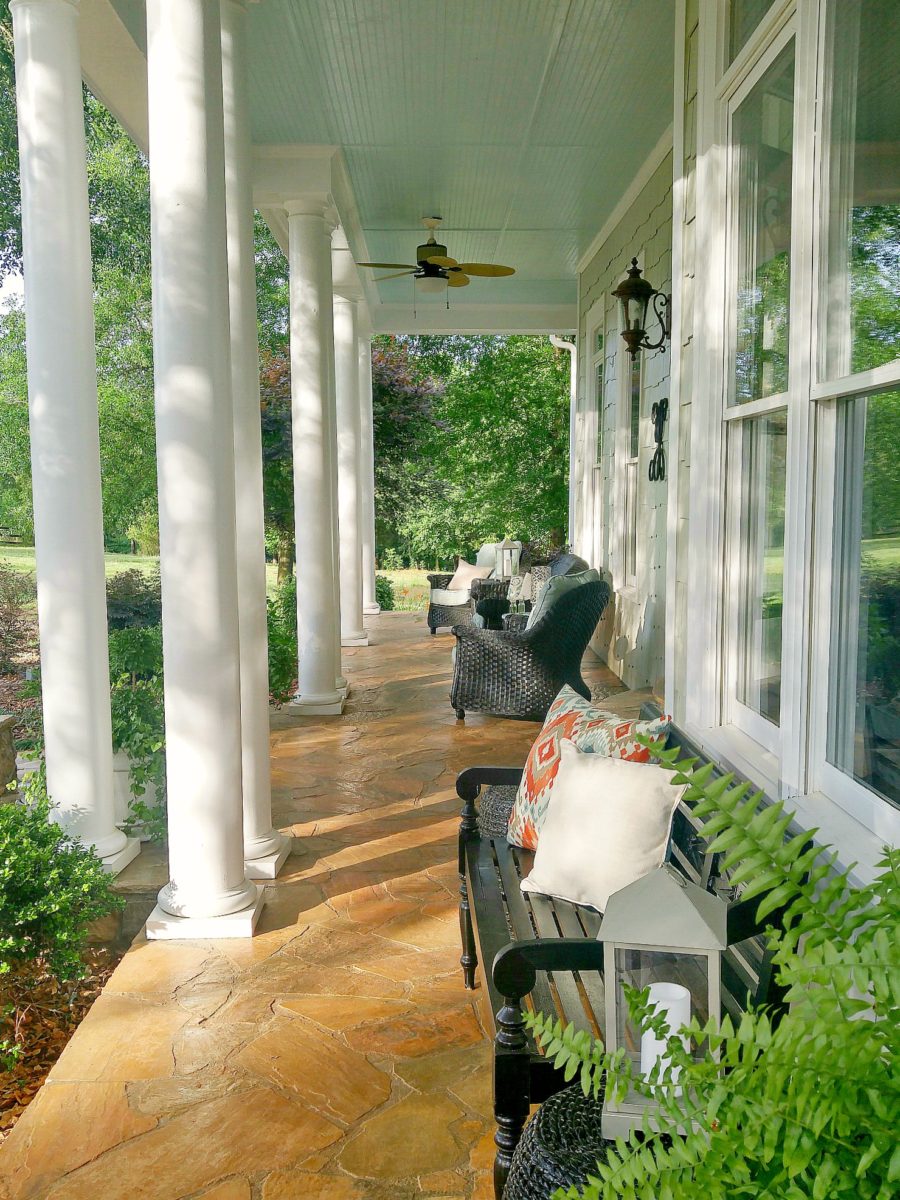 grateful
for long summer days