Turn a terra cotta saucer into a cupcake stand
Ready for a super easy and unique project for your next party…… turn a Terra Cotta Saucer into a cupcake stand.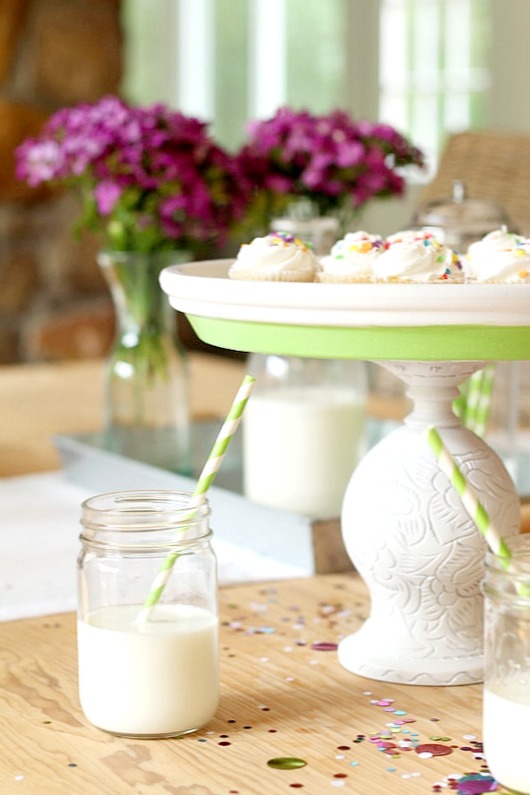 I wouldn't say that I am the most craftiest gal on the planet…not even close.
But I try.
And sometimes it's hard.
…..Cause I tend to over think.
And occasionally stress out……
Then reach for a cupcake…or two, who's counting. There small.
Then guilt sets in. sigh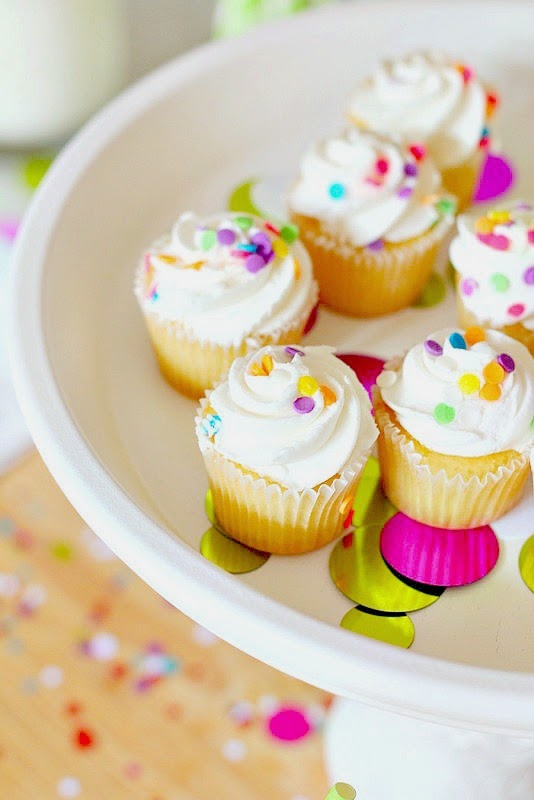 But this months challenge to decorate with clay pots was different. I wanted to create something that looked fun, was usable, and I could nibble on when I got finished. Of course I immediately think of cupcakes. I mean come on, who wouldn't!
In all seriousness, I sure hope I don't get kicked out of the monthly club for stretching the rules a bit. See, last month it was
baskets
and I used a table, this month its clay pots, and I use the saucer to create a cup cake stand.
Turn a Terra Cotta Saucer into a Cupcake Stand
I took a clay saucer, an old wood vase for a base, some white spray paint and some acrylic paint in lime green for some fun. To secure the saucer to the base, use some heavy duty adhesive like E6000. If you are a cupcake junkie and going to be using this regularly, a clear coat of sealer may be beneficial too, although I would clean any crumbs off the surface with a wet rag, after you remove the sparkly confetti.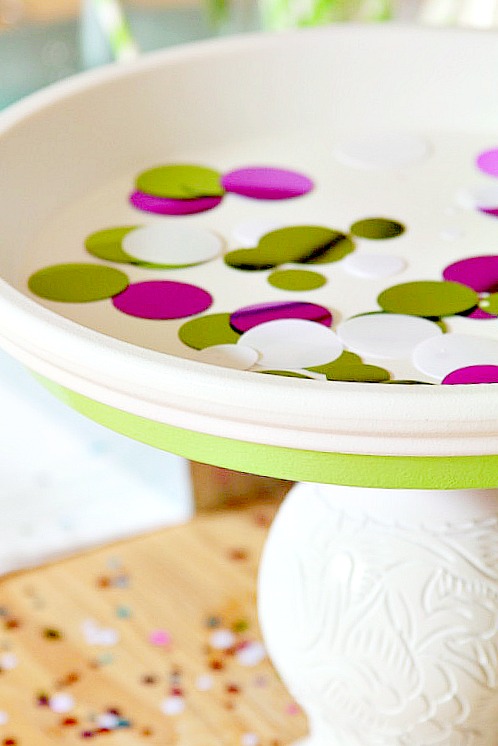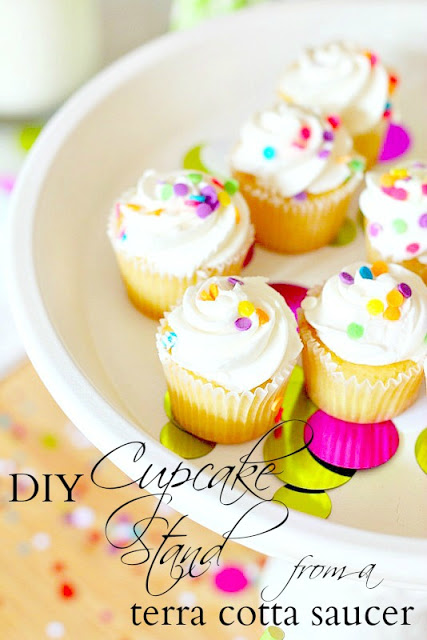 To see more of my creative ideas and projects click here.
Now it's time to see what other creative ways my pals came up with using their clay pots.

for cupcakes, kids and crumbs
affiliate links used