Happy Hump day. I am still battling a nasty head cold …..but my sweet husband is on the mend and that's all that really matters right now. If you missed our life lately you can get caught up here.
I am thrilled to share a few pics of the exterior paint project but first wanted to make sure you knew that Top This Top That is now called Duke Manor Farm. Everything should be transitioned by the end of the week and there is nothing you need to do except change the name on your sidebar and not be confused when you see Duke Manor Farm and a slightly different look on my blog later this week.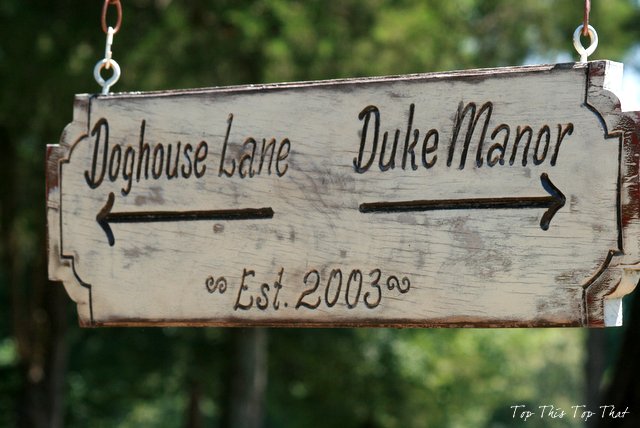 We are pretty beyond happy with the way the color looks on the house. Although it's risky going lighter with this red Georgia
 clay, my kids and the animals, it just feels like this is the color it should have been all along. The exterior color is called Sedate Gray.The trim is bright white and porch ceilings are called Open Air. All colors are from SW.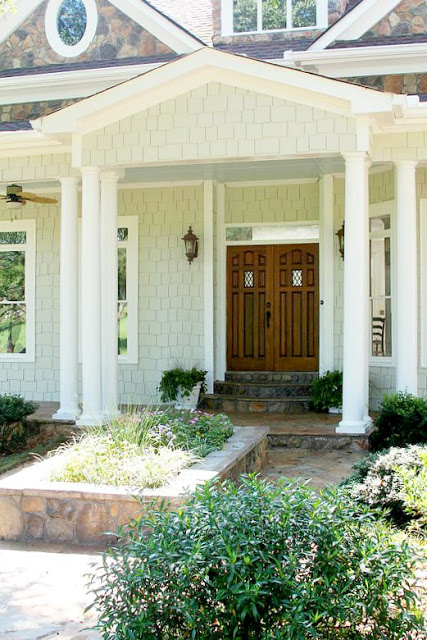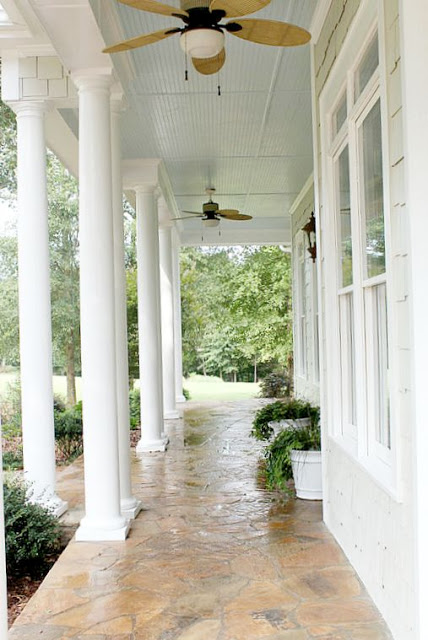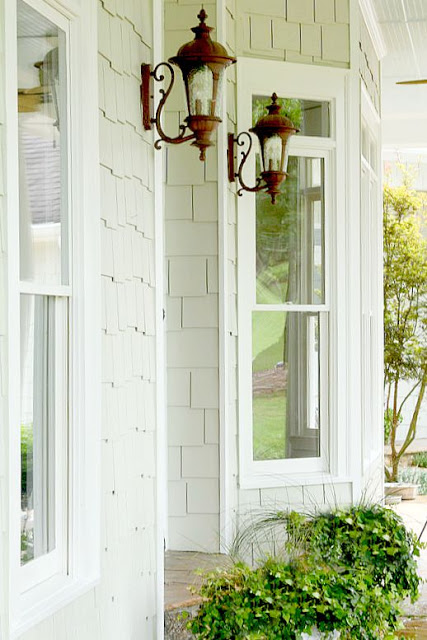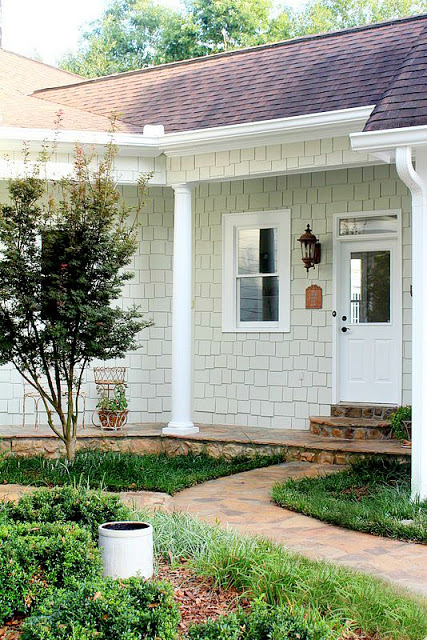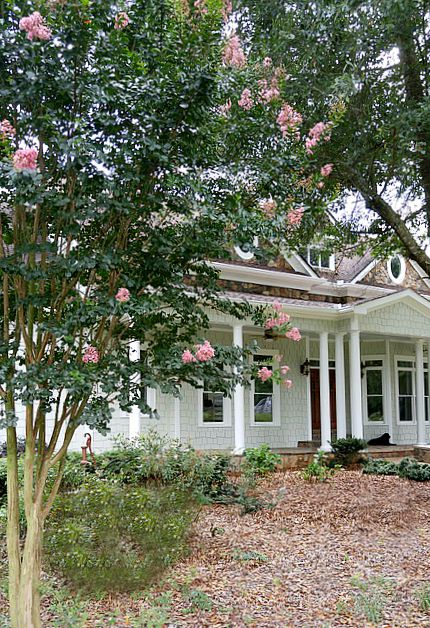 When it stops raining long enough I will take pictures of the entire house and show you before and after pictures. It is quite the transformation.
I wish all of you an super fantastic day.