This is what happens when you add color and pattern to a small space
A few months ago we switched some rooms around. You can get caught up on switcheroo here. This small space used to be the sitting area right off the kitchen. If you are from the South, we refer to the room as a 'Keeping' room. The space was originally built and designed as a breakfast area. Since I want to create more function and purpose in our home, we changed it back to a breakfast area. I will admit, my kids love to eat most of their meals at the kitchen island, so this space is used a lot for game nights, morning tea and snacks.
Before
I love how the round table works with the shape of the room. The high back rattan chairs that were around our larger farmhouse table fit nicely around the table. It all fits like it's supposed to except that the chairs have such a similar look and feel to the jute rug. So blended and well… a tad bit boring.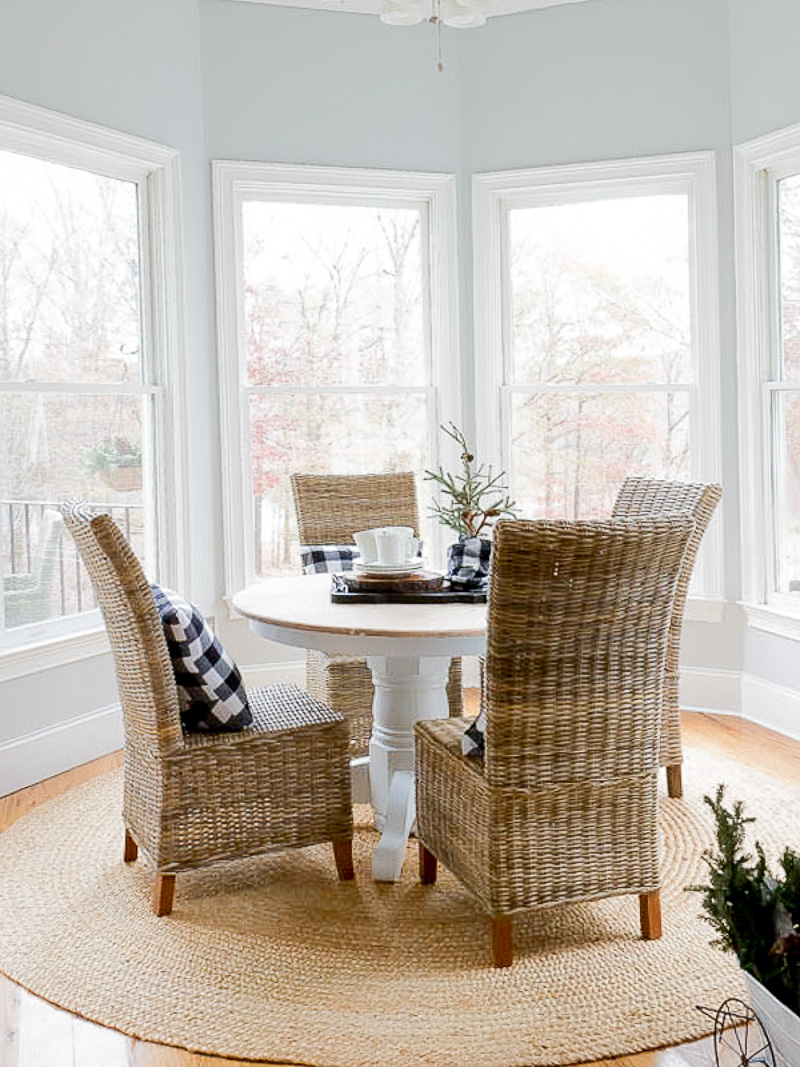 After
As much as I love the neutral vibe of the space, it needed a bit of pattern and color. I am happy to say that my need for color and pattern in the space was satisfied with some new chairs from Kohls. Aren't they pretty? The chairs are the Juliette Dining Chair in navy, and they are just perfect for my breakfast area.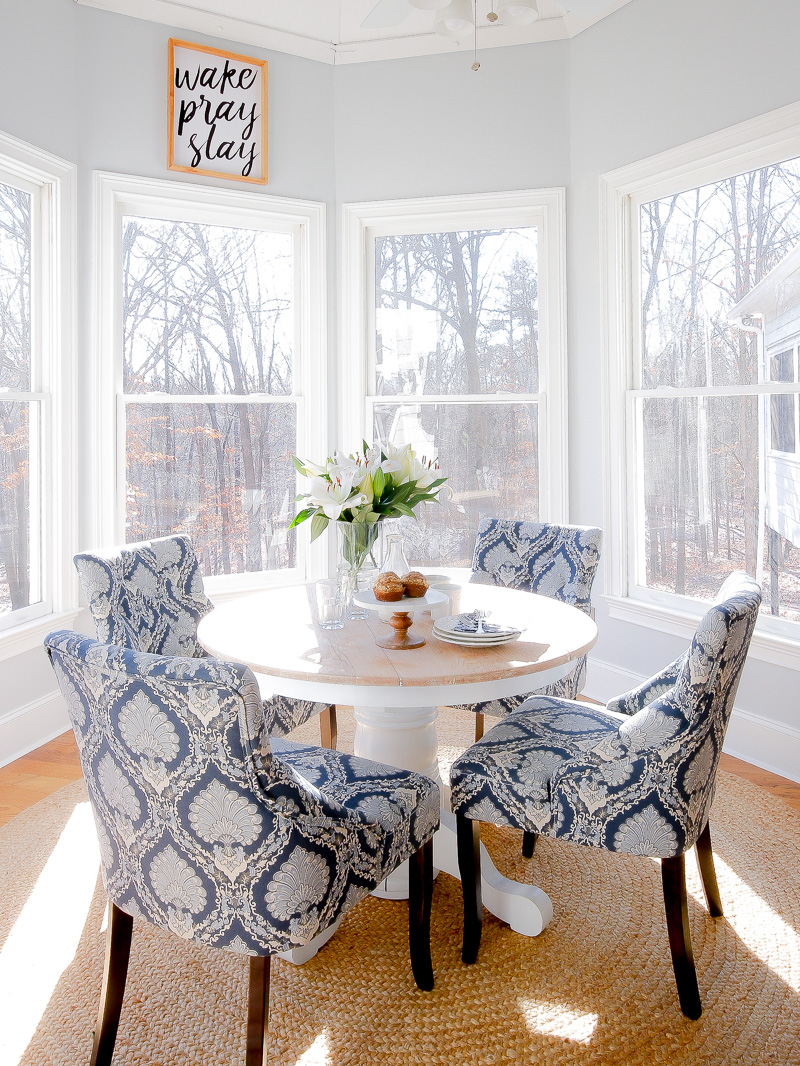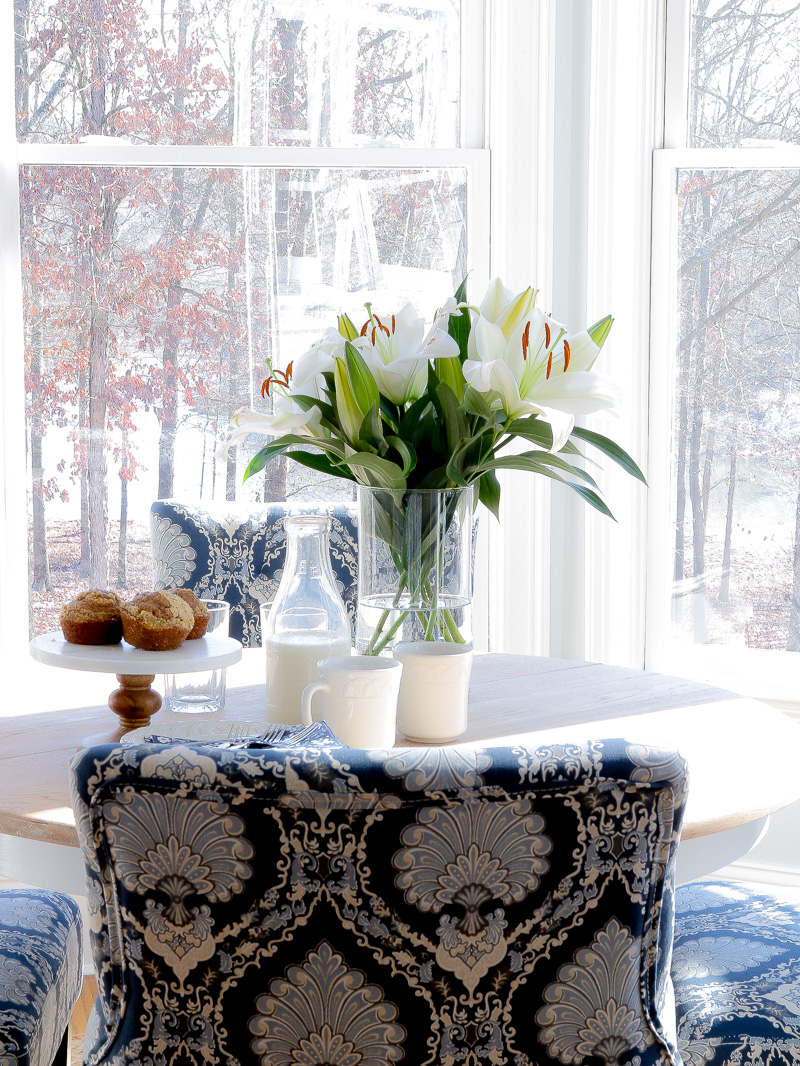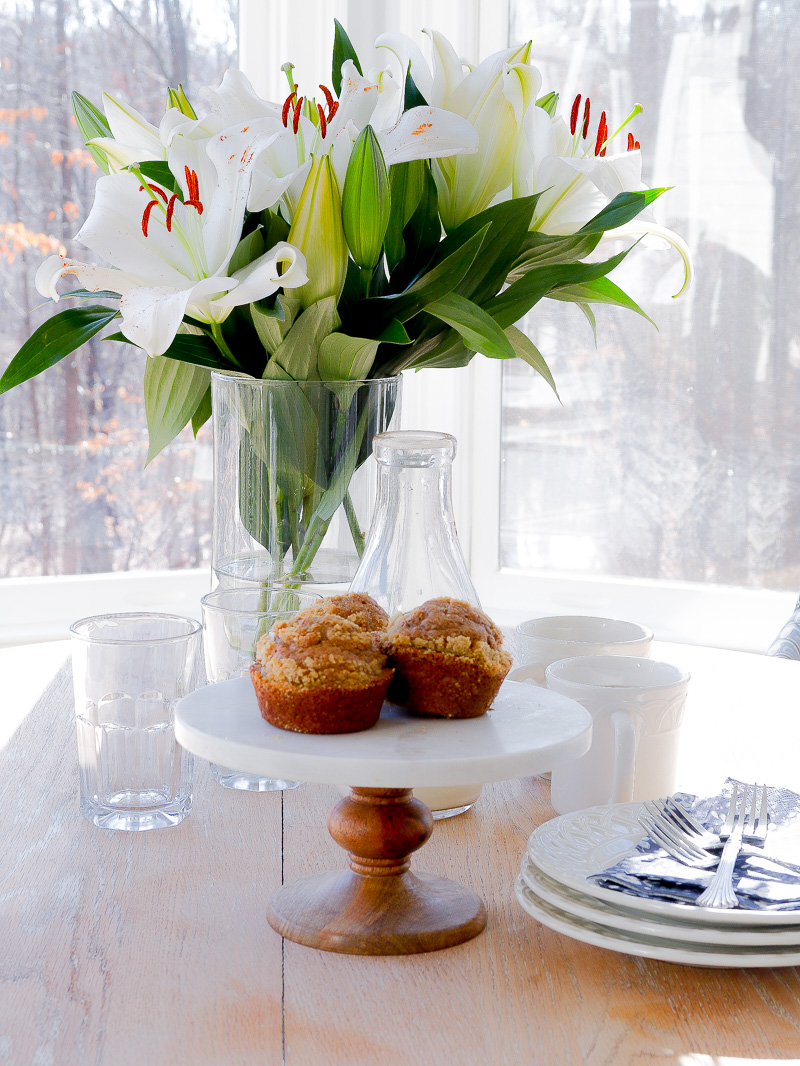 Tips for adding pattern and color to a small space
Fabric
I love how the navy pattern on the Juliette dining chair brings in the perfect boost of color to my small breakfast area. The pattern on the chair brings in an additional design element into my very neutral space. The chair is made of a durable fabric with a forgiving pattern that should do well if something ( not that it will happen in my house of 3 active kids) is spilled on the seat. Typically in a small space you would use a lighter colored fabric to reflect more light back into the room. Since this room brings in a lot of light with the wall of windows, using a darker fabric is not a problem for the lighting situation.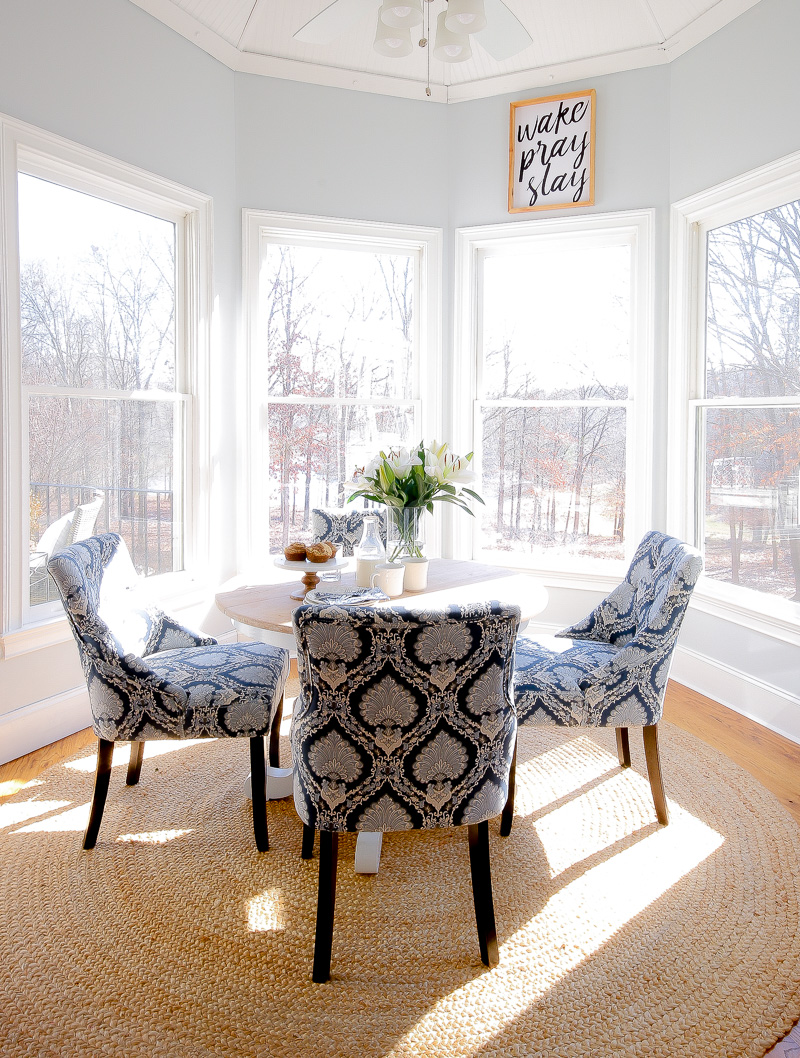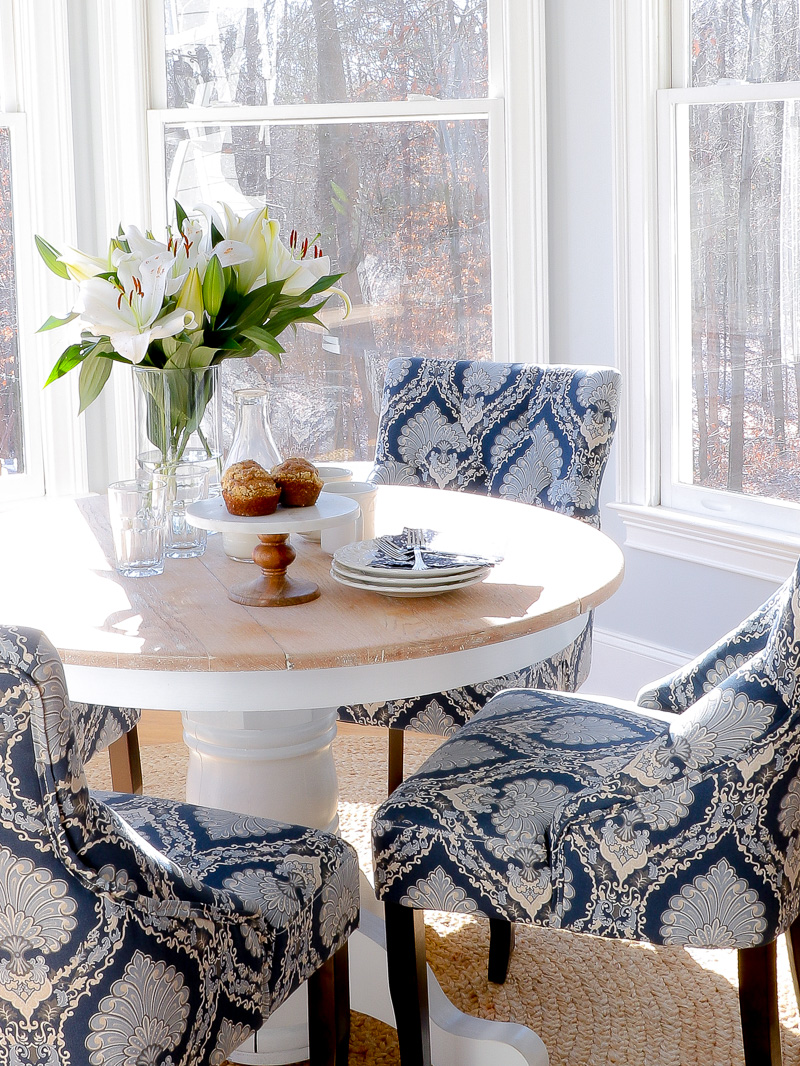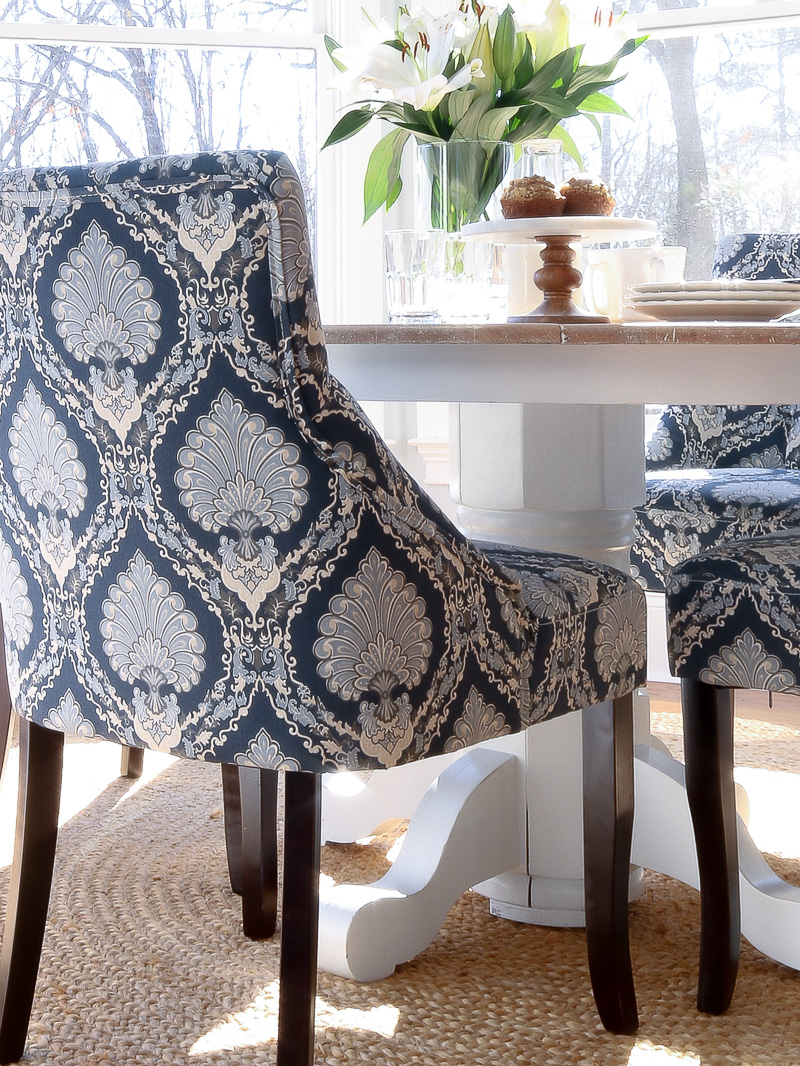 You can see how the navy chairs coordinate with my color palette in the 'new' sitting room. Since I didn't want my pedestal table ( which is 42 inches round) to feel crowded with 5 chairs around it, I have one against the wall. We can easily pull it up to the table for family game night or meals.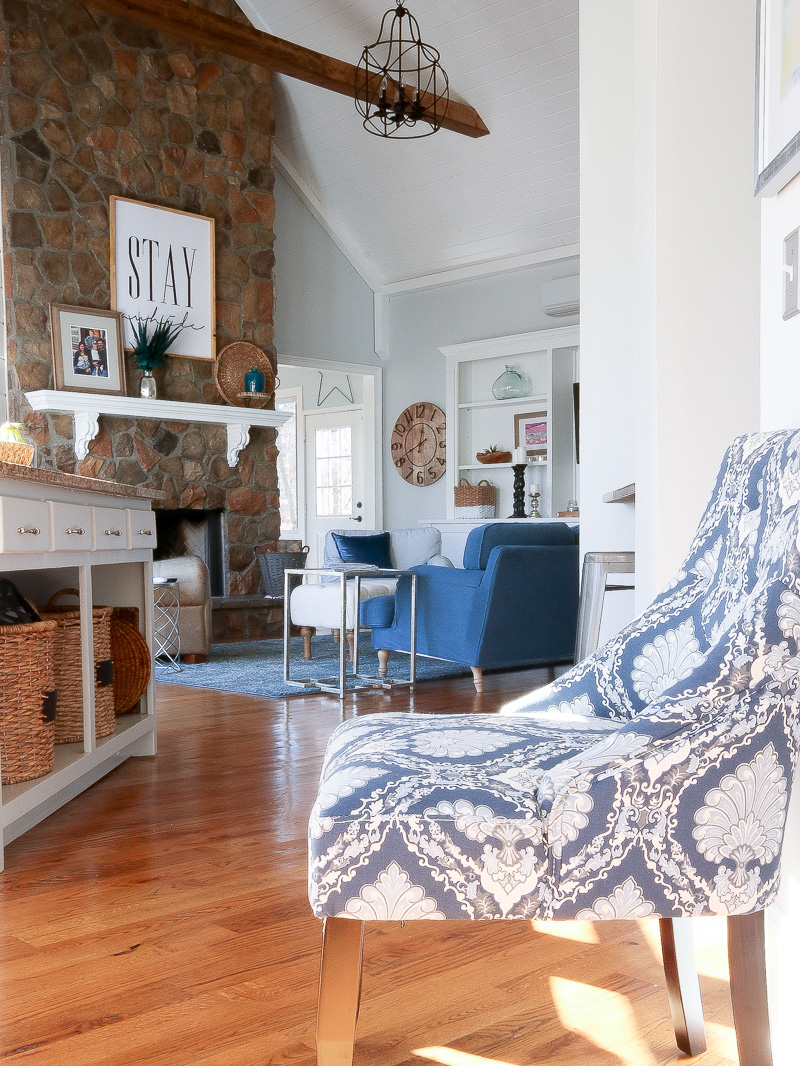 The addition of the pattern and texture on these dining chairs, really helps to create more of a cozy and understated elegance to the space.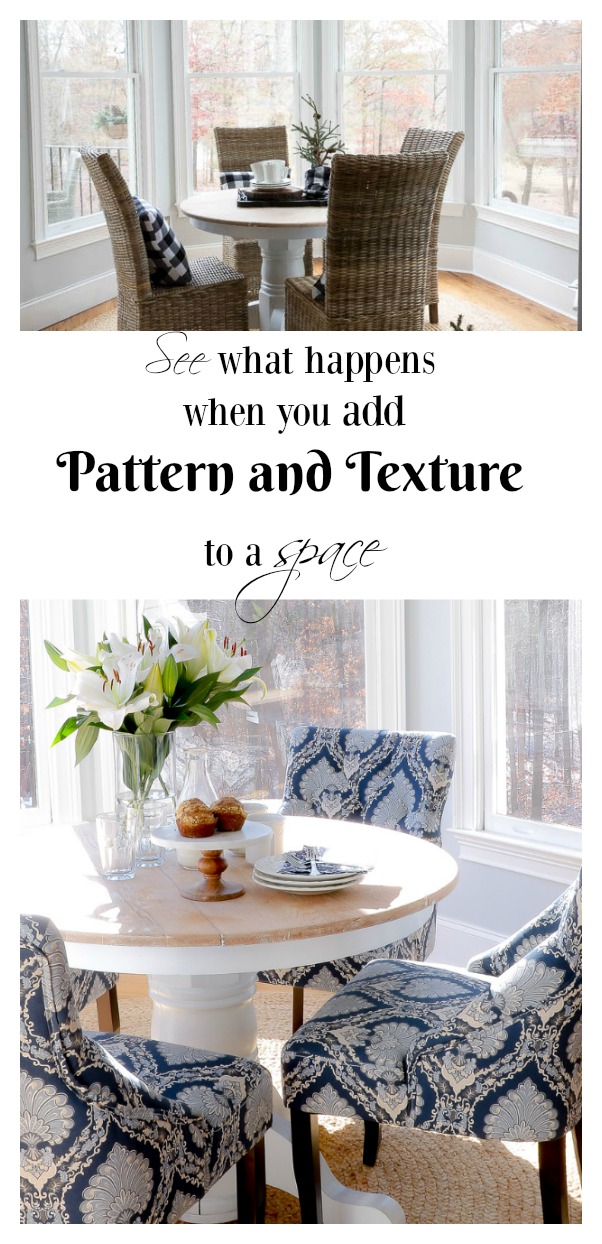 I hope some of tips for adding pattern and color to a small space will help to inspire you for your next decorating project.


Grateful
family game nights
My blog may contain links to other websites. I am not responsible for the privacy policies of those other websites. When you click on a link, your information may be collected by those websites so I encourage you to read their privacy policies. These affiliate links are not associated with Kohl's.