Friday at the Farm….A new Mare
Welcome to Friday at the Farm! A new weekly series that I am dedicating to all things going on around Duke Manor Farm. Every week I will share something about Duke Manor Farm and provide some insight into areas that I get asked a lot about on the blog but haven't really talked about. I am finally convinced that after 4+ years blogging, it's really okay to talk about design and donkeys on my blog. #thisismylife
Manny
This week I want to introduce you to the newest member of the Duke Manor Farm family. Manny is an 18 year old Thoroughbred. She comes to the farm as a retired mare as a result of an injury that she encountered about 10 years ago.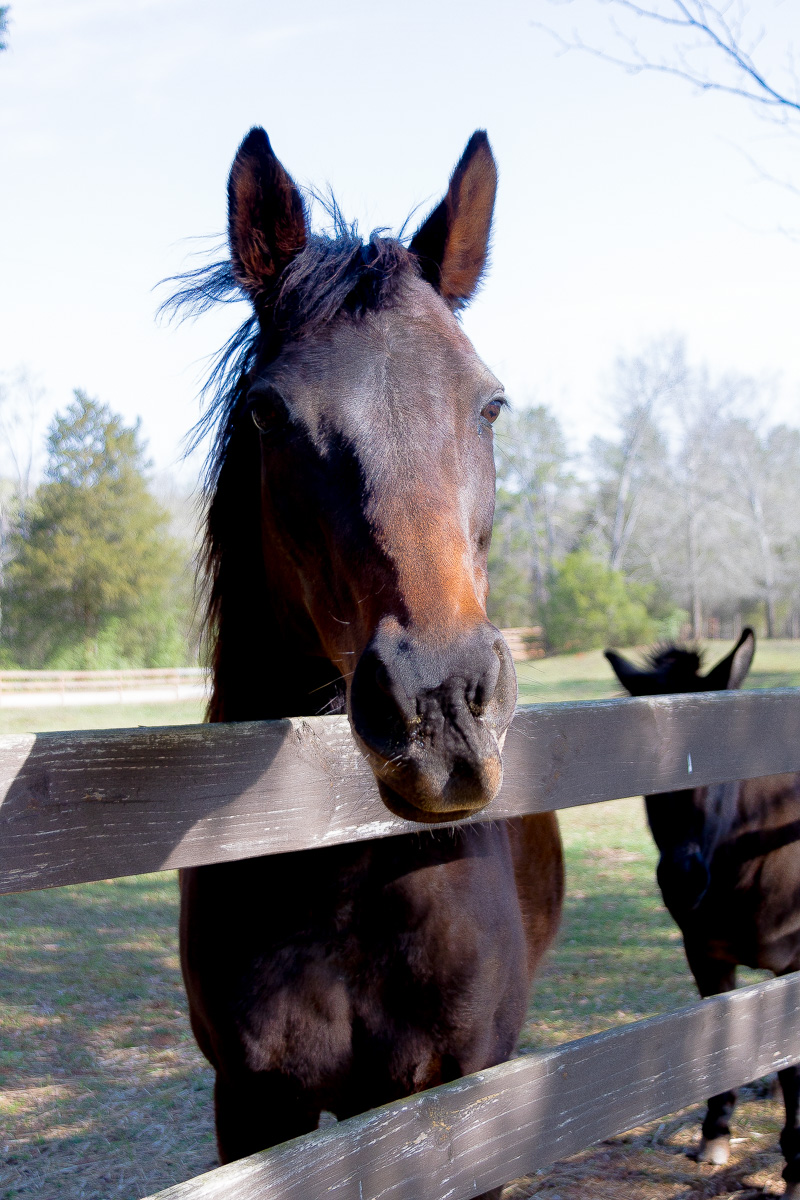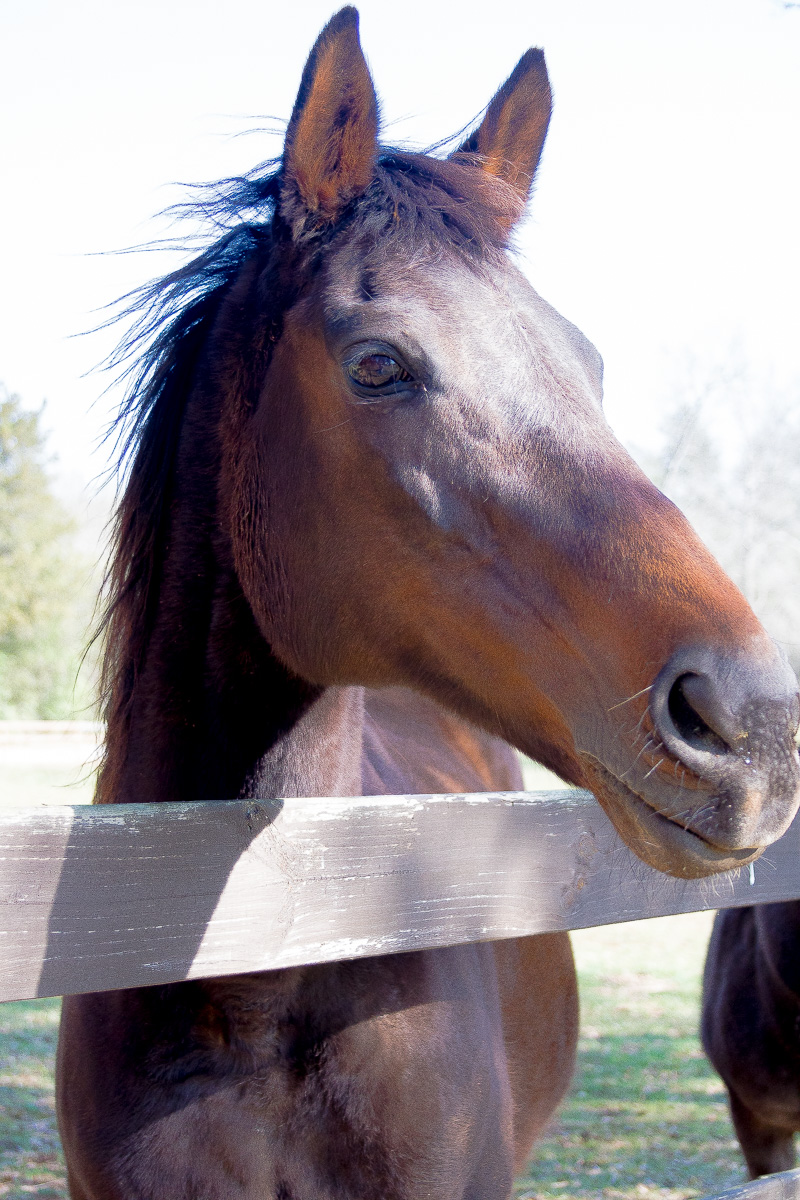 The adjustment
For the record I am not that experienced with large equine…like none at all. We have small equine like our donkeys and our pony-mule, Daisy. It seems like they weigh about 400 pounds. A 17 hand, 900 pound horse is a totally new ballgame. And one that I am totally enjoying but having to learn very quickly.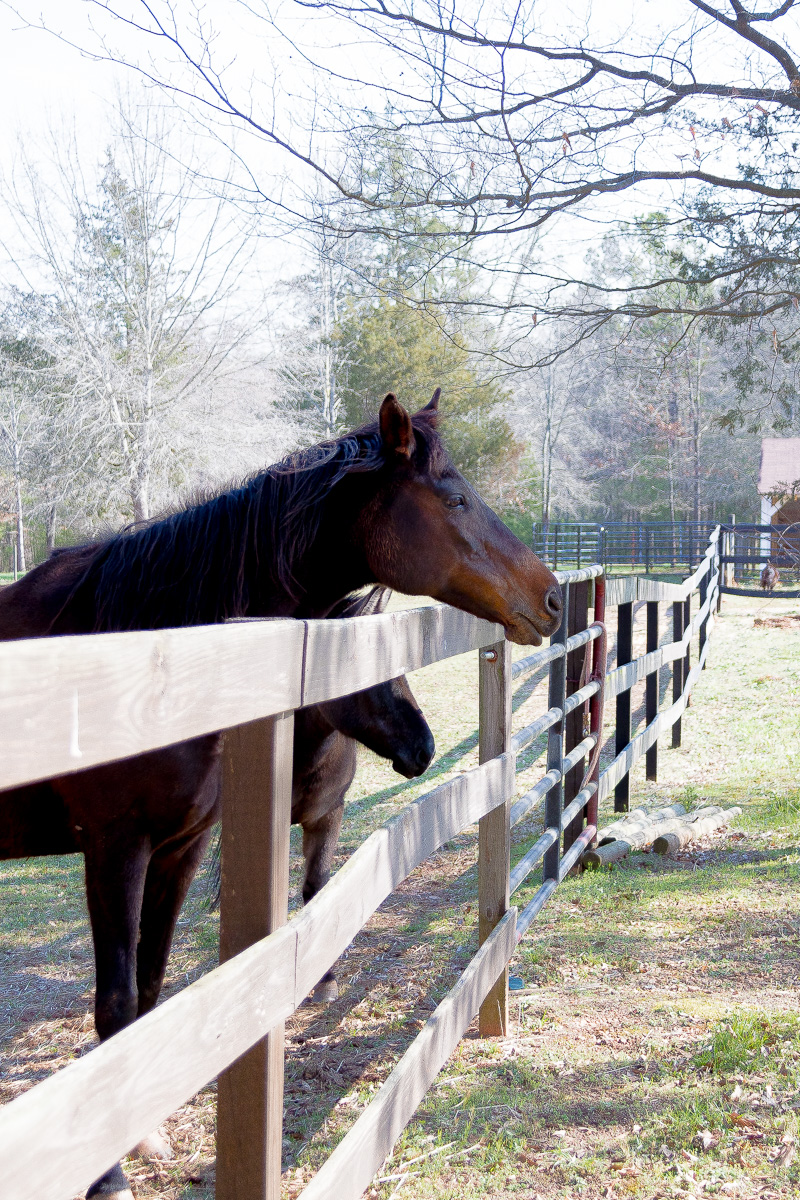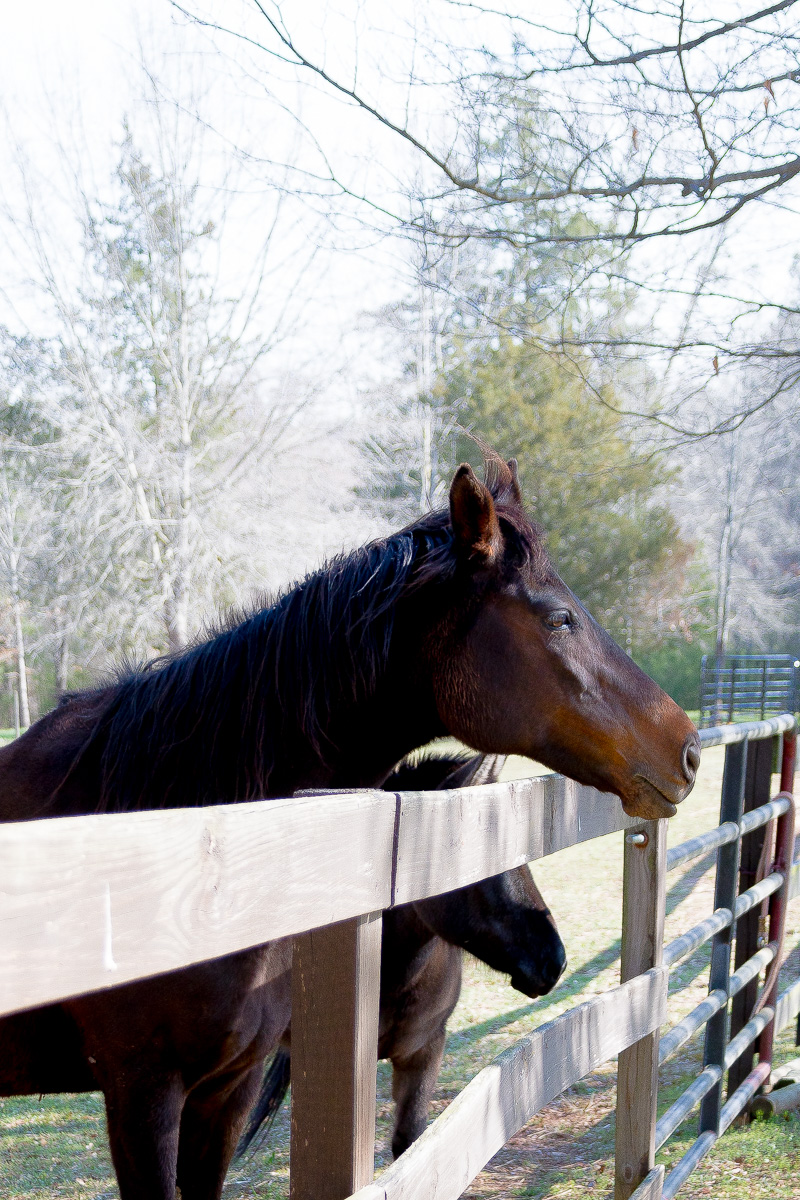 Getting along with others
Manny is one of the most sociable animals on the farm. She wasted no time getting acquainted to me or to her roommate Daisy. Initially Daisy was standoffish ( which she totally is at times) but Manny quickly worked her charm and they instantly became BFF's. Daisy, whom we have had now for about 6 years was actually a rescue from an abusive situation. For the longest time she would only socialize with me.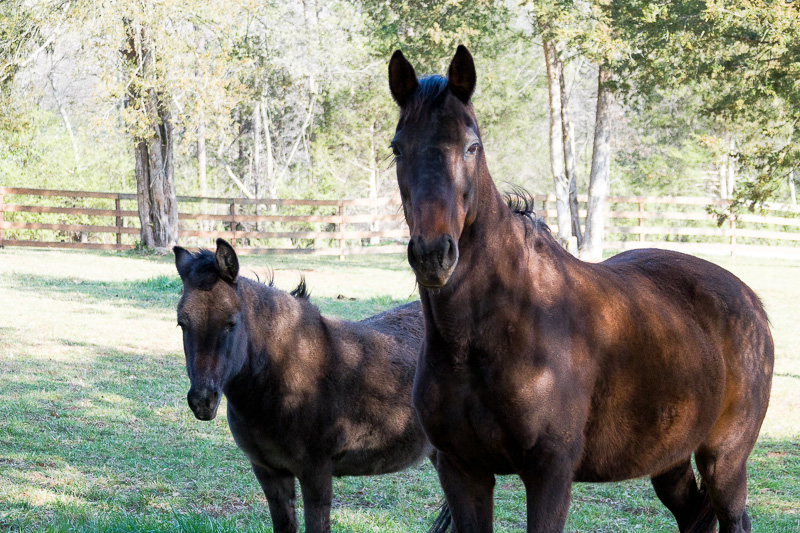 Because of Manny's leg injury, she hasn't been saddled up in some time. Manny's background is in jumping. My niece rode her for several years and was quite amazing. My niece and the horse. When Manny got injured she was retired at another nearby farm for the care that she needed. Now I feel comfortable to have her here at Duke Manor Farm. At this point we are not sure if and how she will do if she was to ride.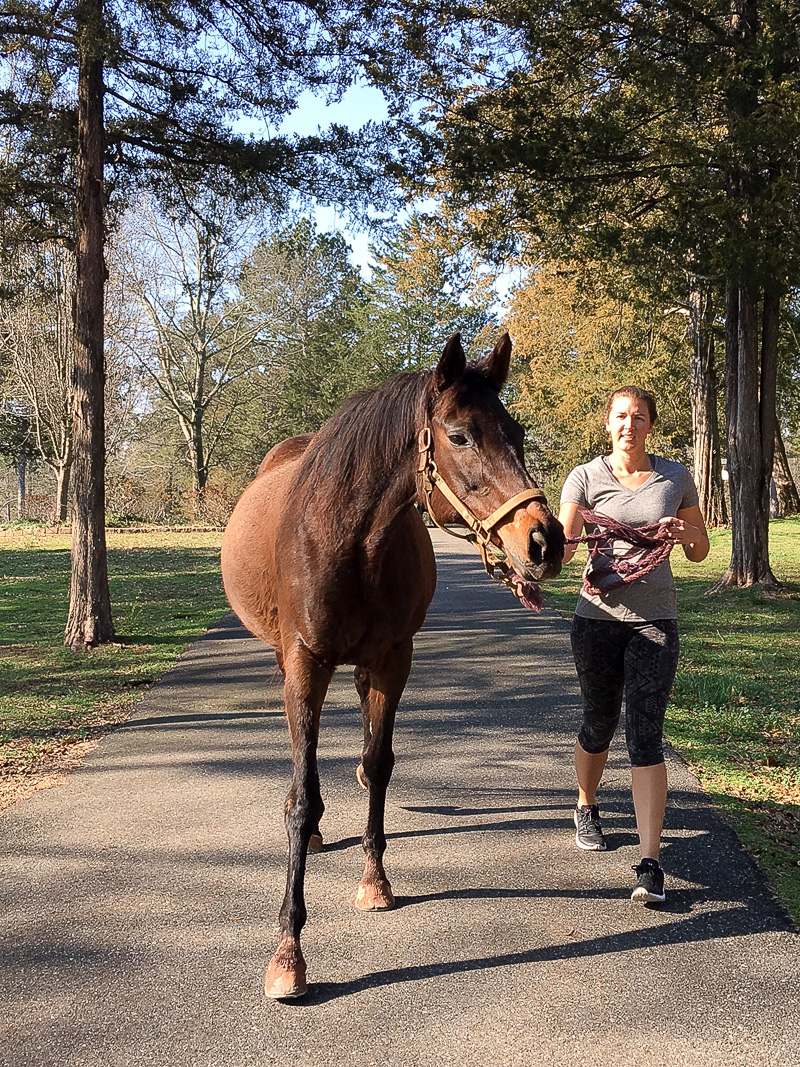 This is a picture of the day that she got here with my niece.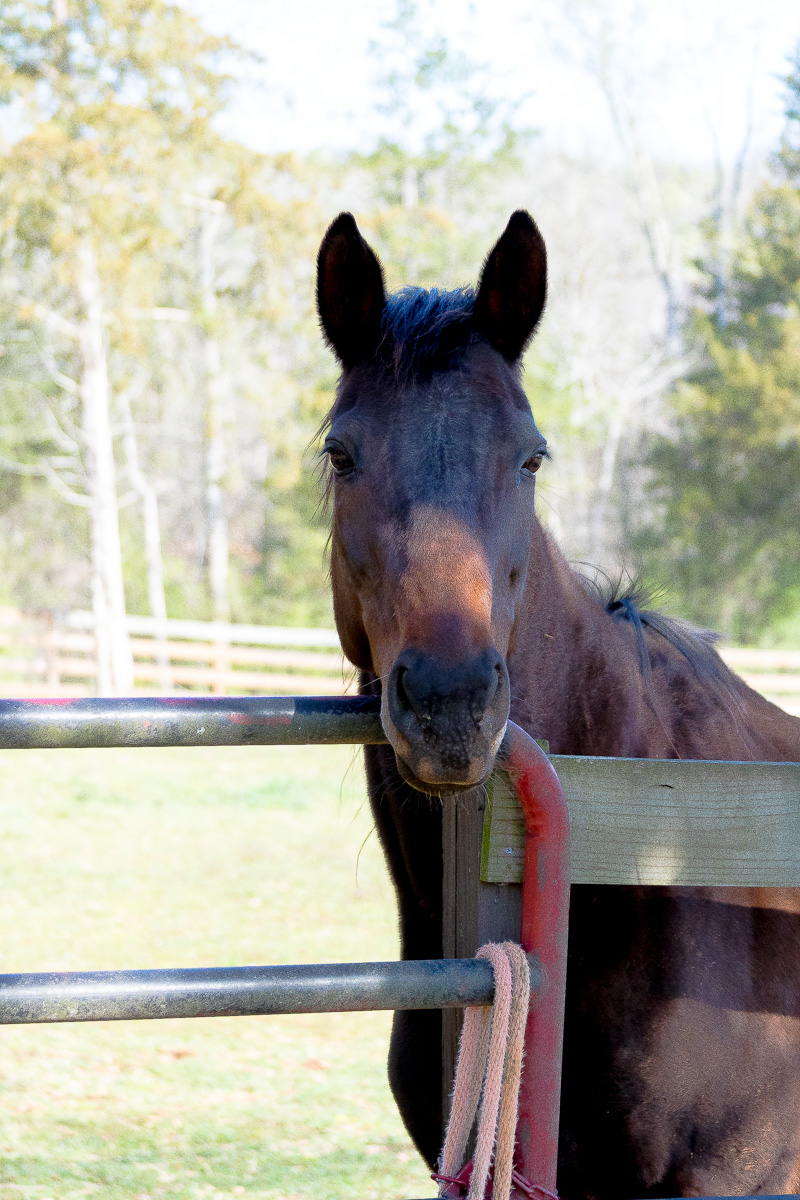 One thing I know Manny can do, is eat peppermints like nobody's business. Watch this little video to see what I mean.
I hope you enjoyed this weeks Friday at the Farm….A new Mare. I look forward to sharing another aspect of my real life funny farm with you. Let me know in a comment if there is anything specific you would like to see on Friday's at the Farm. And for daily updates on Manny and life on the farm follow me here or here.

grateful
Manny