How to create a duck pond that every duck will love. I'm joining my favorite monthly challenge group, Decor Enthusiasts to share an outdoor project. You will find the links at the end of this post.
Ever since I can remember, my husband has always wanted a small pond in the backyard. A pond where ducks or fish would live. Something that would fit in to the natural landscape of the backyard. About 7 years ago, we actually created our first water feature aka pond. We enjoyed the trickling sounds of the water and the way it looked. What we didn't like is that it had no drainage, power or liner. We actually poured cement and stone for the bottom and sides. Pretty but not so practical. When cleaning and draining became more difficult we decided to start all over.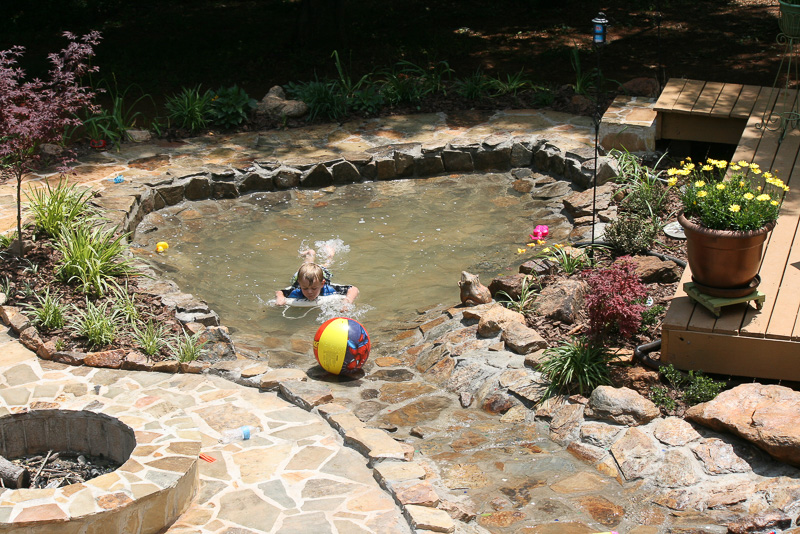 So we, really meaning he, tour it all up and did his homework on how to really build an amazing backyard pond. For almost 2 years I have looked at a hole in the backyard waiting….and waiting for the rebuild to begin. For the longest time people would come to the house, look in the backyard and ask if that was where the pool was going. When it rained and filled up, my gal pals would ask if they could skip the high price spa and come over for a mud bath. Funny thing was, the kids actually did think it was the swimming pool, or swimming hole as we call it in the country.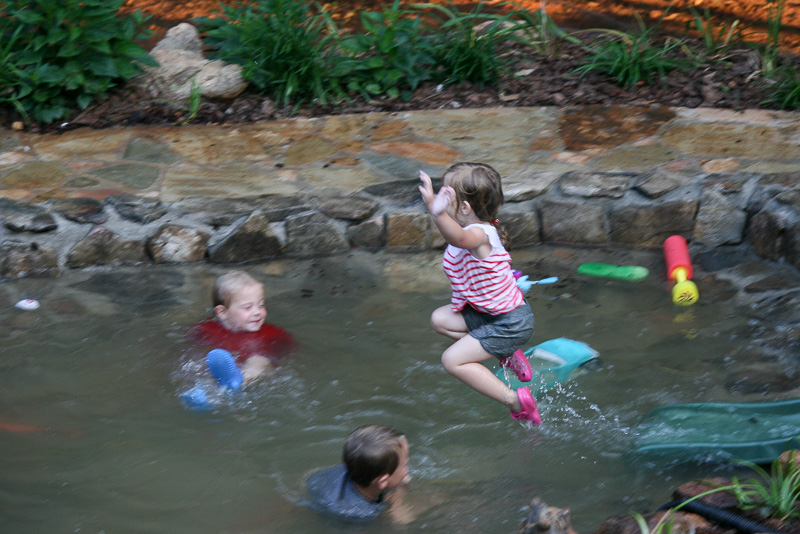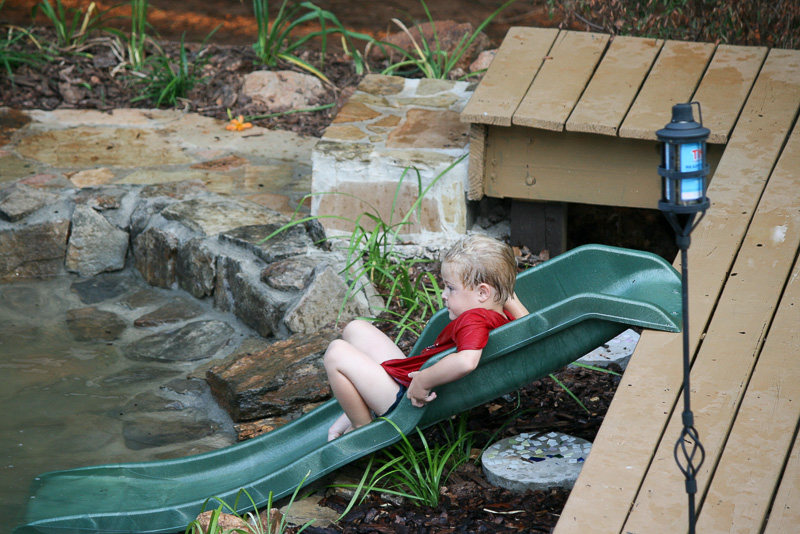 The Reveal
So after two long years , the new pond is just about finished. This time around it has proper drainage and a liner. It also has an amazing filtration system. And best of all it has ducks! We still have rock to put in place on the ends and a walkway on the far end of the pond to build.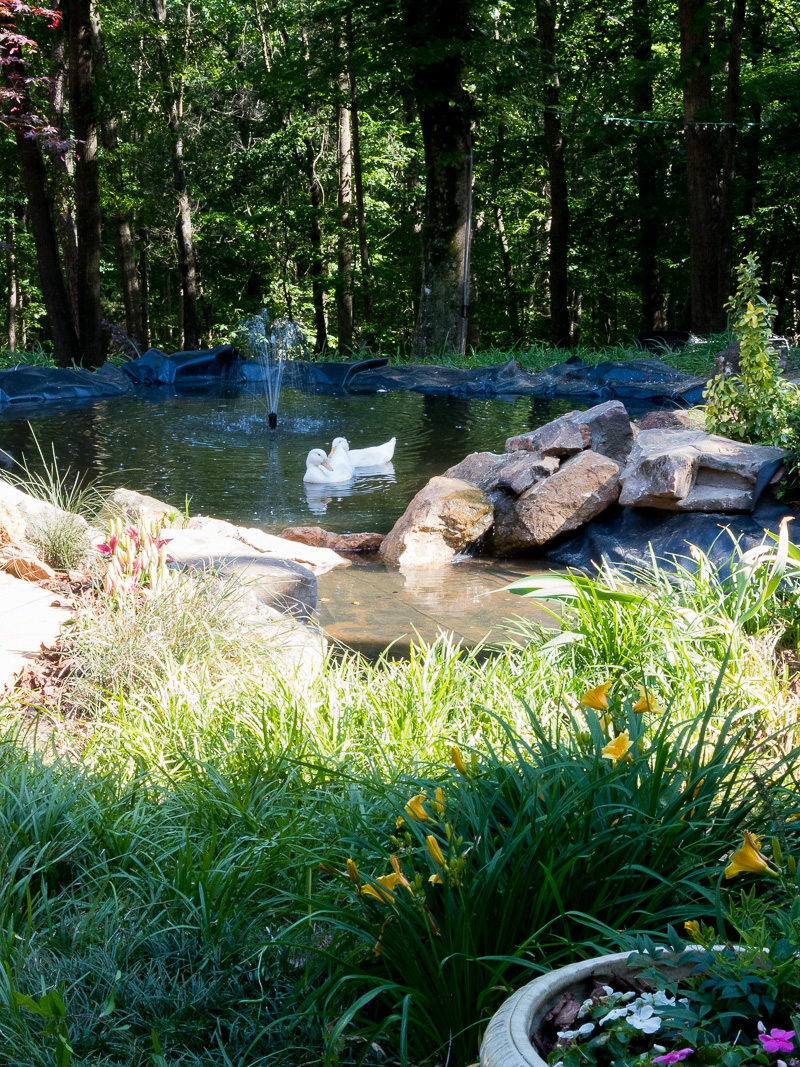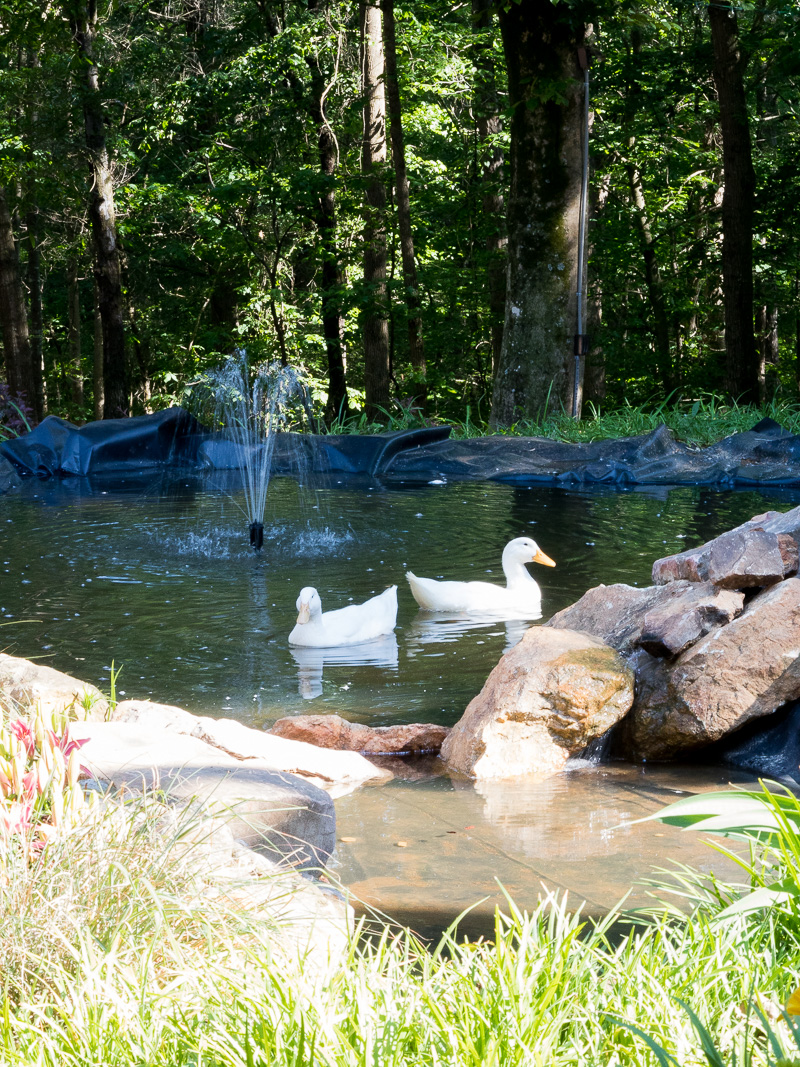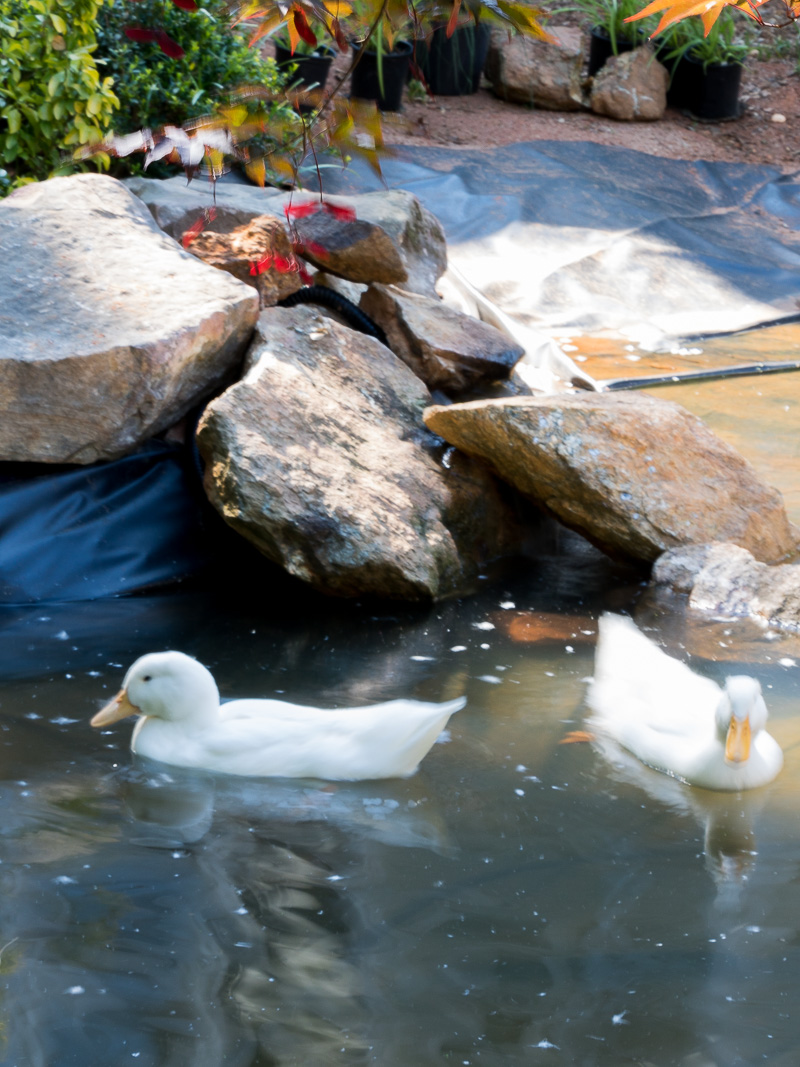 I can't wait to tell you all about how Quackers and Waddles are adjusting to the new digs and pond life around Duke Manor Farm. Spoiler…..they are adjusting quite well. We hope to finish things up in the next couple of weekends. I will share how we built our pond, the costs, and other helpful tips on how to create a duck pond that every duck will love. Just as Quackers and Waddles. Until then, for more of my outdoor projects click here.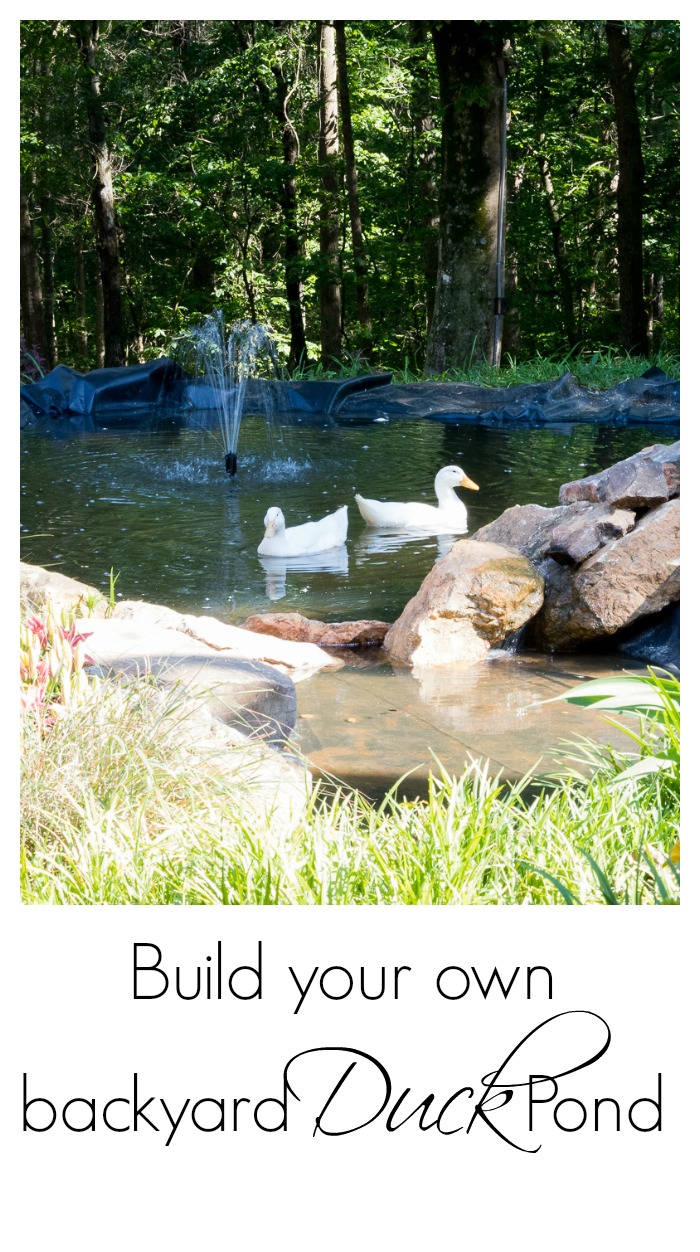 Ready for more amazing outdoor projects. Click on the links below and be ready to be inspired!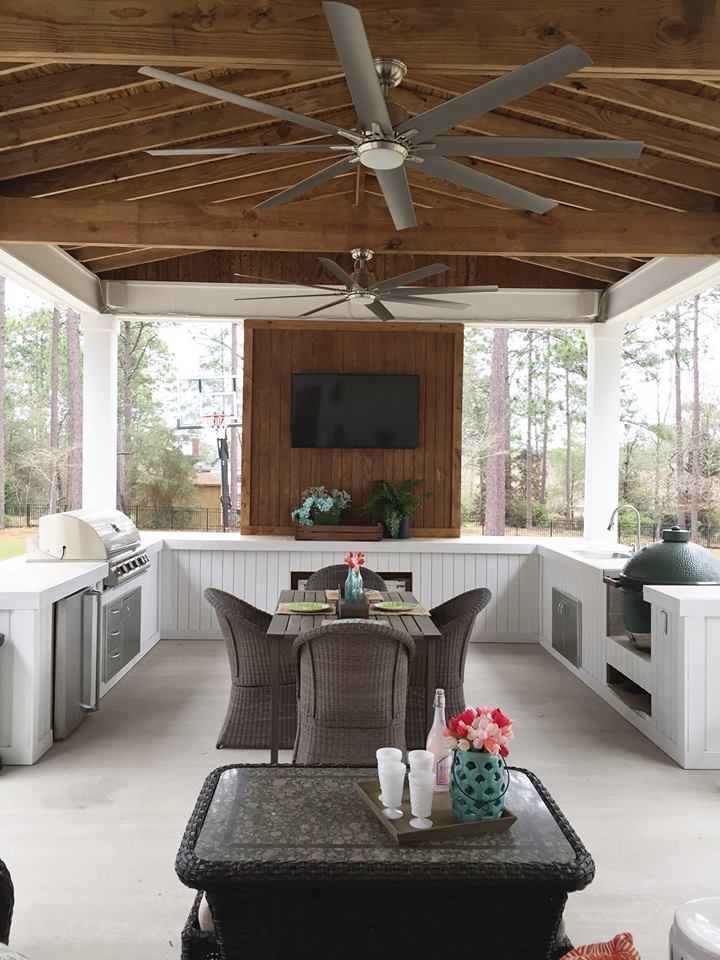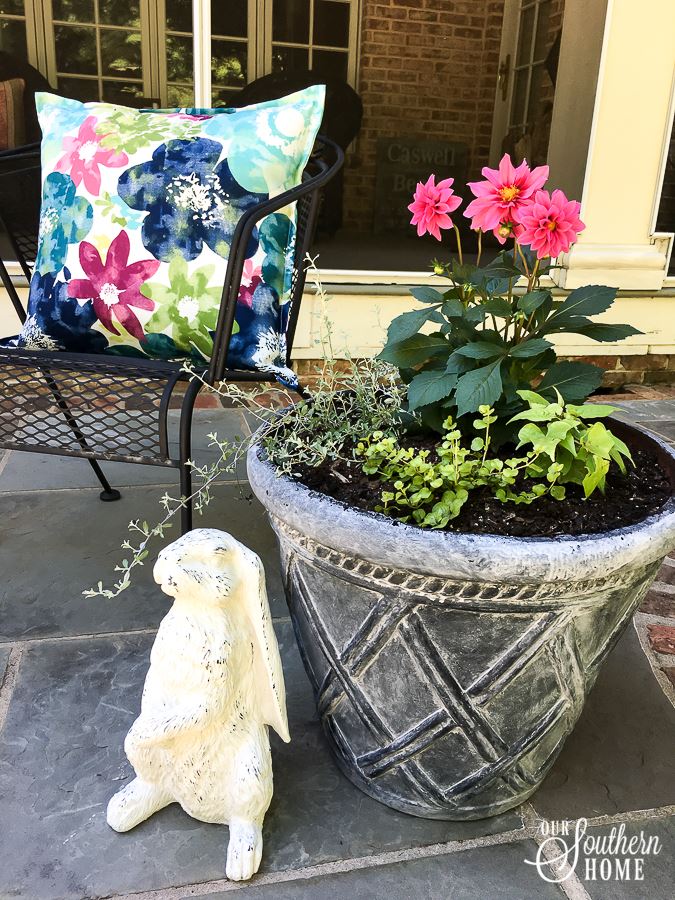 Confessions of a Serial DIY'er