Spillway bowl and basin in a backyard pond
Over the summer we have been making small tweaks to our new backyard pond to get it just right. As you know, Quackers and Waddles were thoroughly enjoying the space until they ate EVERYTHING in site, all the pretty flowers and newly planted greenery included. I had no idea that ducks would feast on every living plant that they passed on the way to the pond. We have since created another small pond on the property for them to splash in. Since the original intent of the backyard pond was for fish and not ducks, I am not too upset about the departure.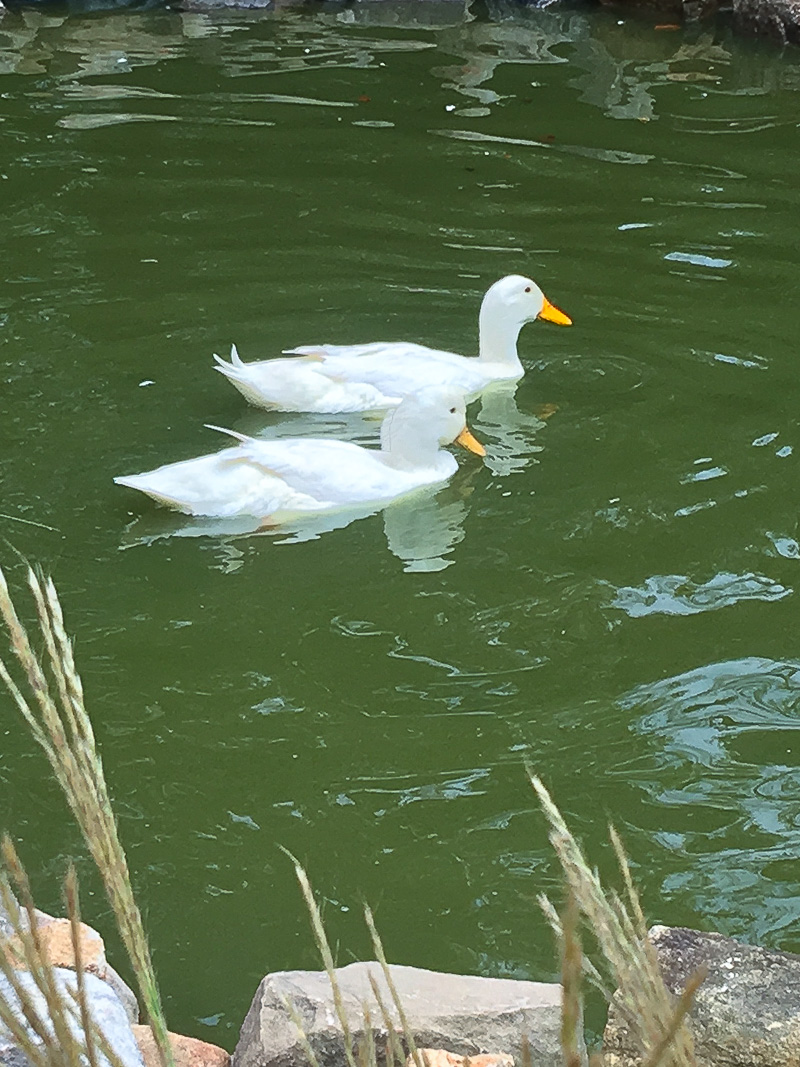 Spillway bowl and basin
I will say, pretty ducks floating around did leave a small void in the pond, so I was all too thrilled when Aquascape contacting me about using some of their products in the pond. Since I wanted something that would provide a nice trickling sound and look amazing around the pond, I chose the Spillway Bowl and Basin.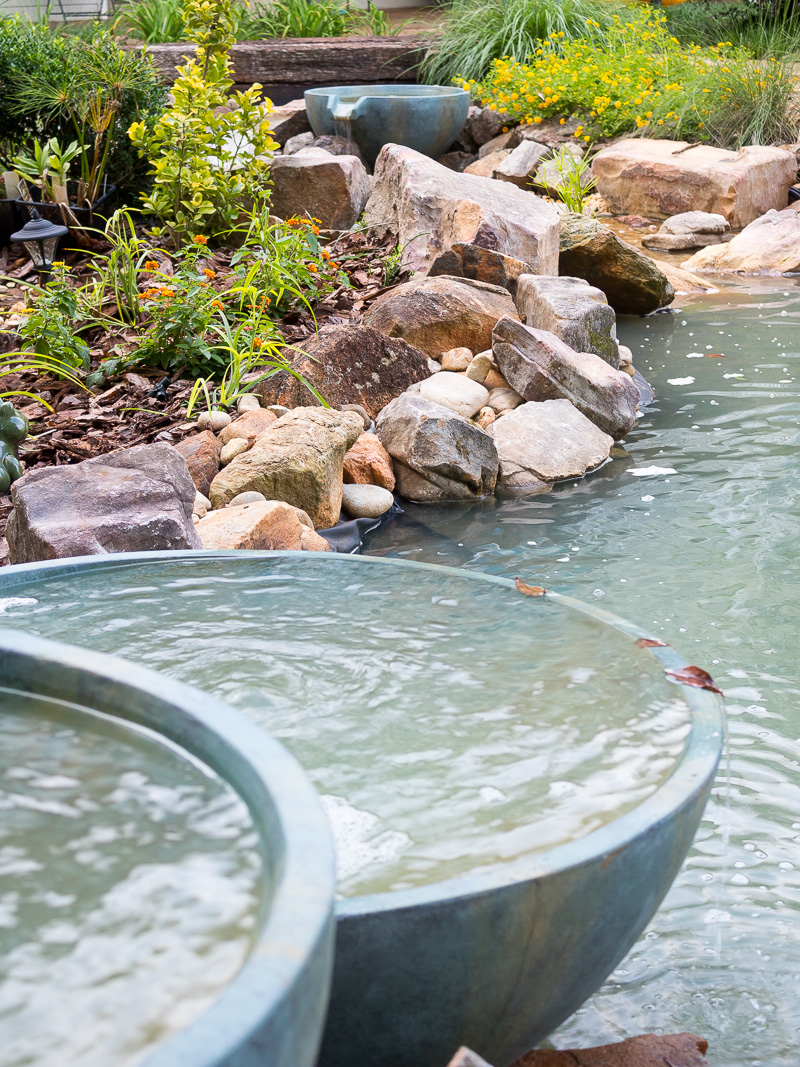 Setting up the bowls
Since our pond is about 5000 gallons, I chose a bowl for each end. The aged patina look of the bowls looks like they've been there for a while and the color of the bowls blends well with the surrounding stones. This is the 32 inch bowl spilling into the 40 inch basin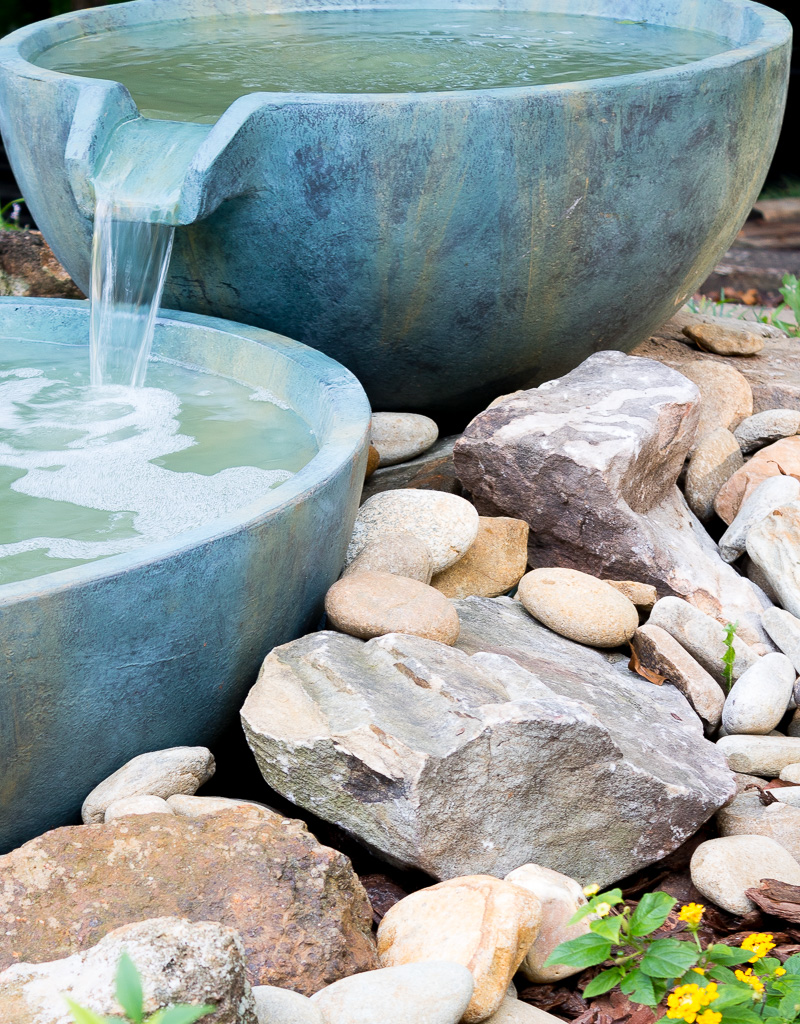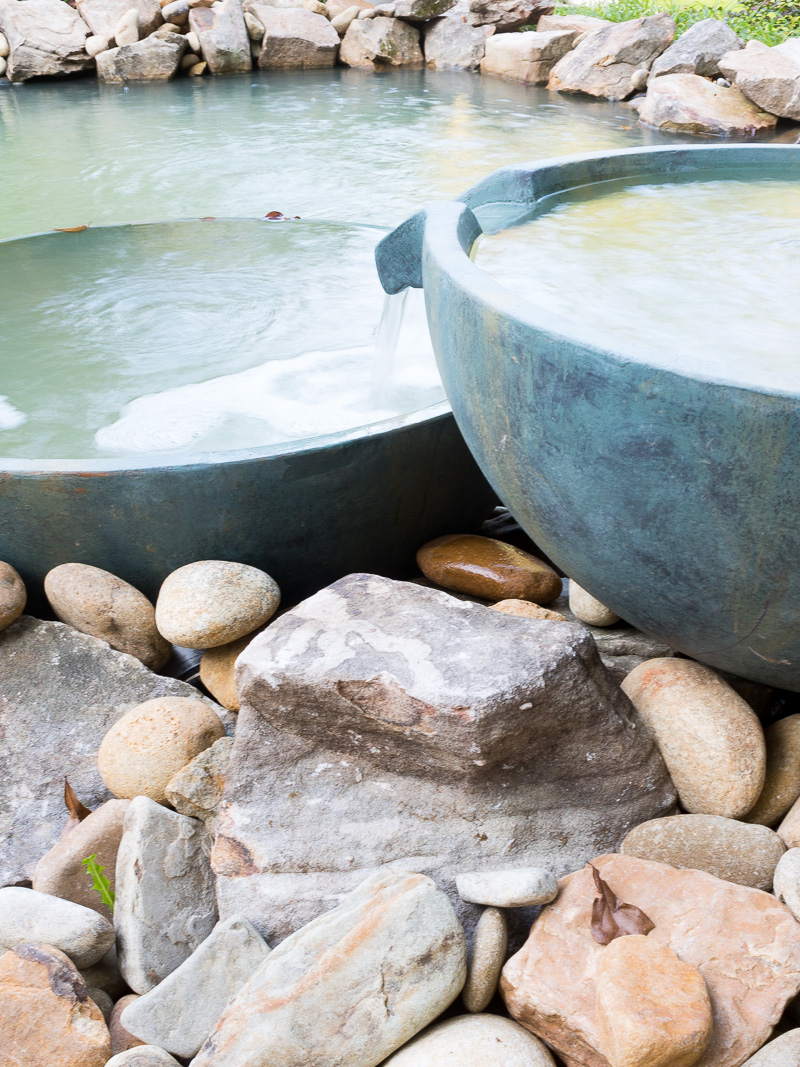 The bowls are made of a glass fiber reinforced concrete, so they are solid. Solid enough for kitties to lean on them when they mistake them for water bowls.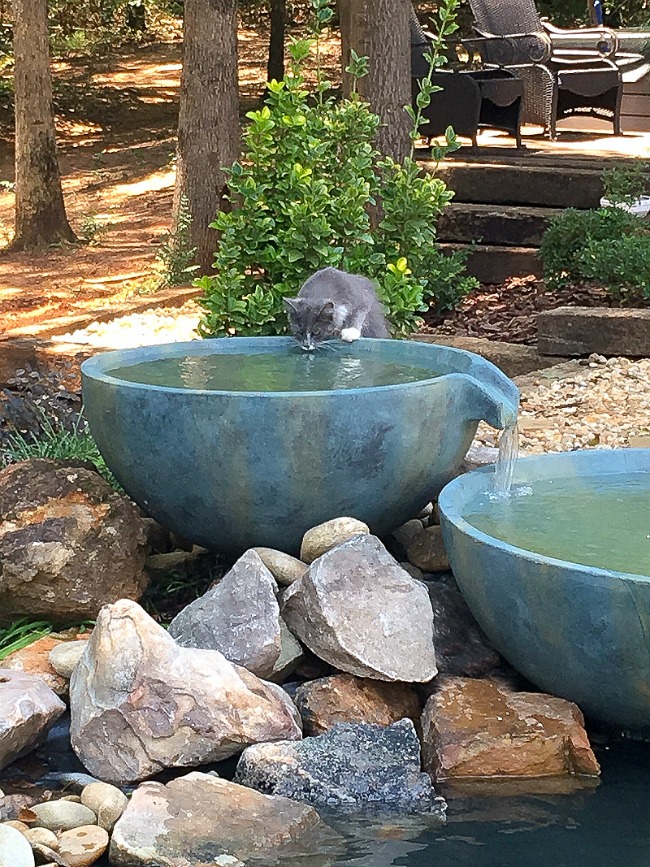 This is the 32 inch bowl. It's big enough to use on it's own. I nestled this one in the corner on some river rock and small boulders on the other end of the pond.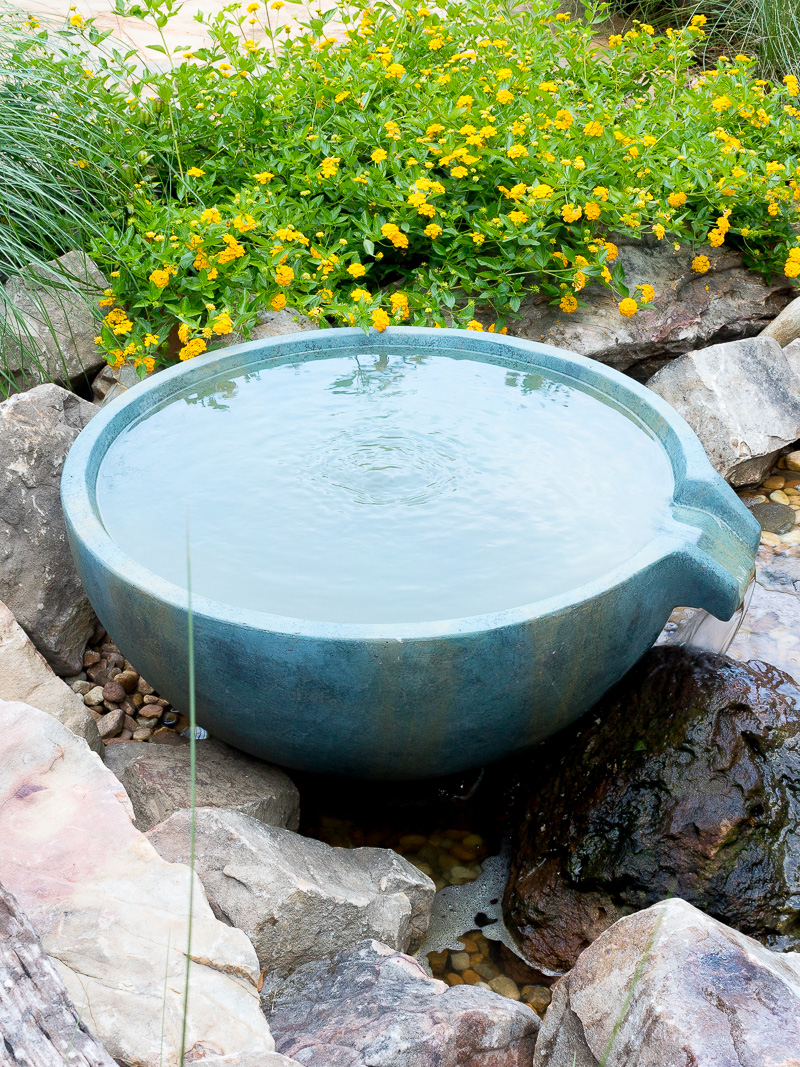 We positioned the bowls so that the spill of the water falls on larger stones creating the most peaceful sound. The pumps keep the water moving and create a rippling affect in the bowl. Aren't they pretty?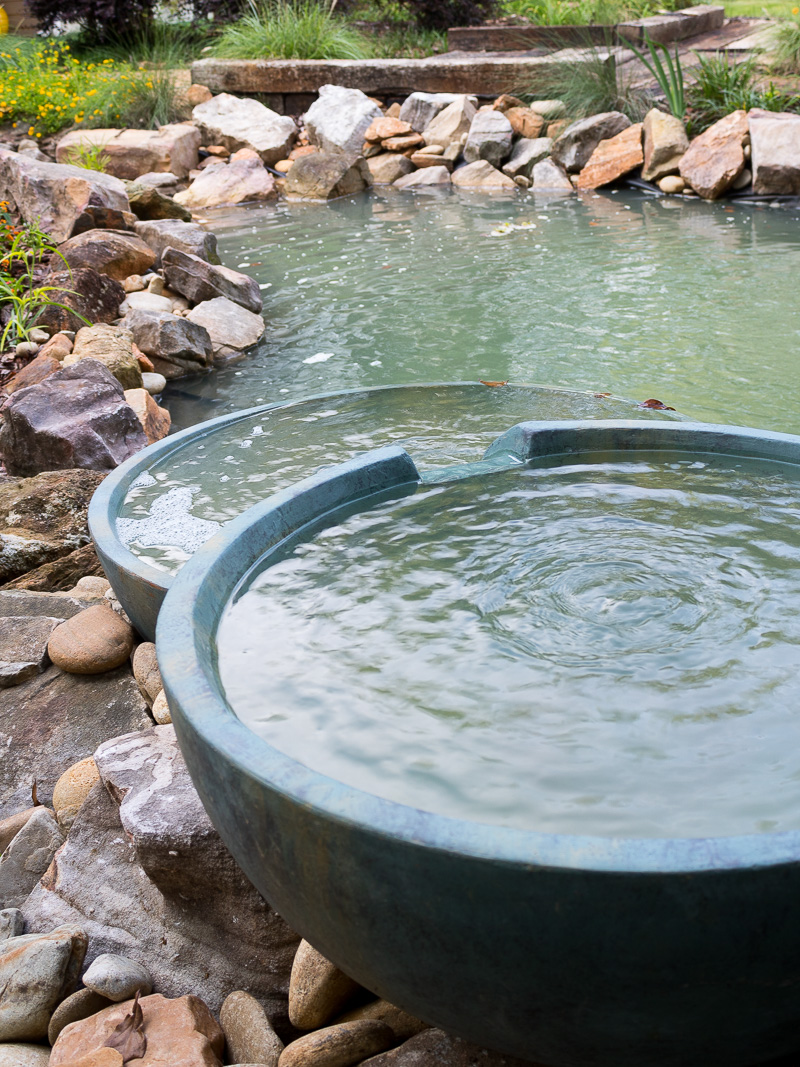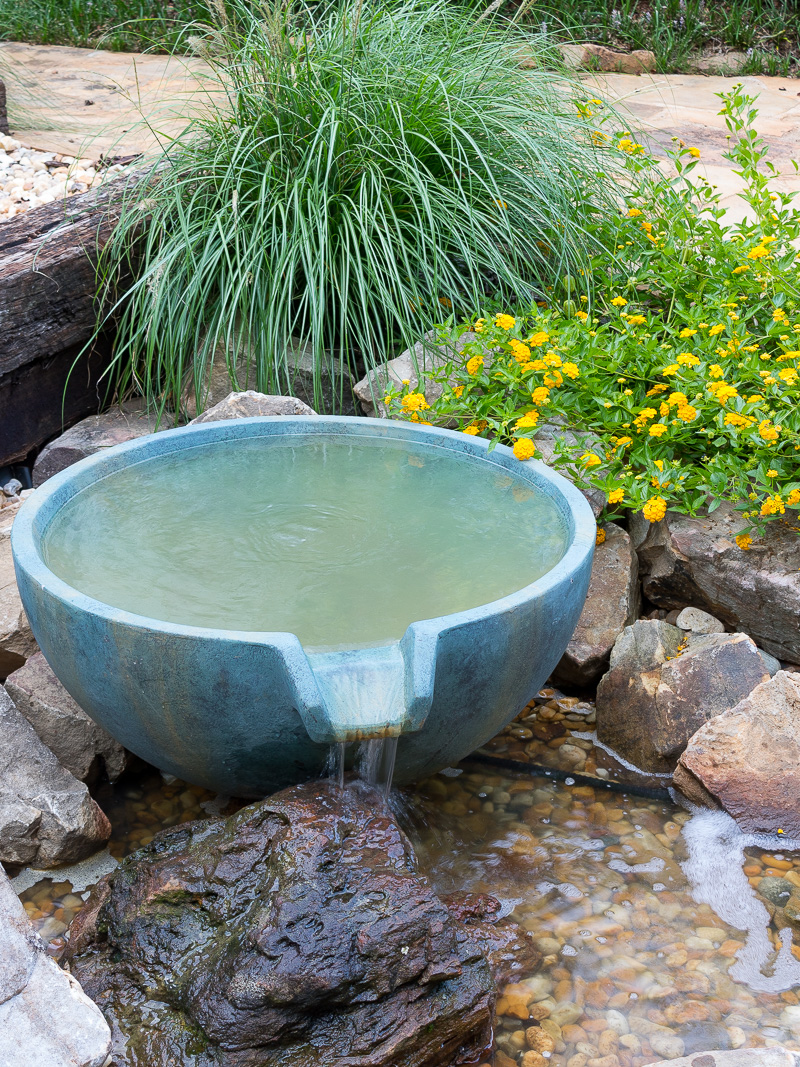 Shop the pond bowls here:
My guilty pleasure. Sitting out here, enjoying the sites and sounds….and wondering how in the heck the Ducks are doing in their new home.
Don't forget to follow Duke Manor Farm on Instagram and Facebook where I share tips, projects and behind the scenes of my real life funny farm.

grateful
for peaceful moments
This was a sponsored post with Aquascape Inc. I was provided product/payment in exchange for my review. All opinions including the ducks are mine.