Building a screen porch…the plan.
So, if the pool and pond projects weren't enough to take on, let's just add one more to the list. A new screened porch. But no complaints here. We actually have been wanting to create an outdoor screened area for some time. The thought of not getting eaten alive in the Summer months by mamouth sized Georgia mosquitoes is pretty darn exciting. As outdoorsy as we are, it's hard to believe we have lived at Duke Manor for 15 years without one.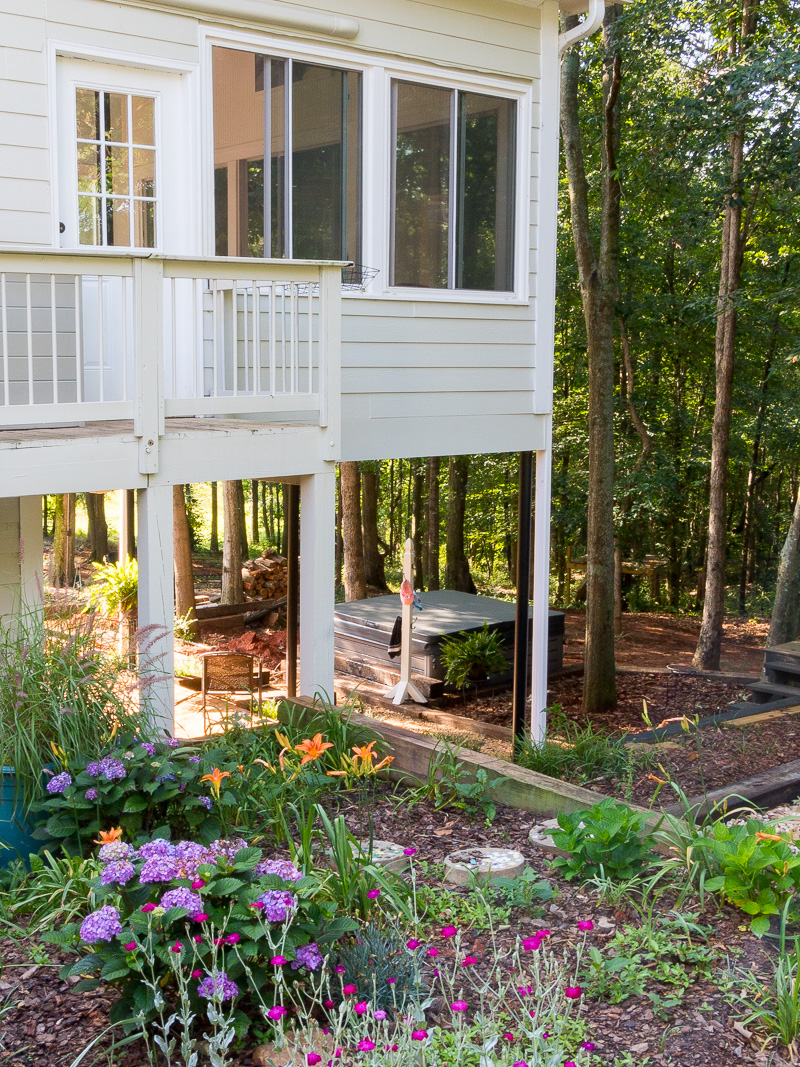 Something else exciting, is to be joining nine other bloggers in a fun series called Color Loving Bloggers. Special thanks to my pal Kelly Elko who organized this fun event. We will all share a room makeover infusing it with color and share our room reveals at the end of June. There is no doubt you will be inspired with all the makeovers. You will find the links to all the blogs with their plans below.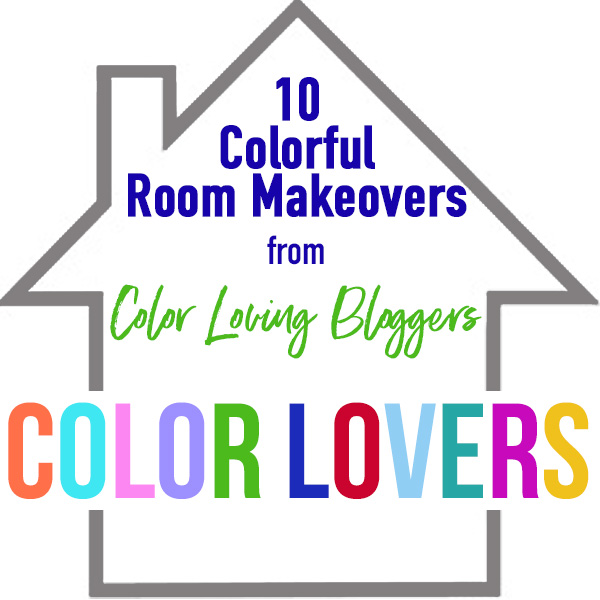 For my room makeover , I am going to share the current space and some of my plans for our new screened porch. We plan on getting started this week and I will pull together some of the nitty gritty details of the build and share those with you.
You have never seen this particular porch and for good reason. It is (but won't be for long) the achilles heal of our backyard. But with our recent pool and pond project almost complete, we thought it was about time to transform it into something special. And I can not wait!
This is the patio when you walk through from the garden side of the house.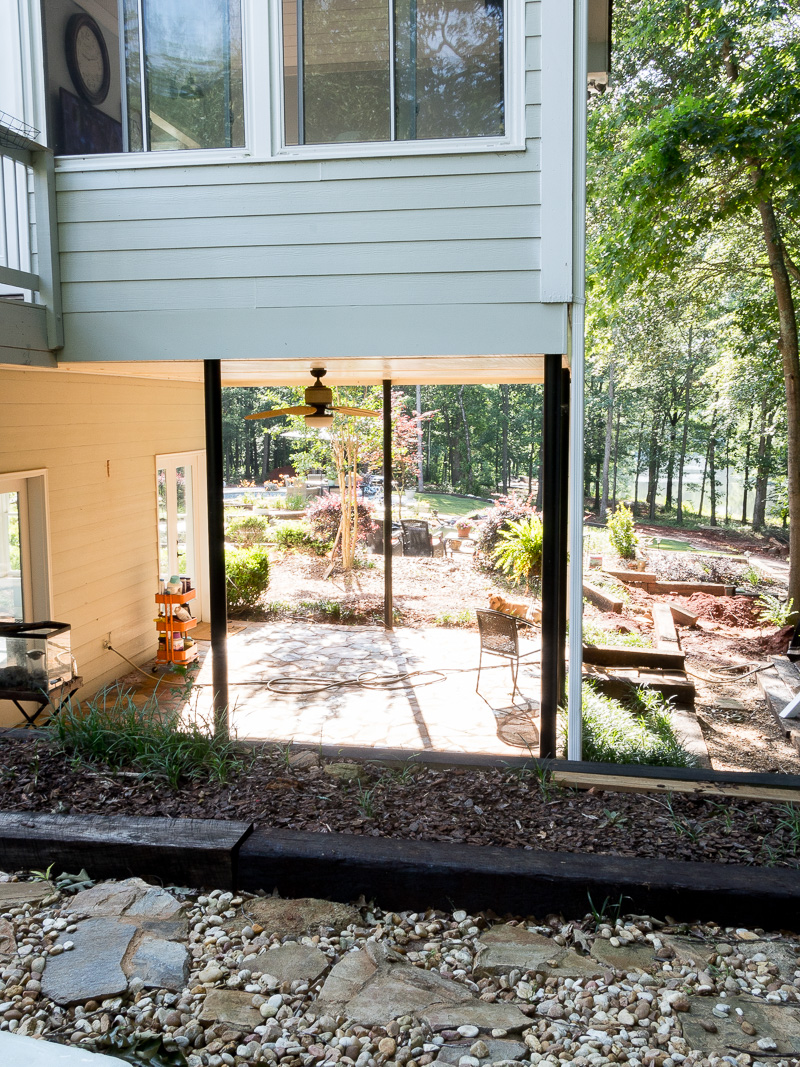 And this is the view from the other side. You would have thought I could have least rolled up the hose!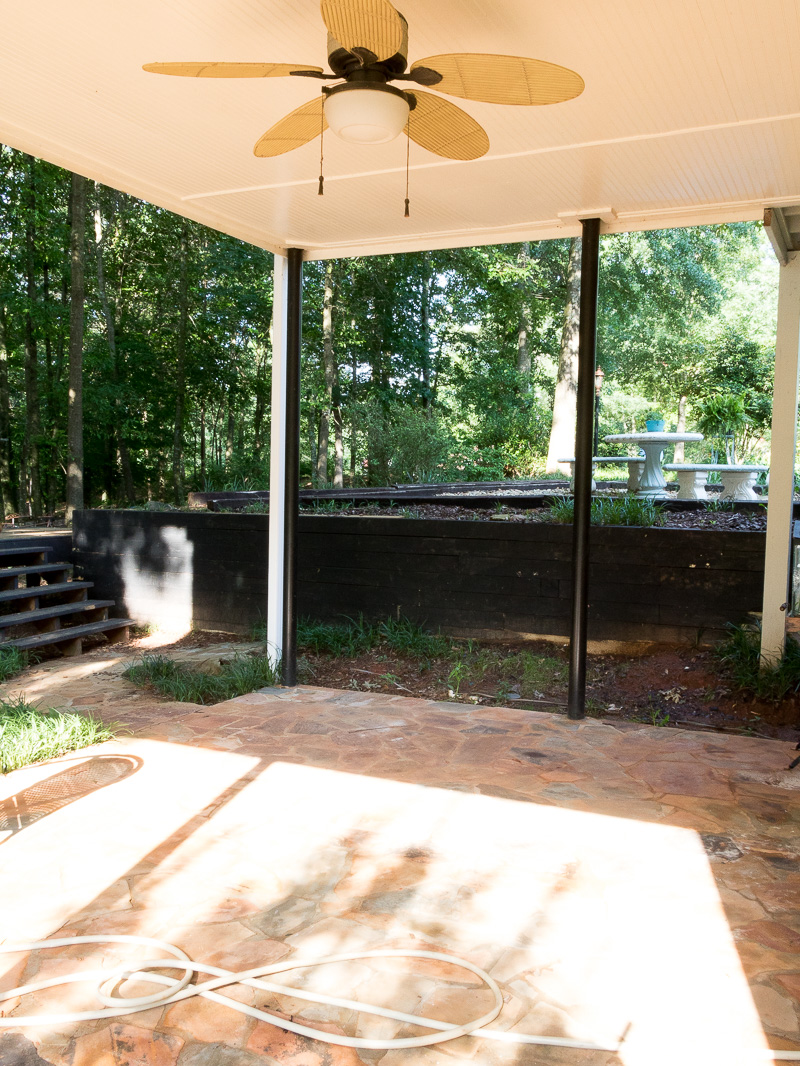 Building a screen porch…the plan
Not only will my makeover include building walls, and taking mud daubers nest off of the wall but I will also introduce a 'coastalish' vibe into my space with some color. There are some decisions that I have already made, prior to building the room. I like to think of them as the more important decisions. Here's some of the things that I will be putting in new space.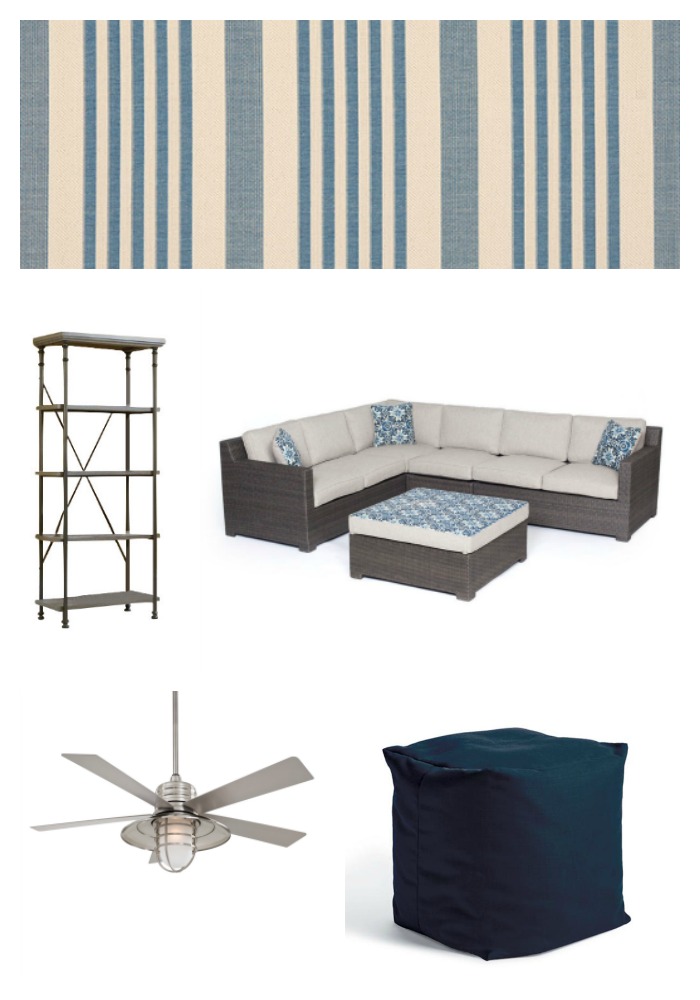 It's no secret that I love color all throughout my home…it makes me and my home happy. I am also a big fan of the color blue and use it a lot in my home. My head is spinning with color ideas in pink, red, aqua. My blue base will work with so many other colors and it will be fun to introduce various shades of color through the year in this space. But first things first, let me build the room. I will be back on June 27th to show you the completed space. Until then check out what the other color loving bloggers are planning.
Here's one more picture of the room for the road.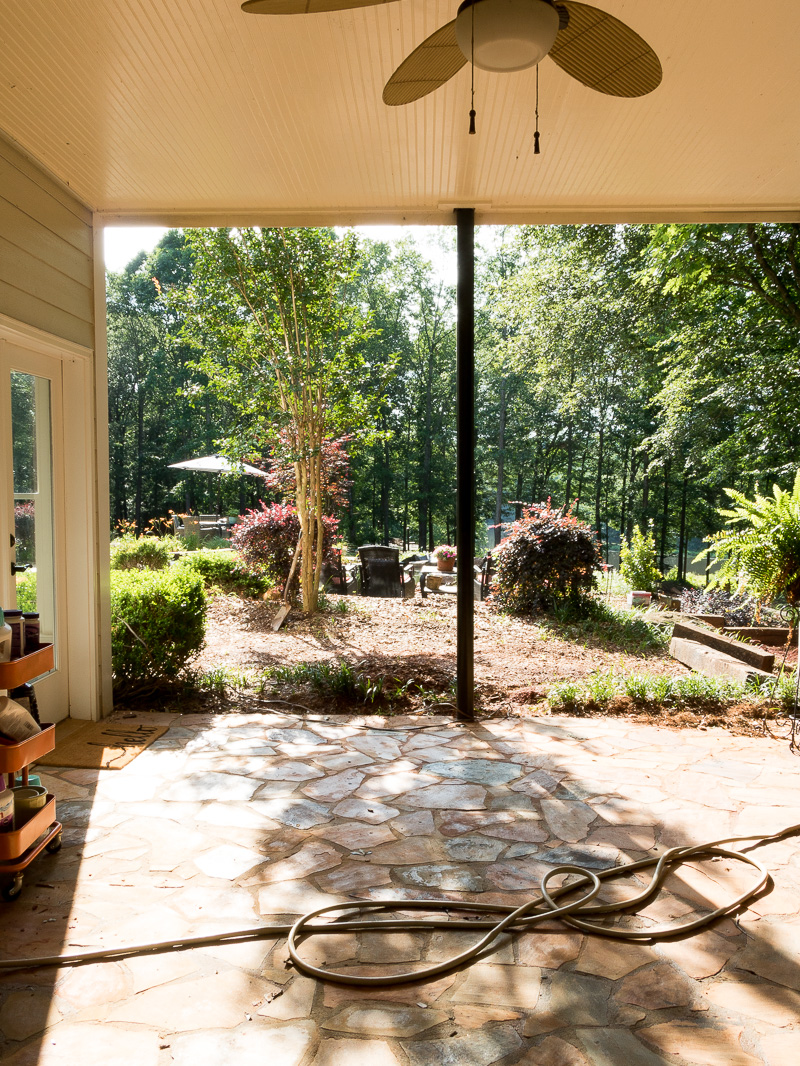 The sources
Many thanks to Birch Lane, Minted and The Mine for partnering with me on this project and providing me with some amazing pieces for my screened in porch. My art work came from Minted and was the color inspiration for my space. Birch Lane is an affordable shopping destination with classic designs. I was lucky enough to find the bookcases and a rug that will fill the space perfectly. My outdoor sectional is from The Mine and I can't wait to get it set up and start enjoying time in the room. The Mine has lots of stylish indoor and outdoor furniture on their site. So, if you're interested in finding some new furnishings for your home, indoors or outdoors, these are great places to start. I will link to all my room products in the final reveal.
To see more of my outdoor projects click here.

grateful
long summer days