No more frosting in a can for me! Make this easy and simple homemade frosting for your next cake or cupcakes!
I thought we could end the week on a sweet note and talk about frosting. Not just any ordinary frosting but sweet, fluffy can't get enough of frosting.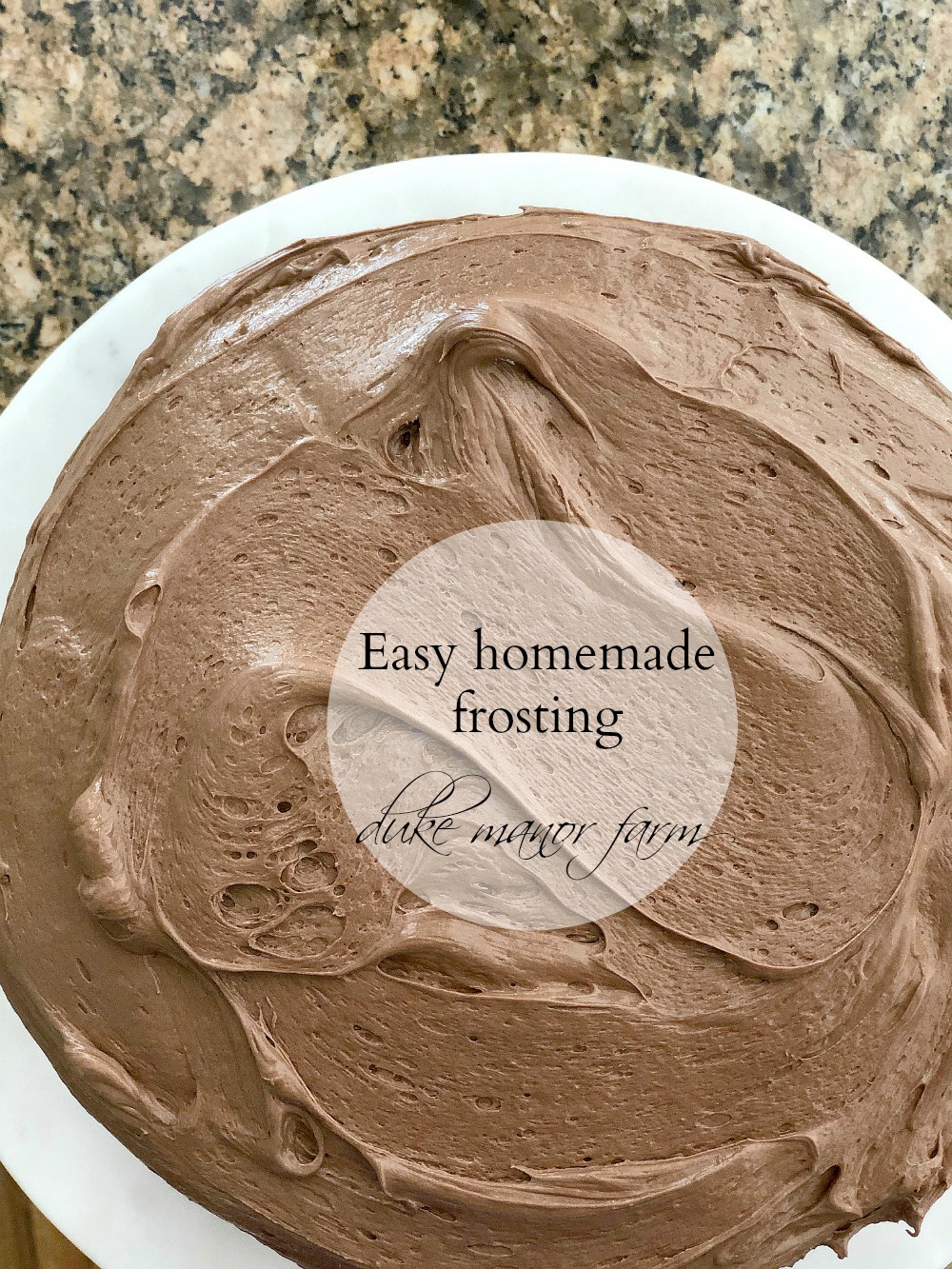 I think I have been living under a partial rock in the kitchen until I got my new mixer . I feel like a kid with a new toy. Since April we have made more cakes then we have the entire year….yes that much fun and new lbs. It wasn't until the other day though, that I discovered an entire new way to frost a cake without it coming from a can. I think I had only made homemade frosting once up until this point. Remember, I was kinda living under the culinary rock and I figured if there is one of me, there is probably one of you too!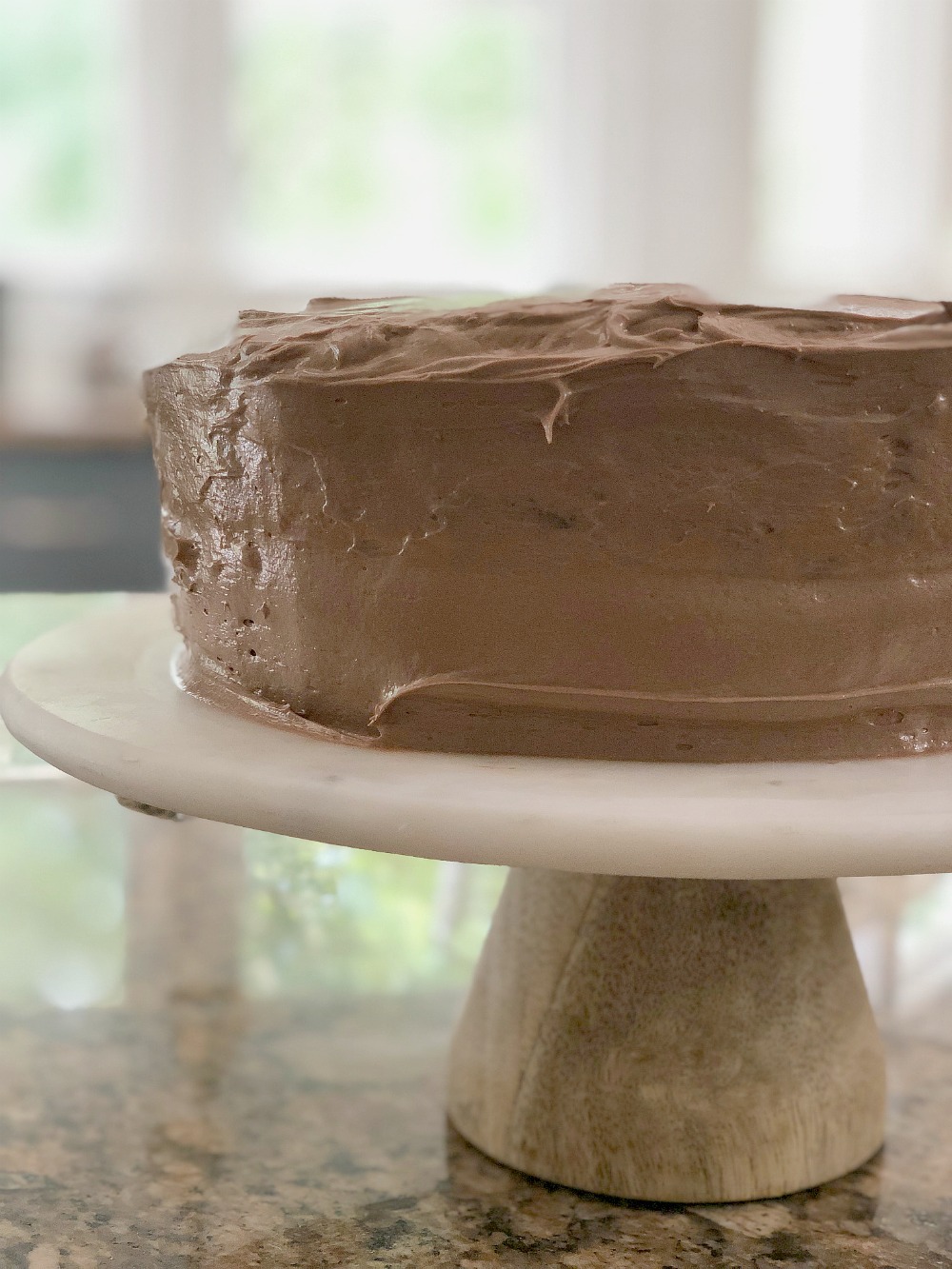 What you need ( this was enough to generously frost 2 layers)
2 sticks of soft butter
1/2 cup of unsweetened cocoa powder
1 large jar of marshmallow cream ( I use Kraft JetPuffed) A small jar would probably be enough for a 'naked' cake.
1 cup of confectioners sugar
Original recipe from here.
What you do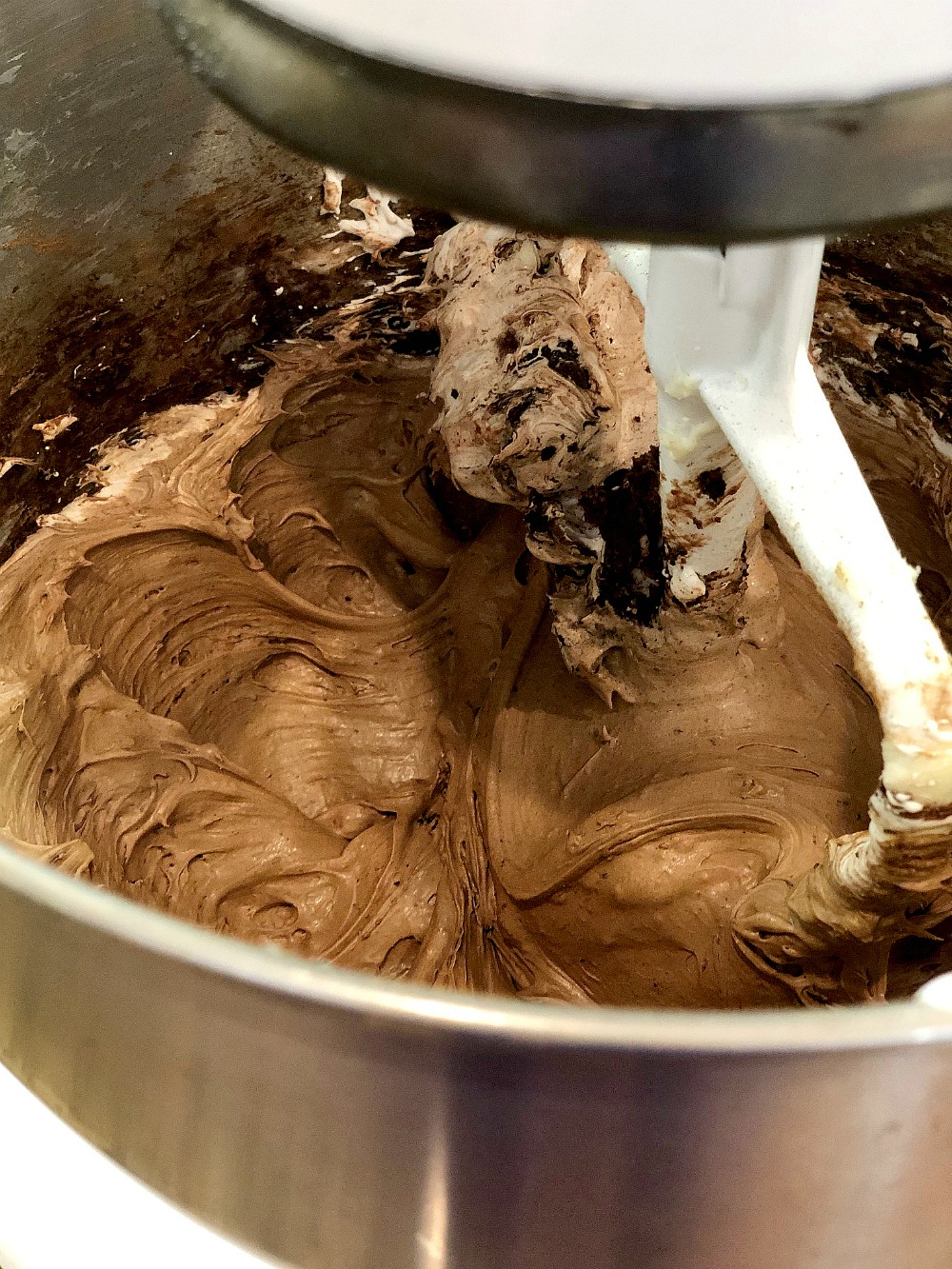 This is the fun part. Mix your butter until smooth and creamy. Put the marshmallow cream into your mixer. Add the cocoa powder until completely mixed in. Slowly add the confectioners sugar …..or you will create a dust storm. Mix for a few minutes. Frost your cake. That's it.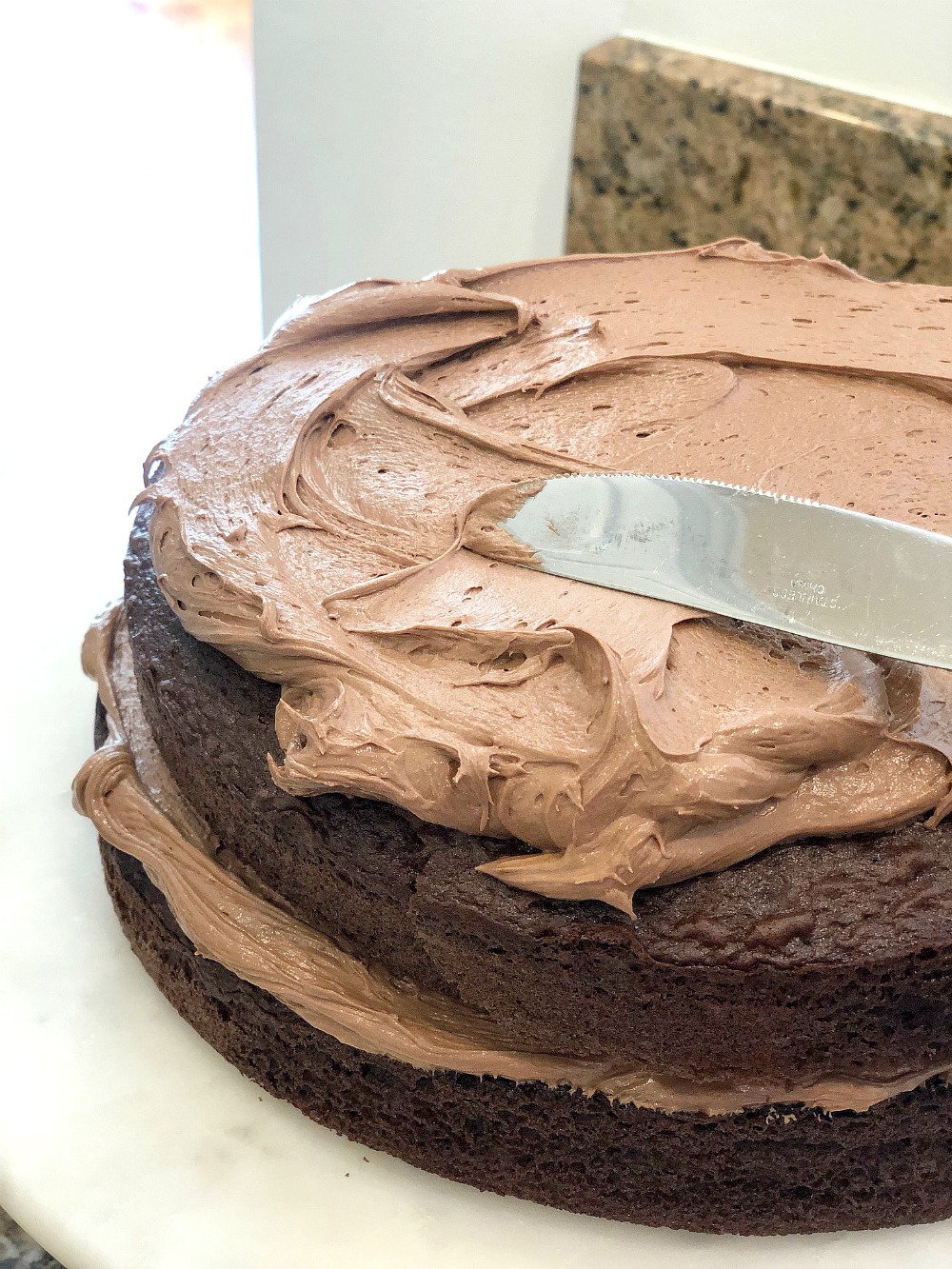 I put the cake in the refrigerator before I served it.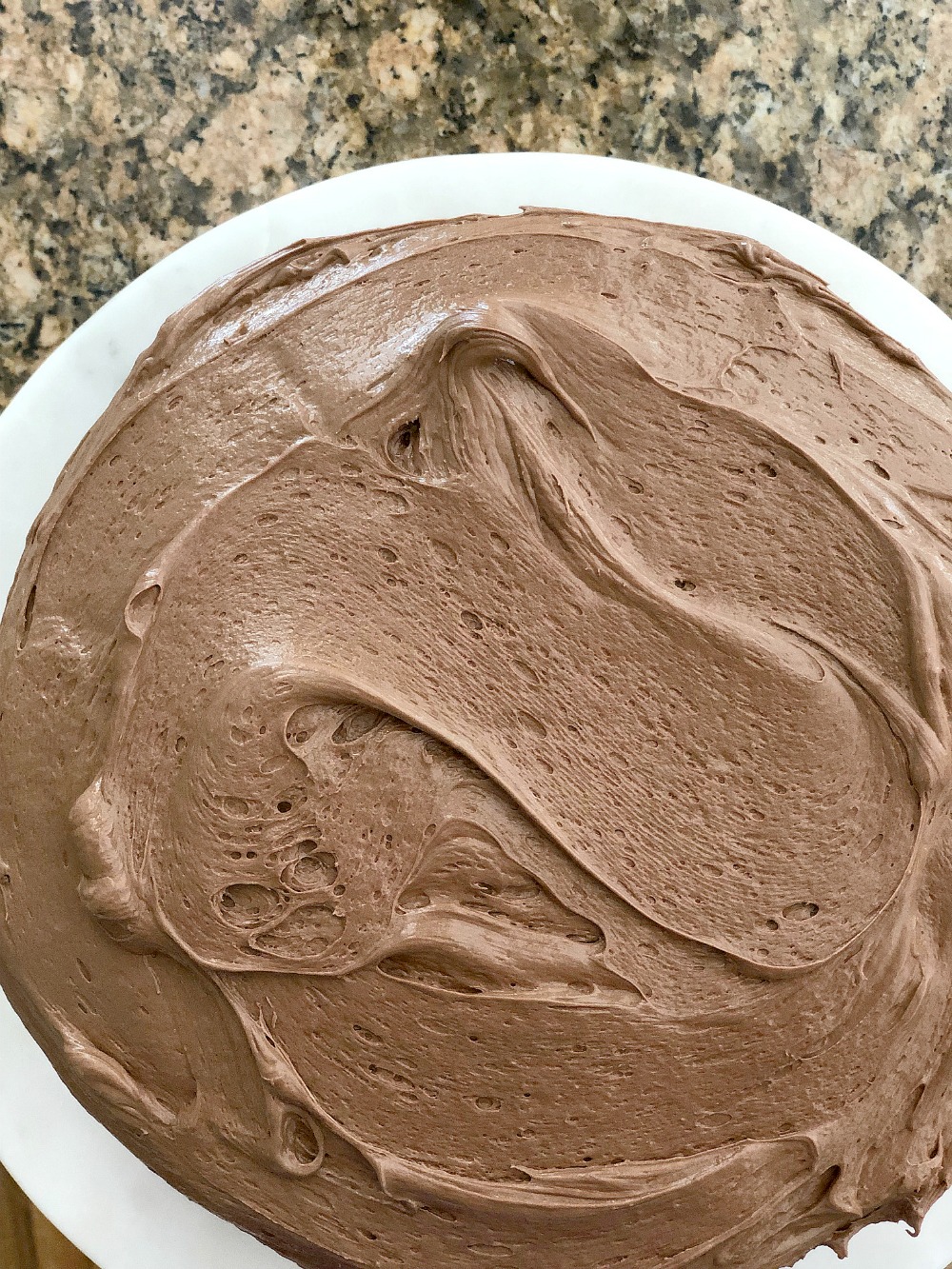 Surprisingly enough you couldn't really taste 'all marshmallow' like I thought I was going to get. I was expecting a marshmallow fondant taste. I think the butter and sugar helped to balance it all out.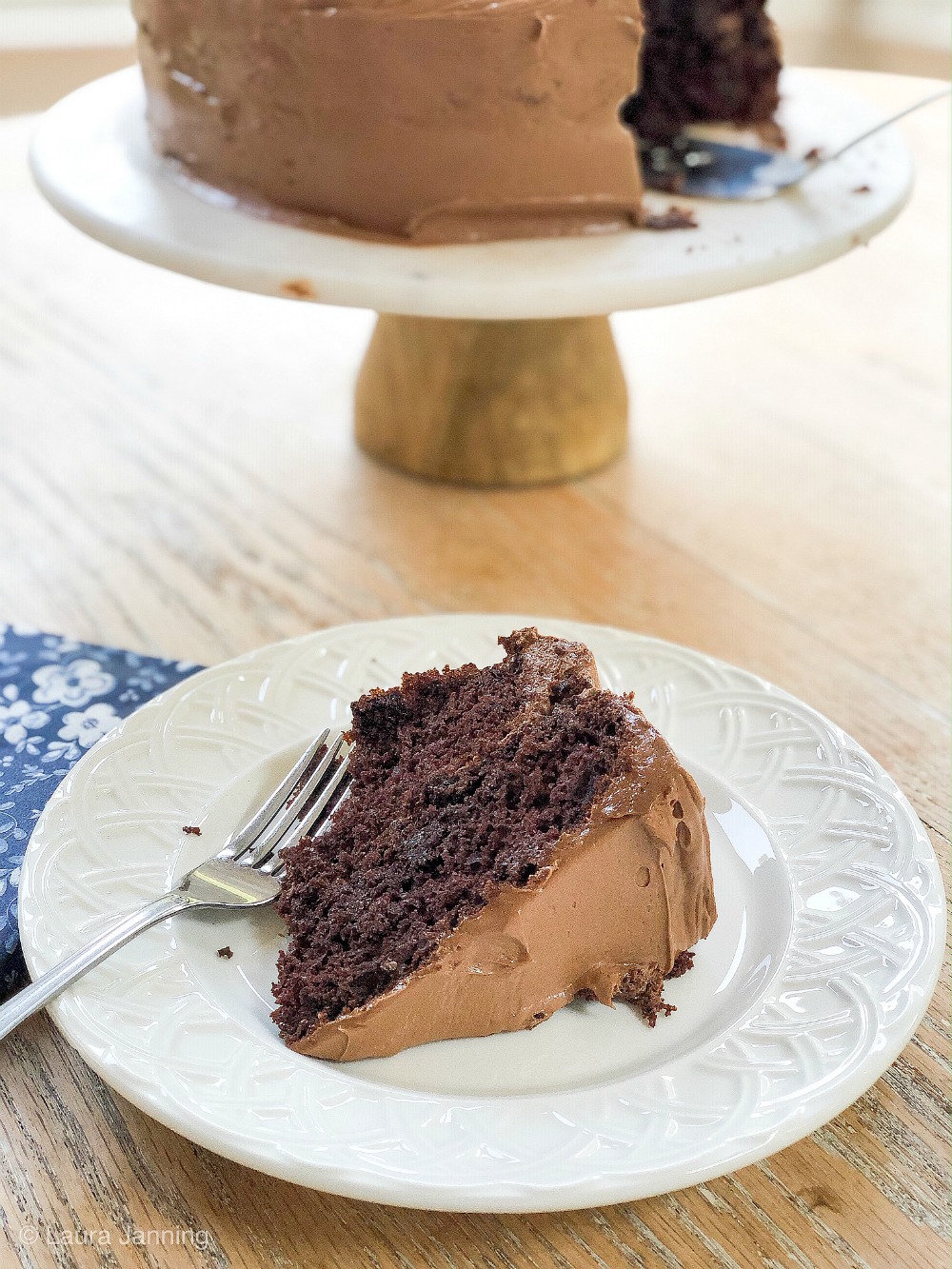 Tell me I'm not the only one that had not made homemade frosting before…please? I'm on to bigger and better things and plan on retiring the box cake mix next!
Click here for more of my treats and ideas from the kitchen.

grateful
for a family that enjoys my cooking
This post may contain affiliate links for products that Duke Manor Farm uses, recommends or suggests to it's readers.