Spring is my favorite time of the year . Ask anyone around here, donkeys, dogs, kids….. they'll tell ya.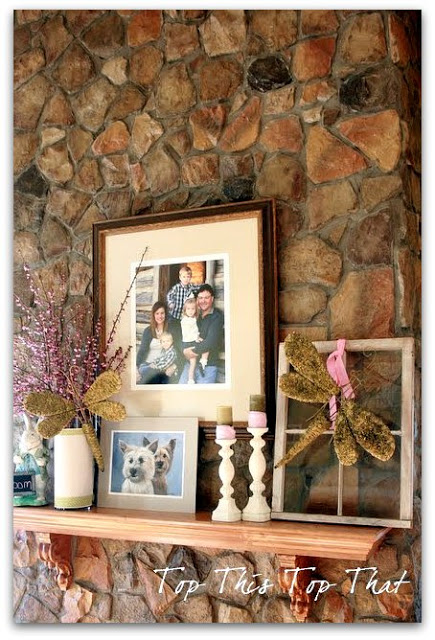 a time where new growth is peeking out, the days a bit longer and my cherry trees are in full bloom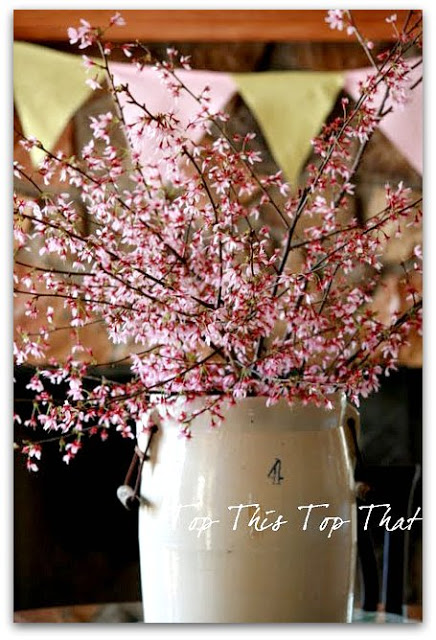 Mr. Rabbit keeps an eye on the family while he sits on the mantel. After Easter, he will head outside back to his home in the garden to protect my flowers from the deer.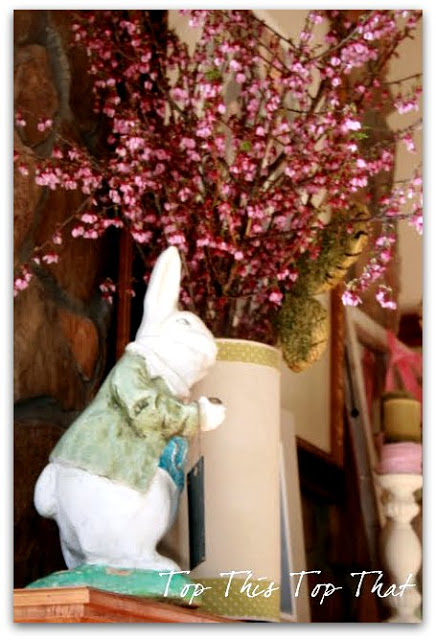 Some green candles, dressed in their pink best, sit on top of some old white candlesticks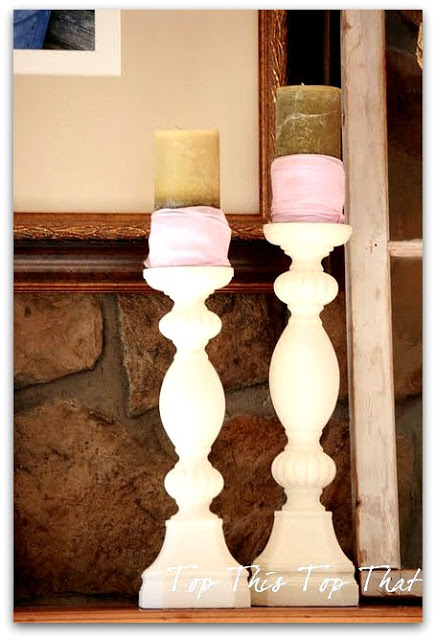 My mossy dragonfly hangs on to an antique window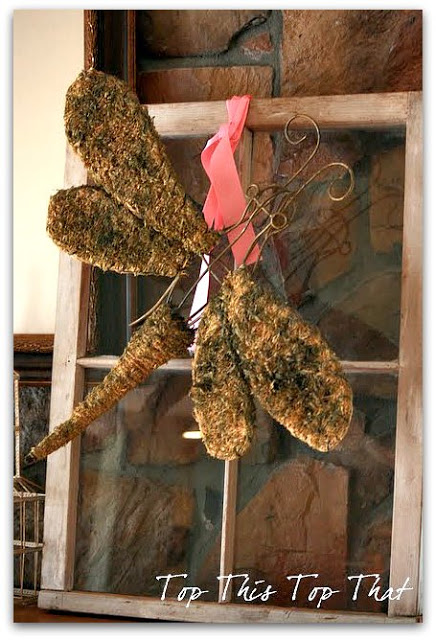 The Family picture and a painting of my dogs Kara and Kayla. This was a portrait I had made for my husband one Christmas.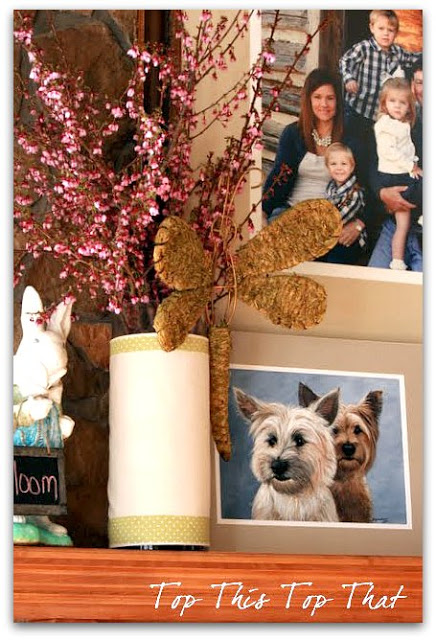 Everything that makes me feel happy, fresh and loved….just like Spring.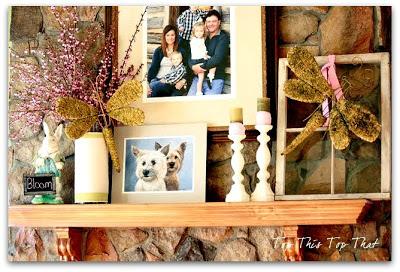 What are the things that you love about this time of the year?

PS- To see my mantel covered in forsythia click here
Want Top This Top That delivered directly to your inbox?
It's easy! Just enter your e-mail address.