Remember when my Rock Star Burlap Wreath went on a Springtime Tour?
Well, my rock star is going on a summer tour.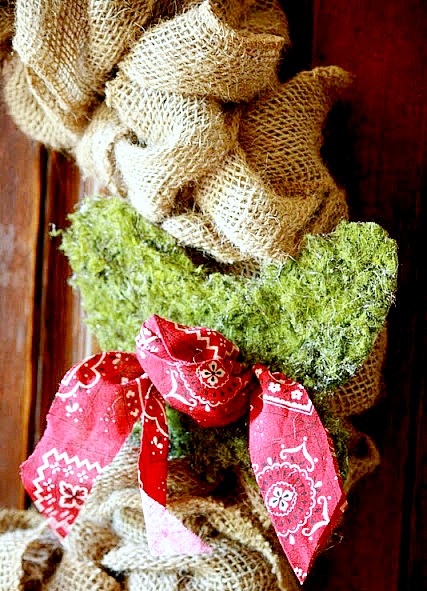 To get me started with an appropriate costume change, and in the spirit of summer, I decided to add some stars in traditional summer fabrics and a mossy butterfly sporting a bandanna.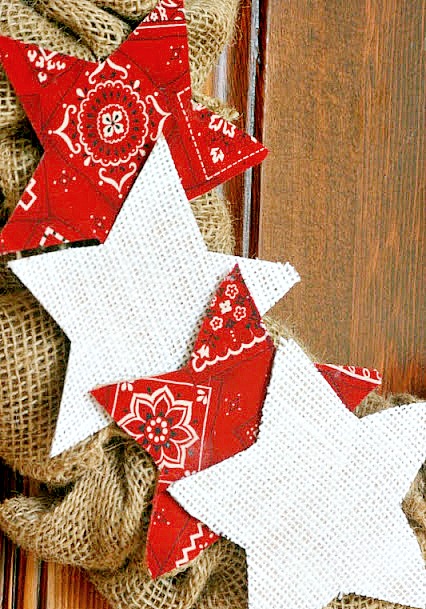 For my stars, I created a star to use as a template and traced it onto the fabrics. I applied the mod podge solution to the stars, put the fabric on top and applied a second coat of Mod Podge. Easy. When the the stars were dry, I used 3D Adhesive Mounts to stack and secure the stars into position on the wreath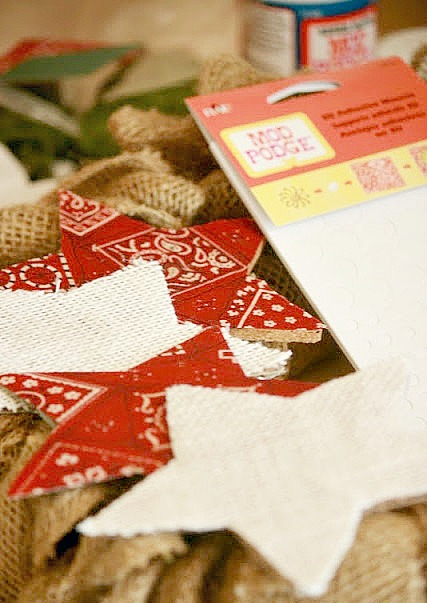 I applied Mod Podge clear acrylic sealer over the stars and on the butterfly to help restore the look since I was hanging the wreath on my front doors outside. I also stuck a small chalk board with a message in the middle of the wreath and tied off with some remaining fabric.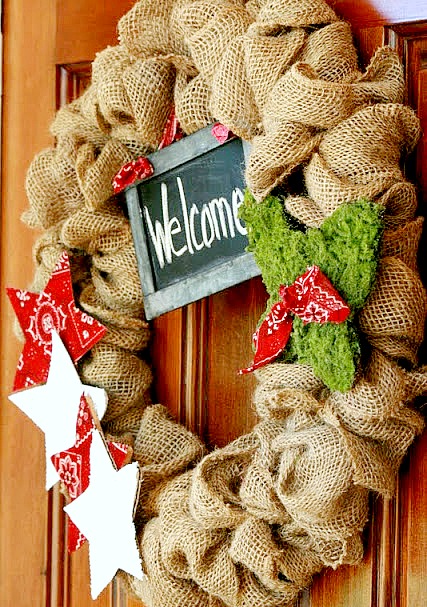 Awesome performance, ugh? I made one and realized I needed to make another!