How I Converted My Unused Dining Room into a music room for about $150.00
If you have been following the blog, you know that we never used our formal Dining Space. I say never but maybe once a year….if that. In fact, if I ever had to build this house over again that's one space that I would totally eliminate. Since it's the first room you see when you come into our home it was always staged just right, although wasn't serving us any purpose in the house. So a few months ago, I had an idea to convert my unused space into a music room to house our Baby Grand Piano. ( The piano had been hanging out in the corner of our living room….another space that we don't use very often)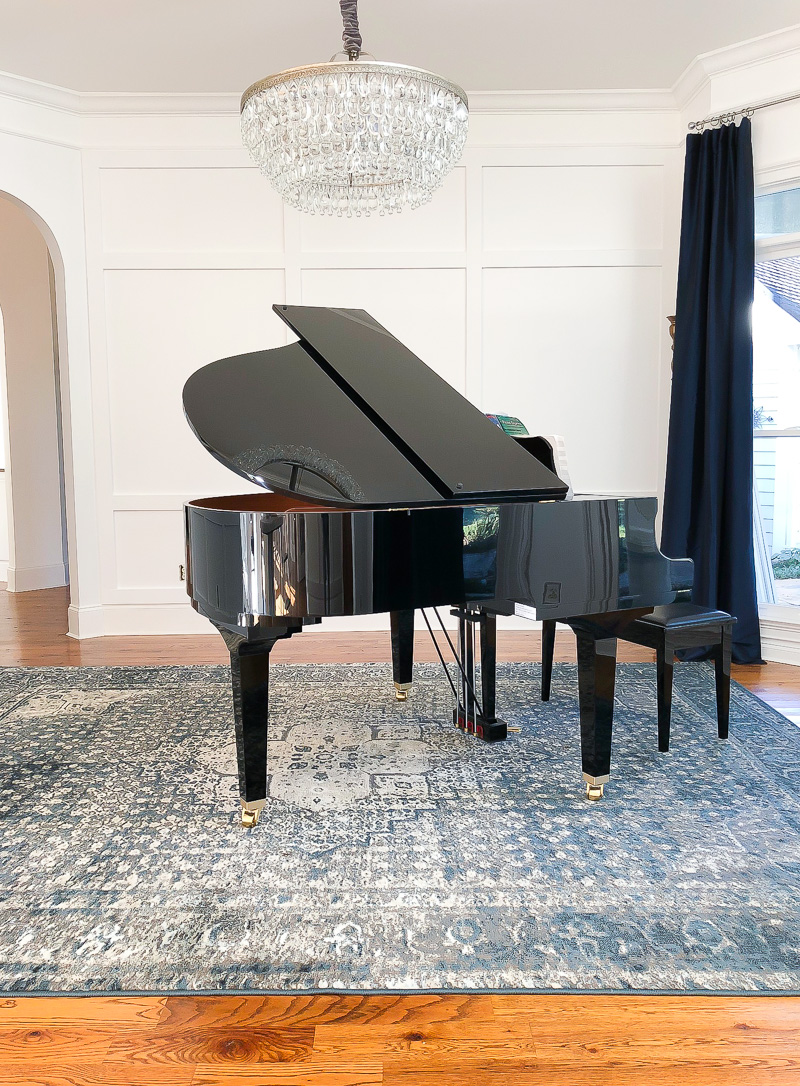 How I Converted My Unused Dining Room
First thing I needed to do was to move my table back into the area off of the kitchen. This is now the area that we have all of our sit down meals. I have a smaller table in our breakfast nook that can accommodate any overflow if needed. A little back story. When we built our home this area was designed to be a family room. After a few years, we decided we liked the current family room much better so this room kinda sat limbo as a sitting room and eating area until a few months ago when I made the official switch.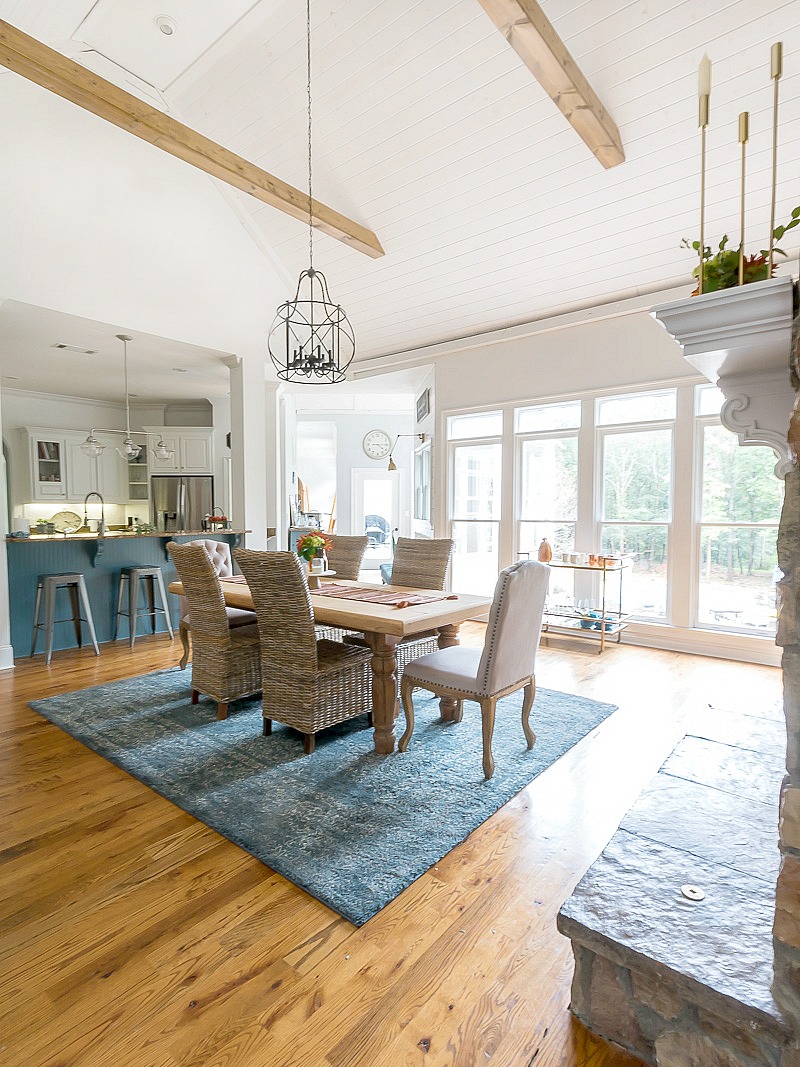 You can see more of this space from my Fall tour here.
Back to the music room
I couldn't love this space anymore then I do. I designed it so the piano was the focal point and floats in the center of the room. Of course the chandelier brings elegance and beauty to the room as well. I think it was made for this room. You may have noticed that the navy curtains and rug use to be in my bedroom. I just swapped it all out…..yes, that means some changes in my bedroom are coming.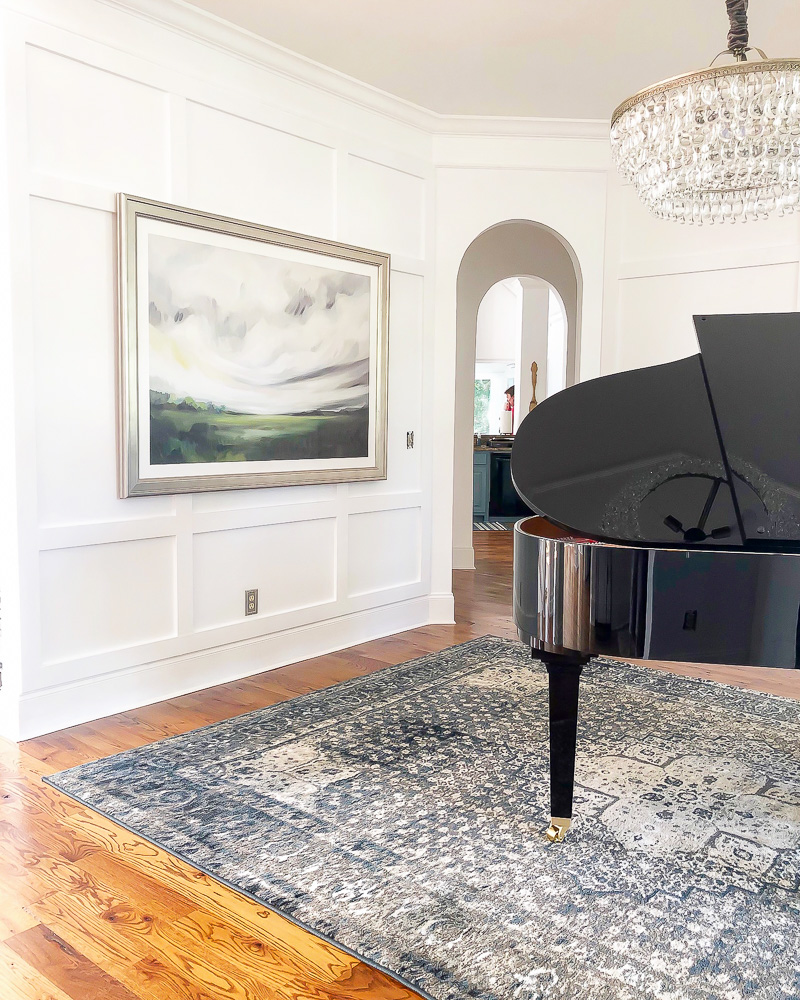 The board and batten gives my white walls some texture and interest as well as highlights one of my favorite art pieces from here. I will have a full tutorial on how EASY and inexpensive this project was in a later post. We love the look so much, we have decided to do the wall in the entry way and living room. You will see that in a later picture.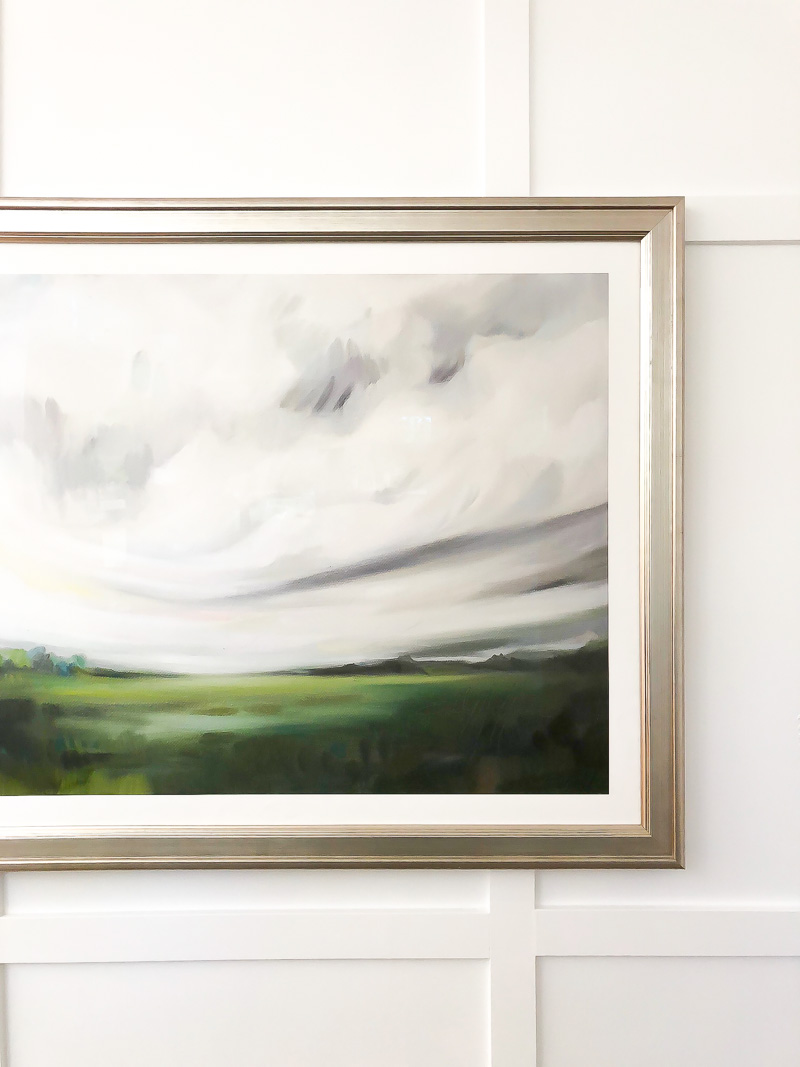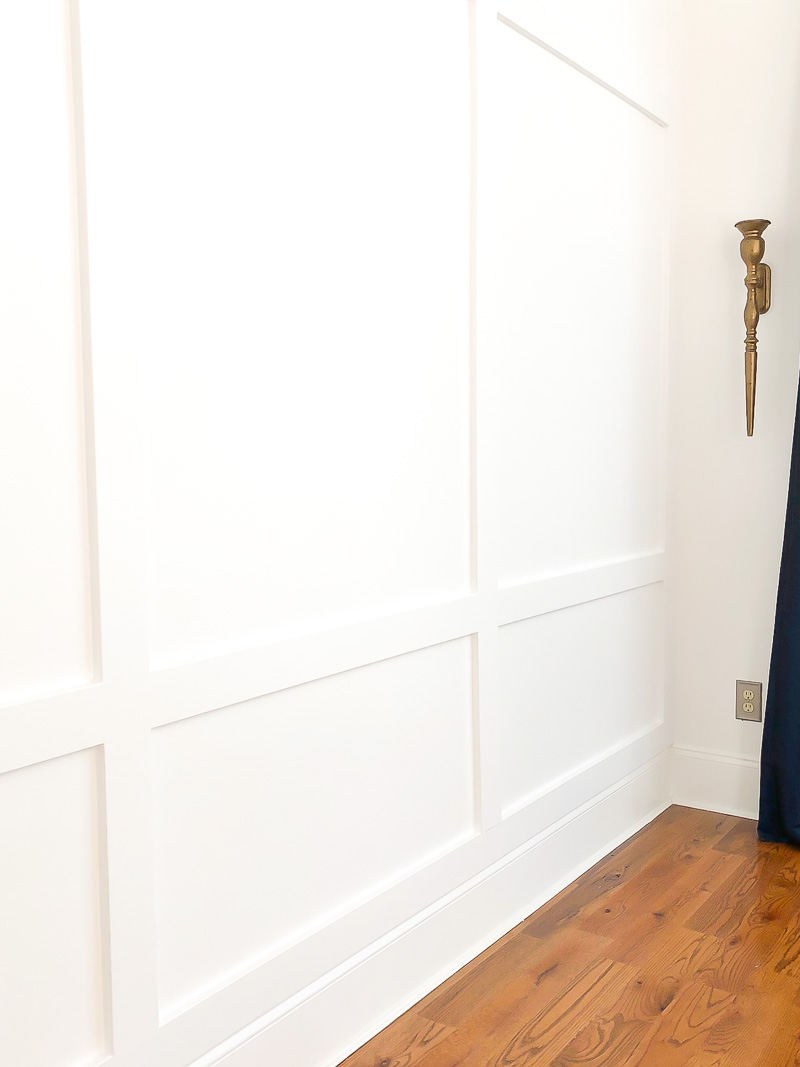 I still need to replace the outlets to white ( they were off white) and then the room will be 100% complete. As you can see, we are almost done with the entry wall and Living Room wall.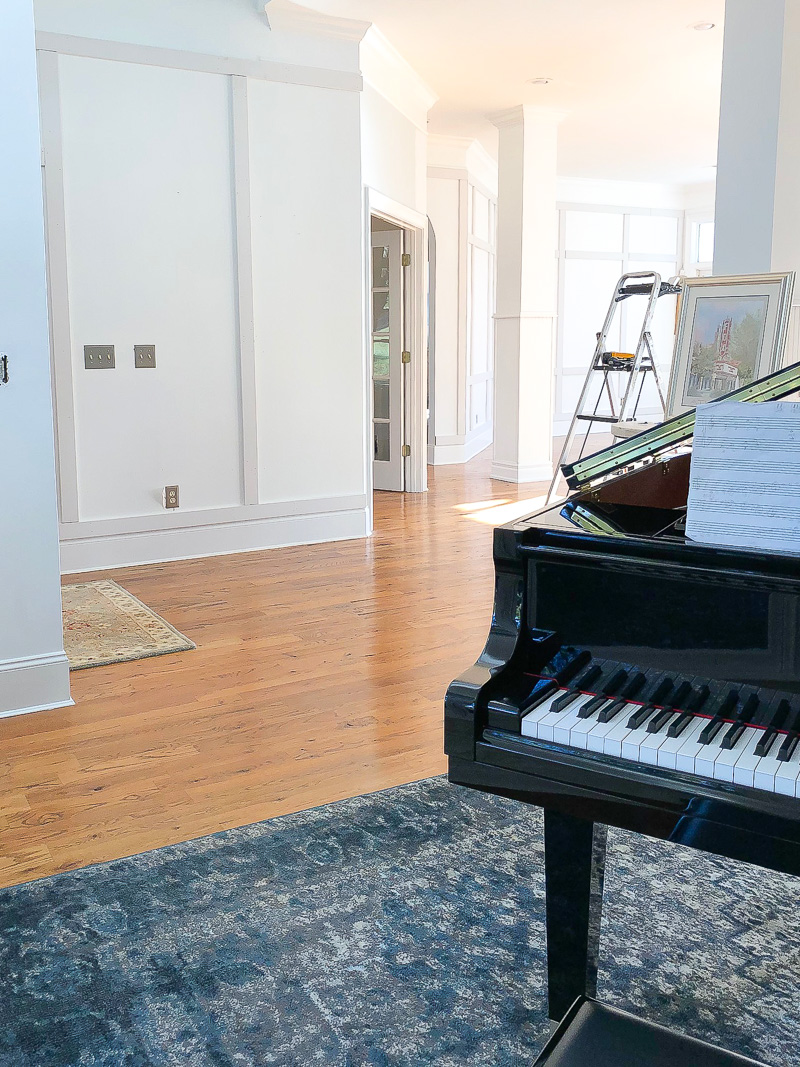 Shop items from my space here. Affiliate links used


Until then, I'll playing sweet sounds in my new music room.

grateful
for the gift of music