Please don't laugh , but I always assume that if dessert has fruit in it, it's healthy…… right? So today. I am sharing my version of a healthy trifle.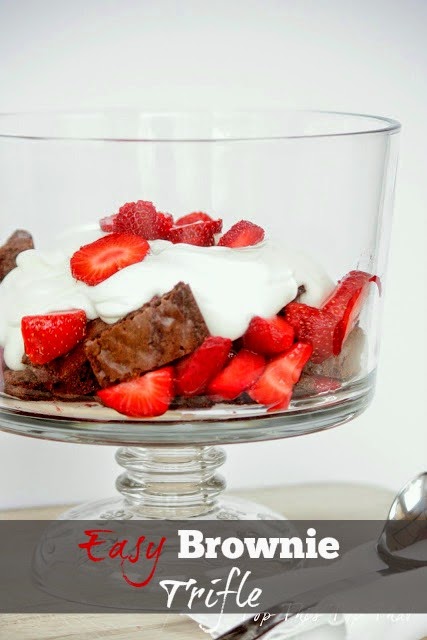 Just like this one…..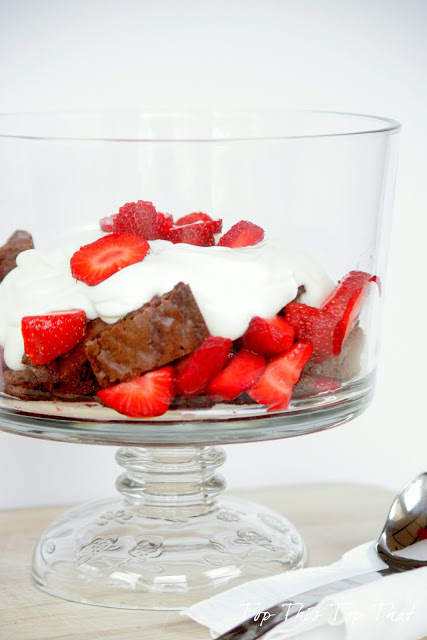 And it's extra good for you if you combine at least 2 of the key food groups…. in this case, dairy and fruit.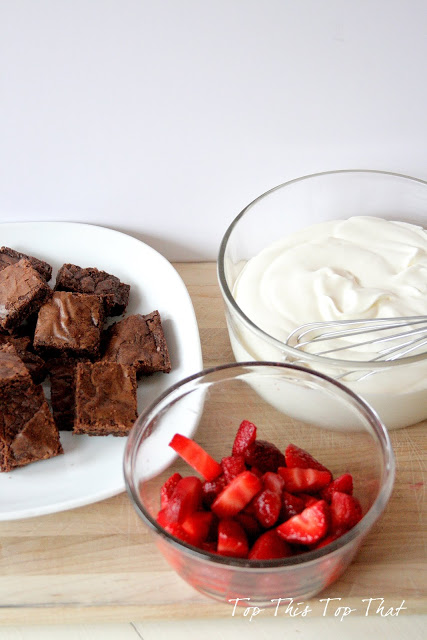 So in reality the only "unhealthy" ingredient in this trifle, are the brownies that I cut up and layered on the bottom of my dish?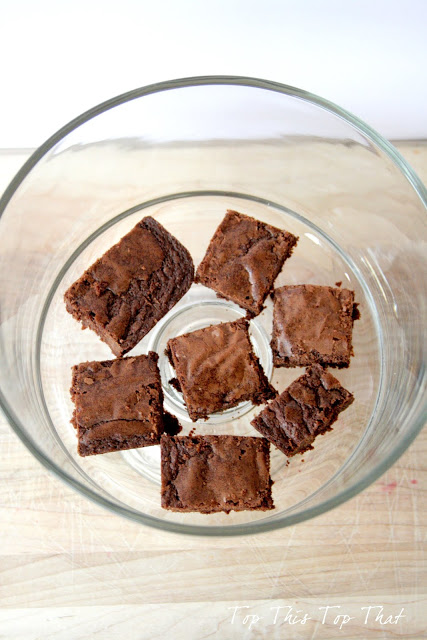 And topped with fresh strawberries that I mixed with a bit of Splenda and a little water.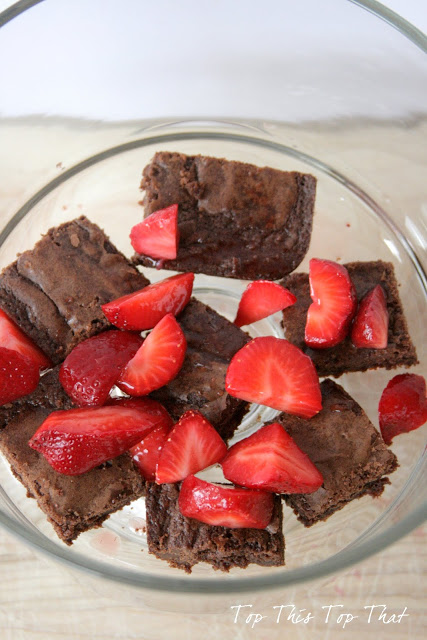 And then added a ' kinda sorta I want to believe it's healthy' whipped cream that I made with heavy whipping cream ( 2 cups) and some powdered sugar ( 1 cup or to desired thickness) on top.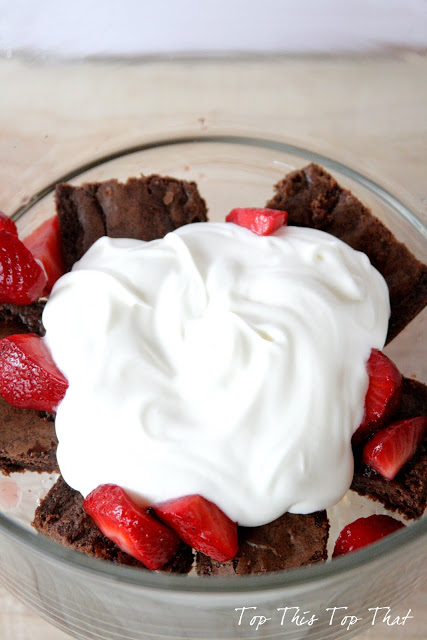 And to promote more good healthy eating, I added another layer on top and garnished with more strawberries.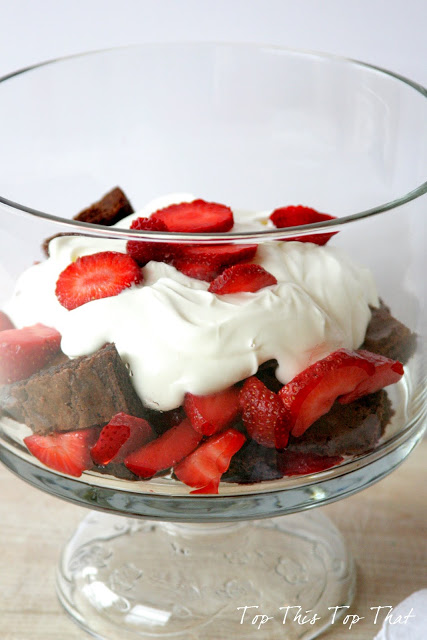 Go ahead. Tell me that doesn't look healthy…….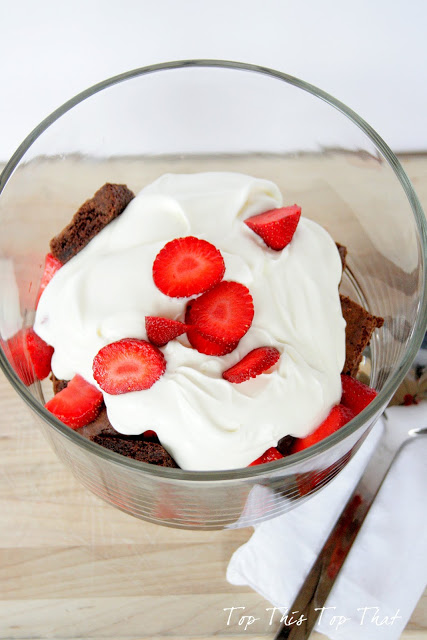 I will make a believer out of you too!

PS- Tell me, do you have the same assumption about fruit?
The ability to work out after I eat "healthy" desserts like this