When I went to school back in the day, the extent of teacher appreciation was putting a shiny red apple on the teachers desk and ….. staying out of trouble.
Today appreciation is shown for our dear teachers, the one's that tirelessly give their heart and soul into educating our children, in a variety of creative ways.
I am on the PTO at my son's school and was the first to raise my hand to help coordinate Teacher Appreciation week this year. In addition to a kickoff breakfast and a lunch during the week, we are passing out a few goodies along the way to show how much we appreciate our teachers and staff.
Keep in mind, small school, small budget.
"Thanks for Making This Year So Sweet".
We attached a Target giftcard to a candy bar with the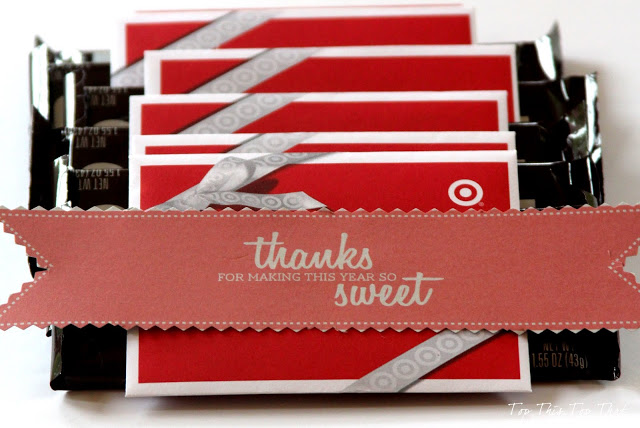 "Thanks for being the highlight of our year!"
For this one we took paint chip cards, affixed a label and a
couple of Sharpie highlighters.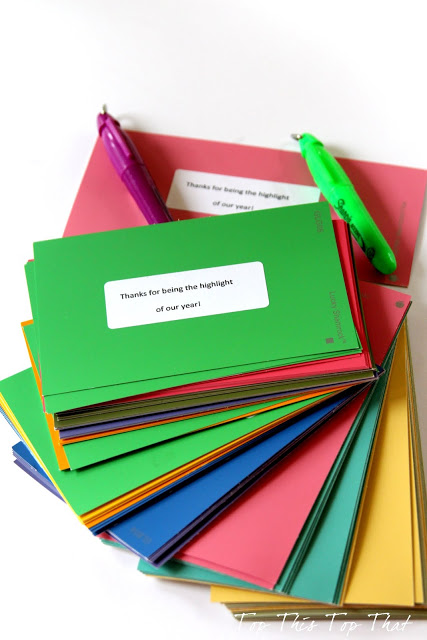 "
Thanks for planting the seeds of knowledge"
Because every teacher loves to garden on their weekends….. right???
We stuffed these cute little painted clay pots with garden gloves, both purchased at the Dollar Store. We also included a variety of seed packets.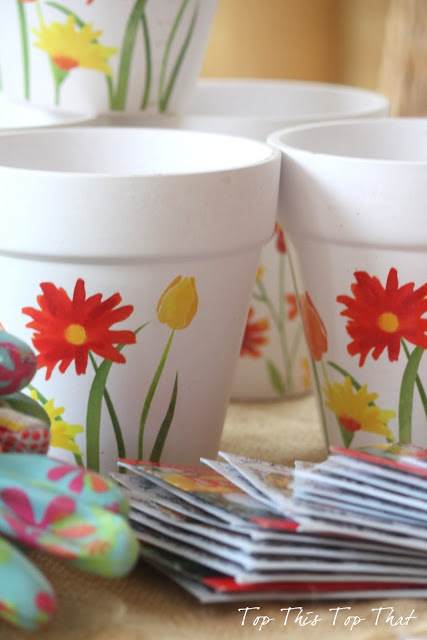 The pots were wrapped in a plastic bag, tied with some jute and attached with this cute tag that we printed on cardstock.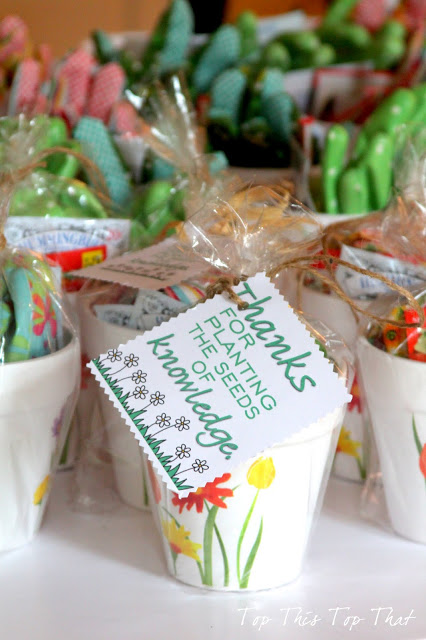 I think they will love all of these ideas just as much as
And to all you teachers out there, I applaud you for all of the hard work and dedication that you give each day to our kids.

PS- If you looking for more ideas I have collected a whole bunch more
here
.
PPS- Some of these ideas would be perfect for Mothers Day too!
Want Top This Top That delivered directly to your inbox?
It's easy! Just enter your e-mail address.