If you are looking for an easy and natural holiday decoration, you are going to love these easy boxwood star wreaths. They are perfect for any place in your home during the holiday season.
I have these sprinkled throughout the house during the month of December. The boxwood wreaths are so easy that I make extras to give to family and friends.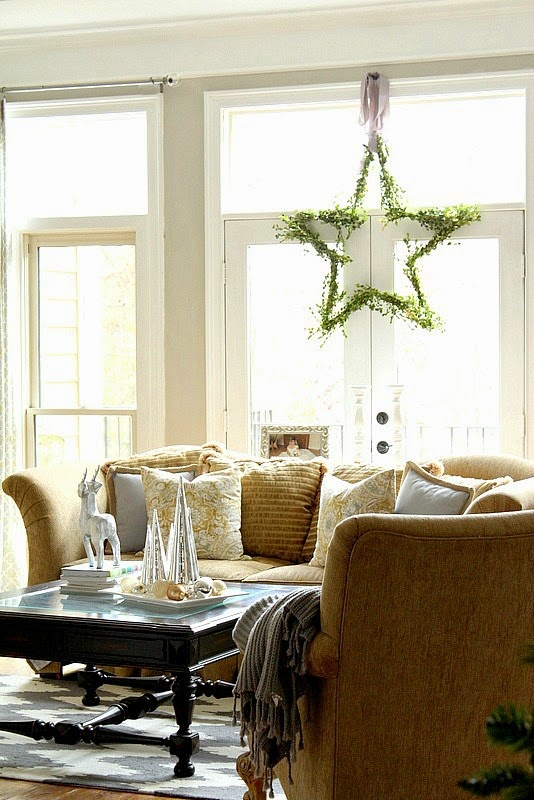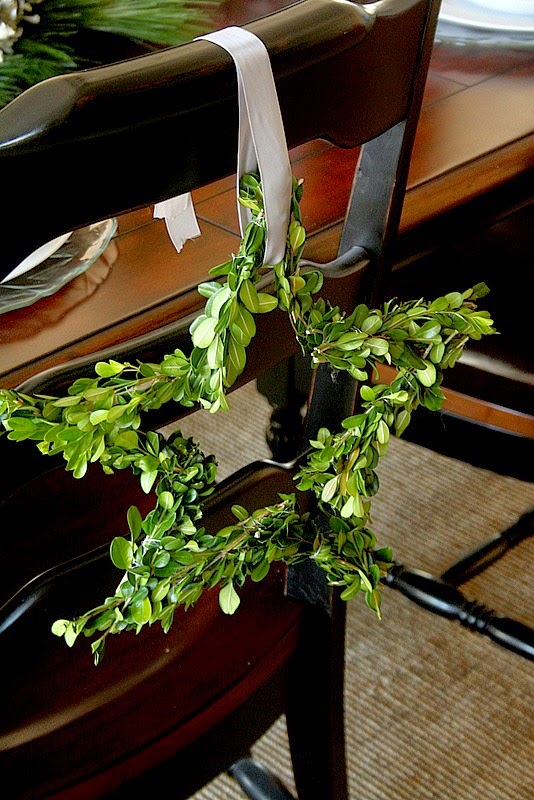 I made one for the living room and some mini's for the back of the chairs. I am going to show you how to make the mini boxwood star wreaths. although the same process would apply to the big metal star I used in the living room.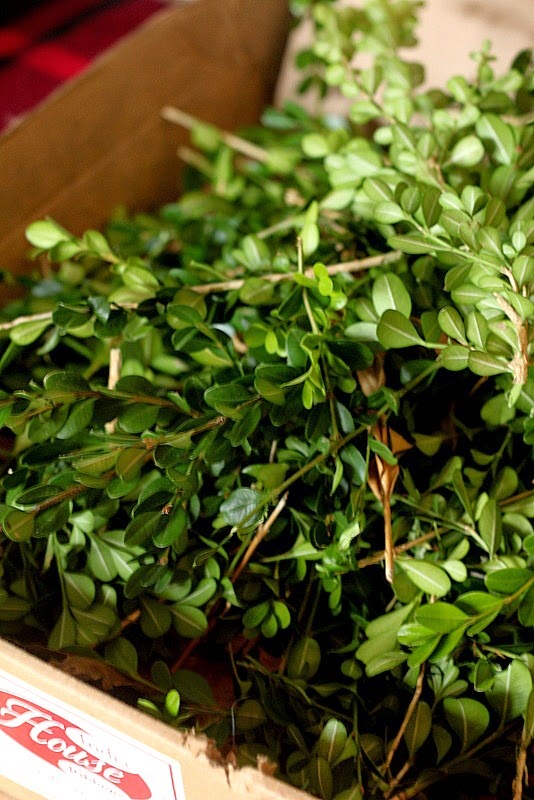 Easy Boxwood Star Wreaths Supplies
Boxwood cuttings
Popsicle sticks or other star shape
glue
floral wire
scissors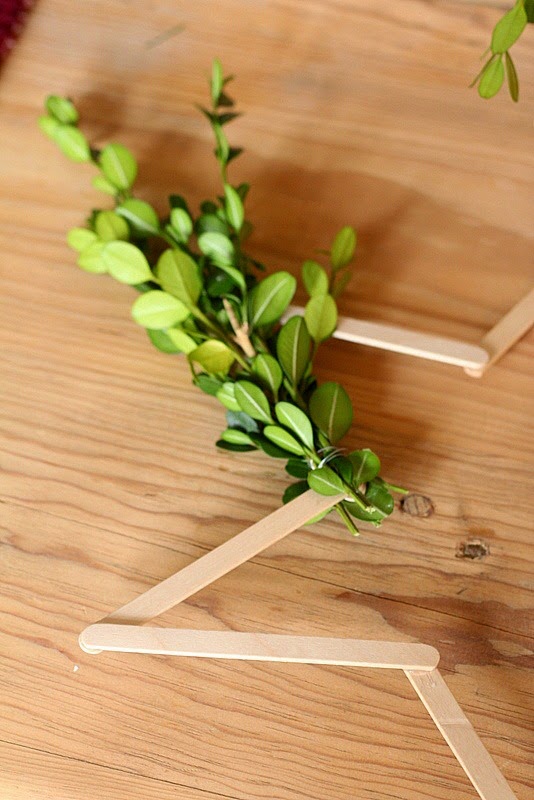 What to do
Begin by forming a star with your Popsicle sticks and securing each point with glue ( I used a hot glue gun).  Next, wrap your star with the boxwood cuttings using some floral wire to secure to the stick.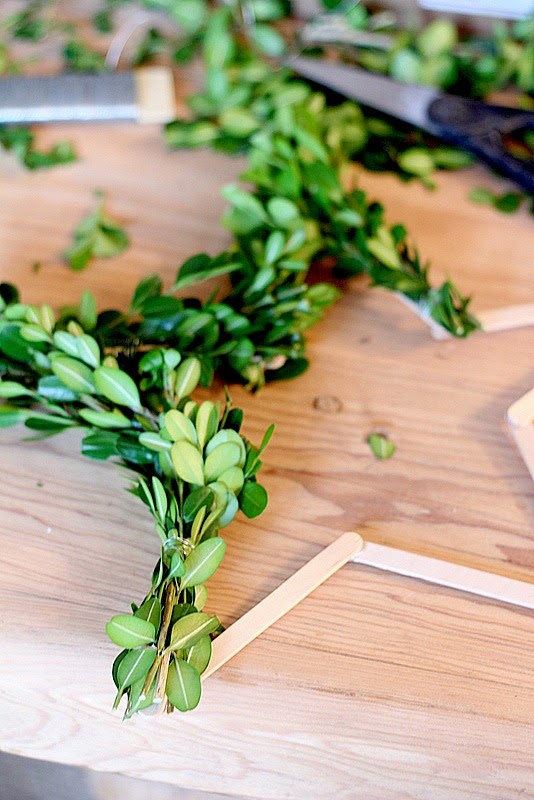 You will want to place new clippings on top of your wire so that it is not visible. Continue this all the way around your formation, securing with your wire.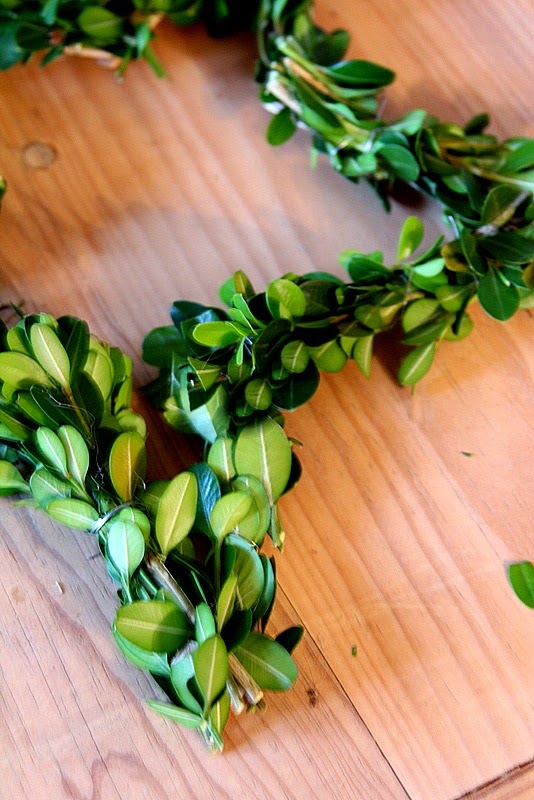 When you are finished you will want to snip away any loose cuttings and shape your star. I like a tidy look so I cut mine fairly symmetrical….. without looking totally perfect.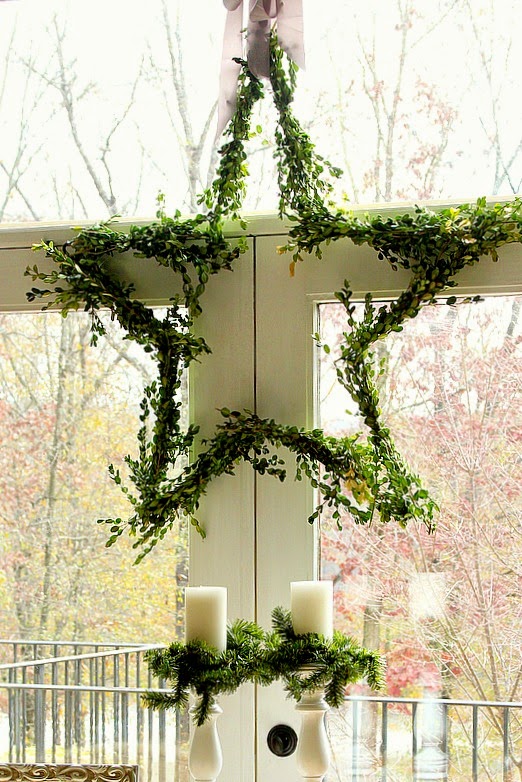 Use some ribbon to hang and  don't forget to occasionally mist so it will stay fresh well into the New Year….or you can just make another.
If you are in the mood to make a boxwood wreath instead, click
here
and I will show you how you can make one.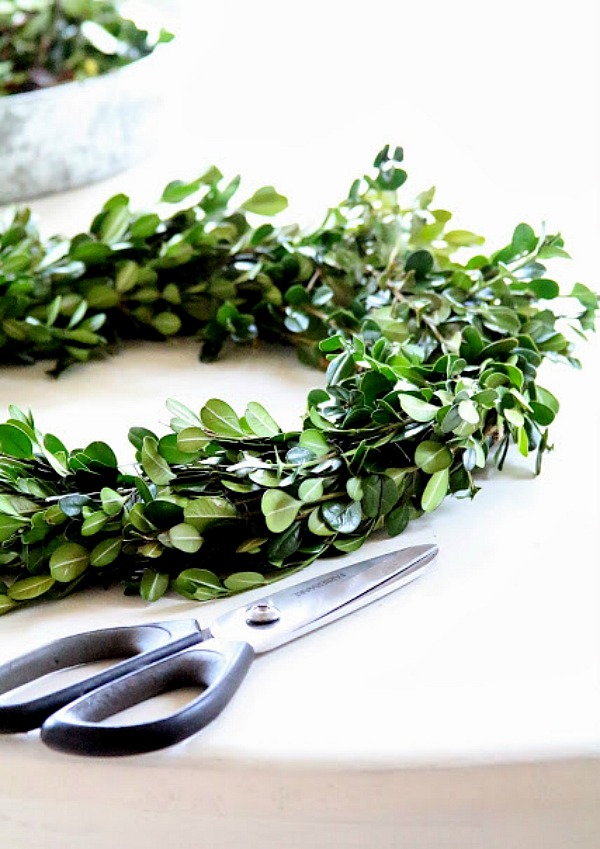 To see more of my holiday decor click
here

to have my mom here for the holidays