Easy Gallery Wall Ideas
Who doesn't love a great gallery wall….I know I do.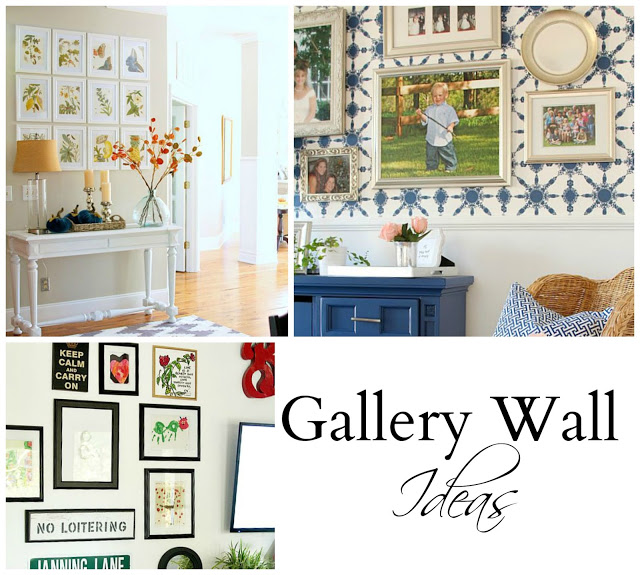 I
have to admit, before I attempted my first gallery wall in my home, I thought it was a daunting ordeal. Precision, matching frames, guidelines, theme…….. which is not at all how I typically like to approach a decorating project. Stress before you even get started.
So without a lot of thought and planning and throwing the rules out the window, I began sticking frames filled with my children's art, pictures and things that really matter to my family randomly on the wall.
Hang things that matter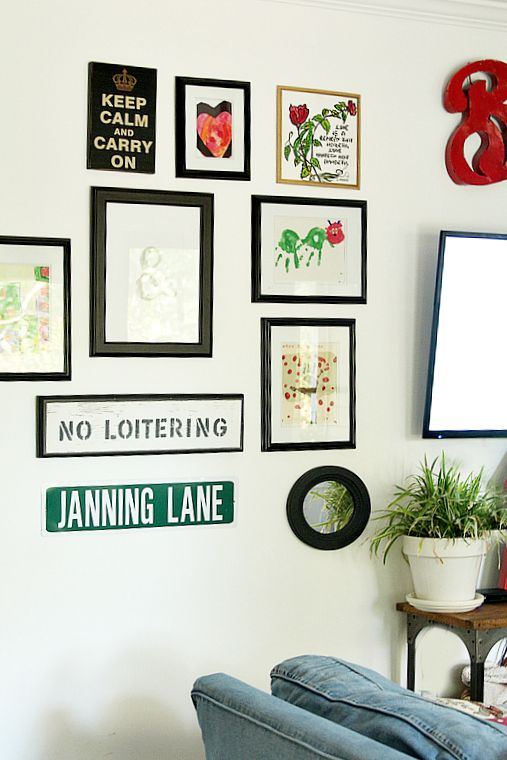 A collection of things that have a common look and feel, the black frames filled with art and symbols that represent who we are as a family.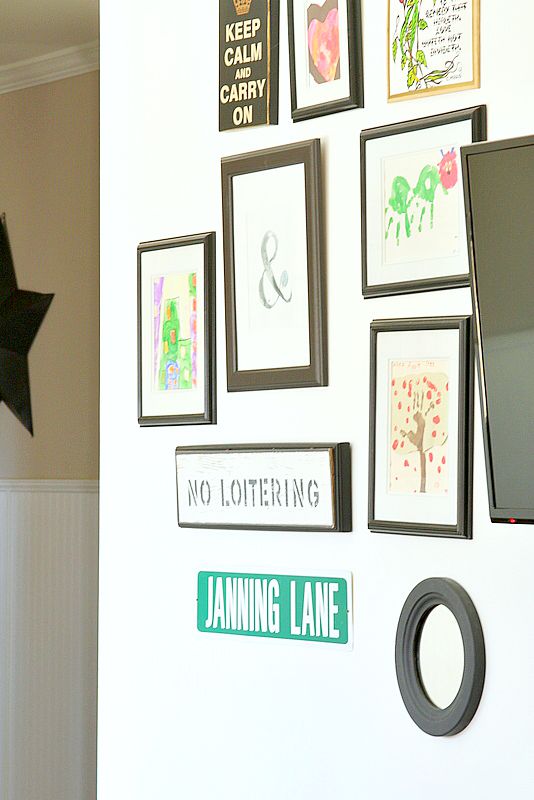 Personalize your wall
Another example of a easy gallery wall idea that is more personal is the gallery wall in my home office. The silver frames bring a more cohesive look to the various sized pictures of my family. I chose silver frames so it wouldn't compete with the print of my wallpaper.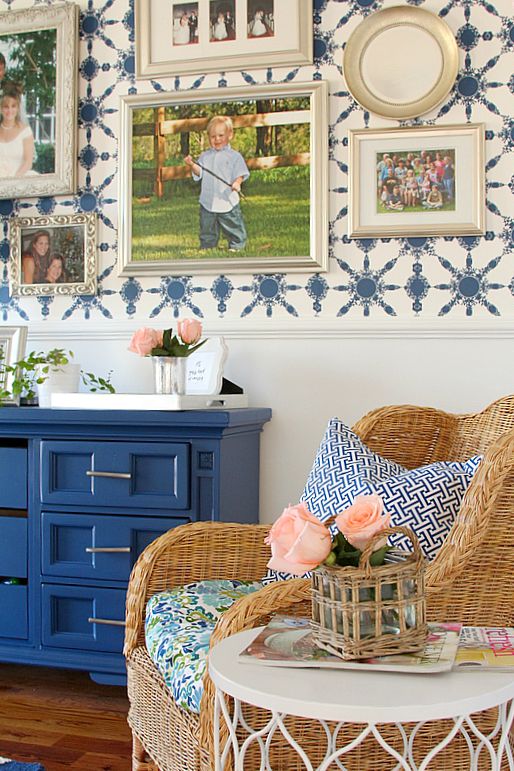 Choose a theme
My entry way is an example of a gallery wall that is more precise with a specific theme. Here, I took the same sized frame and used prints from a botanical book. The exact spaced frames give the illusion of one big art piece. Since I approach this gallery wall thing with not a lot of rules or prep work, I do have more nail holes then I care to count in the wall.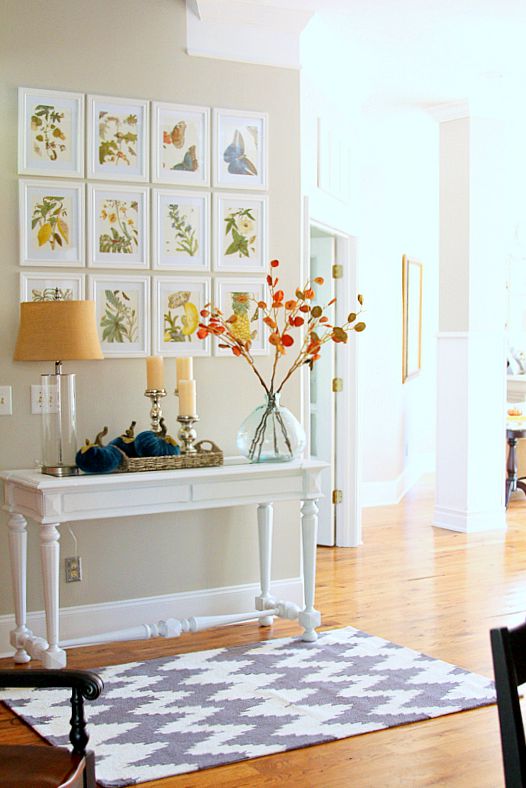 I say when it comes to creating easy gallery walls, hang what you like and try not to follow too many of the rules that you see around gallery walls. Create your own. You'll be surprised how amazing your wall can look.
Speaking of amazing, I am joining up with my monthly challenge pals who are sharing some gallery wall tips of their own.