When I tell  you I am eating more then a couple of these amazing cookies as I write this post….I am. I just can't help it. They are delish,  easy and require 3 main ingredients. I know right. The perfect little Ritz cookie surprise for the upcoming holiday season.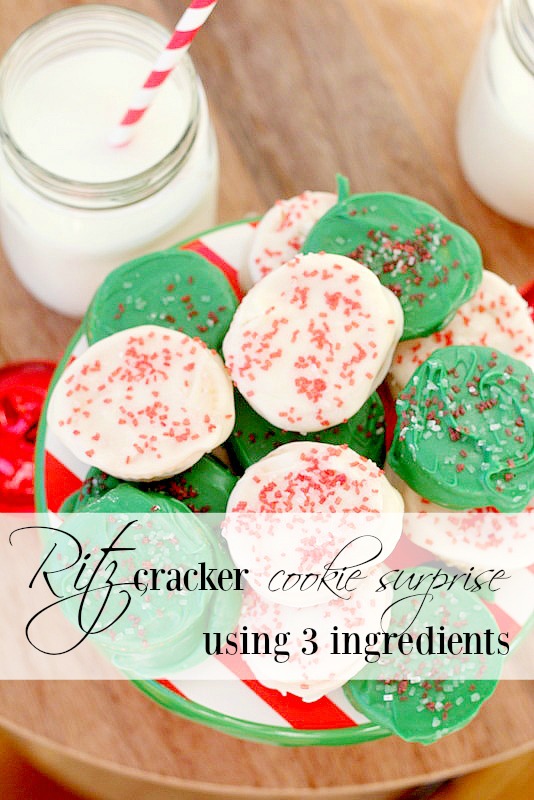 But before I get into how super easy they are to make, I want to welcome you to the Home for the Holidays Tour, hosted by Sondra Lyn! A tour filled with a week of holiday inspiration from decor, to treats, to projects. You can find the full list at the end of this post.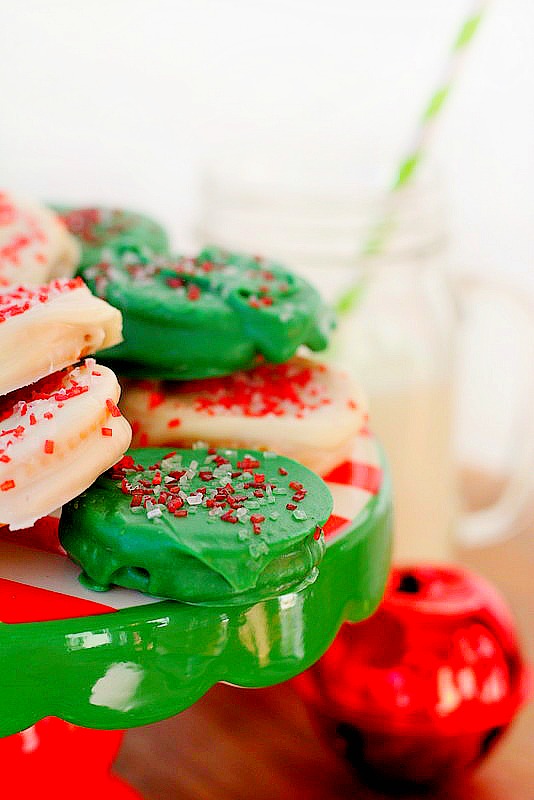 When I was here a few weeks ago,  we were at a Bridal Shop and I  was starving, so I started to nibble on some snacks they had out. Initially I thought I was about to eat a chocolate covered Oreo and much to my surprise, hence the origin of the name, it was a Ritz peanut butter cracker, dipped in white chocolate. It was such unexpected goodness times 3. Good thing I wasn't the one trying on wedding dresses.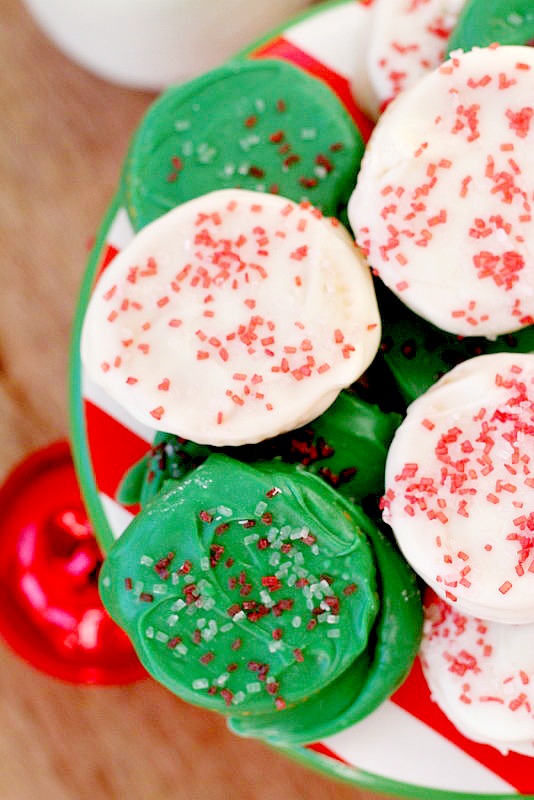 I contemplated whether to show you visually the steps involved to make these cookies, but decided not to insult your intelligence, since you all are much better in the Kitchen than I am, and just give you the 3 simple steps. Okay, ready. Here it is.
Ritz Cookie Surprise Recipe and directions
Spread a thin layer of peanut butter between two Ritz crackers, making a peanut butter cracker.
Dip your cracker sandwich in prepared melted chocolate. I used my Wilton candy melt. They also have candy bark that you can place in the microwave to heat. Place cracker on wax paper to dry.
Optional- Before chocolate coating hardens, sprinkle sugars or other festive toppings.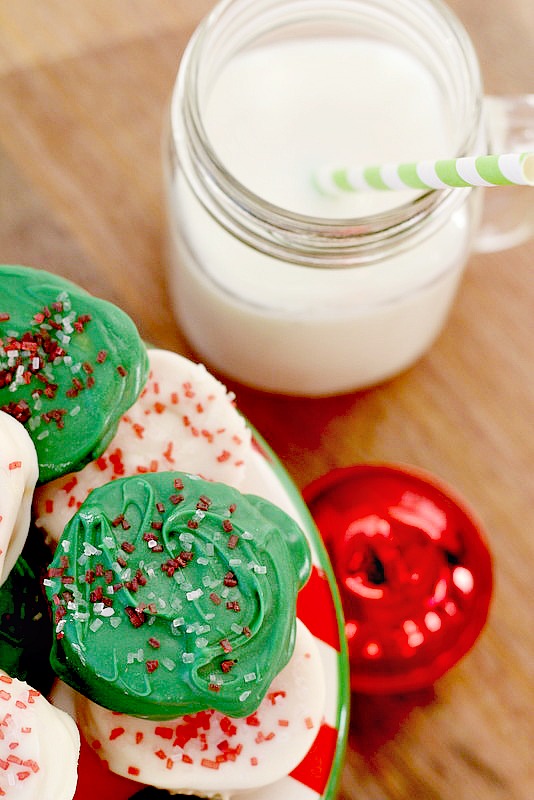 Oh I was mistaken, there are 4 steps. Serve the Ritz Cookie Surprise with a nice cold glass of milk, which will be the perfect snack when you sit down to look through all this holiday inspiration.
Enjoy!

Home for the Holidays Blog Tour 2015
Monday – Holiday Decor

featuring…
 Just a Girl and Her Blog    |    Lilacs & Longhorns    |    What Meegan Makes
 Windgate Lane    |    Worthing Court
Tuesday – Holiday Recipes
featuring…
Duke Manor Farm     |     Graceful Order    |     Rhubarb and Honey
Snappy Gourmet    |   The Happier Homemaker   |     Two Thirty-Five Designs
Wednesday – Mantles and Tablescapes

featuring…
Dandelion Patina     | Organize and Decorate Everything |  {Home-ology} modern vintage
Sondra Lyn at Home | StoneGable | The Everyday Home
Thursday – Holiday Crafts
featuring…
An Extraordinary Day    |     Cottage at the Crossroads   | Making it in the Mountains
Our Southern Home | 2 Bees in a Pod | Two Purple Couches
Friday – Gifts and Wrapping
featuring…
Addison Meadows Lane   | Domestically Speaking  |        DIY180